14 Times Canada Completely Ruined Your Halloween
Trick or retreat.
2.
And when people could barely tell what your costume was because it was tragically hidden under your jacket.
3.
Like, seriously.
4.
Honestly, the weather would be totally bearable up until the DAY OF HALLOWEEN.
5.
And when you were forced to trick-or-treat in a certain direction to avoid blistering winds.
6.
When you had ​those neighbours who tried to give out Air Canada mints instead of real candy.
8.
And no one got to see your artistic abilities.
9.
When the government made it illegal to dress up like a witch or wizard.
12.
Don't forget about when Halloween was cancelled due to polar bear activity.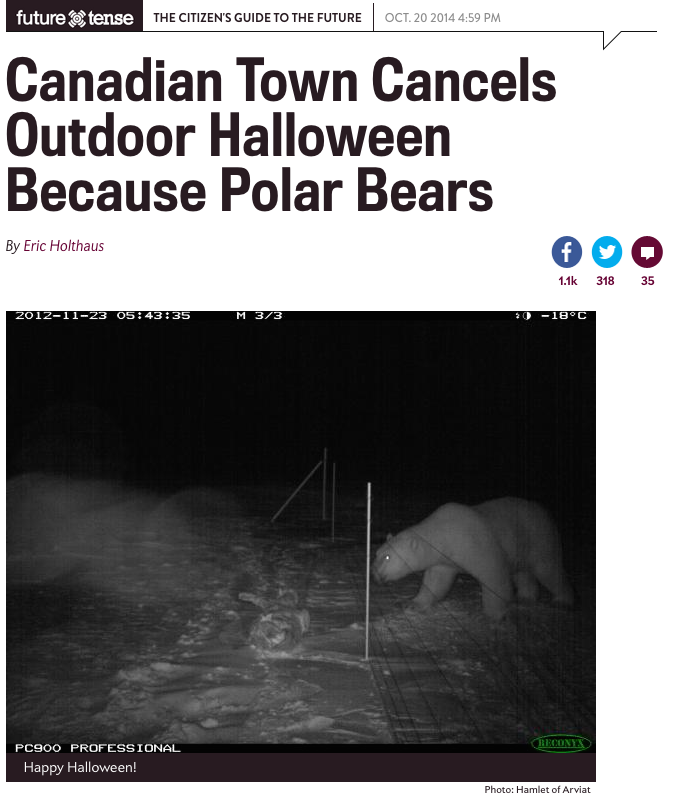 13.
Seriously, this nation's majestic wildlife has zero respect for you...