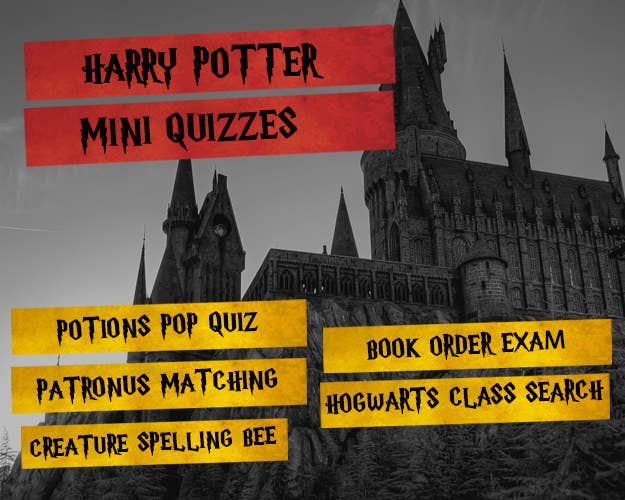 Oh no! You have only 30 SECONDS to do some last-minute studying for Snape's potion exam.
Review your notebook and try your best to remember the formulas before the timer runs out. You'll soon be tested on this information.
BuzzFeed / Getty

We've gone ahead and matched up these characters to their Patronuses. Your mission is to look them over and tell us if we've got it right or totally MESSED IT UP.

After graduation from Hogwarts, you're going to be a professor (obviously). Will you teach Charms? Or what about Defence Against The Dark Arts?
There's only one way to find out. Take a look at the word puzzle below. The FIRST word you see will be the class you'll teach.

We already know you're a pro at CASTING SPELLS, but can you actually SPELL? Pick the correct spelling of each magical creature below.

Oh no! The bookshelf fell down and it messed up our books. Can you arrange the Harry Potter books in CHRONOLOGICAL order? Just drag the books up and down until they turn green.