BuzzFeed / Getty

There are four basket ingredients!

Via Food Network

BuzzFeed / Getty

Guy drives a Camaro all around Flavortown!

Beep beep.

Via Food Network

BuzzFeed / Getty

Via Food Network

Via Food Network

Via Food Network

Via Food Network

Via Food Network

Via Food Network

Via Food Network

Via Food Network

He's never been on Restaurant Impossible.

He's too busy causing chaos and destruction on his own shows!

Via Food Network

BuzzFeed / Getty

And then the winner usually walks away with, like, $13.

Via Food Network

BuzzFeed / Getty

The first episode aired in 2003.

Via Food Network

Via Food Network

Via Food Network

Via Food Network

Via Food Network

Via Food Network

Via Food Network

Via Food Network

Via Food Network

He does have a show called Sandwich King, after all.

Via Food Network

BuzzFeed / Getty

And he's the luckiest, most well-fed guy on the planet.

Via Food Network

BuzzFeed / Getty

And it's located in Baltimore.

BuzzFeed / Getty

Upside Down Check Out isn't a game.

Well, not yet.

Via Food Network

BuzzFeed / Getty / Food Network

And don't you forget it.

Via Food Network

Via Food Network

Via Food Network

Via Food Network

Via Food Network

Via Food Network

Via Food Network

Via Food Network

Via Food Network

Just look at her lil' hat! Such country, much wholesome.

Via Food Network

Via Getty

Via Getty

Via Getty

Via Getty

Via Getty

Via Getty

Via Getty

Via Getty

SOMEONE GIVE HIM COOKED ONIONS ALREADY!

Via Food Network

BuzzFeed / Getty / Food Network

C'mon, guys. This is a cooking show, not a Christmas movie.

Via Food Network
If You Get A Perfect Score On This Quiz, You're A Food Network Scholar
Yikes! You got chopped from this quiz. You didn't even make it to the dessert round! And that's the best round. Sorry!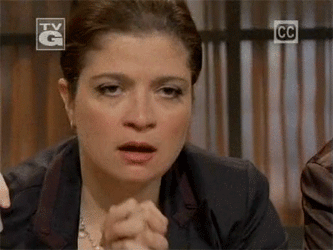 You did just OK! You're not an expert but you're definitely not a Food Network novice. Good job!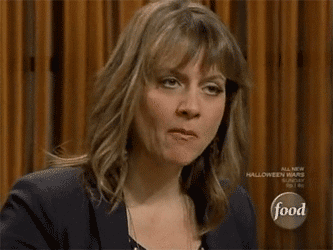 Oh hot damn! You're a Food Network scholar. You have the genius mind of Alton Brown and the instincts of a Bobby Flay. Congrats!