When Demoulas Super Markets, owner of the Market Basket grocery-chain, fired Chief Executive Officer Arthur T. Demoulas last month, it couldn't possibly have anticipated the backlash that would follow.
Employees of Market Basket, which has 71 locations across Massachusetts, New Hampshire and Maine, have been picketing stores and headquarters and drumming up support online to reinstate the millionaire executive, via Facebook, Twitter and their own website. Loyal customers are reportedly boycotting the chain and fleeing to competitors like Stop & Shop and Hannaford, costing Market Basket millions in lost sales and spoiled produce.
The video, posted to YouTube on July 28, covers many of the themes involved in the dramatic battle. Arthur T., fondly referred to as Artie T. by his supporters, was pushed out of the family-owned company by a group spearheaded by his cousin, Arthur S. Demoulas. (Protesters tend to refer to the men as ASD and ATD on the Facebook page, which makes for complicated reading.) However, Arthur T. was beloved by his employees for the way he treated them: the pay is better at Market Basket than at competitors, employees could participate in a profit-sharing program, and some annual pay is matched in retirement funds, among other benefits, according to Slate. He also remembered names. The perception is that Arthur S. would abolish this quality of life, and that Arthur T. didn't deserve to be ousted, anyway.
Currently, the company's board is deciding whether to accept an offer by Arthur T. to buy the $4.6 billion company, The Boston Globe reported.
In the meantime, there is the song, authored by a group called SSP or the Super Secret Project.
One excerpt:
"I mean, you damaged your brand,
And worse, you've inconvenienced me
There's only one way to fix this
You idiots
Bring back Artie T!"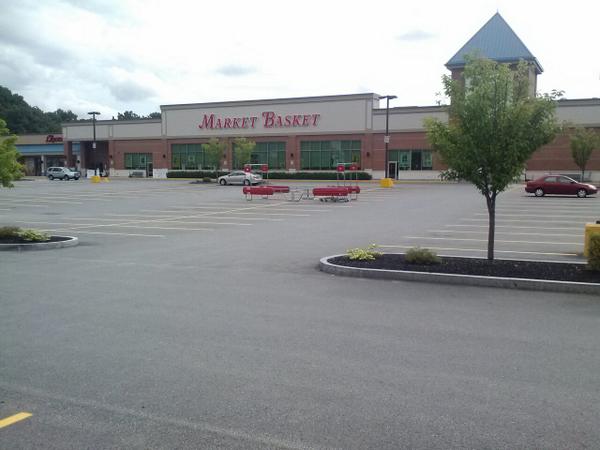 Sapna Maheshwari is a business reporter for BuzzFeed News and is based in New York. Maheshwari reports on retail and e-commerce.
Contact Sapna Maheshwari at sapna.maheshwari@buzzfeed.com.
Got a confidential tip? Submit it here.