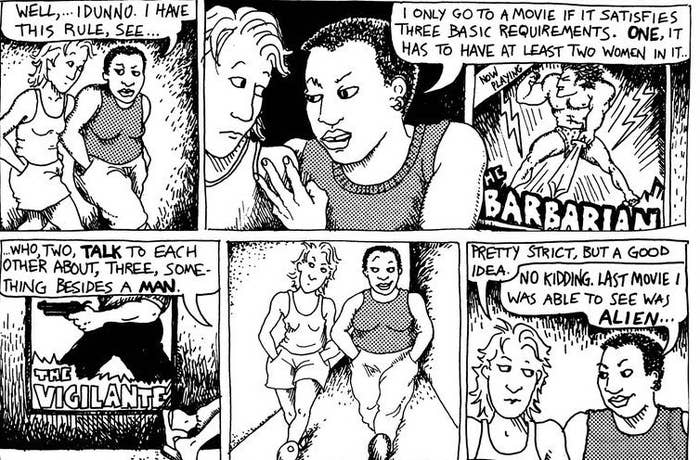 1.
For one in every five movies released in 2015, female characters never speak to each other.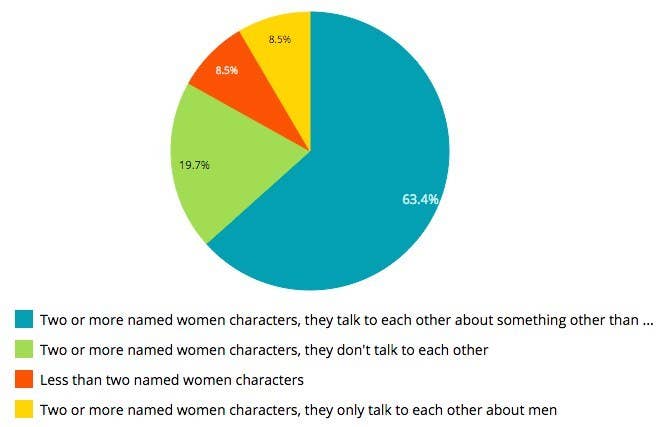 2.
Movies released in 2014 actually set women back on the silver screen, with a drop in percentage of movies passing the Bechdel Rule since 2009.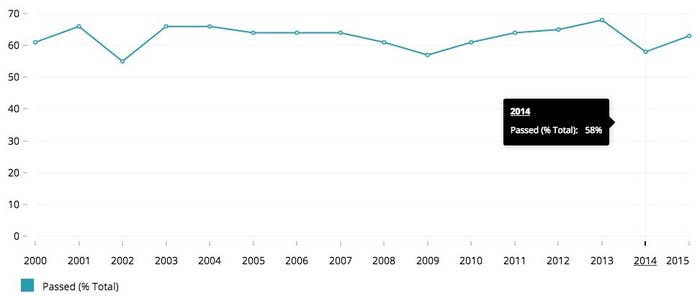 3.
Girl-to-Girl talk is pretty uncommon on screen.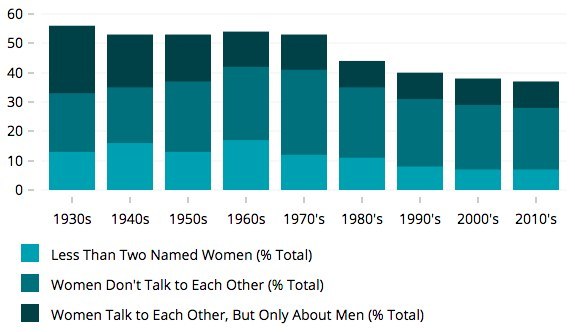 4.
Of films with 'family' in the plot, 74% pass. Only 48% of those with 'career' do.

5.
Do young girls have enough role models? Almost half of animated movies surveyed fail the test.