El 29 de agosto el canal de youtube Itarte Vlogs publicó un nuevo vídeo en su cuenta.

En el vídeo le cuentan a todos sus seguidores que su perra, Alma, había desaparecido.
También compartieron el vídeo en sus redes sociales utilizando también una miniatura de la familia (incluidas sus dos hijas pequeñas) llorando.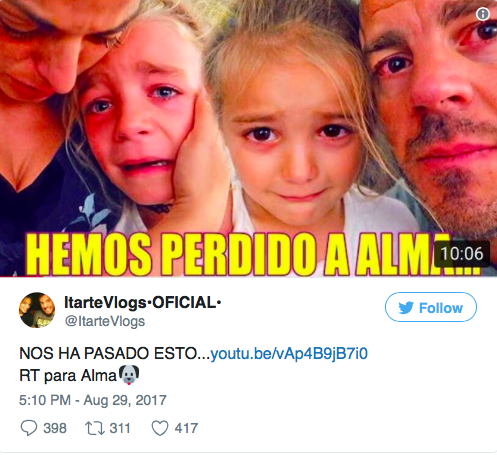 La gente está indignada por el uso que se ha hecho de las niñas pequeñas como forma de llamar la atención para conseguir más visitas.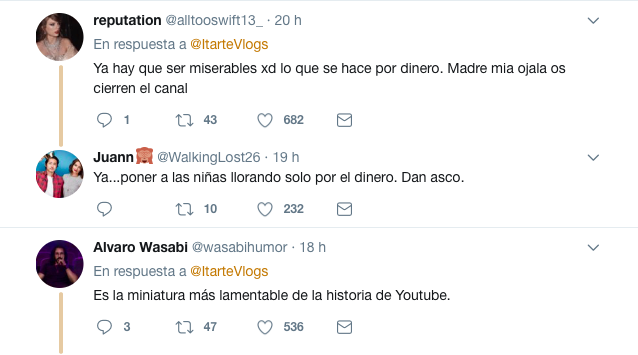 Otros usuarios tienen sus propias teorías sobre lo que podría haberle pasado en realidad a Alma.

Al final Alma apareció sana y salva (aunque esto no lo dicen en sus publicaciones, sino que hay que ver el vídeo hasta el final para descubrirlo).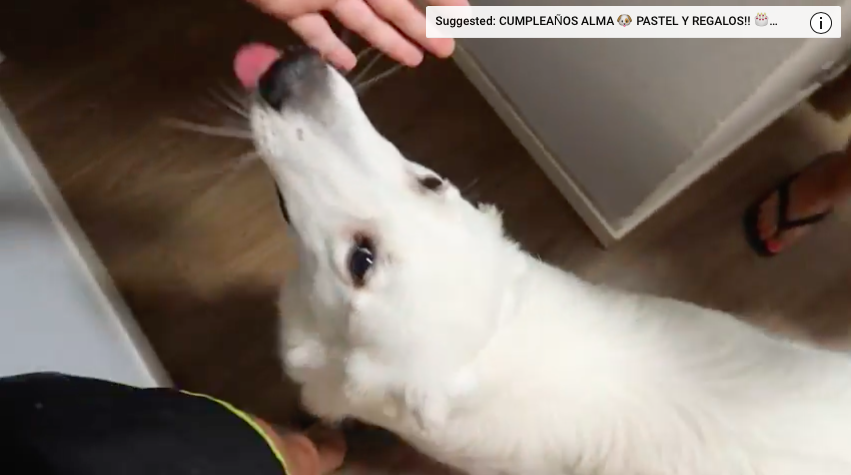 De hecho, el título dice que pierden al perro.

Desde BuzzFeed España nos hemos puesto en contacto con los responsables de Itarte Vlogs y estamos a la espera de su respuesta.
Looks like there are no comments yet.
Be the first to comment!