Things You Didn't Know You Could Wash In A Laundry Machine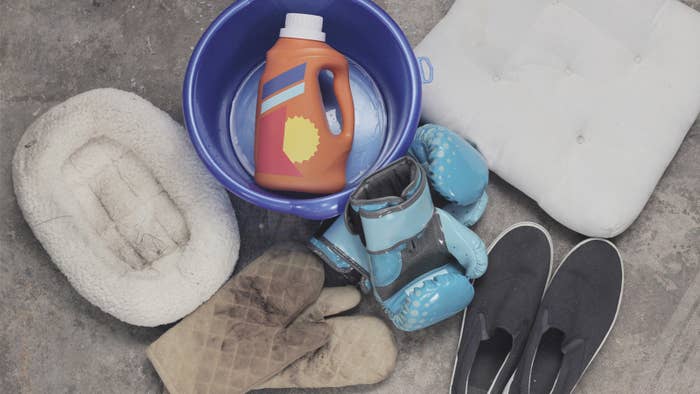 ITEMS
Bed Pillow
Washer: Gentle cycle, warm water
Patio Chair Pads
Washer: Gentle cycle, cold water
With larger cushions, do not force them in. Wash one at a time.
Pet Beds
Remove cover and any pet hair, if needed.
Washer: Regular cycle, hot water or warm water, depending on material. Read the labels!
Small Rug (made of cotton or synthetic fibers)
Washer: Gentle cycle, cold water.
Note: Do not wash them too often.
Sports Equipment
Washer: Regular cycle, warm water
Check the type of fabric on the inside and sides of the sports equipment. That is where sweat and dirt collect.
Oven Mitts
Washer: Regular cycle, hot or warm water
Canvas or Nylon Shoes (No Sneakers!)
Washer: Gentle cycle, cold water to prevent warping
Backpacks
Washer: Gentle cycle, cold water
Reusable Shopping Bags
Washer: Gentle cycle, warm water
Cloth or canvas only