Laundry Hacks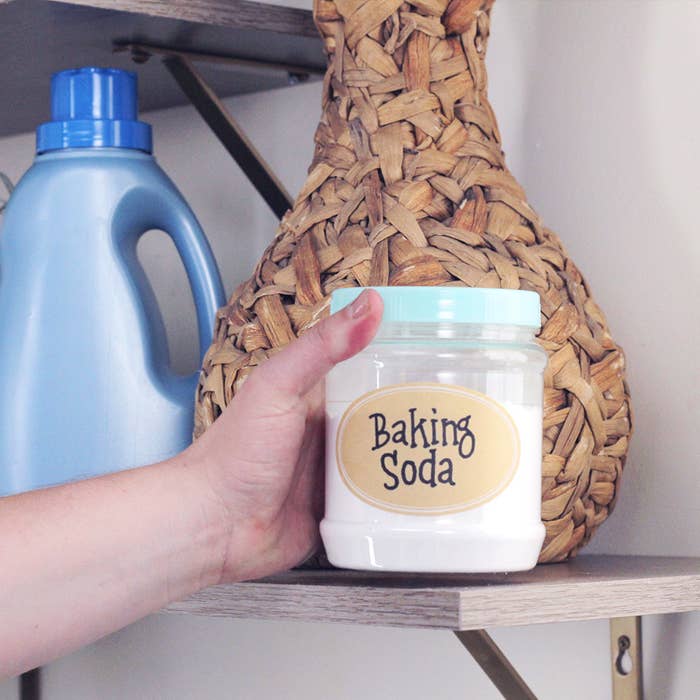 MATERIALS
Vinegar
Essential oils of your choice
Salt
Baking Soda
Aluminum Foil
Large dry towel
Spray Bottle
Old stockings
HACKS / STEPS
1. Make Your Own Fabric Softener
You can make your own fabric softener by combining a ½ cup of white distilled vinegar and a few drops of essential oil. Add this mixture to the last cycle of the wash.
2. Prevent Color Fade on Denim
Soak jeans in a tub of cool water with a tablespoon of salt and 1 cup of white vinegar to prevent color fade. Massage it in. Let soak for 5-10 minutes. Hang dry.
3. Missing Socks?
Check between the slit of the door of the washer or dryer.
4. Non-Bleach Whitener
Add 2 tablespoons baking soda to ⅓ cup water. Mix fast and use it right away before it settles. Add to last rinse cycle.
5. Hack for preventing wrinkles
Add 3-4 ice cubes to the dryer load. You can add ice to either top or front load machines.
6. Dry Faster Hack
Add a dry towel to dryer loads to make everything dry faster. Just be sure to leave the towel in the dryer for only 10-15 minutes to avoid making it too damp to help dry the other fabrics.
7. Reduce Static Cling
Aluminum foil helps reduce static cling. Roll a couple pieces of foil into balls and throw them into the dryer load. Don't worry, it won't mess up the machine (we tried it!).
8. Maintaining Your Machines
Clean the washer and dryer regularly. Rubbing down the door and rubber area after each use is ideal, but once a month is also good for maintenance.
9. Hack for making clothes last longer between washings
Spritz a shirt with white distilled vinegar to make it last longer between washings.
10. Reduce Odors
Stuff baking soda and essential oils into stockings and leave them at the bottom of the hamper. This can fight odors.