DIY Snack Cart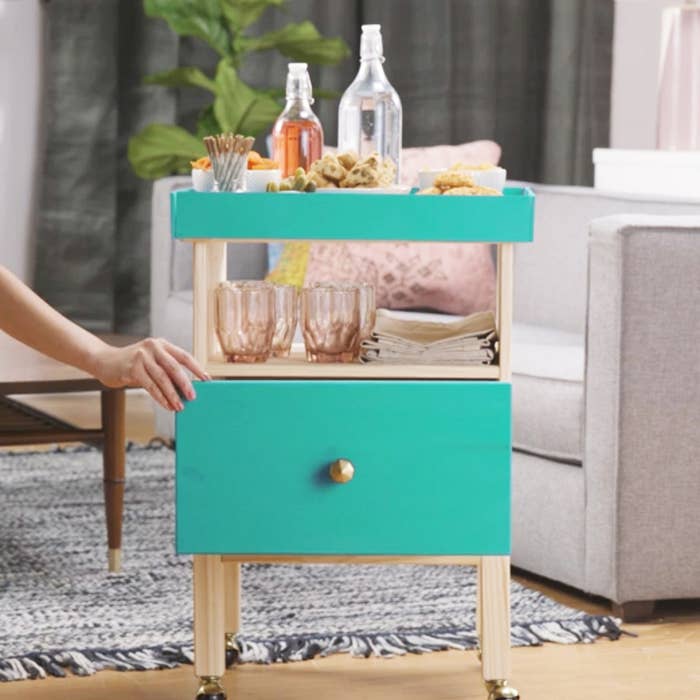 MATERIALS
Old side table or nightstand
4 casters
Paint
Cabinet knob
Screws
2 wood panels sized for length of tabletop
2 wood panels sized for width of tabletop
INSTRUCTIONS
1. Remove drawers of side table and secure casters to the legs.

2. Paint the top of the table and the front of the drawers.

3. If desired, replace the drawer knob with a new one.

4. Paint wood panels and nail to the edges of the tabletop.

5. Fill the drawers with snacks, and display treats and drinks on the top of the cart.