I live on my phone and need to recharge at least twice a day. So when Samsung claimed the battery life of their new Galaxy Note9 puts other phones to shame and asked if BuzzFeed would partner with them to put it to the test, I was up for it. My challenge: see if I can go a whole weekend without having to charge my phone.
My boyfriend and I already had a weekend away to the country planned, so it was game on.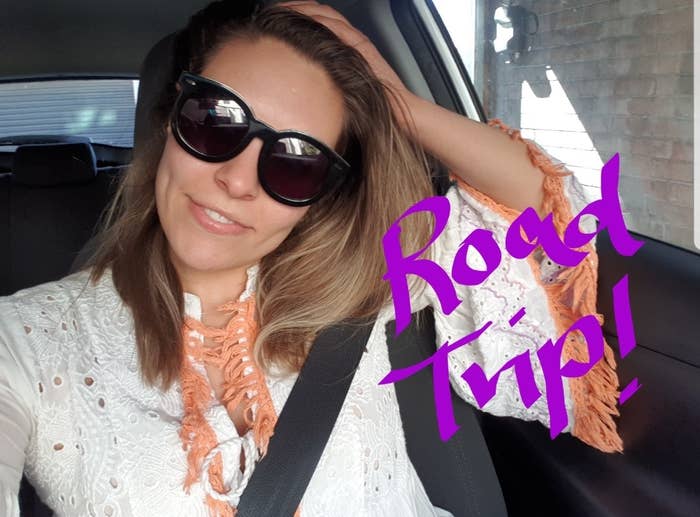 To make this a fair test, I decided to use the phone exactly as I would in my everyday life. Here's how it went down:
We left home at about 10:30am. The drive takes approximately three hours, so we needed some banging tunes for the road.
Did a little search for "road-trip playlists", and it brought the fire. We streamed it for the entire ride.
The day was super hot, so we decided to make a detour to the beach and go for a swim.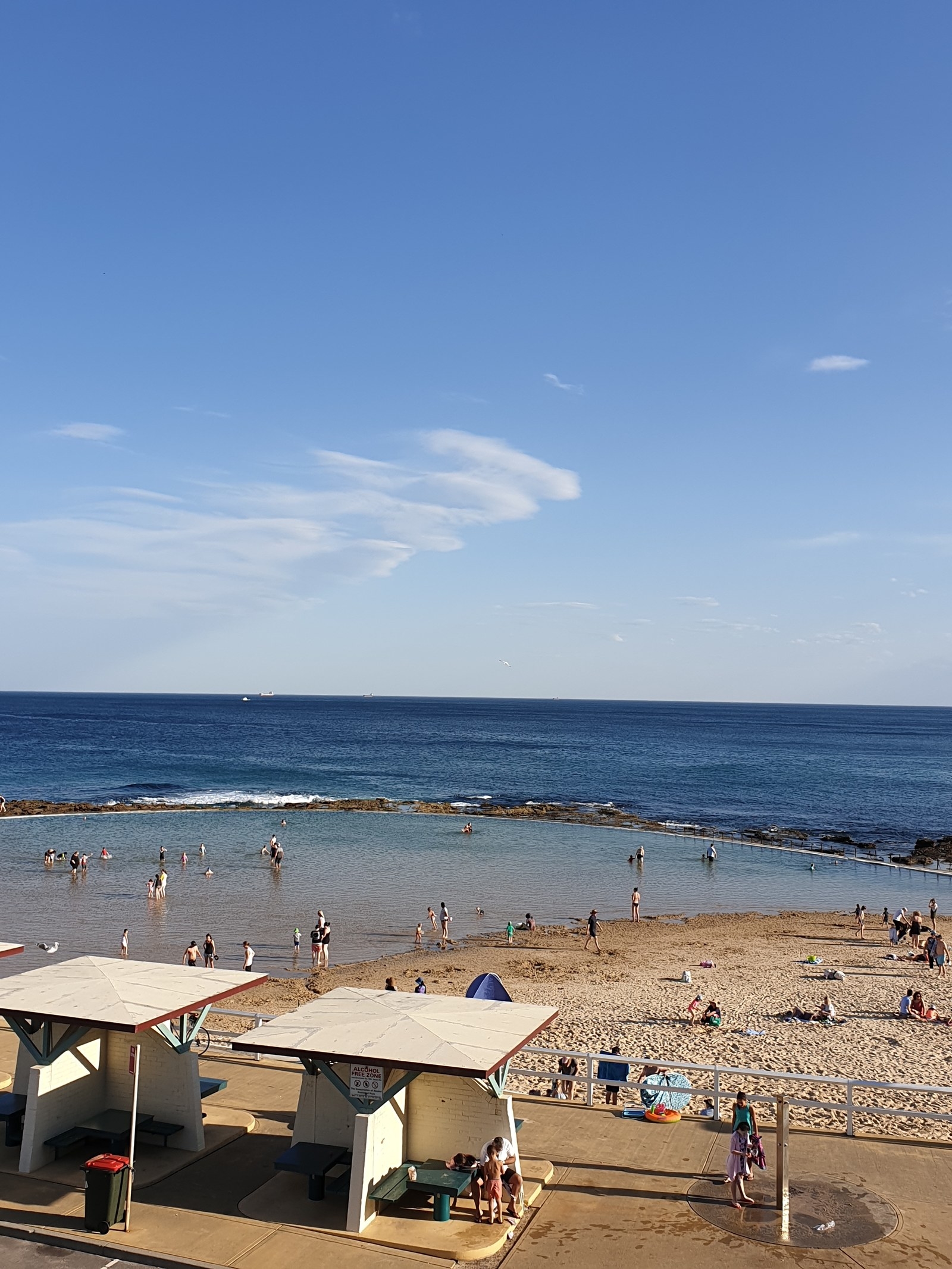 We also found an awesome doughnut shop, which was a highlight.
We got back on the road at about 5:30pm. I sent a message via an app to our host to tell her we were on the way because courtesy.
The 4G struggled a bit on the country roads, which I think takes a toll on the battery life, but the Samsung Galaxy Note9 was still battling like a champ.
Once we got to where we were staying, we got ready to head out for dinner. Neither of us had made a reservation anywhere, and apparently the restaurants around here are always booked out, so I frantically tried to find somewhere that would seat us.
I was looking on search engines, food blogs, and restaurant booking sites, and I even did a big call-around. I spent about half an hour using my phone to search and eventually found a restaurant that promised to feed us. Success.
We jumped in the car to head to dinner. Driving in the country at night is something out of a horror movie, so I made a GIF about it.
We went to bed around 11pm because we're old. However, the Samsung Galaxy Note9 was still on about 40% battery.
Which is impressive, considering how many apps I was using all day.
I woke up on Sunday morning to some views and 32% battery.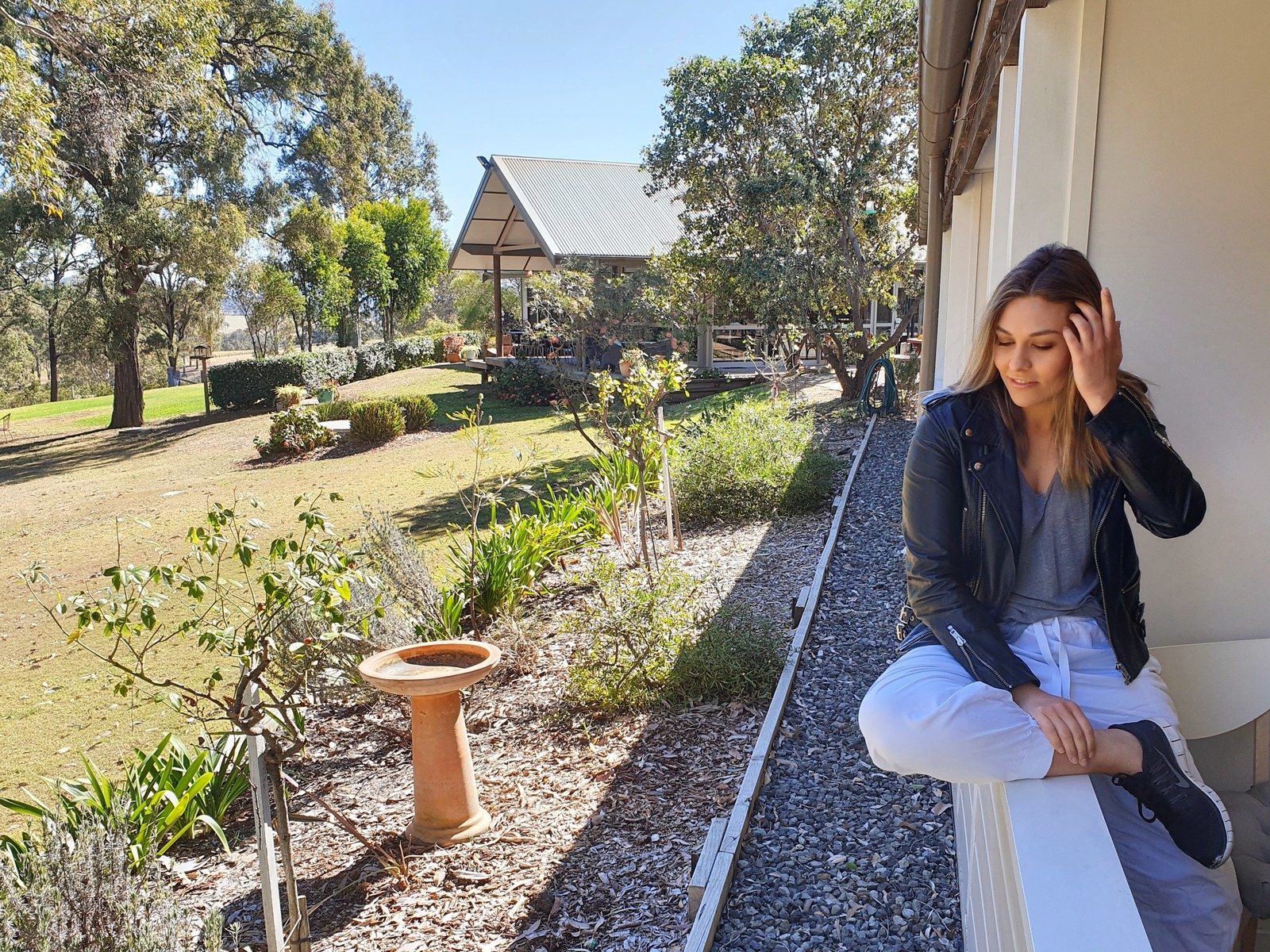 We spent the day riding around on bikes through vineyards...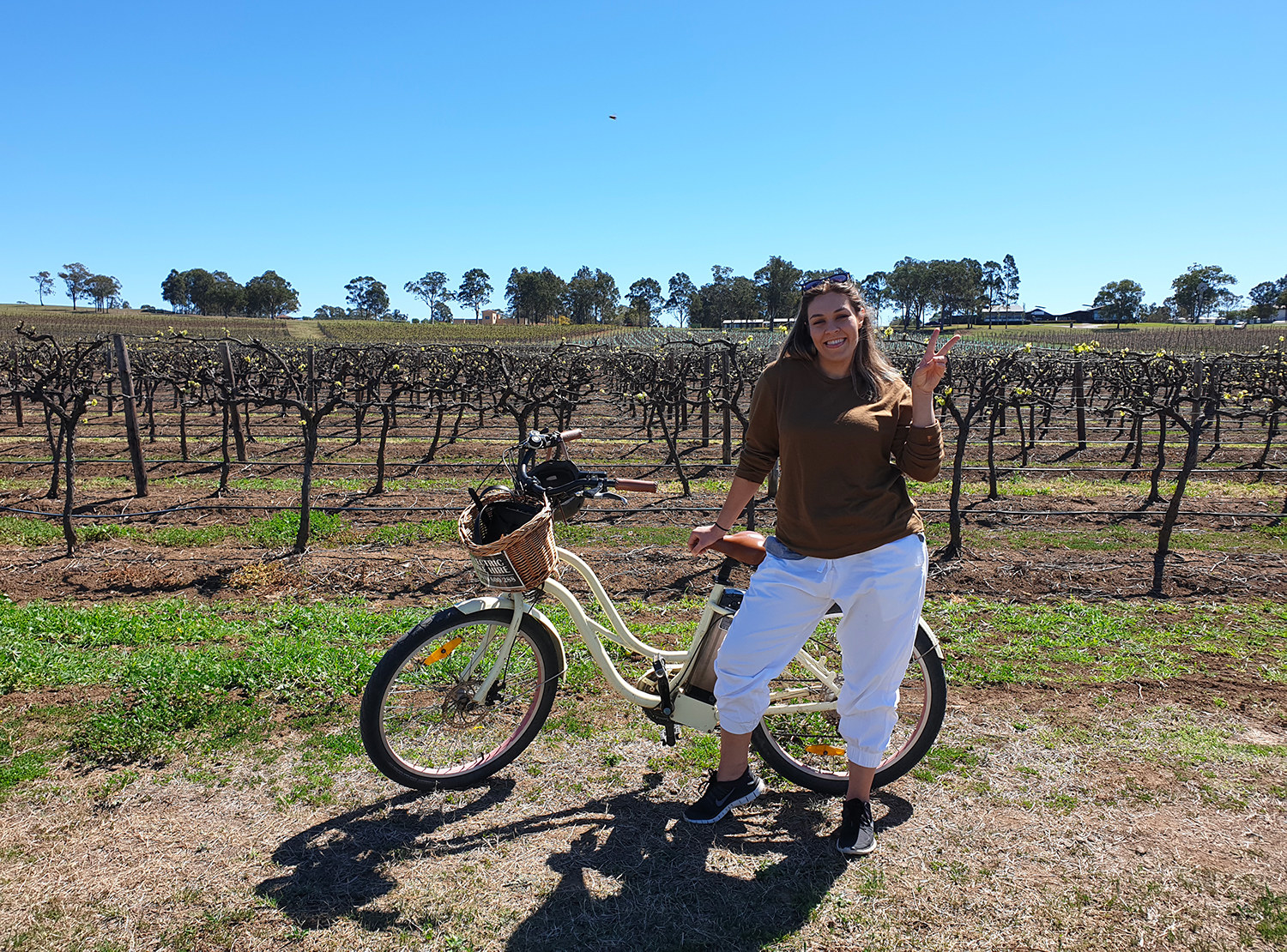 We stopped for coffee and found the most amazing tarts.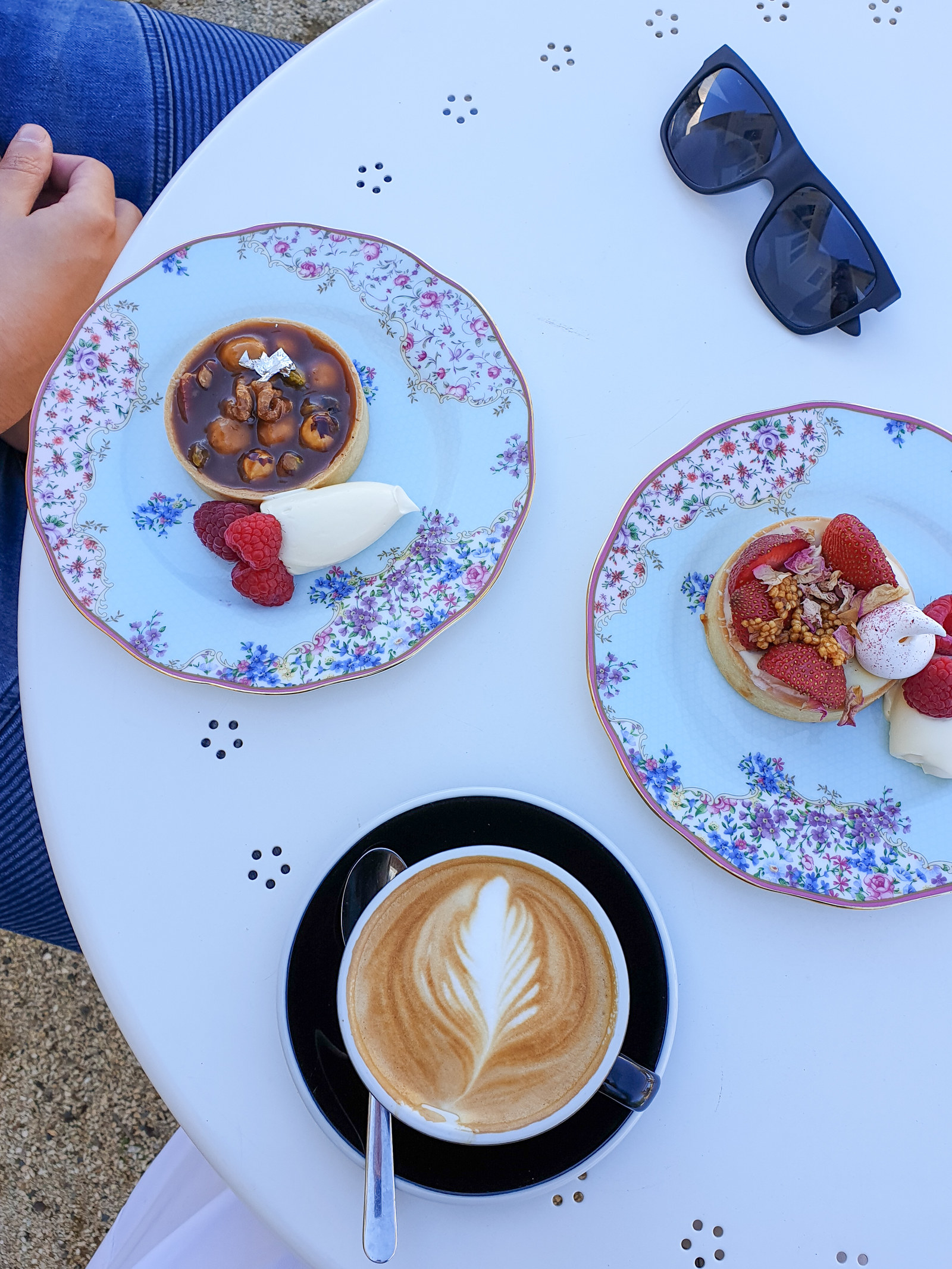 We had lunch in this cute Hamptons-style house.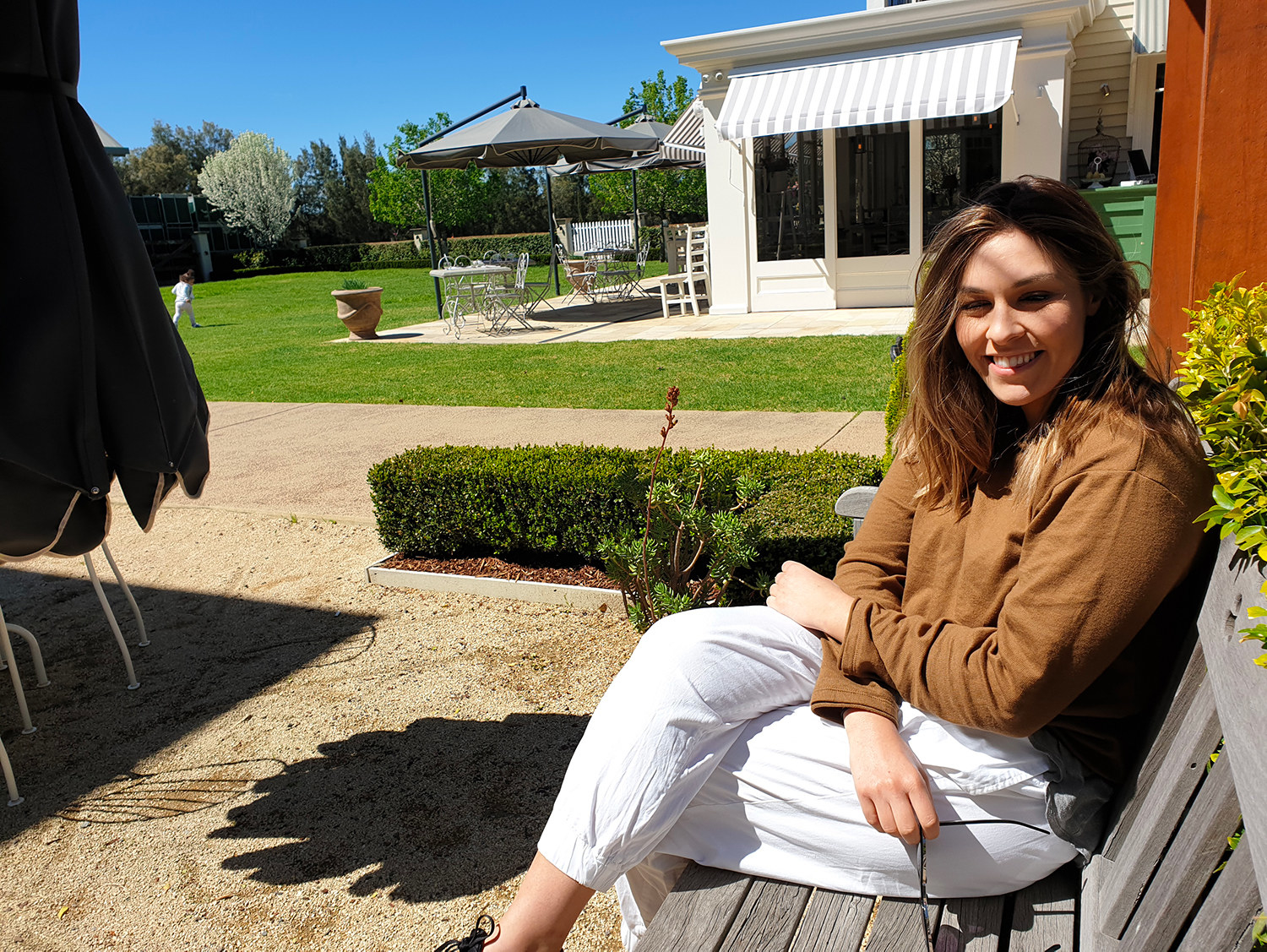 The food was amazing.
After getting over the food coma, we cycled back to the car and got back on the road to head home. It was about 1:30pm, and I was riding on 5% battery.
But I wanted to go out on a high, so on came the Latin tunes.
While I was slaughtering J Balvin with my bad Spanish, the Samsung Galaxy Note9 notified me that I was running low on the battery juice. It offered to go into power-saving mode.
The phone wanted to kill the music and all the other apps running in the background, so I let it.
The power-saving mode gave me an extra TWO HOURS of battery life before it went to sleep.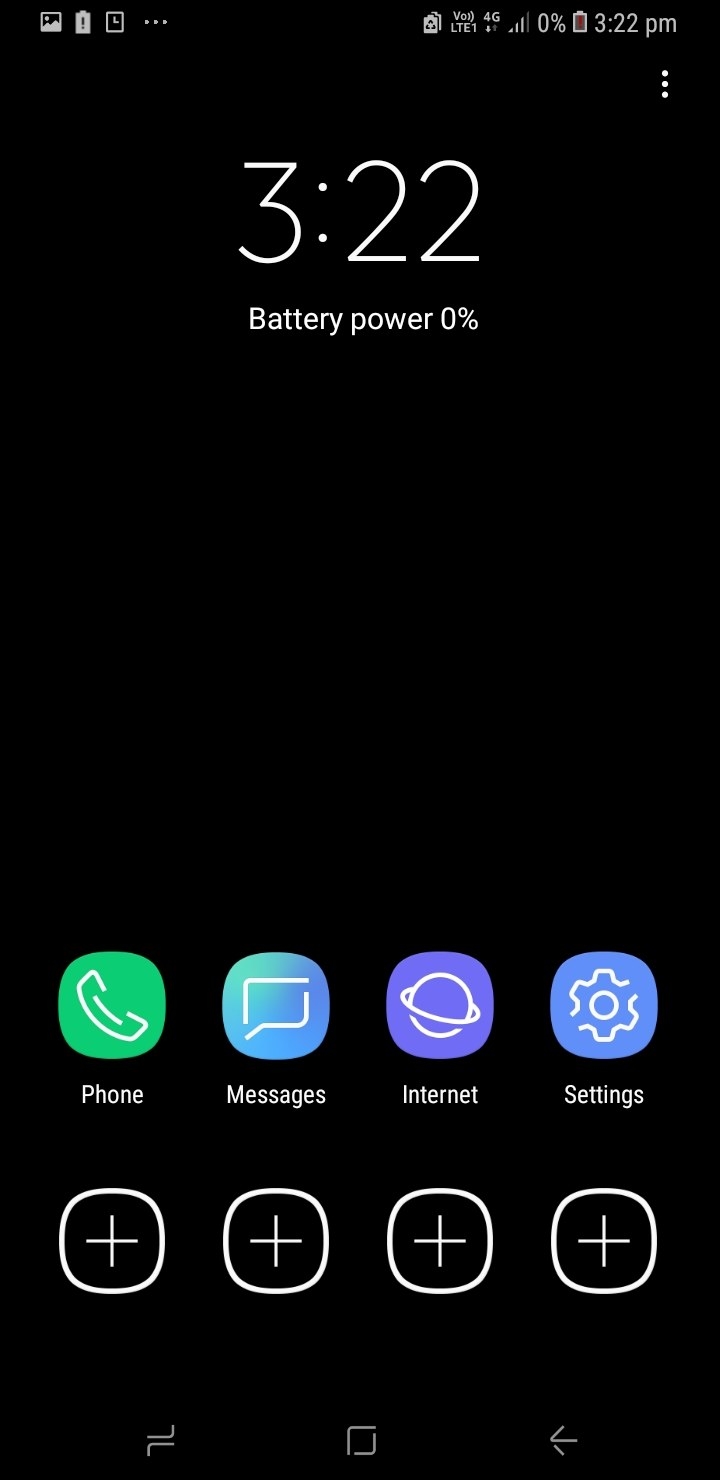 From the moment I took it off the charger on Saturday morning, right through to its last breath, the Samsung Galaxy Note9 lasted a whopping 33 hours.
Considering I was killing it with apps all weekend long, it held up pretty well.
The Samsung Galaxy Note9 lasted about four times the battery life of my regular phone, without compromising on any of my usage.
And given that battery power is basically the most fundamental of Maslow's hierarchy of needs, that's something I can get behind.
All photos by Natalia Krslovic / BuzzFeed
For more power, more performance, more storage, and the ability to make your work-life balance really work, get your hands on the game-changing Samsung Galaxy Note9.