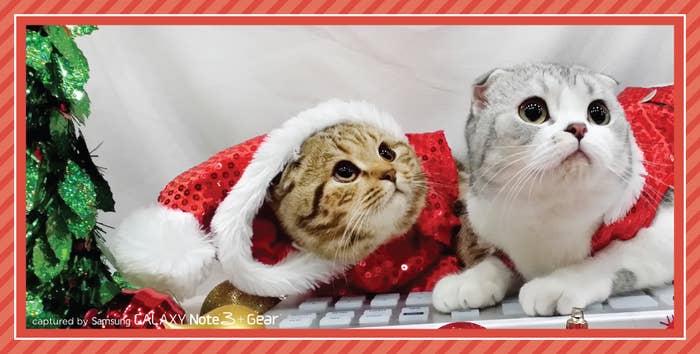 What is your favorite thing about the holiday season?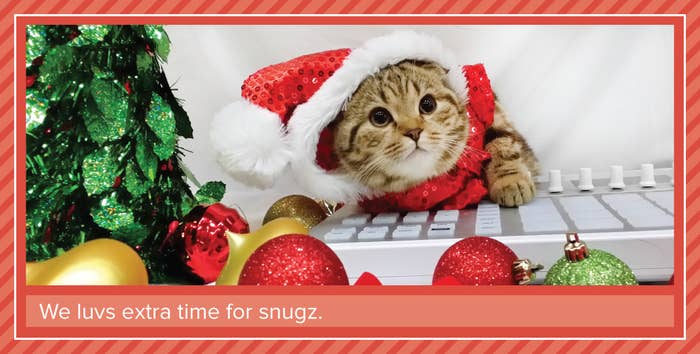 What kind of cat or other historical figure do you model your work after?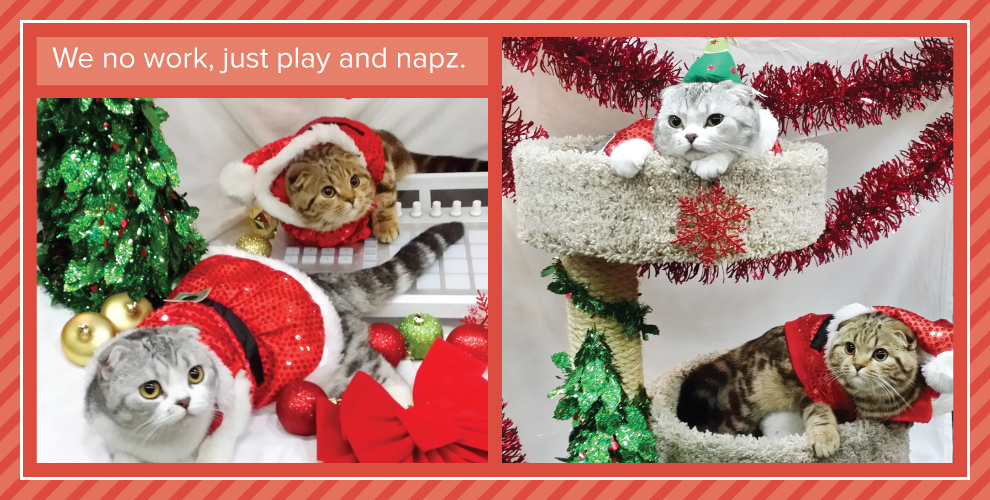 When did you first realize you were a star?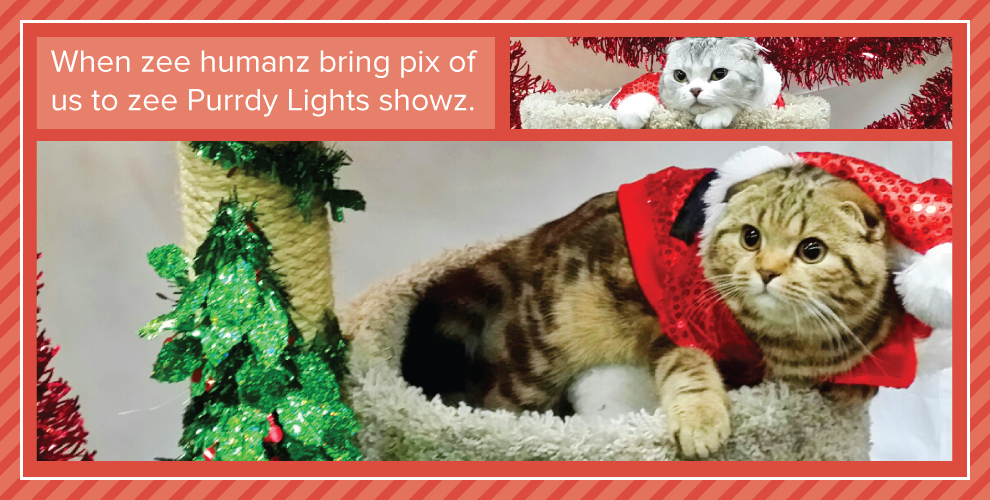 How would you describe your ideal day?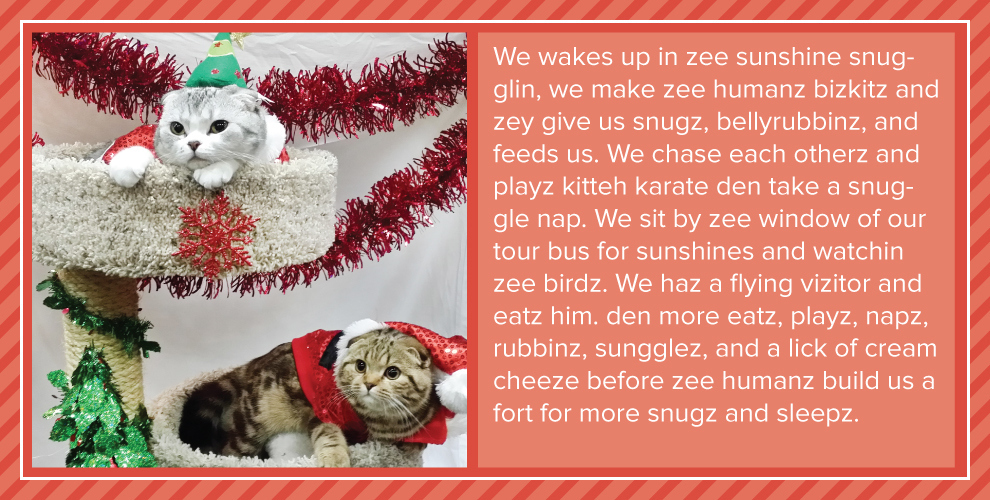 What's your favorite toy?
Who's your celebrity crush?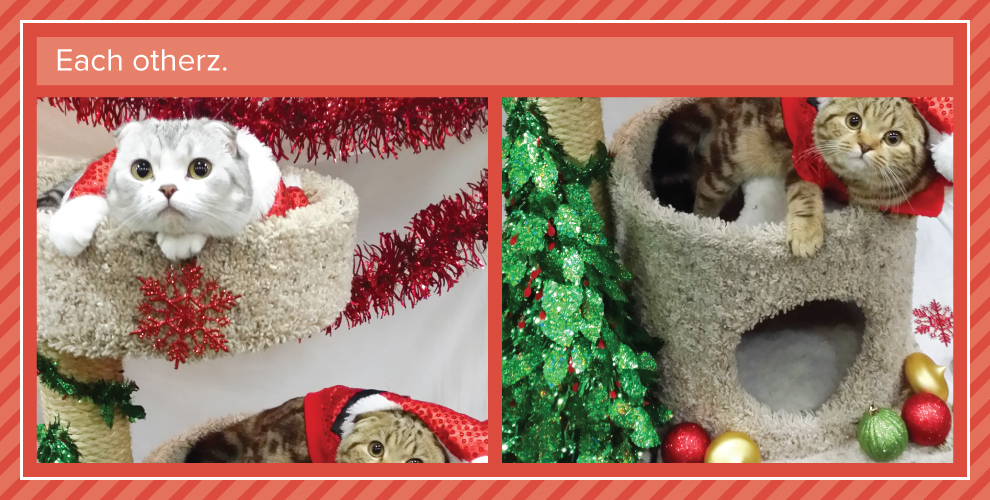 What are your hopes/plans for the next of your nine lives?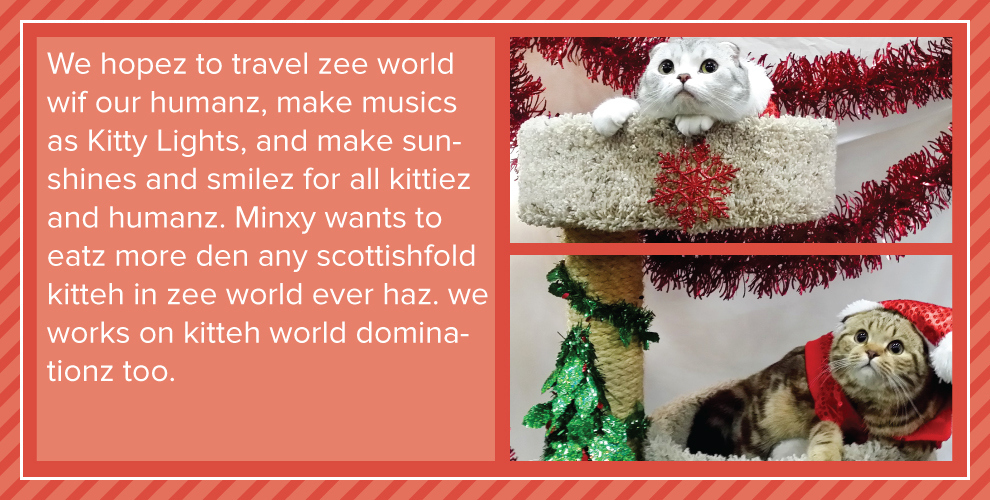 What's your guilty pleasure?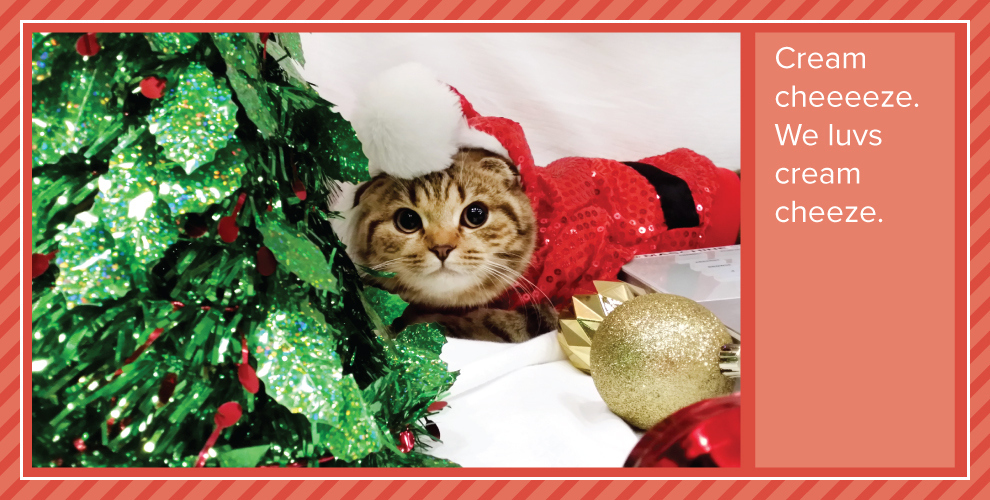 If you could say one thing to your many fans, what would it be?