There are two types of people in this world: normal people, and people with TASTE who know The Emperor's New Groove is Disney's most underrated movie.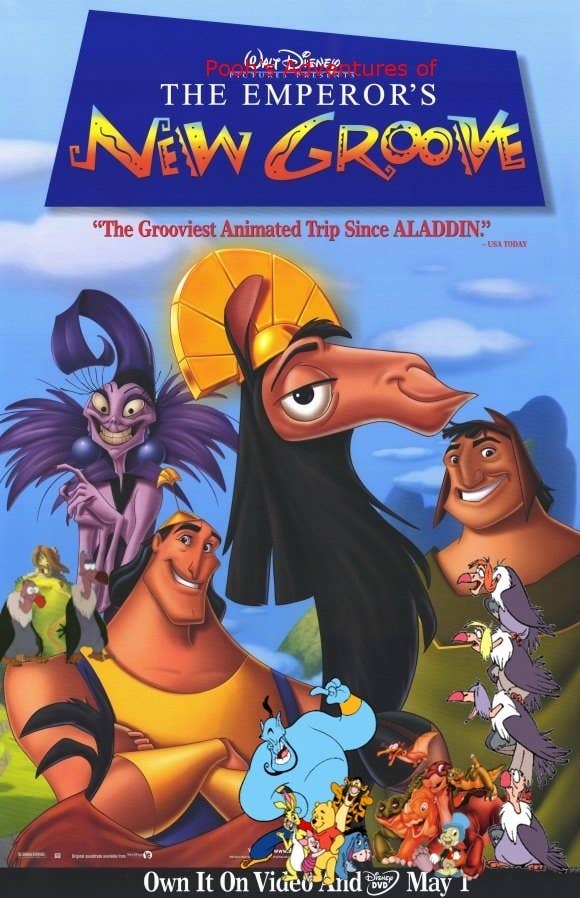 And in The Emperor's New Groove, two characters stand out as the best of the best: YZMA AND KRONK.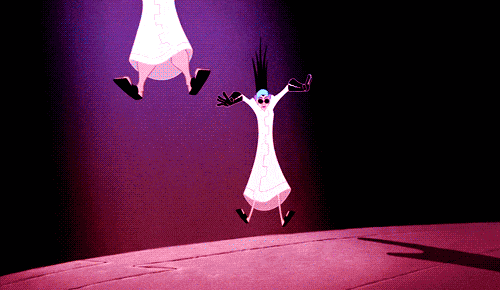 1.
Let's start with the classic dinner scene, which was chock-full of one-liners: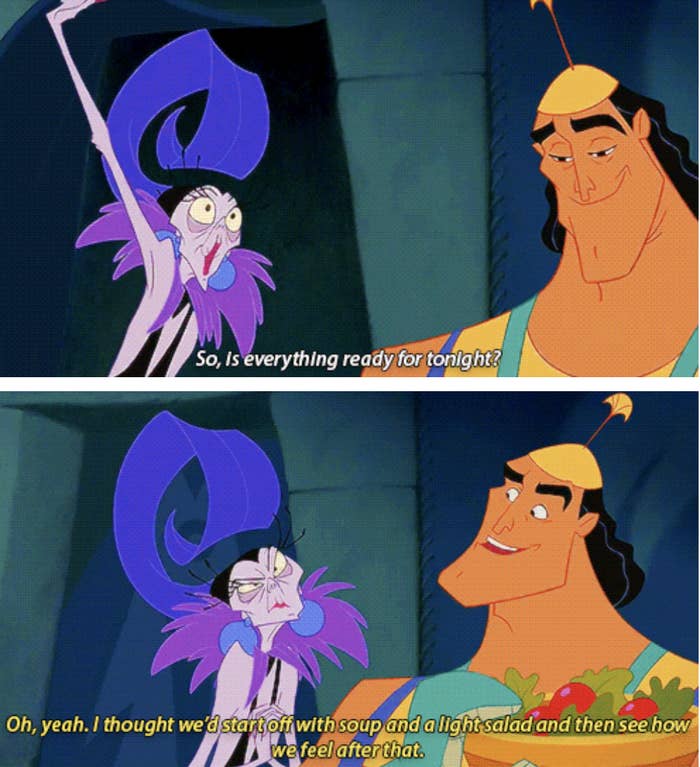 2.
Like, basically any time Kronk responded to Yzma, it was an instant classic: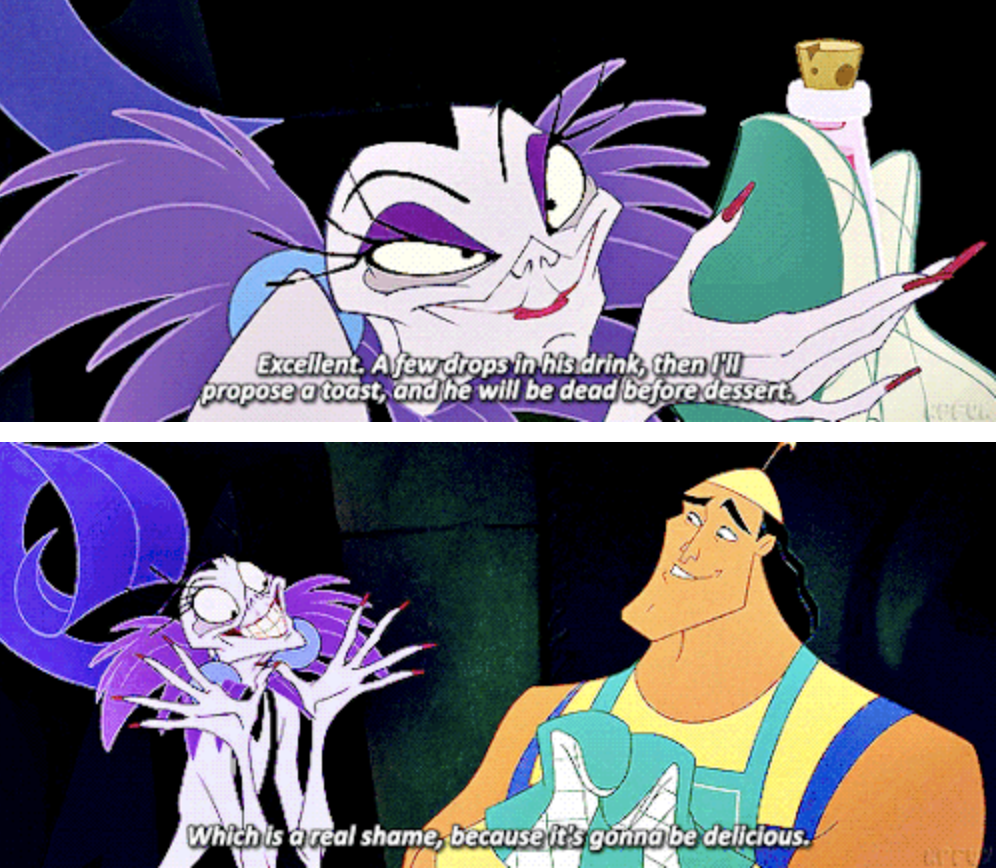 3.
And who could forget Kronk's spinach puffs?: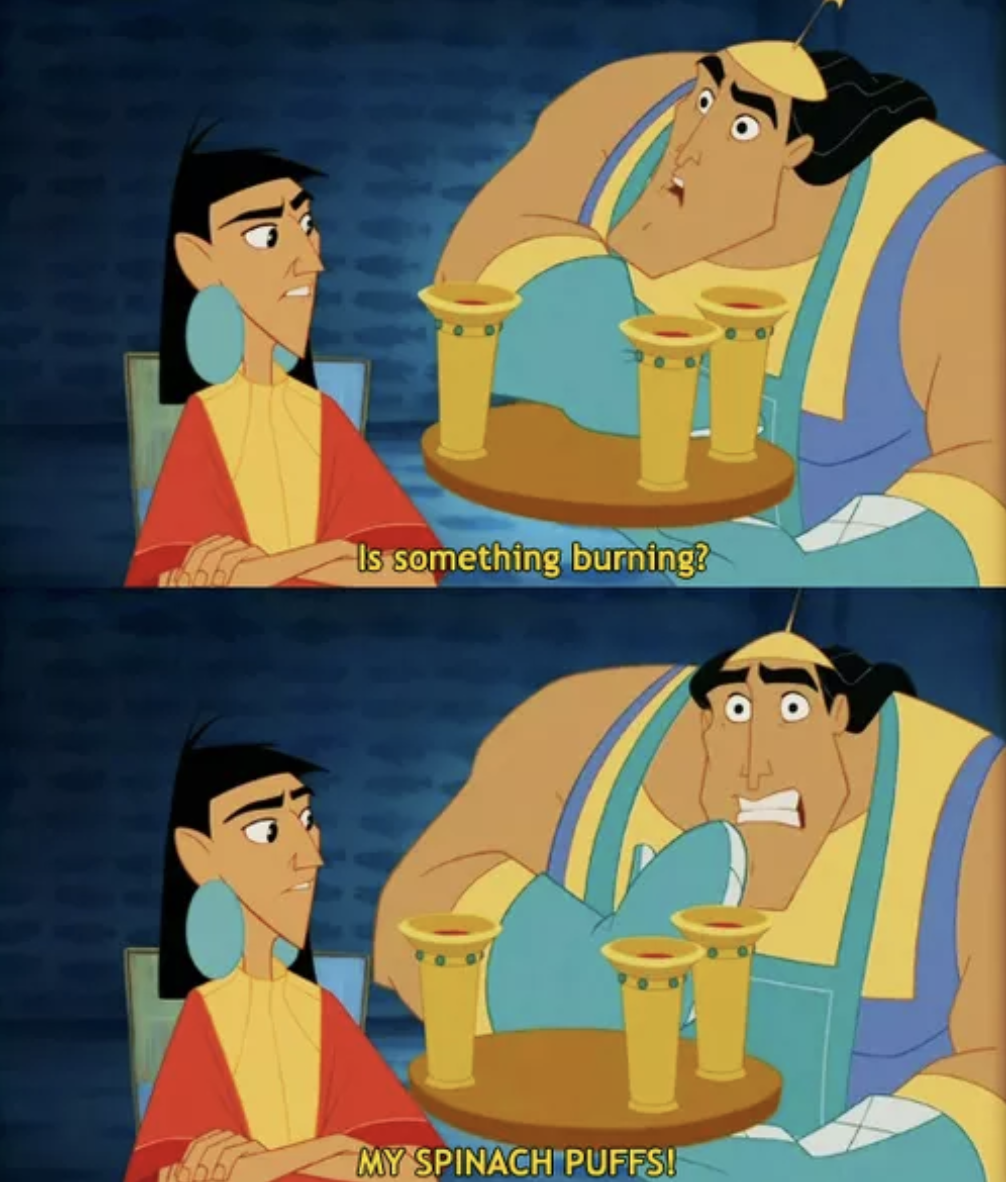 4.
Even if Yzma wasn't a fan: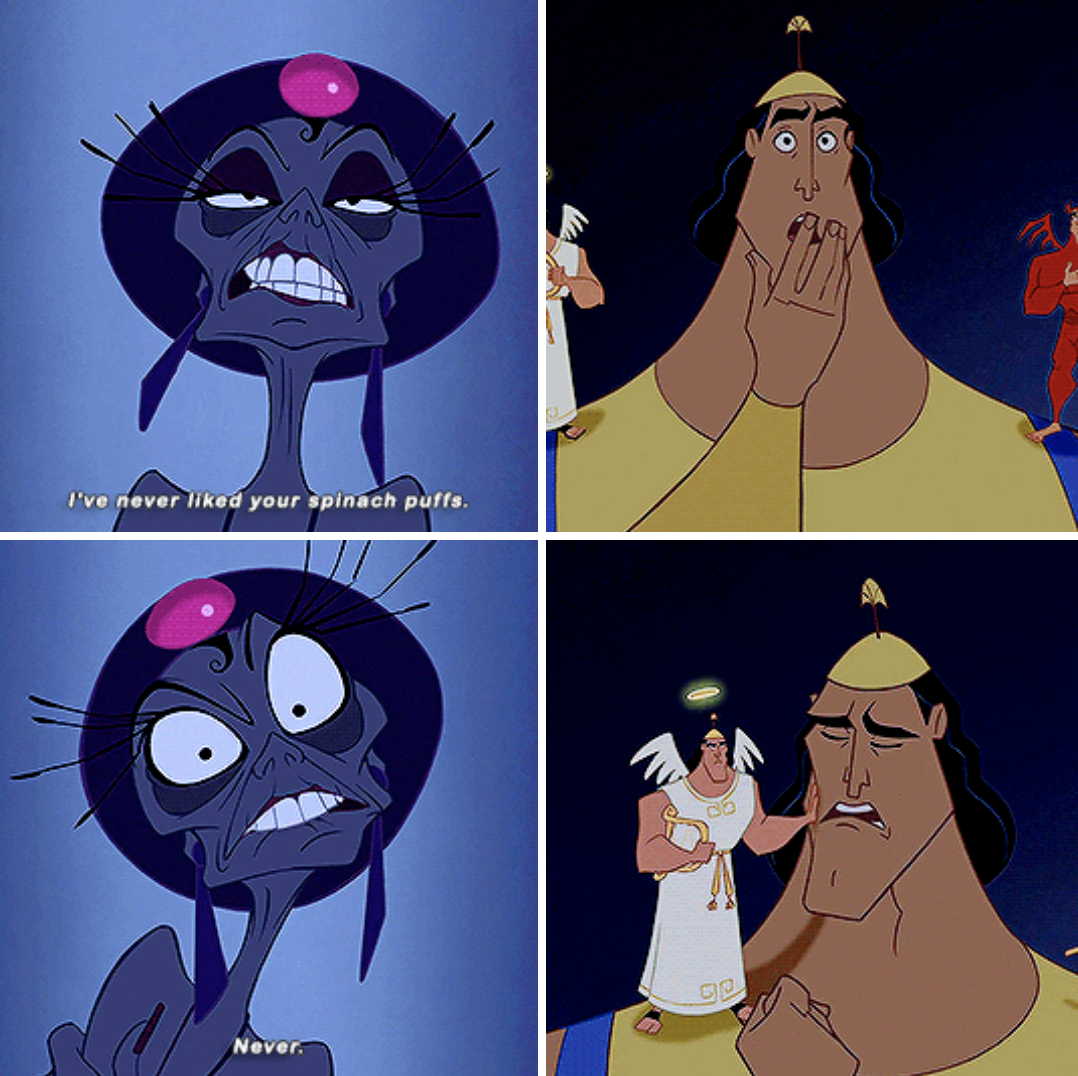 5.
This unfortunate misunderstanding: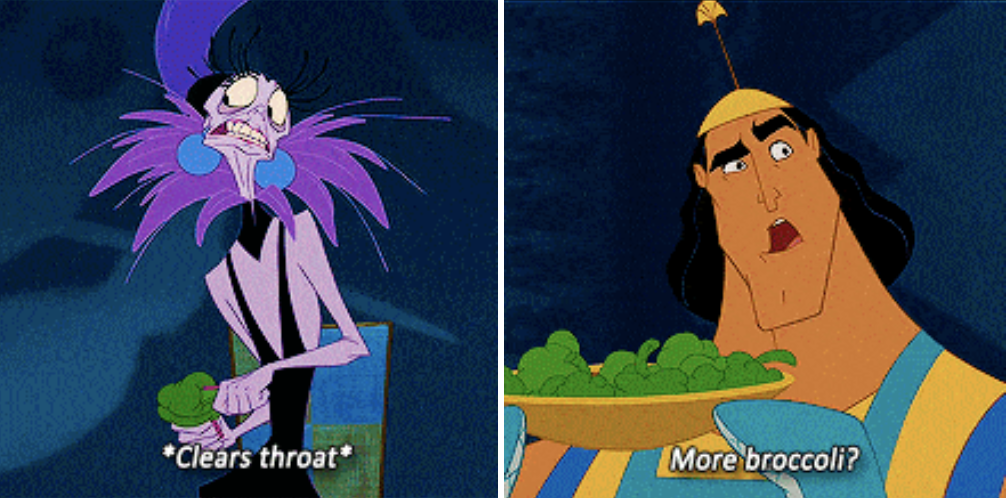 6.
And the time Kronk was a little *too* obvious:
7.
And finally, when Yzma squeezed some time in for dessert: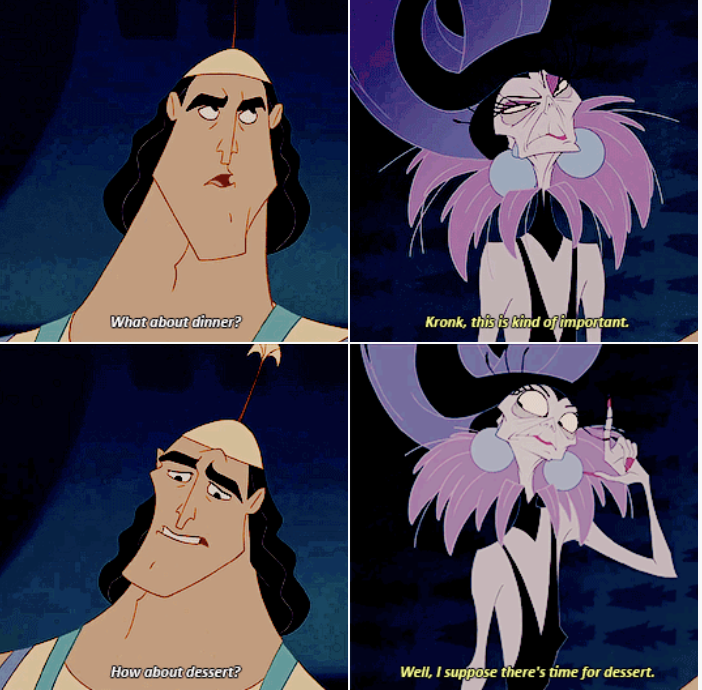 8.
This hilarious reveal: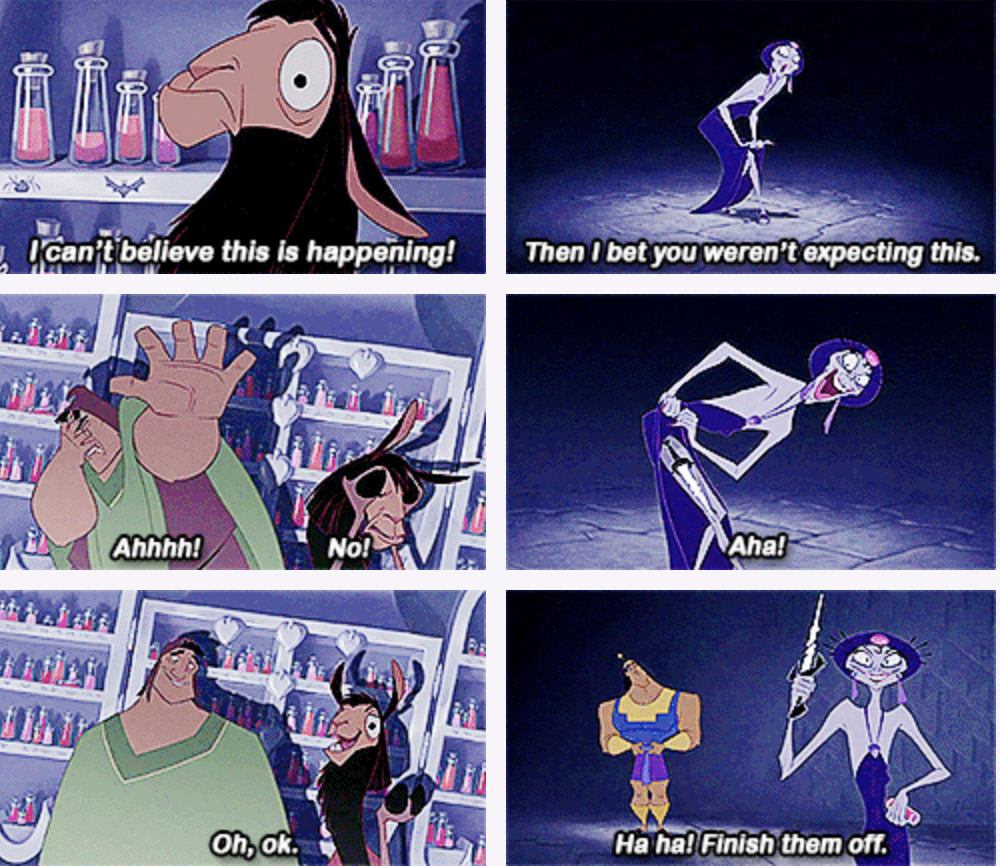 9.
And this sick burn Yzma laid on Kronk: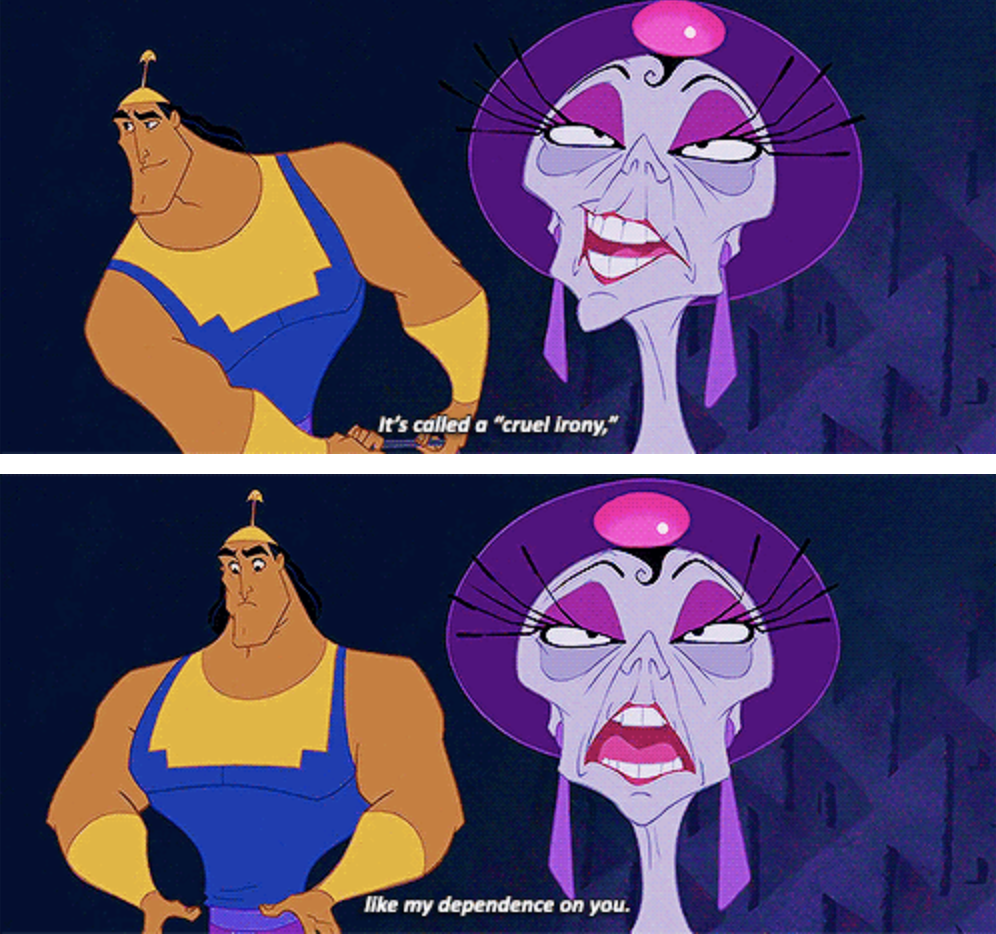 10.
Yzma's word mixup when she was trapped in a closet (it was a crucial conjunction):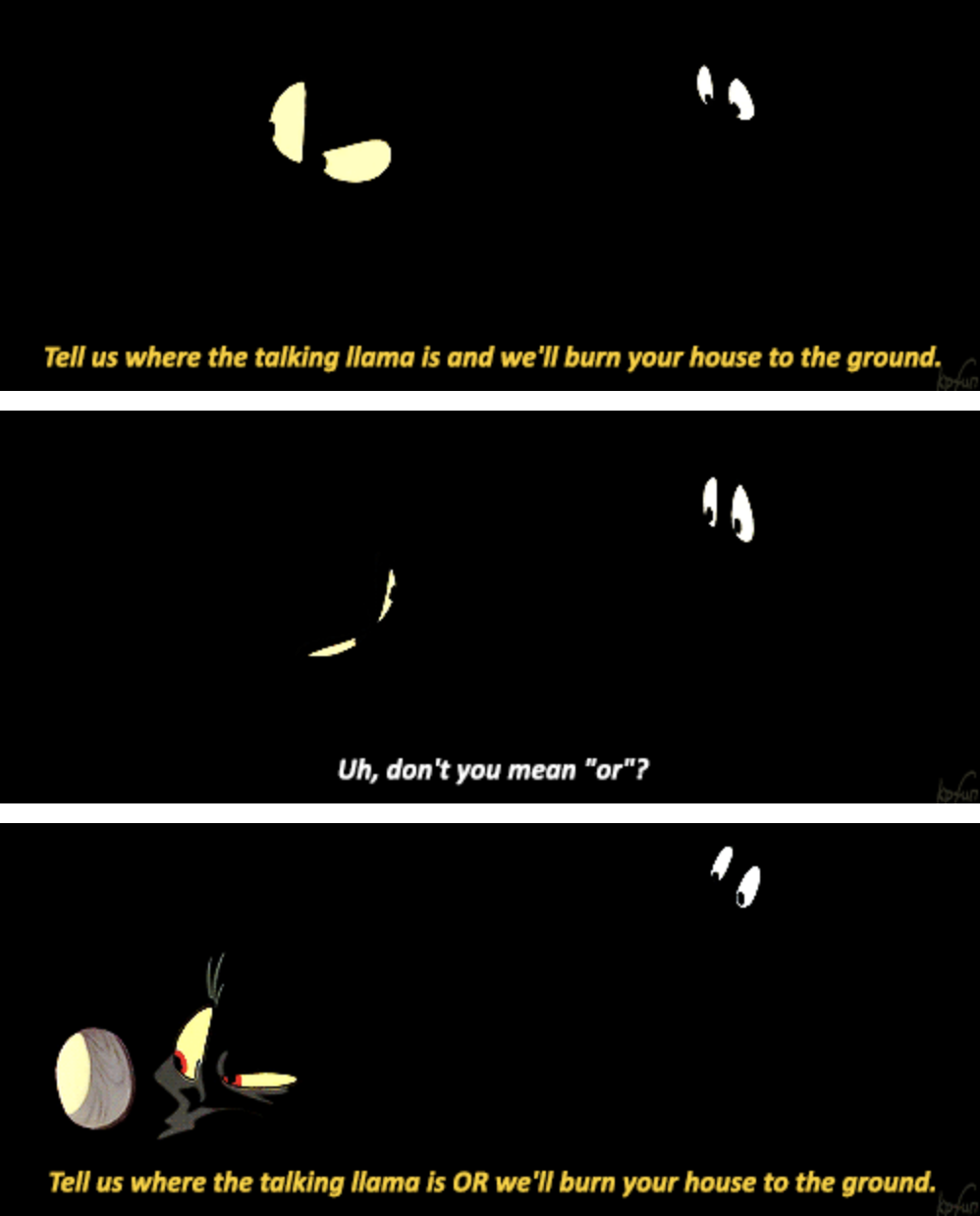 11.
Yzma's amazing plan (although ultimately she decided to save on postage):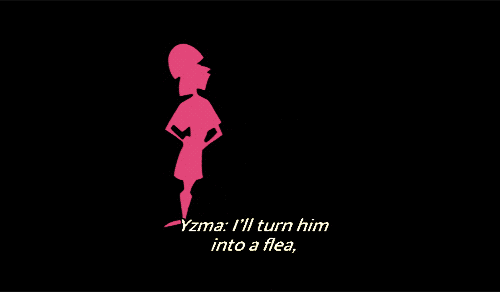 12.
When they broke the fourth wall in the most amazing way possible: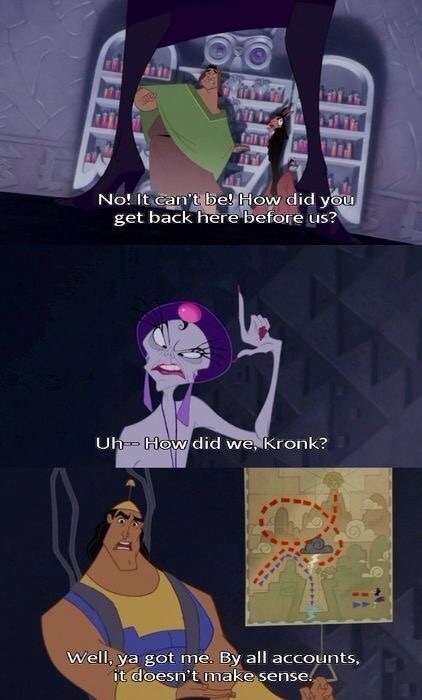 13.
And when Yzma discovered her new voice as a kitty: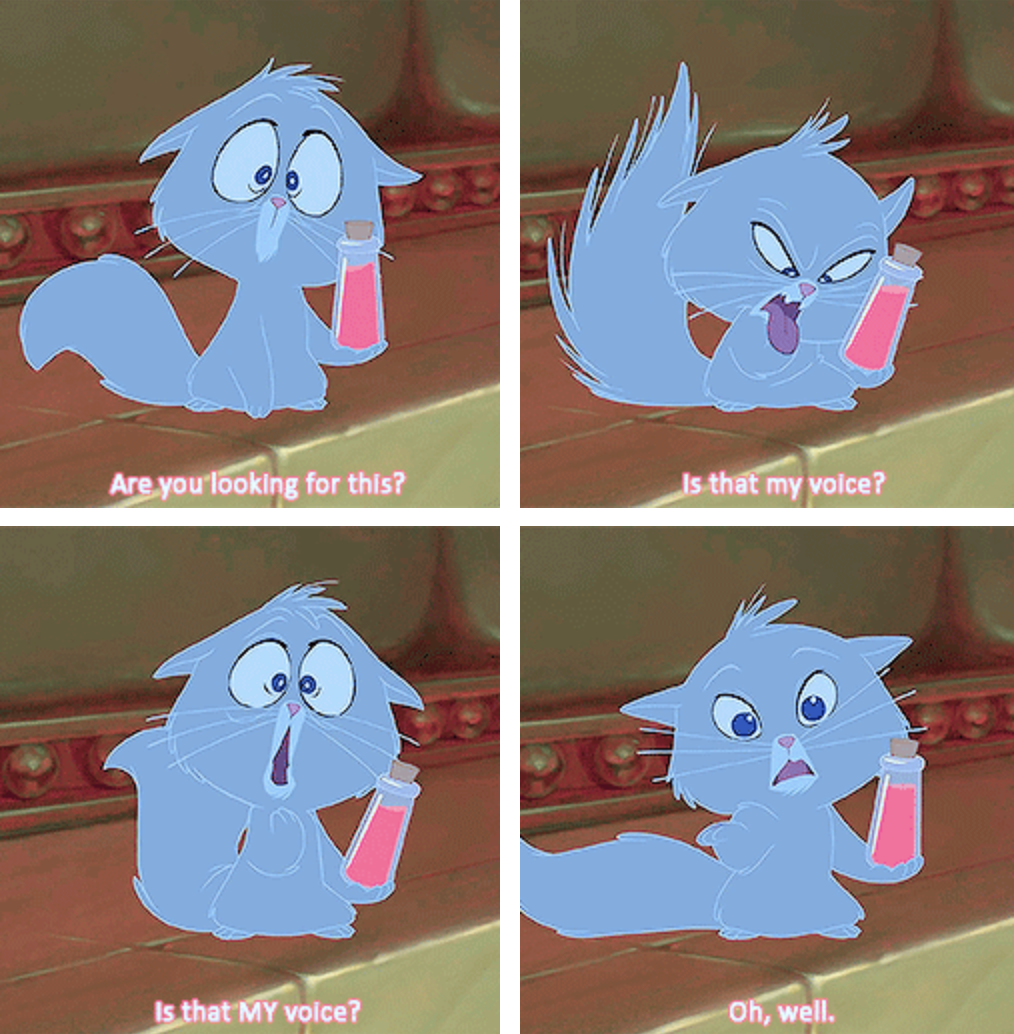 14.
When Yzma's bad attitude was all of us at birthday parties: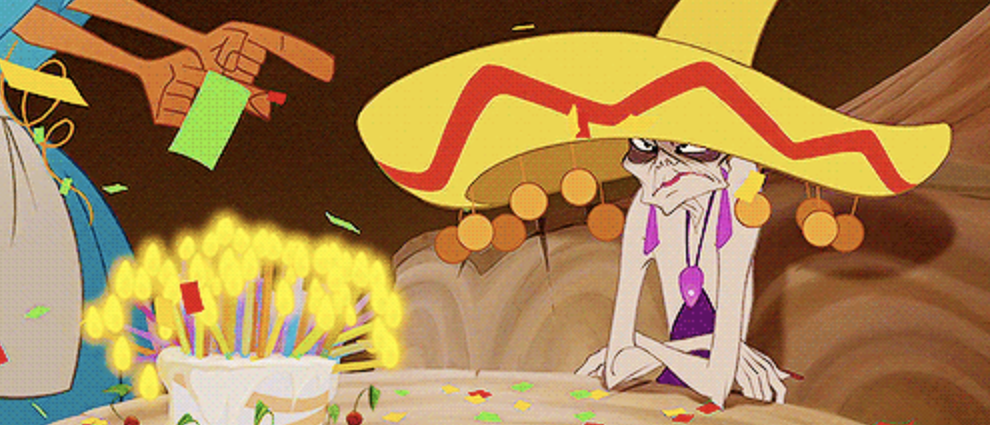 15.
And when Kronk's shoulder angel and devil duked it out: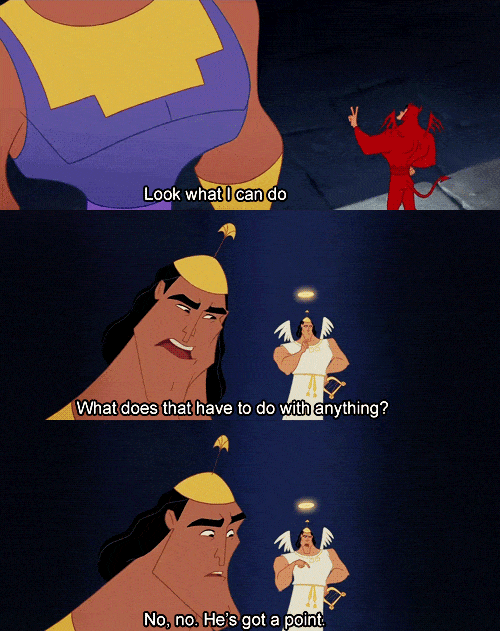 16.
When Kronk could feel the power: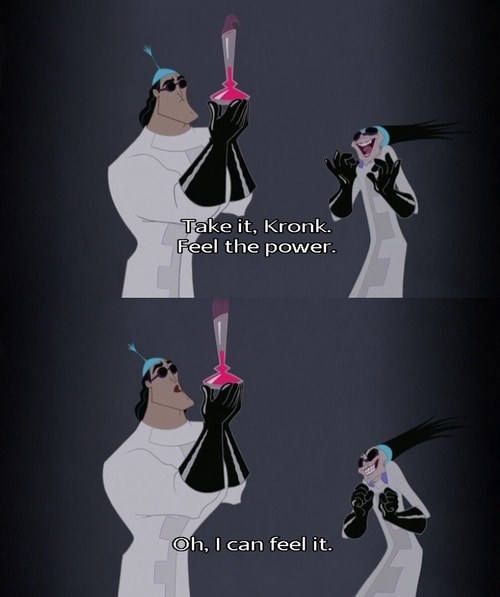 17.
And when Yzma understood this excuse: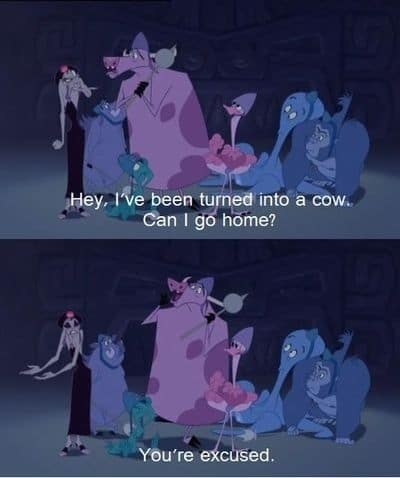 18.
When she switched it up after Kuzco's "funeral":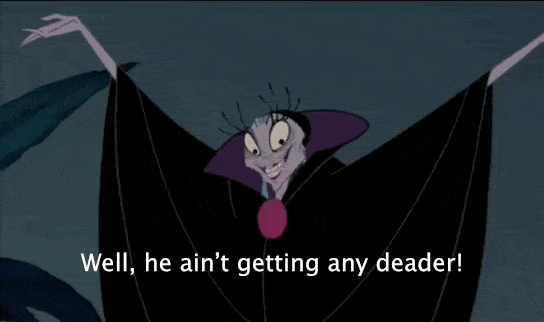 19.
And finally, this amazing sequence of events: