1.
Winter is coming, because Gus Kenworthy looks JUST like Robb Stark...
...and FWIW Gus is feeling this one!
2.
And German figure skater Paul Fentz didn't just LOOK like Jaime Lannister, he *ALSO* skated to the Game of Thrones theme song. Cersei would be proud.
3.
The odds are ever in their favor, because Olympic commentators Tara Lipinski and Johnny Weir look very much like they belong in The Hunger Games...
...so much so that Tara even shared this meme!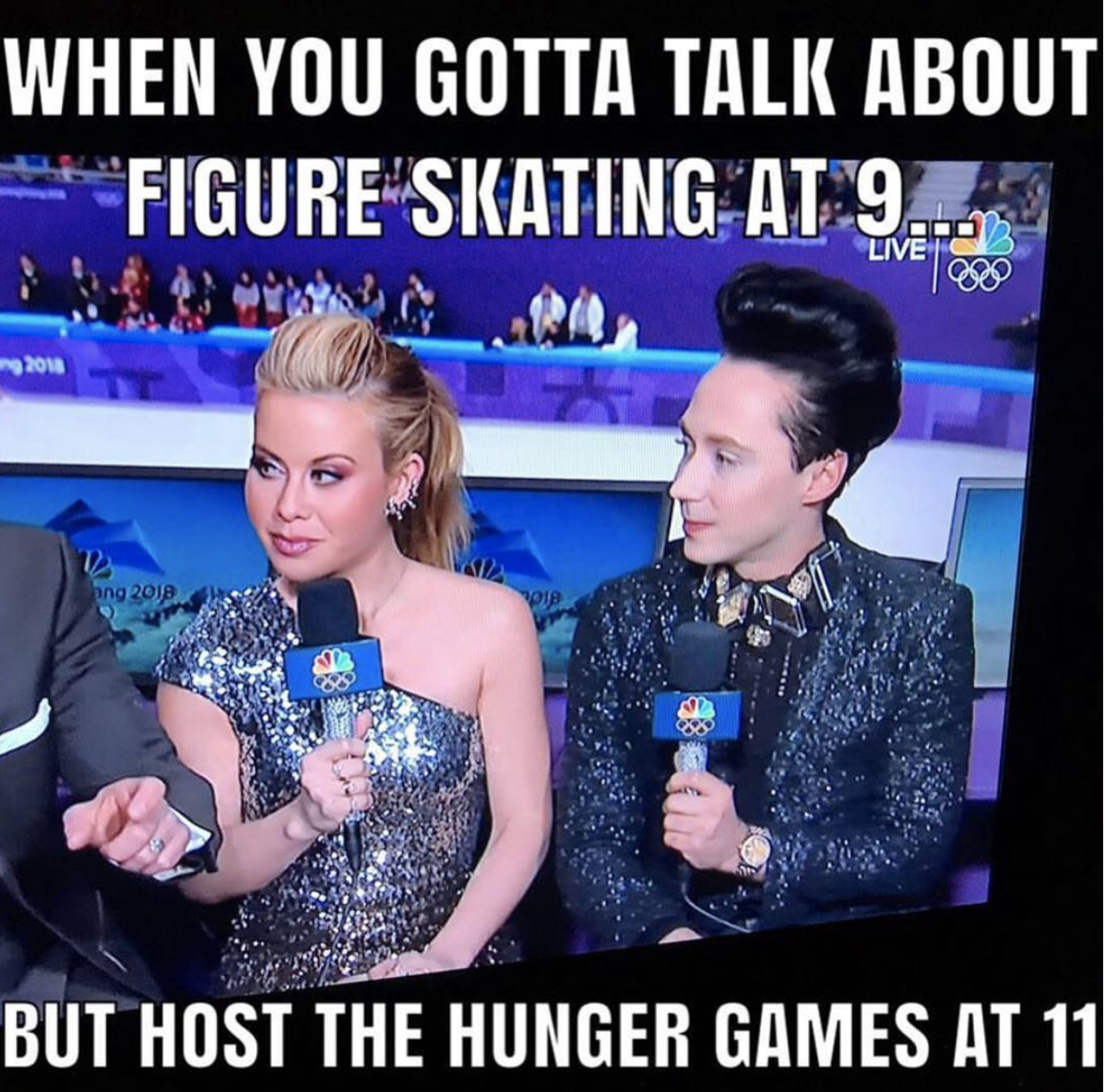 4.
Team USA curler Matt Hamilton looks just like Mario...
...so much so that even Team USA can't see the difference!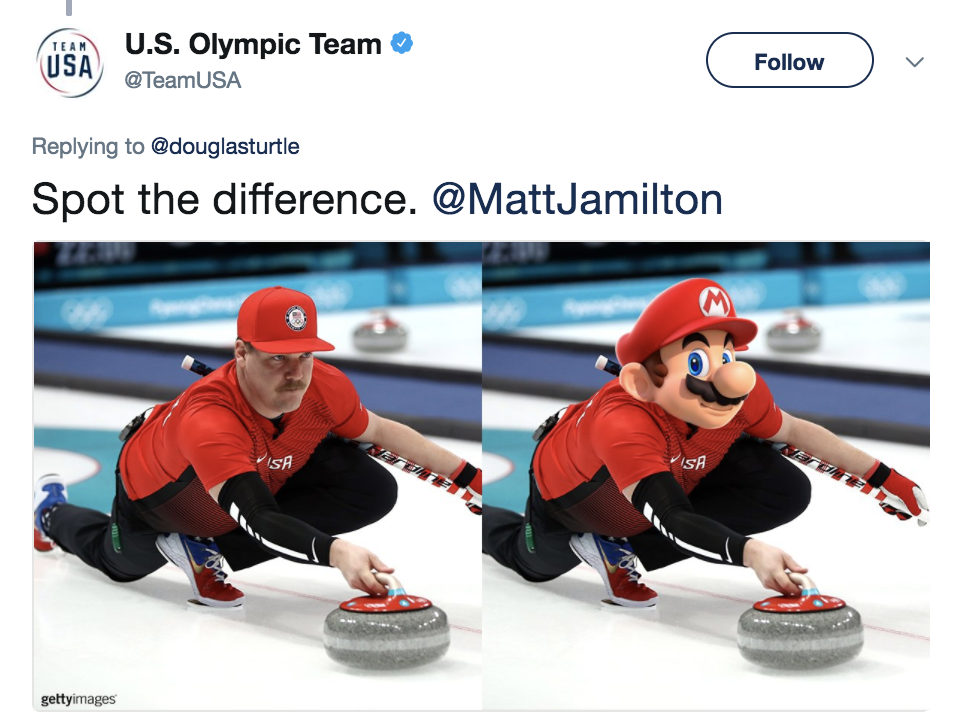 5.
Spanish figure skater Javier Fernandez is giving me Disney Prince vibes, just like Flynn Rider from Tangled.
6.
American speed skater Shani Davis looks as chill as Frozone from The Incredibles.
7.
Norwegian ski jumper Robert Johannson has me shook to the core because he looks just like Nigel Thornberry.
8.
Depending on who you ask, Russian curler Anastasia Bryzgalova looks just like supermodel Adriana Lima...
9.
...or actress Megan Fox.
10.
Olympic icon/figure skater Adam Rippon is a dead ringer for Elsa from Frozen...
11.
...but Finnish curler Oona Kauste won't let it go, as she gives him a run for his money with her hair!
12.
Please sir, do you want some more? Snowboarder Red Girard looks just like Oliver Twist.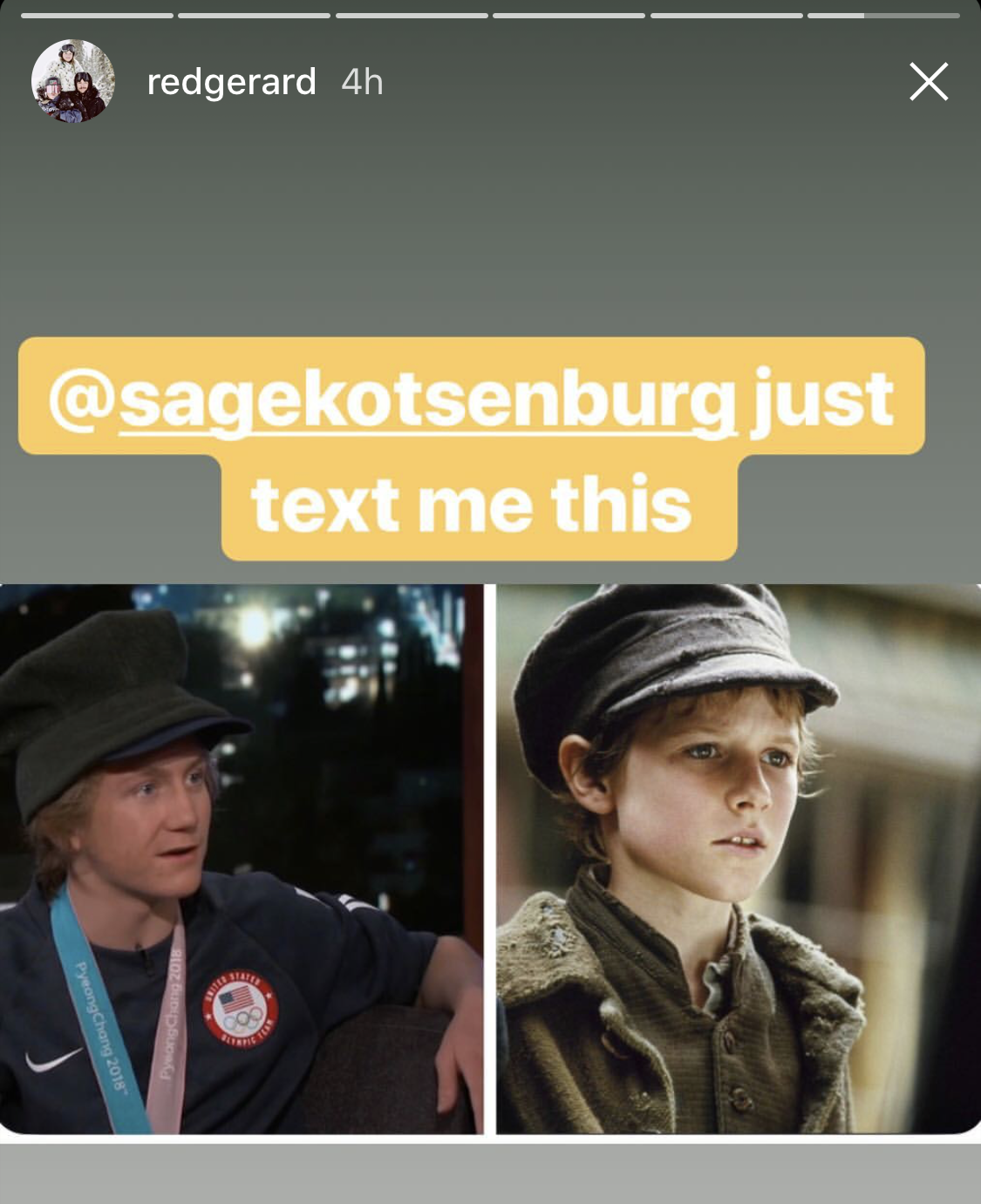 13.
Tongan flagbearer Pita Taufatofua is giving me Maui from Moana vibes.
14.
Korean skeletoner Yun Sung-Bin LITERALLY *is* Iron Man!
15.
Clean up time! Japanese figure skater Shoma Uno looks just like a feather duster.
16.
The German luge team looks just like the Heat Miser.
17.
American ice dancer Maia Shibutani looks just like the Dancing Woman emoji.
18.
Sweet! The Polish ski jumping team is dressed just like Tootsie Rolls.
19.
Canadian curler Kevin Koe looks like Mr. Clean, broom and all.
20.
FASHION. The Norwegian curling team is serving up Lilly Pulitzer realness.
21.
Captain America may have his shield, but American luger Chris Mazdzer has his SLED.
22.
The German bobsled team low-key is reminding me of mustard...
23.
...and I think it's safe to say the Chinese bobsled team is ALSO serving condiment lewks, and no one can ketchup to them!
24.
Not to be outdone, Czech figure skater Martin Bidar looked absolutely tasty and pretty darn similar to the Hamburglar.
25.
Canadian short track speed skater Samuel Girard was called out for looking like rapper Post Malone...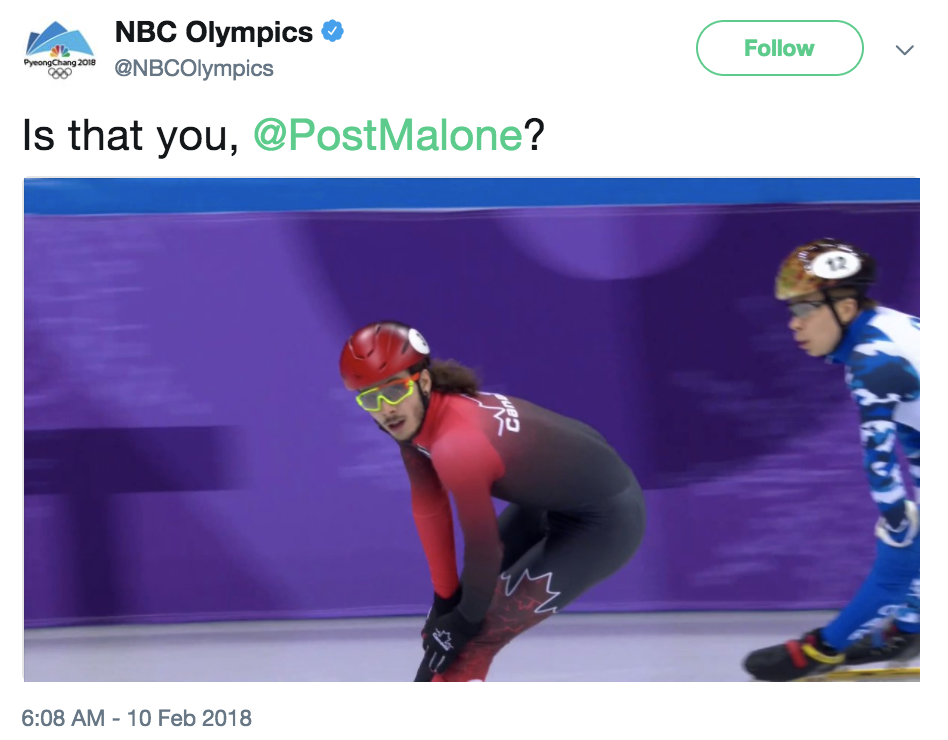 26.
I'm pretty sure figure skater Deniss Vasiljevs of Latvia looks like he's rocking the Puffy Shirt from Seinfeld.
27.
Japanese figure skater Keiji Tanaka has Kylo Ren's look AND attitude down perfectly.
28.
The Star Wars looks continued, as Russian figure skater Vladimir Morozov looked like he belonged in the First Order, just like General Hux.
29.
ALSO, Morozov and his partner Evgenia Tarasova had me buzzing because they look like bumble bees.
30.
German figure skaters Aljona Savchenko and Bruno Massot bopped to the top and the gold medal looking just like Sharpay and Ryan Evans from High School Musical.
31.
And finally, grab your meatballs and reasonably priced furniture, because the Swedish curling team looks like they just got off a shift at IKEA.