Here's the deal: Tiffany Haddish, star of Girls Trip, stopped by Jimmy Kimmel and told the most EPIC story of using a Groupon for a swamp tour in New Orleans while high, and Will & Jada Pinkett Smith crashing the whole ordeal:
At seven minutes and 19 seconds, I guarantee this interview has more plot twists than any movie you'll see in theaters this summer. I'm not even going to TRY and recap what Tiffany has to say, it just wouldn't do it justice. You'll just have to watch it yourself! Having said that, here are a few highlights that had me ROLLING...
On why she decided to smoke before her boat tour with Will and Jada: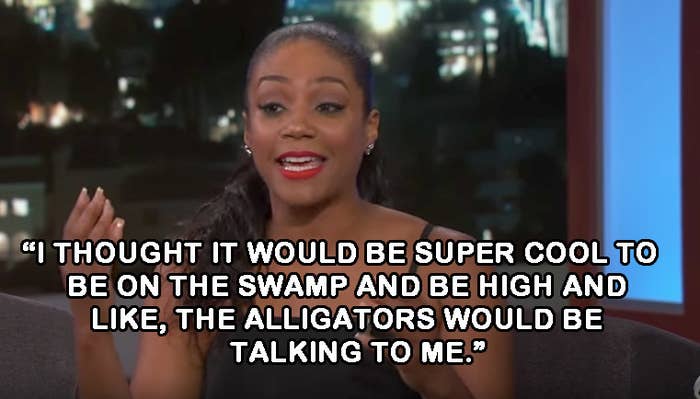 When Will and Jada hopped into Tiffany's rental car and Will was excited to be in a regular car for the first time in years, but Jada didn't feel "safe" because the windows weren't tinted:
When she explained why she was driving super cautious with Will and Jada in the car: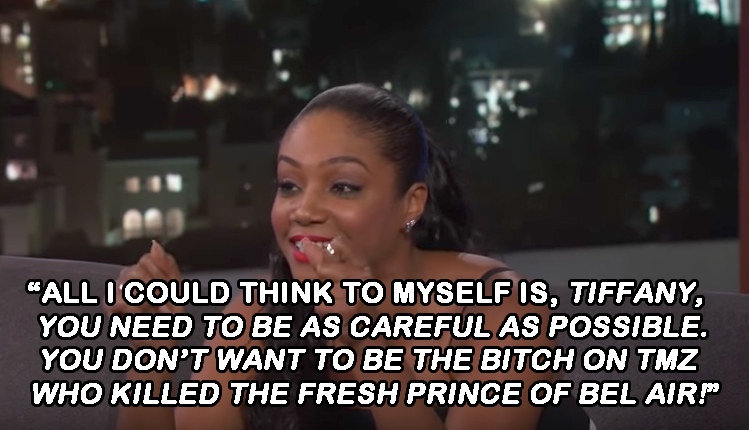 When Jada didn't understand why the boat tour they were going on wasn't private: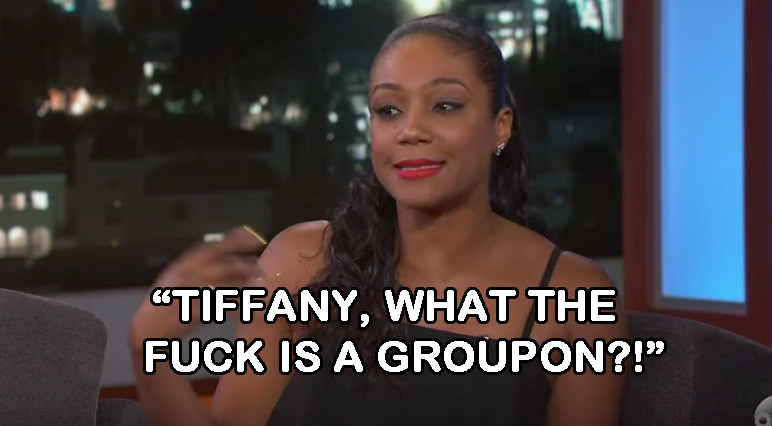 And finally, when Tiffany explained why she got pissed after the entire boat cheered when Will told their fellow passengers that they could MAYBE get pictures with him after the tour: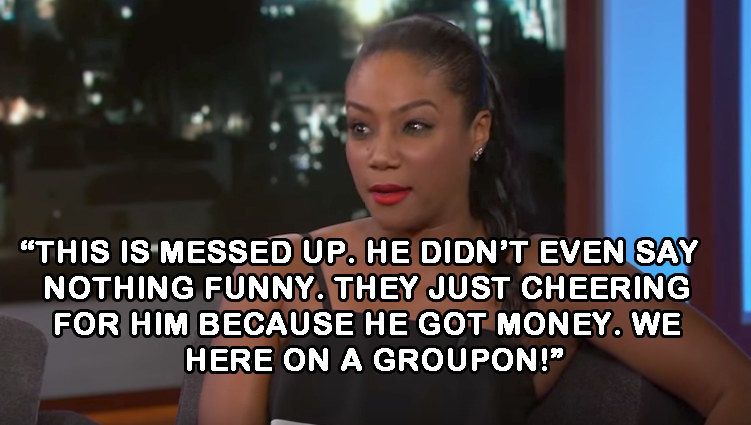 ANYWAY, like I said please watch the ENTIRE interview immediately...you won't regret it!