Everyone loves US gymnast Simone Biles, whether she is straight-up defying the laws of gravity...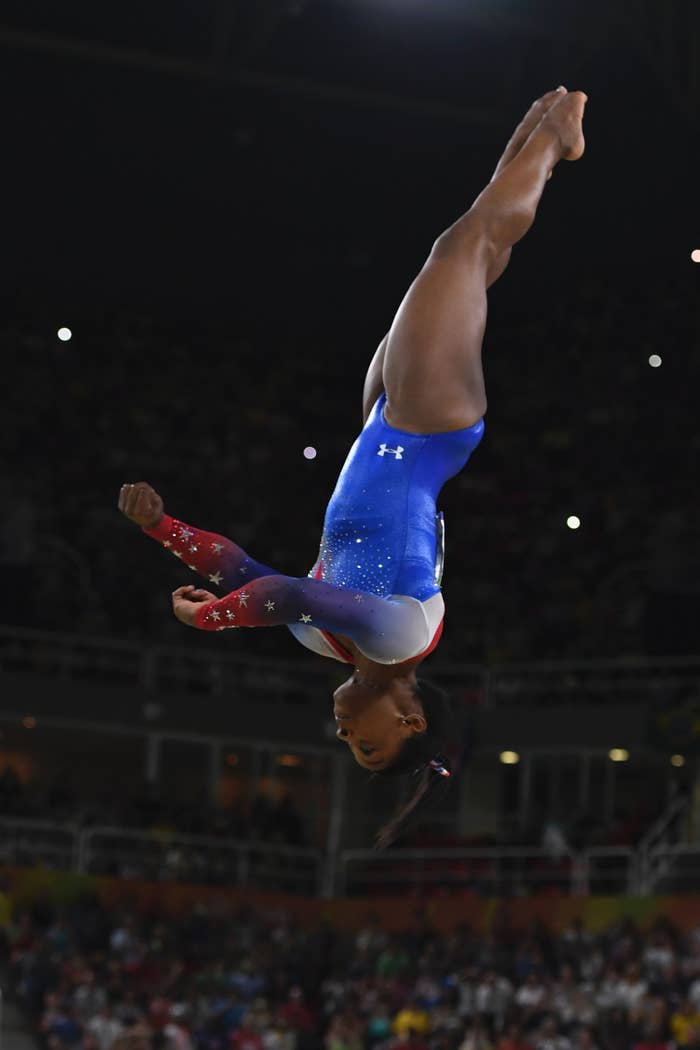 ...or winning Olympic gold medals in the process.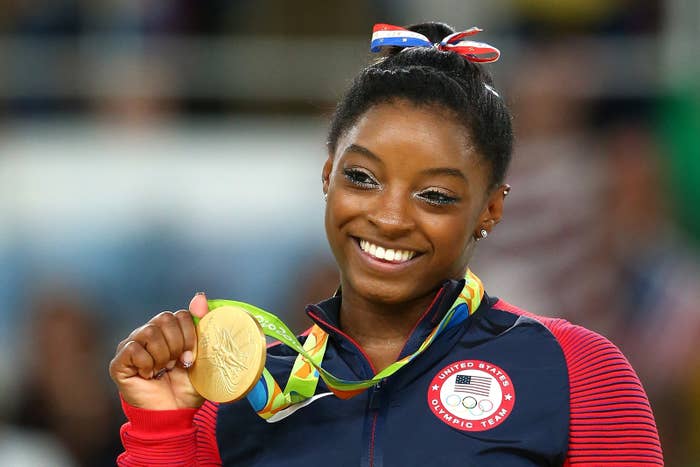 But things didn't always go so ~smoothly~ for Simone. Just two years ago at the world championships in China, something funny happened — a bee attacked her while she was on the podium accepting her medal. You *HAVE* to see the video here:
First she notices there's a bee in her celebratory bouquet...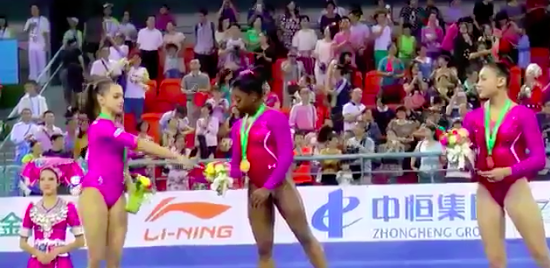 ...then she tries to shake it off...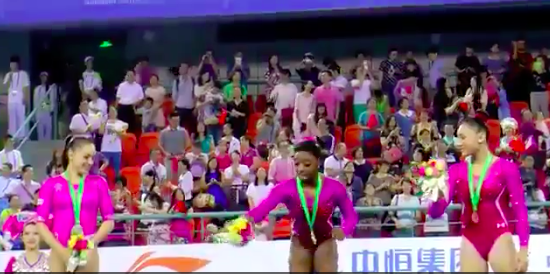 ...running and hiding doesn't work...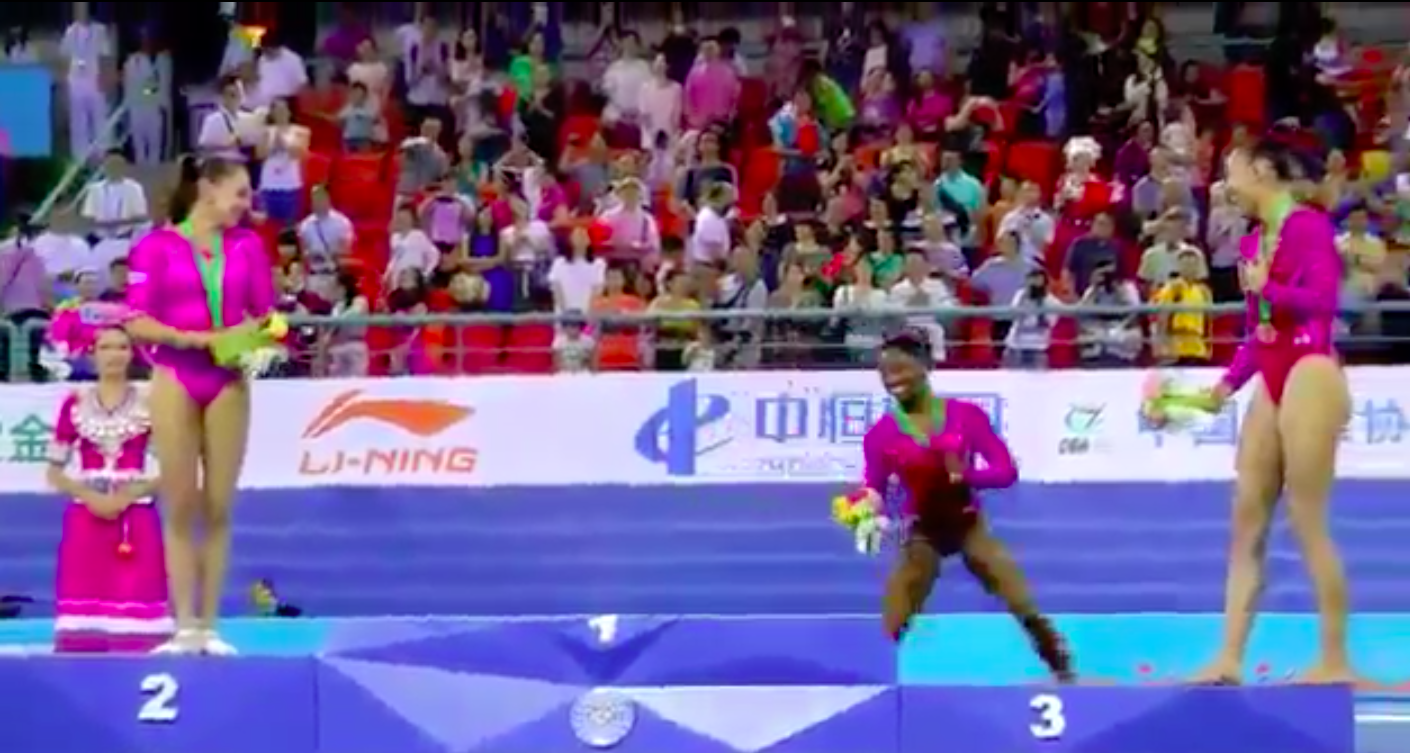 ...until finally she just cuts her losses and drops her bouquet.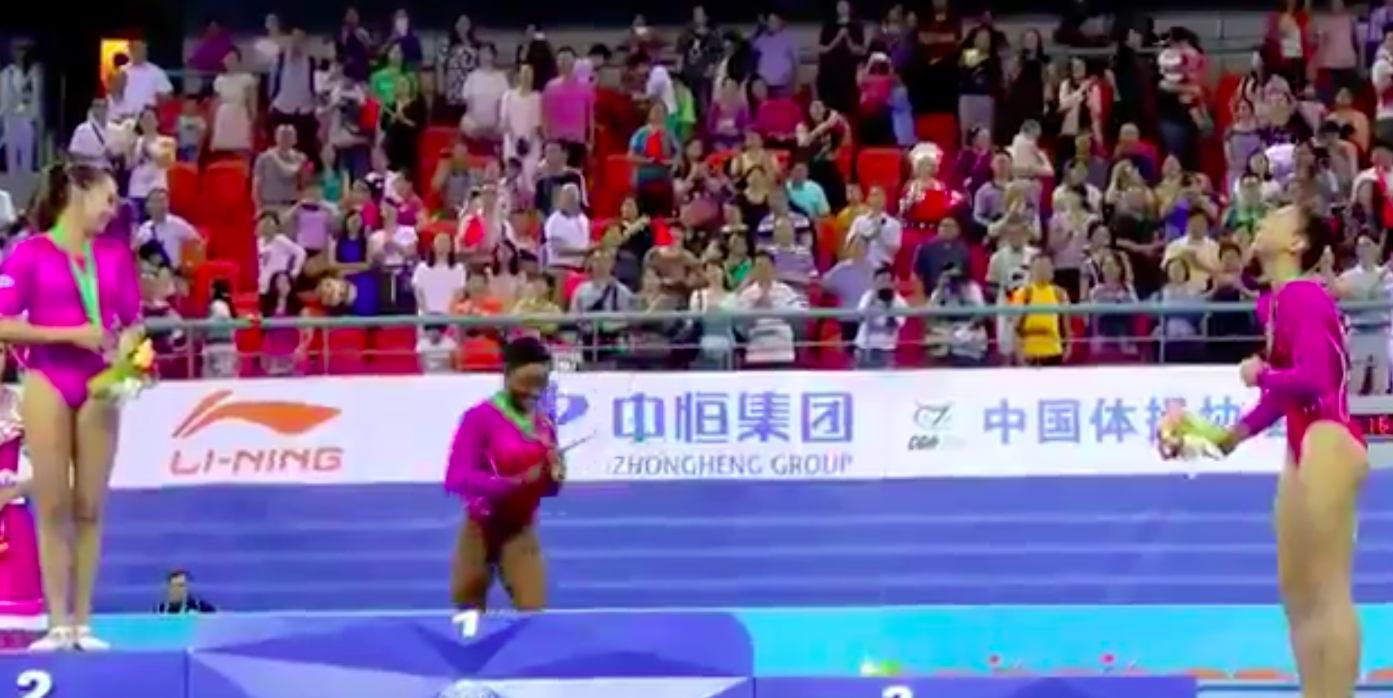 Luckily, Simone didn't let the bee get to her and she got right back up to where she belonged: THE TOP OF THE PODIUM.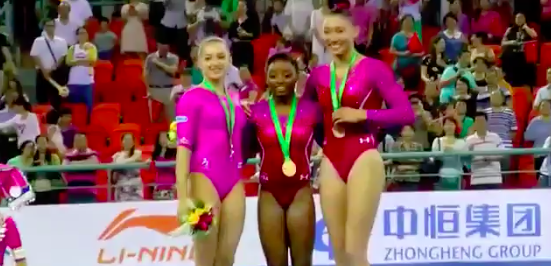 Keep going for gold, Simone — and watch out for those bees!