Unless you've been hiding under a rock the past week, you know that this is 23-time Olympic gold medalist Michael Phelps. At 31 years of age, Phelps is the most dominant male swimmer of all time.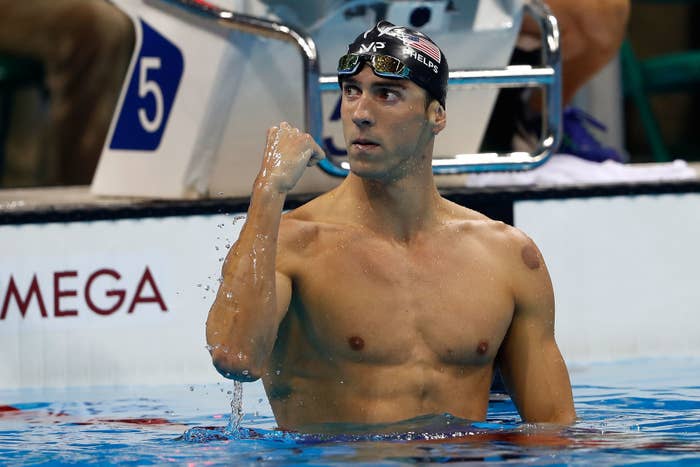 And this is Katie Ledecky. Though she's only 19, Ledecky has smashed several world records, and has captured five Olympic gold medals in the process.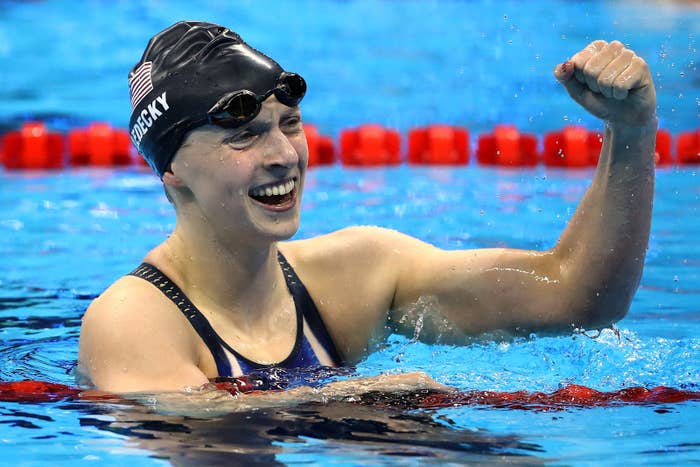 There's no arguing that these two are among the best American athletes alive right now (and TBH the two might also be part mermaid). But what if I told you these two go way back, even before the 2012 London Olympics, which were Ledecky's first and Phelps' fourth?
Just look at this amazing photo of Ledecky getting Phelps' autograph a decade ago when she was a wee nine-year-old swimmer. I'm guessing the photographer didn't know that they were shooting not one but TWO of the greatest American athletes of all time.
It's *SO* good, the two swimmers recreated the photo for Today, but this time with the roles reversed: Phelps is getting Ledecky's autograph. How amazing is that?!
I guess if we've learned anything from this picture, it's to JUST KEEP SWIMMING. Who knows, you might end up at the Olympics!
Watch two-time world balance beam champion Simone Biles compete for gold tonight in primetime at 8:00ET/7:00CT on NBC.
Sign up for BuzzFeed's Rio Roundup newsletter to get the hottest news each day of the games!