Serena Williams Wore A Romper With Fishnets After Being Banned From Wearing A Catsuit
The tennis court is her runway.
Serena Williams: She's the GOAT, both in terms of tennis achievements AND her outfits. Like, in addition to winning a shit-ton of tournaments and routinely crushing the opposition, she's a legit fashion icon.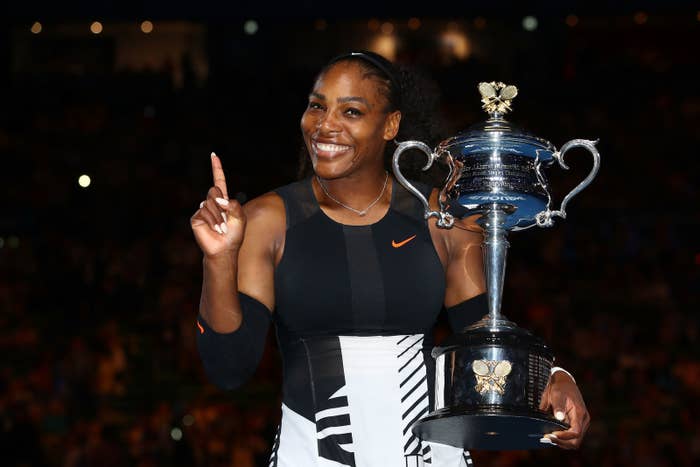 Perhaps her most iconic outfit is the black catsuit she wore to the French Open last year. Unfortunately, some crusty officials were not fans of the look and banned her from wearing the outfit at the tournament ever again.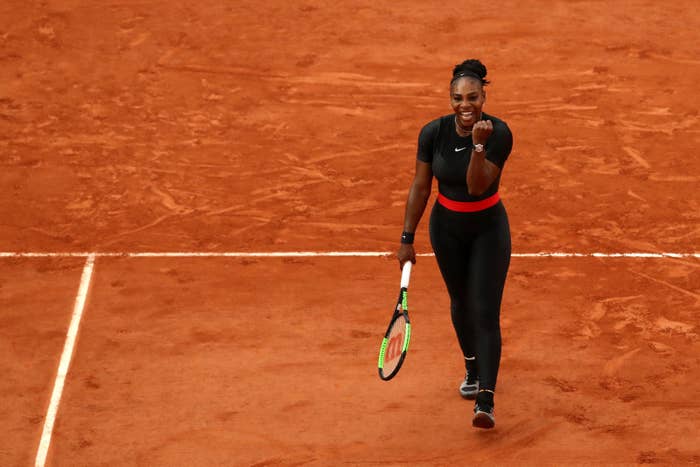 The look, which Serena likened to costumes from Black Panther, also served a functional purpose — helping the athlete with blood clots she suffered from. Many found the tournament's ban to be racist and sexist.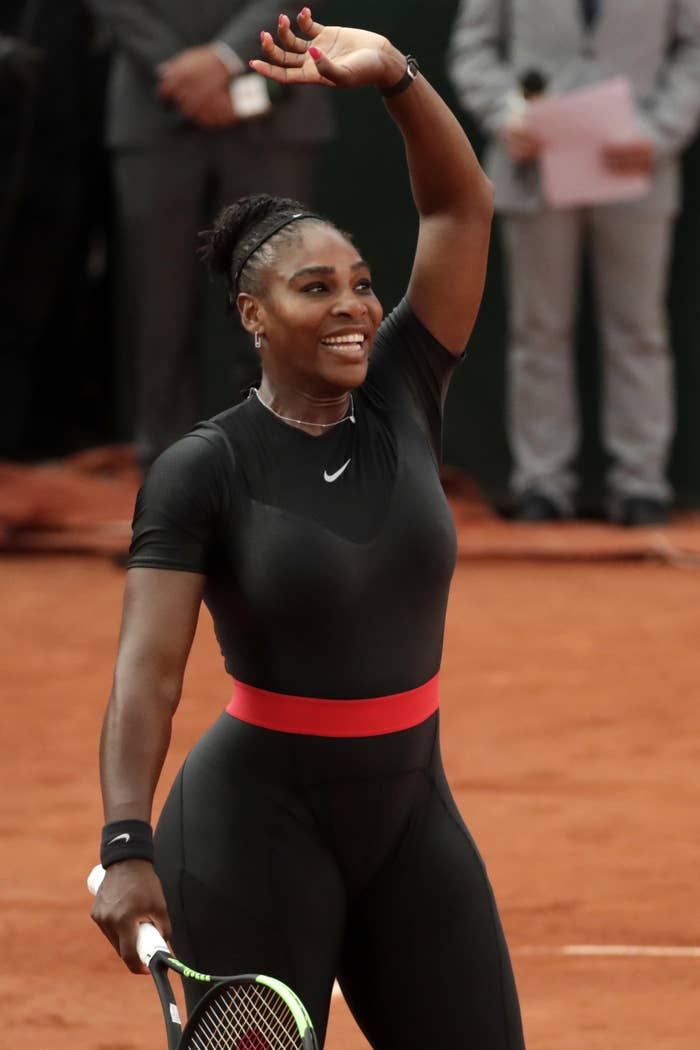 Like the true queen she is, Serena had an AMAZING clapback to the ban. At the U.S. Open later in the summer, she wore a black tulle tutu — and people were HERE for the move..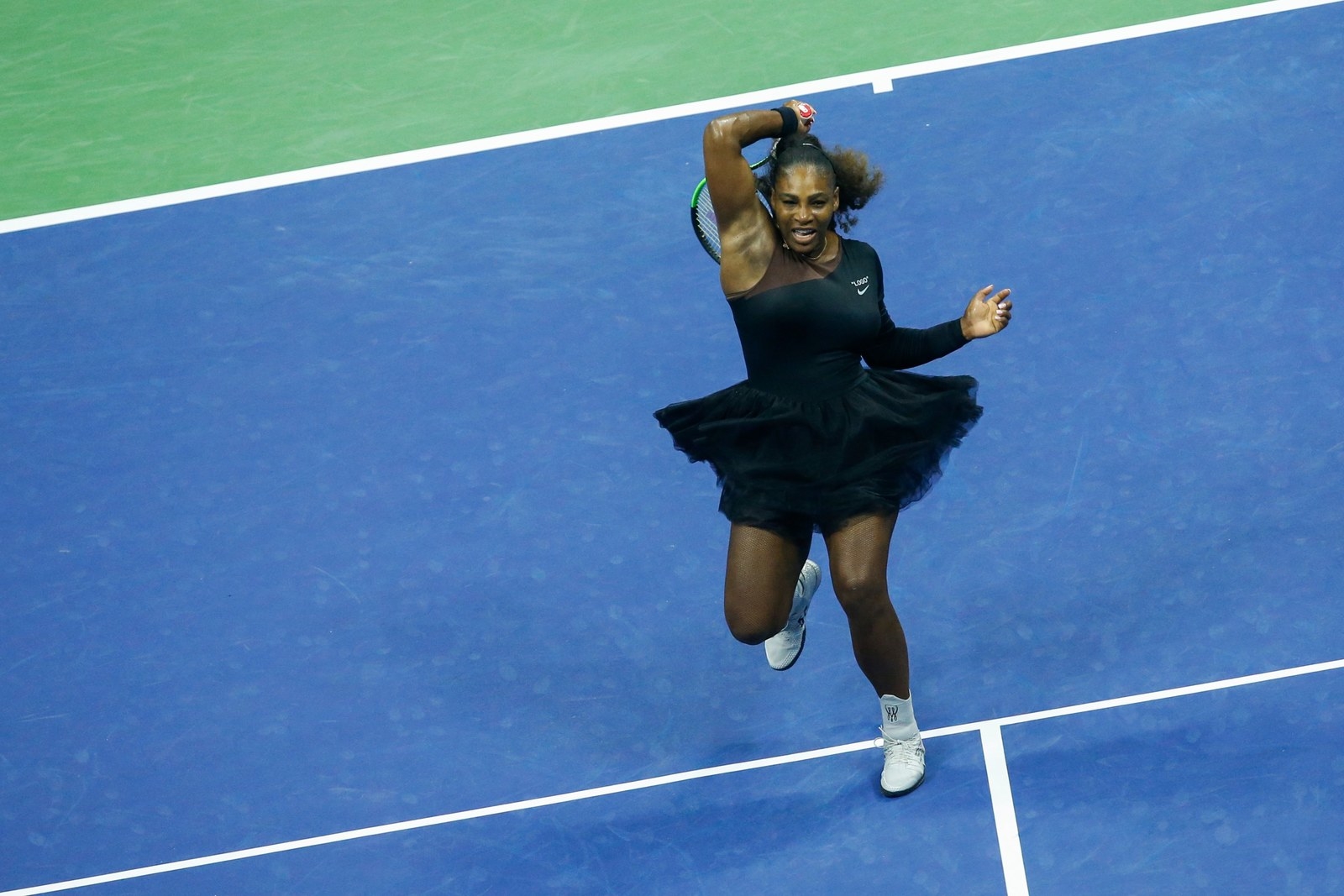 But if you thought she was done playing games with her outfits, you'd be frickin' WRONG. This week Serena began her quest for yet another Grand Slam at the Australian Open. And what did she wear Down Under? A green ROMPER.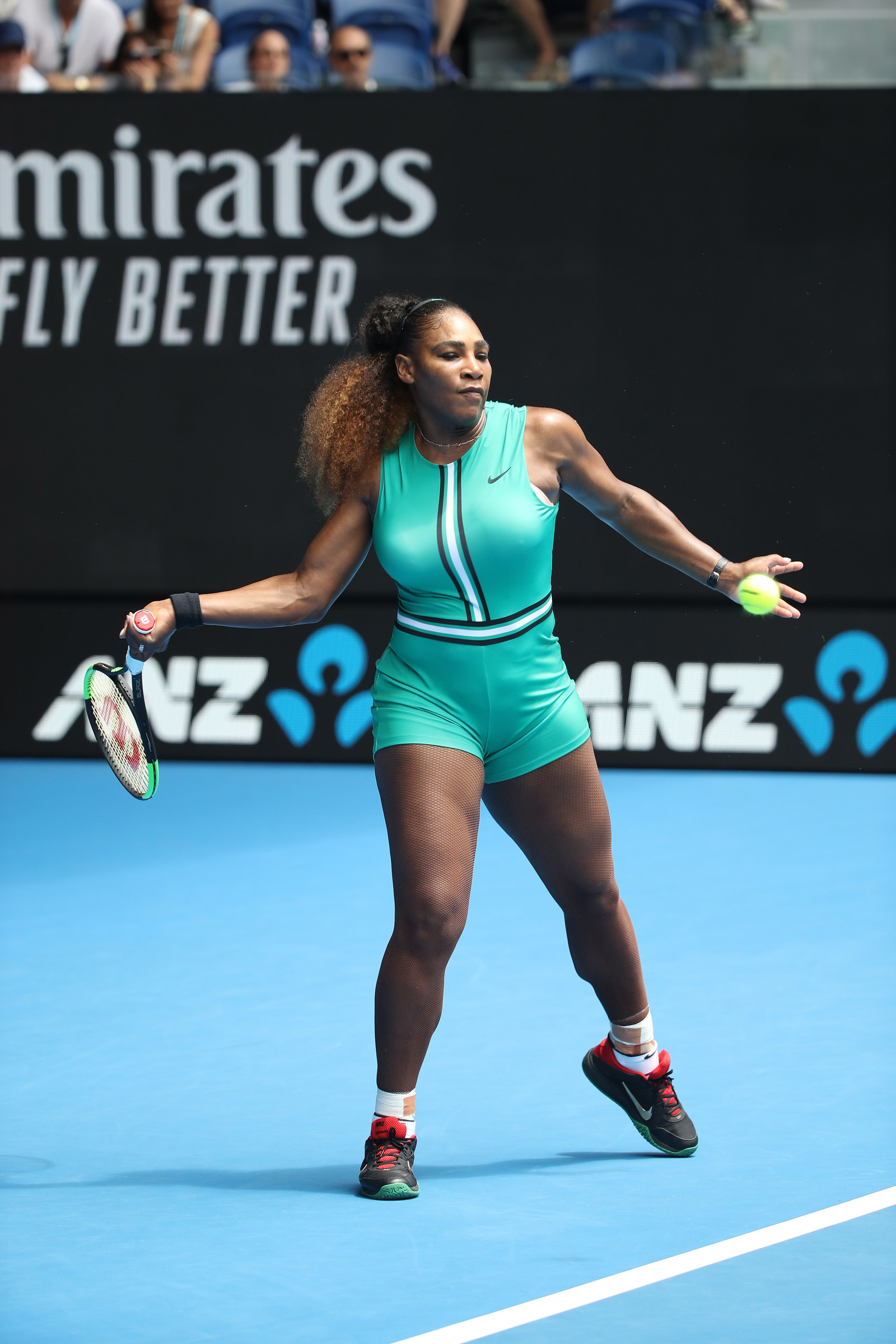 Yeah, she's a winner, baby!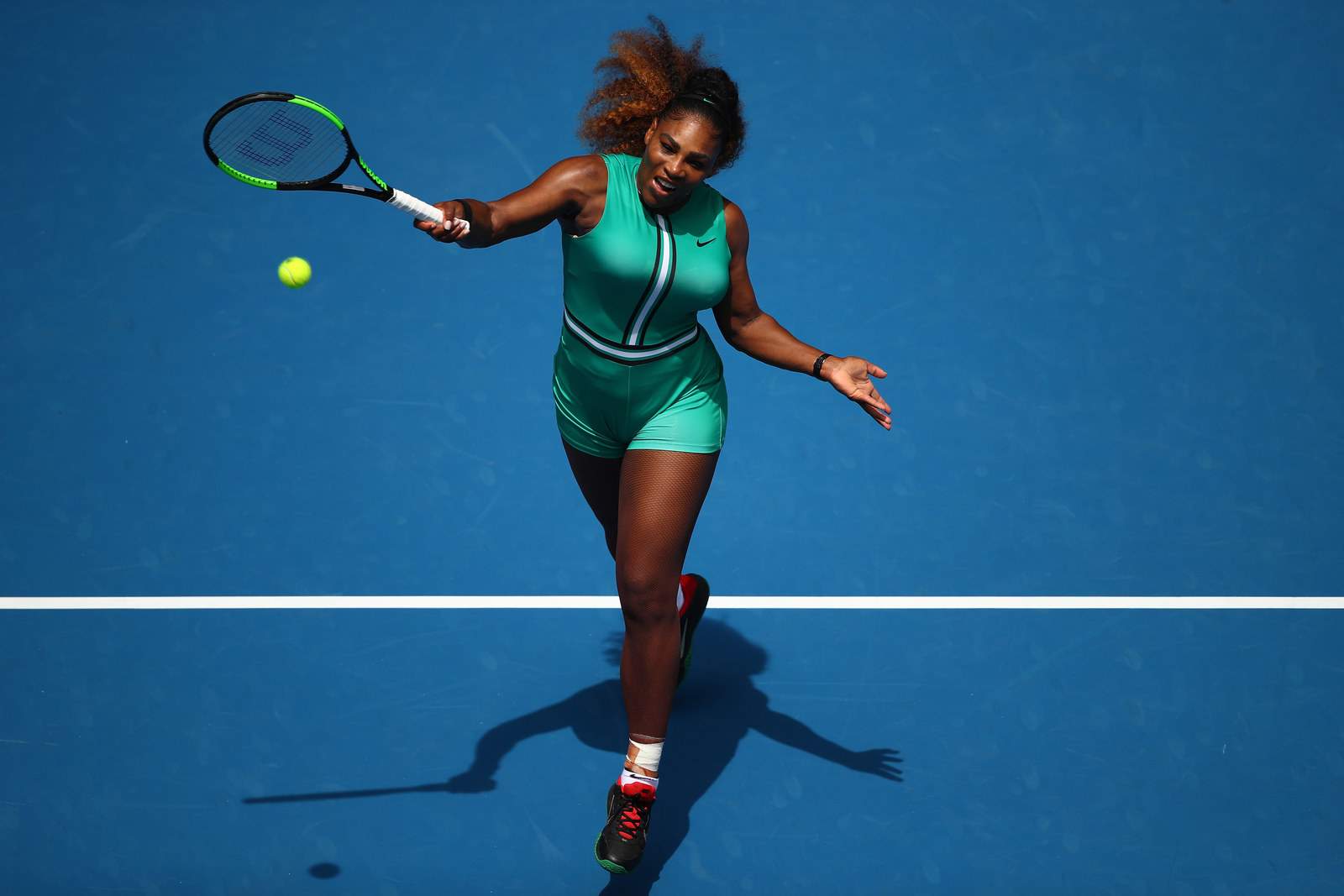 And it gets even better when you look closer. Underneath the romper are frickin' FISHNET stockings. Um, yes PLEASE.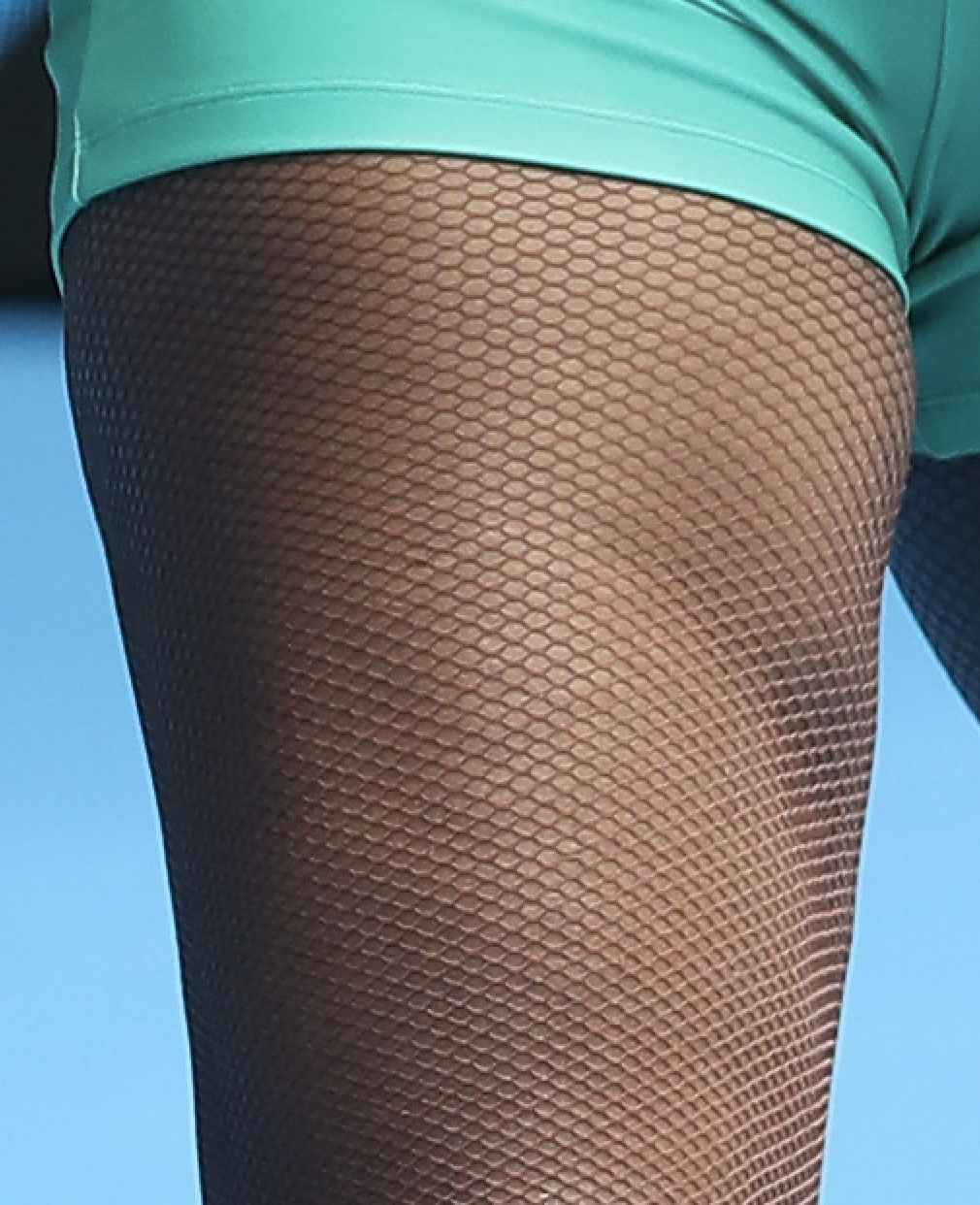 Naturally, people are HERE for Serena's boss move.
And some even likened her to other superheroes.
The catsuit? So 2018.
In 2019, we're all about the fishnet and romper combination.
Oh, and one big fan of Serena's new look? Her hubby, Alexis Ohanian.
Oh, she did it again. I just can't wait to see what she wears later this year at the French Open...