In perhaps the least surprising news ever, US swimmer Ryan Lochte is embroiled in some ~messy drama~ with the Brazilian government after he claimed he and three of his teammates were robbed at gunpoint in Rio over the weekend.
Naturally, people on the internet had a field day with the developing story:
1.
First, there was this truth:
2.
And then this "exclusive footage" of the swimmer fleeing South America:
3.
Here's what people thought Lochte pictured Rio to be before he visited:
4.
And the fact he's basically a stereotype of himself at this point:
5.
Which leads us to this:
6.
Maybe Lochte is a criminal mastermind:
7.
Crazier things have happened:
8.
People are already calling for TV adaptations:
9.
Or maybe a movie:
10.
Actually, this SOUNDS like a movie we know:
11.
Others questioned why he would not be telling the truth:
12.
Some called for government intervention:
13.
People were just living for the ~drama~:
14.
Important questions were asked:
15.
So someone had this genius idea:
16.
And naturally, our favorite late gorilla from the Cincinnati Zoo had to get involved:
Alright, let's wrap this thing up in the only way we really could: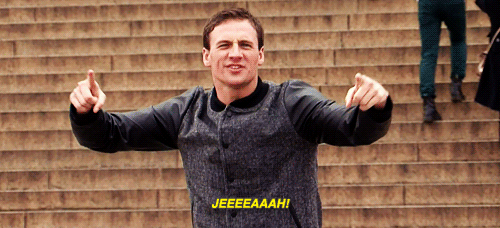 Looks like there are no comments yet.
Be the first to comment!