ICYMI, Rihanna has a new man. And when I say man, I mean a MAN. (I know this is annoying but photo rights suck and I don't want to get sued so if you want to see the pics just click here. SORRY.)
Like, you GO girl!
Even though the Navy is STILL trying to figure out his identity.
However, it seems like there might be more to this story than meets the eye. As Twitter user @drugproblem points out, it LOOKS like Rihanna's man *MIGHT* be Naomi Campbell's ex — or at least someone the legendary model has cozied up to in the past. AGAIN, SO I DON'T GET SUED, you can see pics of them BOTH with the mystery man here.
As you may or may not know, Rihanna and Naomi used to be friends — emphasis on the past tense. They've been in and out of each other's orbit for years...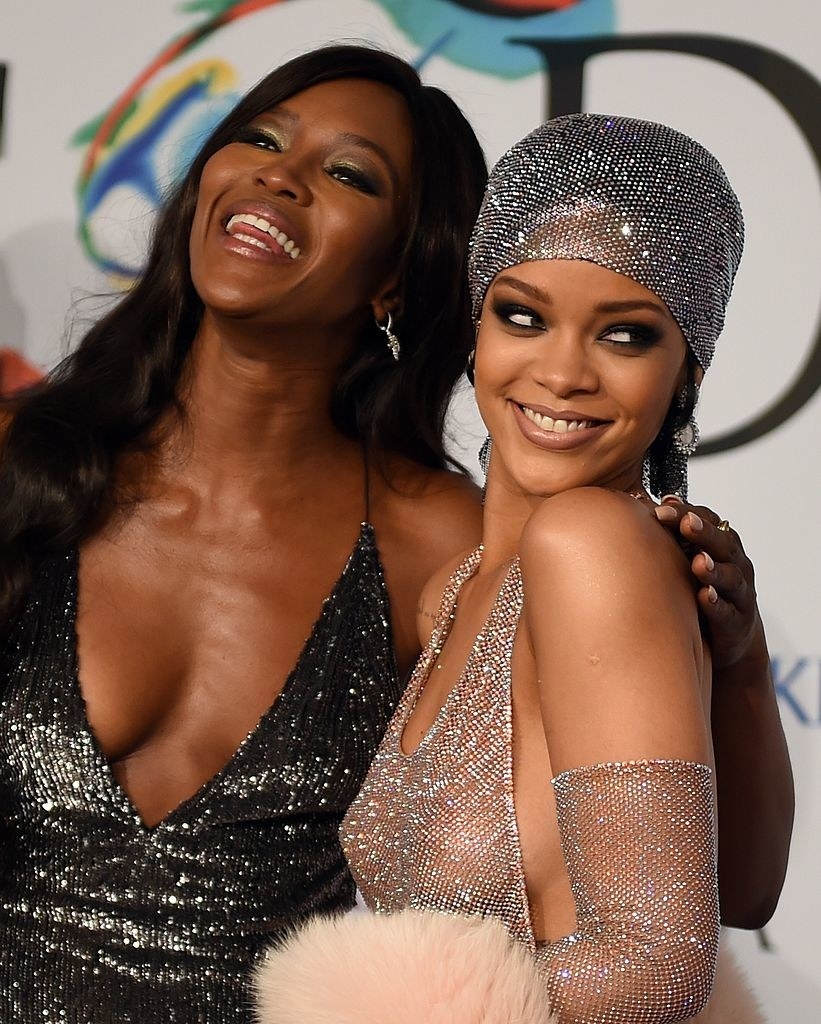 ...and even appeared in a Balmain spread for W magazine together.
Plus, RiRi TOTALLY fangirled when Naomi appeared in Vogue Italia in some of her Fenty Puma gear:
Like, the singer GEEKED out!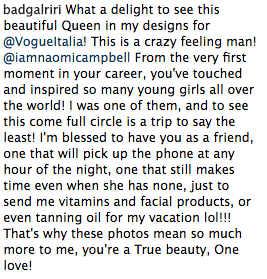 But there appeared to be trouble in paradise earlier this year. They unfollowed each other on social media (the surest sign of a celeb feud in 2017), and Naomi gave a super-shady interview regarding their relationship to Andy Cohen in March, although she said there's no "beef" between the two stars.
And in a since-deleted video from this year's Met Gala, it looked like Rihanna flat-out ignored Naomi when they crossed paths on the red carpet.
Which brings us to today's news that Rihanna might have a new man. Stans were SHOOK by the news:

Like, this is some JUICY intel:
And they want to know if this man is worth the potential beef:
So, is this mystery dude the reason that there might be drama between Naomi and Rih? Only time will tell!