Today is the Emmys, which means another opportunity to judge rich, successful people's designer outfits from behind a computer screen while I wipe off Clif Bar crumbs from my $20 shirt I got on sale from Zara.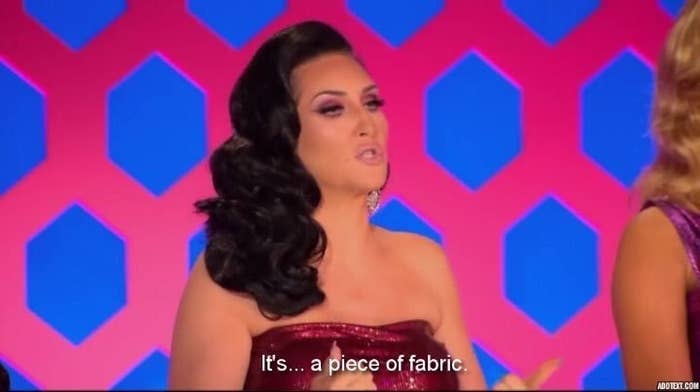 I was particularly excited to see what the Queer Eye guys were going to wear, because they ALWAYS excite. I knew there would be no straightforward black-and-white tuxes for the Fab Five.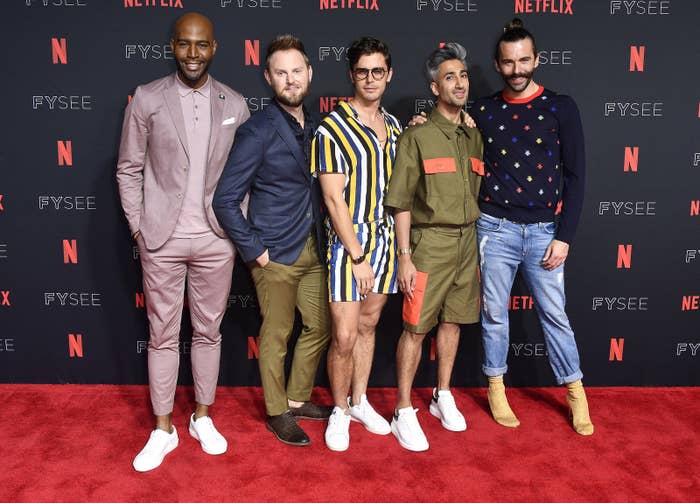 But boy, my gay ass was NOT ready for the fabulosity that the 46th president of the United States (Jonathan Van Ness) and his four fellow castmates unleashed on the Emmys red carpet. Trust me, you ain't ready for this jelly!
Ladies and gays, may I present to you the Fab Five's Emmy LEWKS, or as I like to refer to them, MY GAY AVENGERS.
Mandy Moore geeking out about meeting them is all of us. I don't know if my poor gay heart can handle so much fierceness in one photo. Let's take a closer look at all the outfits, shall we.
Tan is looking like the world's most fashionable carnival barker (and I mean that in the best way possible). He's giving us perfect plaid realness, and his hair is soaring to AMAZING new heights. YES, PLEASE.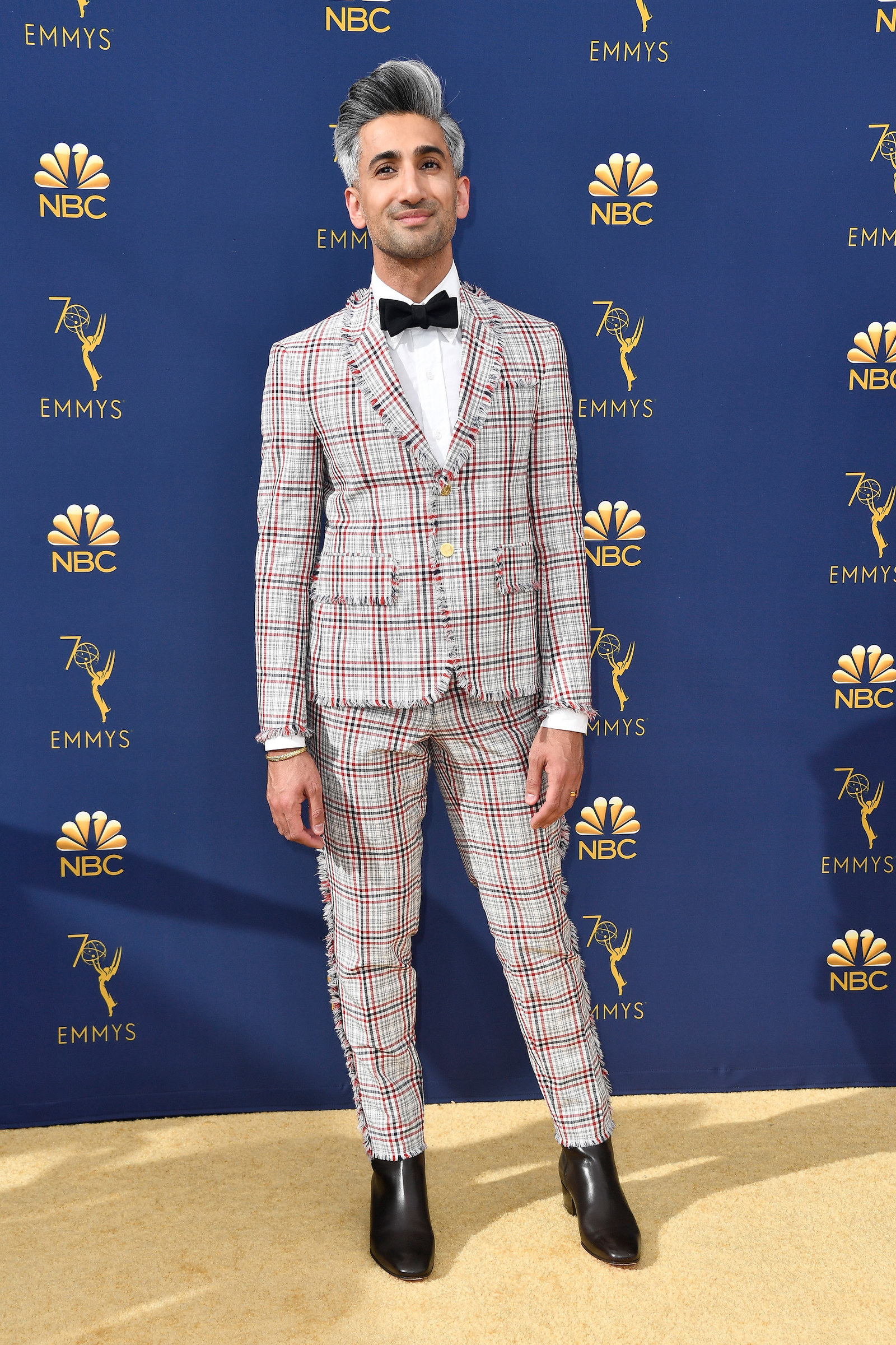 Jonathan's look is a SERVE. I can't decide what I love the most — the cute-as-hell purple purse, the white power suit, or the sheer scarf/turtleneck that's giving us all the sexy titty and chest hair we could possibly want. Can anyone say business woman's special?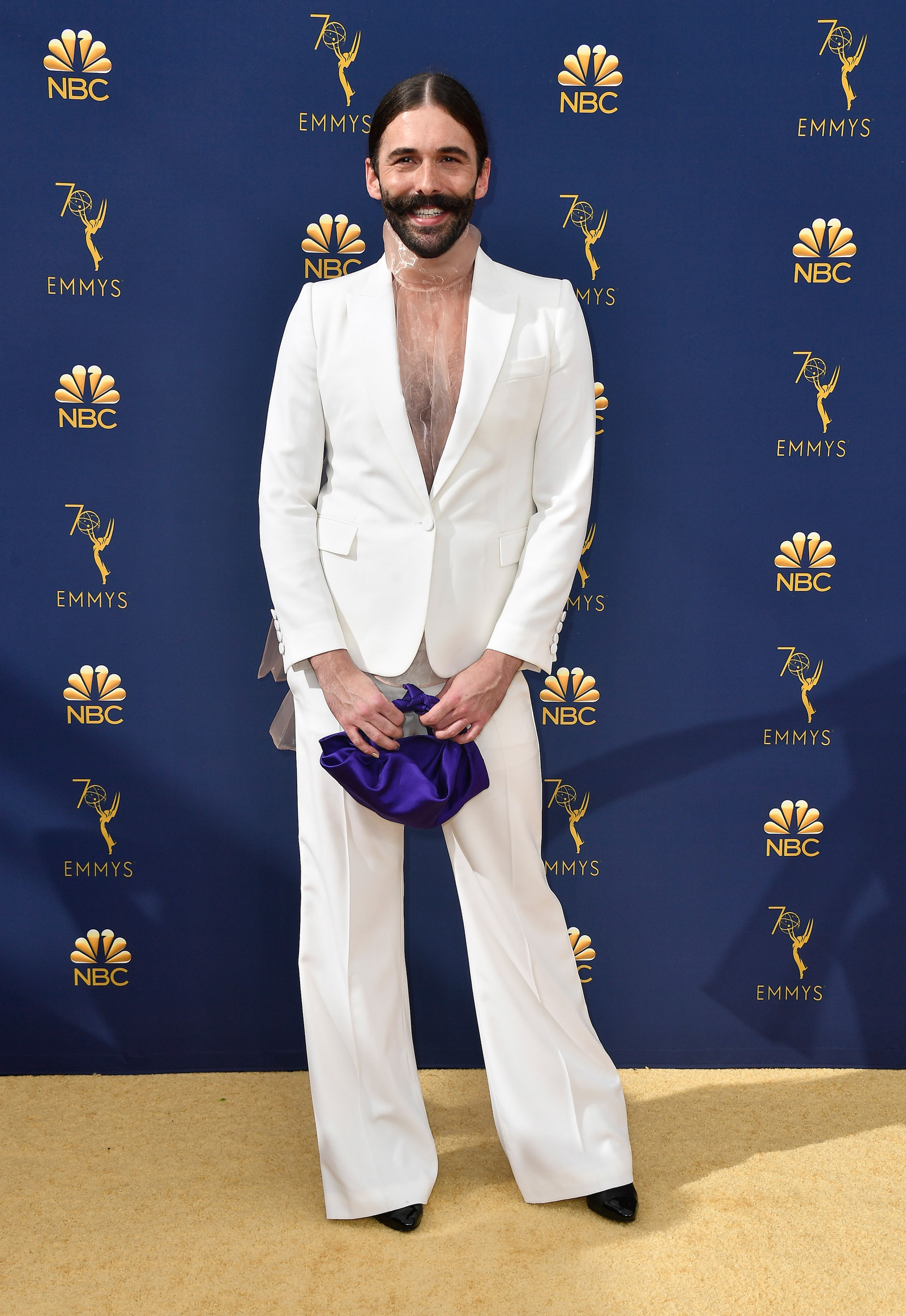 Antoni proved to us all that it's avocaDO and not avocaDON'T with this chic as hell tux look. But my favorite part is probably the metallic boots, which looks like he stole from the Terminator's closet. If looks can kill, order my coffin right away, I'm ready to go. Cause of death? ANTONI.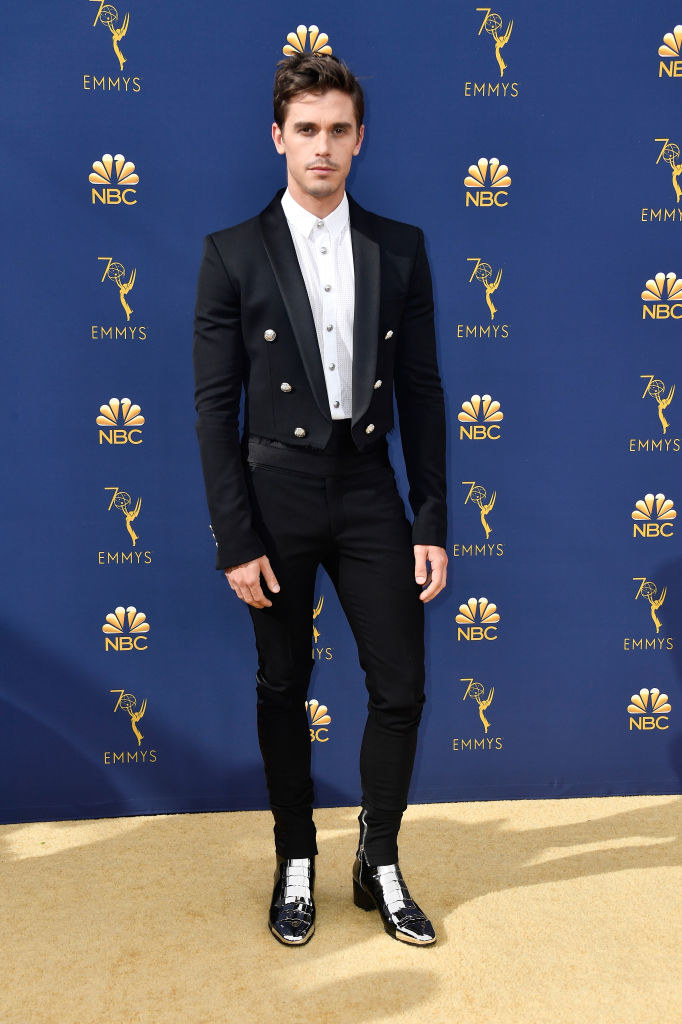 Don't get yourself confused — while Bobby went the most straightforward out of all the guys with his tux, this outfit is 10s, 10s, 10s across the board. He probably was too busy like, actually building a home from scratch to pick out a totally bonkers outfit and TBH, I'm here for it. The teal looks AMAZING on him and I'm going to have to borrow the outfit sometime in the near future.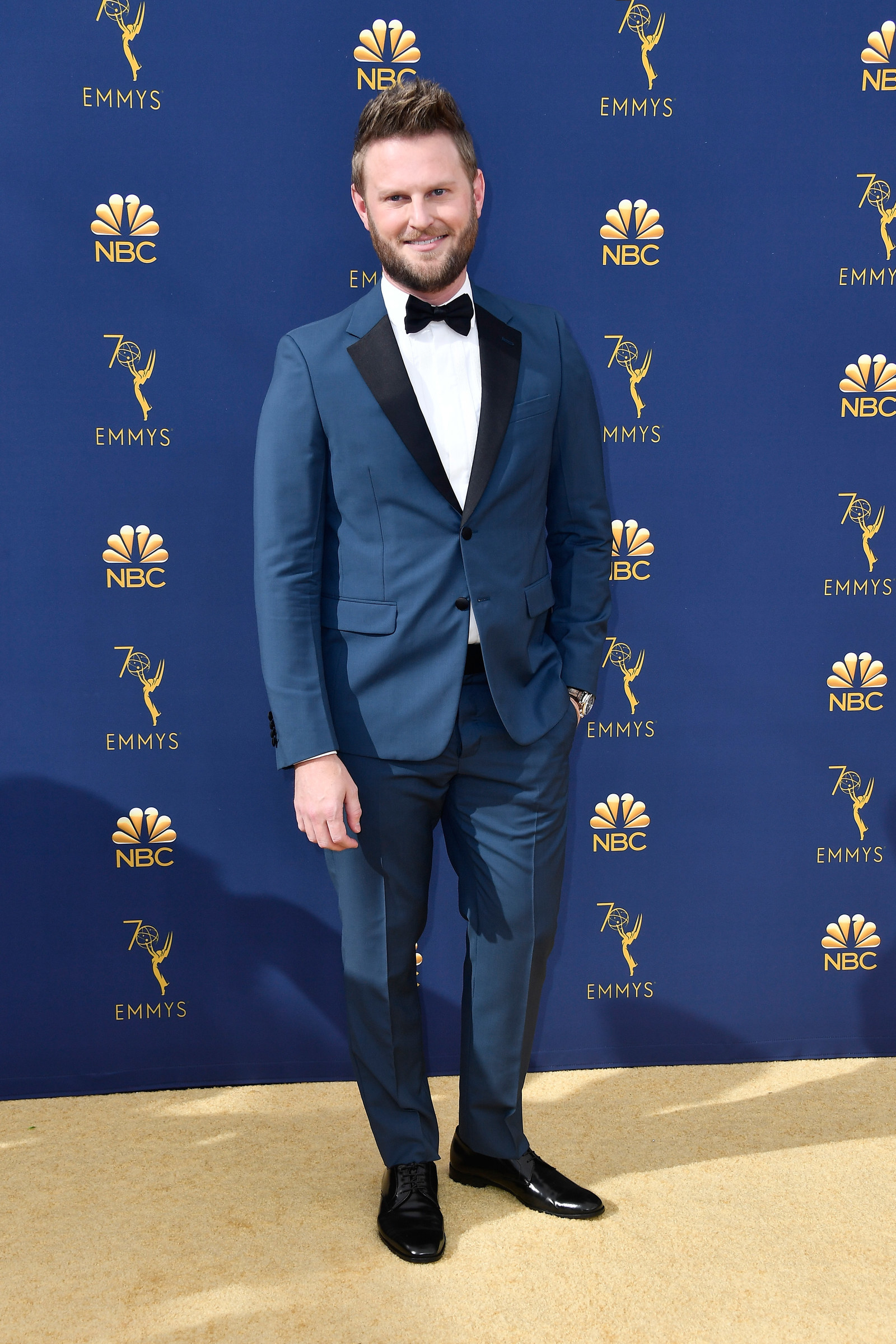 And finally we've got Karamo, who might be the ONLY man in the world who can consistently pull off capes. He looks like he's about to step onto the Quidditch pitch and win the House Cup for Gryffindor, and I'm HERE for it. Category is Hogwarts Henny Eleganza Extravaganza, and Karamo is KILLING it.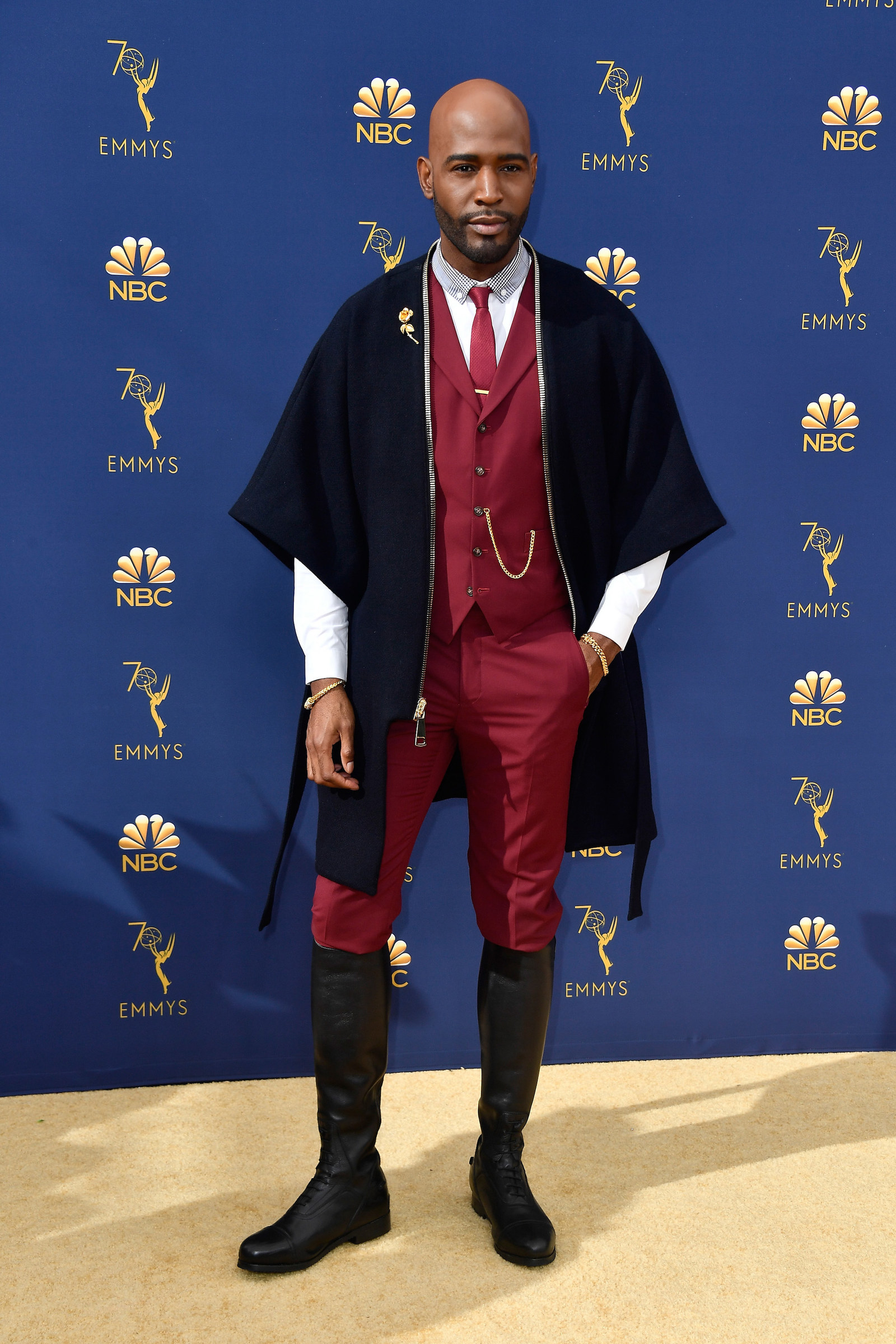 OK, I'm going to bless you all with the Fab Five one more time because we all need a little more magic in our lives!