Just over 17 years ago, on August 3, 2001, one of the most important movies of all time was released: The Princess Diaries.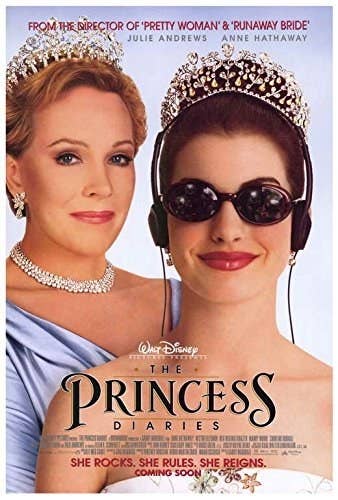 TBH I'm STILL shook at Mia's transformation. Anyway, here's what the stars of the movie looked like then, and today!
Anne Hathaway as Mia Thermopolis
Julie Andrews as Queen Clarisse Renaldi
Heather Matarazzo as Lilly Moscovitz
Héctor Elizondo as Joseph
Mandy Moore as Lana Thomas
Robert Schwartzman as Michael Moscovitz
Erik Von Detten as Josh Bryant
Caroline Goodall as Helen Thermopolis
Larry Miller as Paolo Puttanesca
Sandra Oh as Vice Principal Geraldine Gupta
OK, all this Princess Diaries talk is making me nostalgic. Can we get a sequel already?!