Working at BuzzFeed means no two days are ever the same. One day you might be trying to figure out if Katy Perry is actually JonBenét Ramsey, and another day you might be trying to figure out which Disney prince is gayest — two very real things that have happened to me.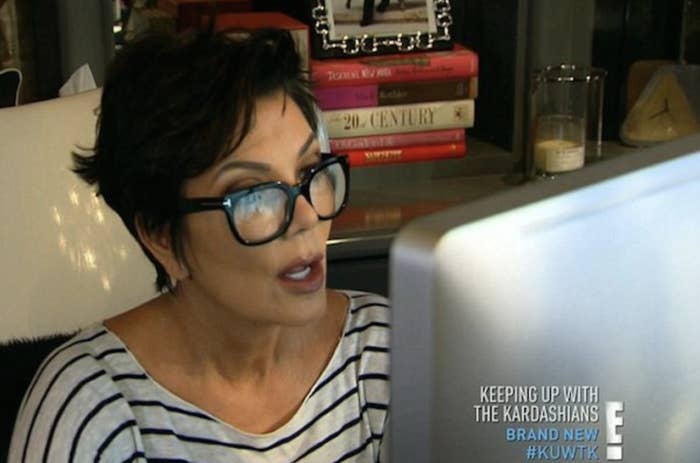 But even all that experience was not enough to prepare me for what Monday had in store. I promise the next sentence is not a result of me drinking too much and then filling out some Mad Libs. Over the weekend a video of a young boy yodeling in an aisle at a Walmart went crazy viral and people on the internet (rightfully) were crazy obsessed.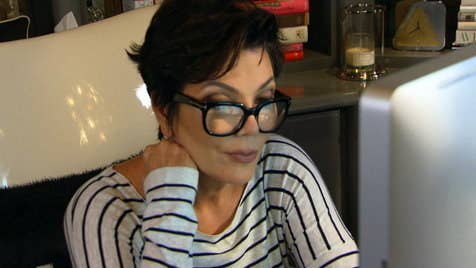 FYI, this is apparently not his debut Walmart yodeling performance (although I cannot say I'm surprised — his stage presence is that of a seasoned veteran).
Because this is the internet and none of us can be chill about ANYTHING, people were instantly OBSESSED with Mason and his everyday low-priced yodeling.
Multiple remixes were made.
Seriously, this one slaps.
Movies were cast.
Like, Meryl better clear some space for yet ANOTHER Oscar.
People went from "Why am I watching a yodeling kid in Walmart?" to singing "DAAAAaaaaaaDDY!" real damn quick.
We were...obsessed.
10/10, can relate.
Other artists were put on watch.
And rightfully so.
Suddenly...country music is almost TOO relevant.
Memes were made.
TBH, this is the only way I'd ever go to C*achella.
And finally, important truths were shared.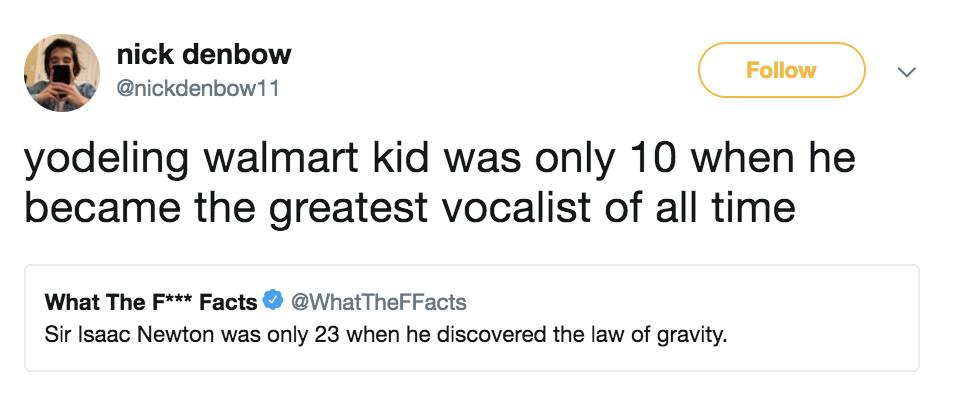 Mason...DROP THE ALBUM NOW, KIDDO!