2.
2014 was truly a #blessed one for the members of #TeamThirst, because the slab of grade-A beef that is Nick Jonas decided the less clothes, the better.
3.
You probably remember falling out of your chair or fainting when you first saw his ICONIC photo shoot for Flaunt.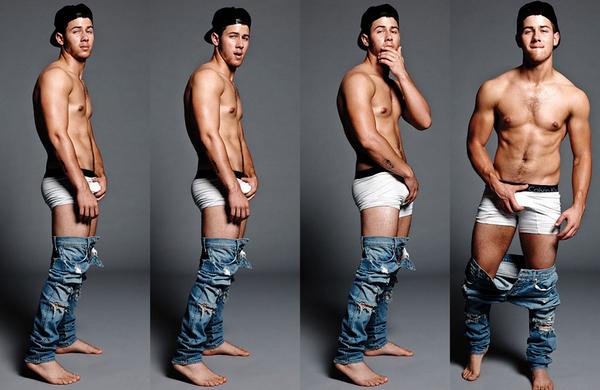 4.
Whoever got Nick to take his pants off for this photo shoot deserves a Nobel Prize. All of the Nobel Prizes, in fact. 5.
Luckily, the backyard looks just as good as the front lawn, if you know what I mean.
6.
Even when Nick HAD clothing on for the shoot, a lot was going on. Like, a lot. A LOT.
7.
What. Is. Life. In. 2014.
8.
But one ovary-bursting photo shoot wasn't enough for Nick. He had to make us more parched than a fish in the Sahara.
9.
So he did another shoot for Details. I'll stop talking for a moment. Make sure your boss/parents aren't right behind you. Soak it in.
10.
*unfffffffffffffff*
11.
Don't those arms make you want him to do push-ups on your face? There, I said it. I am speaking for us ALL.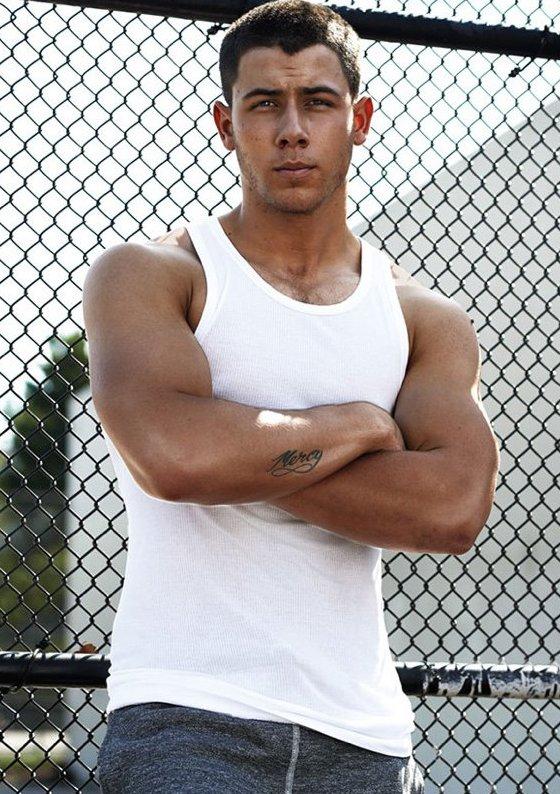 12.
But Nick wasn't going to let up. As our mouths got dryer than the Mojave in the summer, Nick starred in the TV show Kingdom. 13.
He posted this pic of himself getting in shape. How much would you pay to be able to lick the sweat off his arms? $10,000? $100,000?
14.
HIT US WITH YOUR BEST SHOT NICK. We can TAKE it. 15.
Naturally, he spent most of his time shirtless on the show. President Obama should give him a special award for extraordinary services to the nation. 16.
Just... just pretend that's you with Nick. *mind explodes, internet burns down, society ceases to exist, the apocalypse is nigh*

17.
"Let's have a show where Nick Jonas spends most of his time naked and/or shirtless." WHAT A TIME TO BE ALIVE. 18.
Like the true charitable angel he is, Nick decided to also participate in the ALS Ice Bucket Challenge in 2014. Thank you for giving back, Nick.
19.
Even when he DID put on an outfit Nick wasn't afraid to direct attention to where attention was due. AKA, his bulge. 20.
He basically has a Ph.D. in bulge by now, and for that, we are eternally grateful.
21.
That being said, he looks pretty killer in a suit. Like, look at that clean up.
22.
Only he could pull this crazy look off. We need this Nick in the streets, and the Flaunt Nick in the sheets. 23.
And can we talk about his signature gaze? Yeah, this one. The gaze that could basically impregnate you. 24.
He also pulled off the ~casual~ look pretty well, probably because it looks like his arms could crush you like an anaconda. 25.
And there was that time he stripped at a gay bar in New York...
26.
...actually, really just any time he took his shirt off. Which, thankfully, was often.

27.
Basically, Nick made us 110% thirsty in 2014.
BRING ON 2015. Looks like there are no comments yet.
Be the first to comment!