I don't know why anyone in their right mind would do this, but here we go: YouTubers The Slow Mo Guys just shared a video of Dan (one of the members) diving onto a trampoline lined with a THOUSAND mousetraps in slow motion (duh) and it'll have you like this: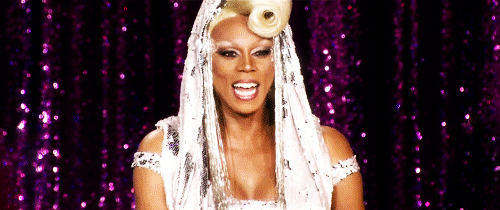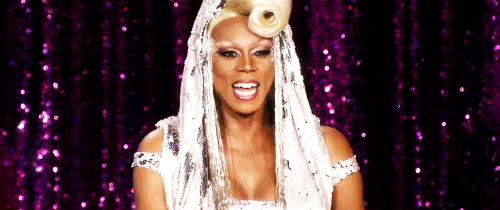 Dan dives in, and we're left screaming at the computer screen: "What are you DOING?!"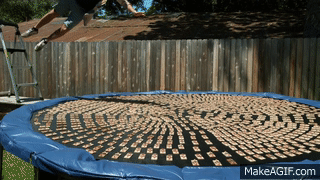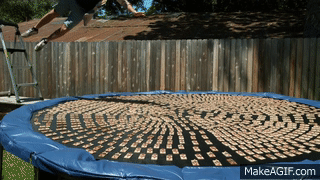 Like, OMG, how much does this hurt?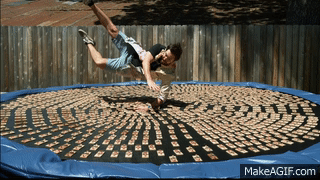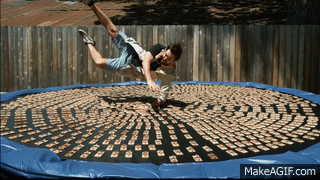 *Feels pain vicariously.*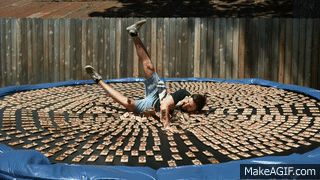 Best of all is watching the mousetraps go off together in slow motion. It's oddly...therapeutic?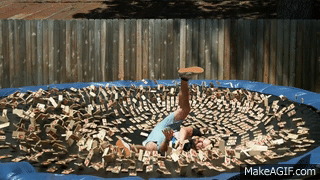 For what it's worth, Dan escapes relatively unscathed...but I'm digging the mouse-trap-as-a-hair-accessory look, TBH.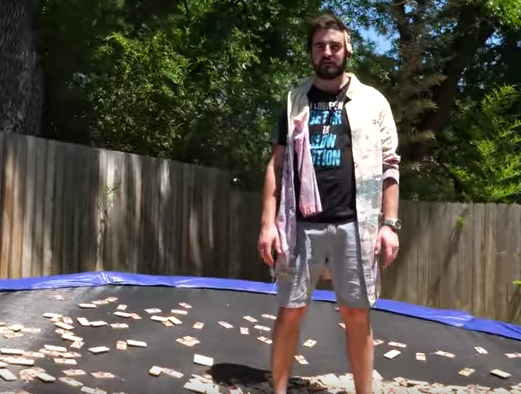 At the end of the day though, I'm not sure whether I'm impressed...or questioning why you would attempt something this painful in the first place?!