We're so used to Michael Phelps basically sneezing out gold medals that most of us probably expected his 4x200m free relay race Tuesday night to be a walk in the park. BUT HOW WRONG WE WERE!!!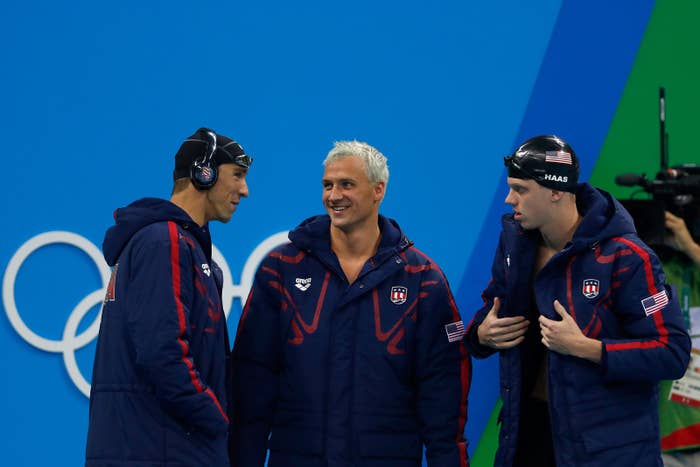 Just as Phelps was getting ready to hop up on the block and swim the last leg of the race for Team USA, he put on his swim cap and tempted fate...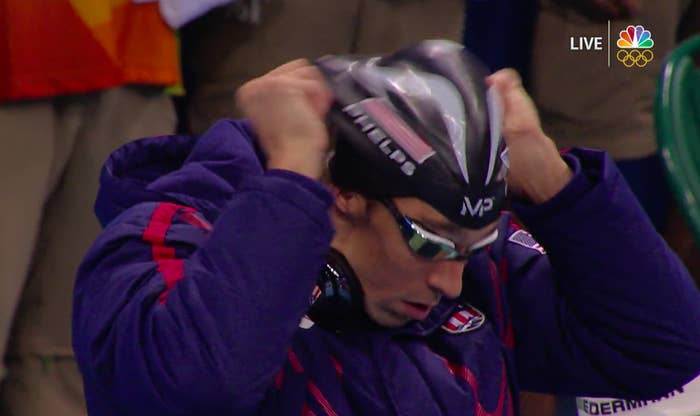 ...and fate struck the hell back, because his cap SNAPPED AND BROKE. Next to having your goggles leak, your cap breaking before a race is one of the most nerve-wracking things that can happen to a swimmer.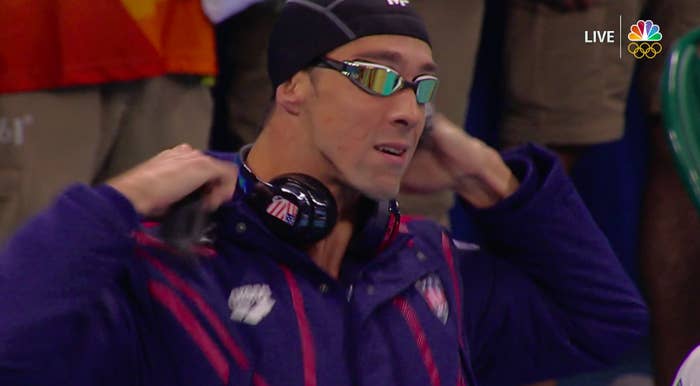 Look at his face. You can tell he's screaming "OH SHIT OH SHIT" in his head, because not only does he need to find a new cap, but he needs to do it FAST or lose out on gold. LITERALLY THE MOST TERRIFYING WARDROBE MALFUNCTION EVER.
Luckily, Phelps' teammate Conor Dwyer acted quickly on his feet and lent his buddy his cap for the race. Now THAT is #SquadGoals if you ask me. TAYLOR SWIFT EAT YOUR HEART OUT.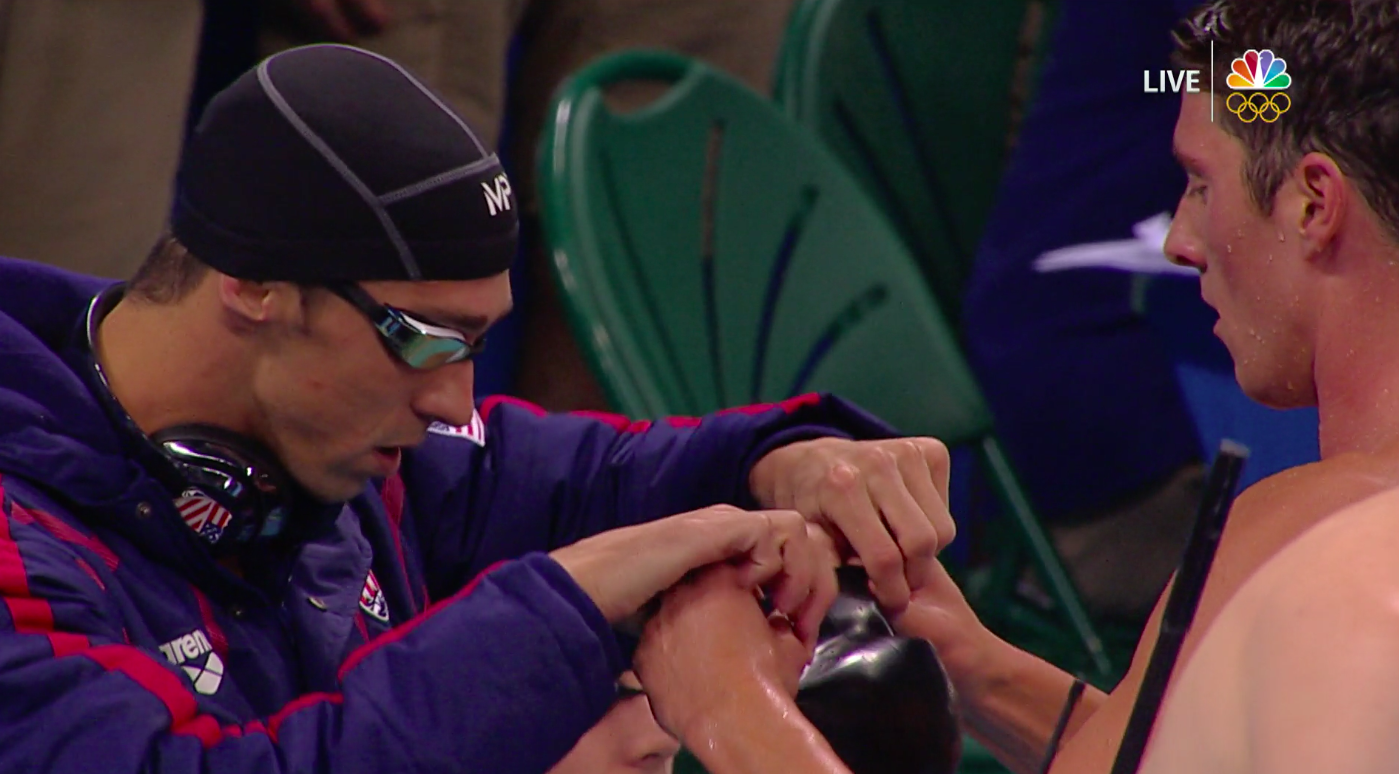 Phelps had to wear the cap inside-out because it said Dwyer's name on it (OR it might have been a backup cap Dwyer had in his pocket, IDKIDK I'm not going all Spotlight on this piece). I'd say the color black suits him, no?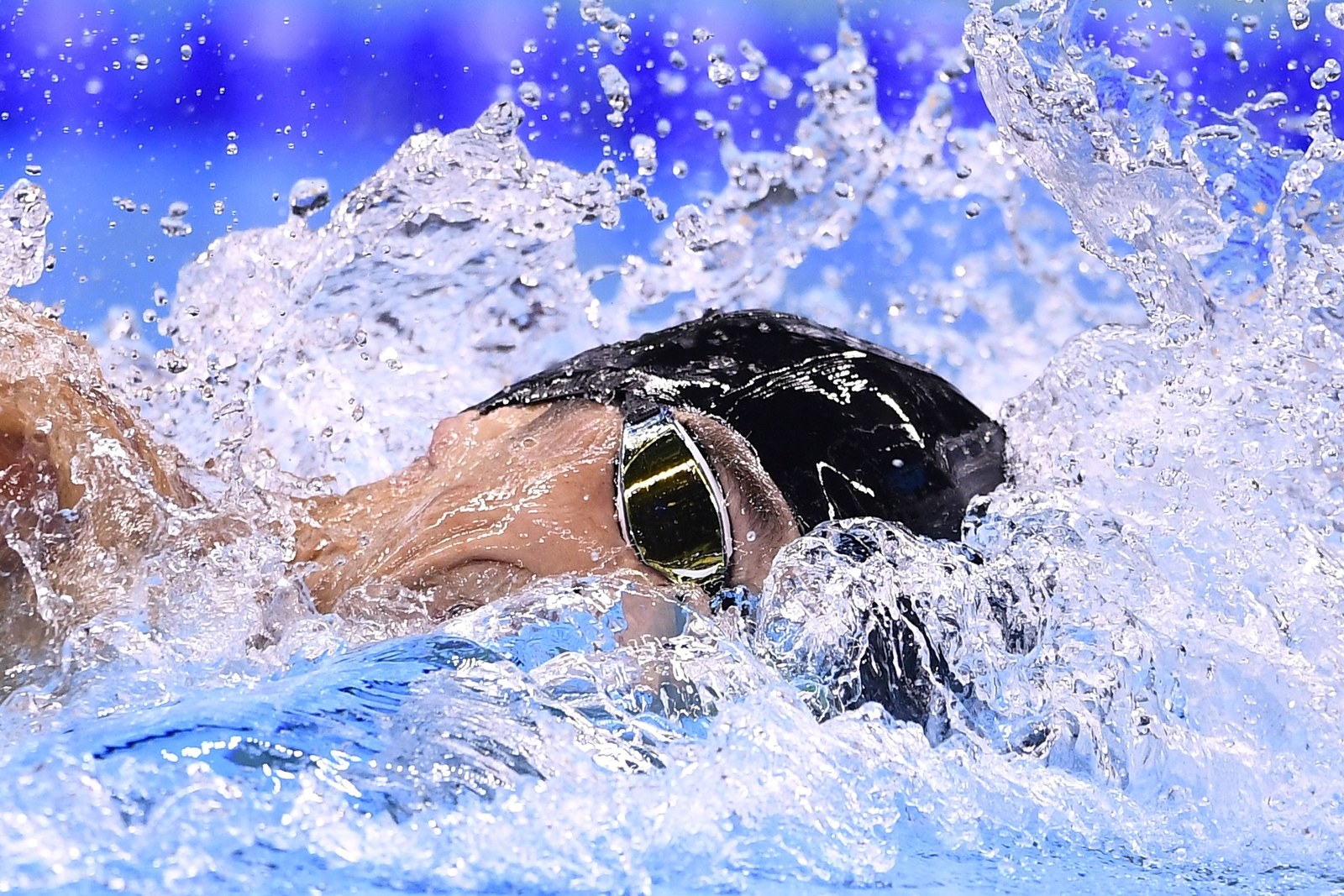 And Phelps was all smiles at the end because he won ANOTHER gold medal (that makes 21, one for every finger and toe plus like his nose maybe). Everyone in America, say it with me, "Thank God we survived that close call!"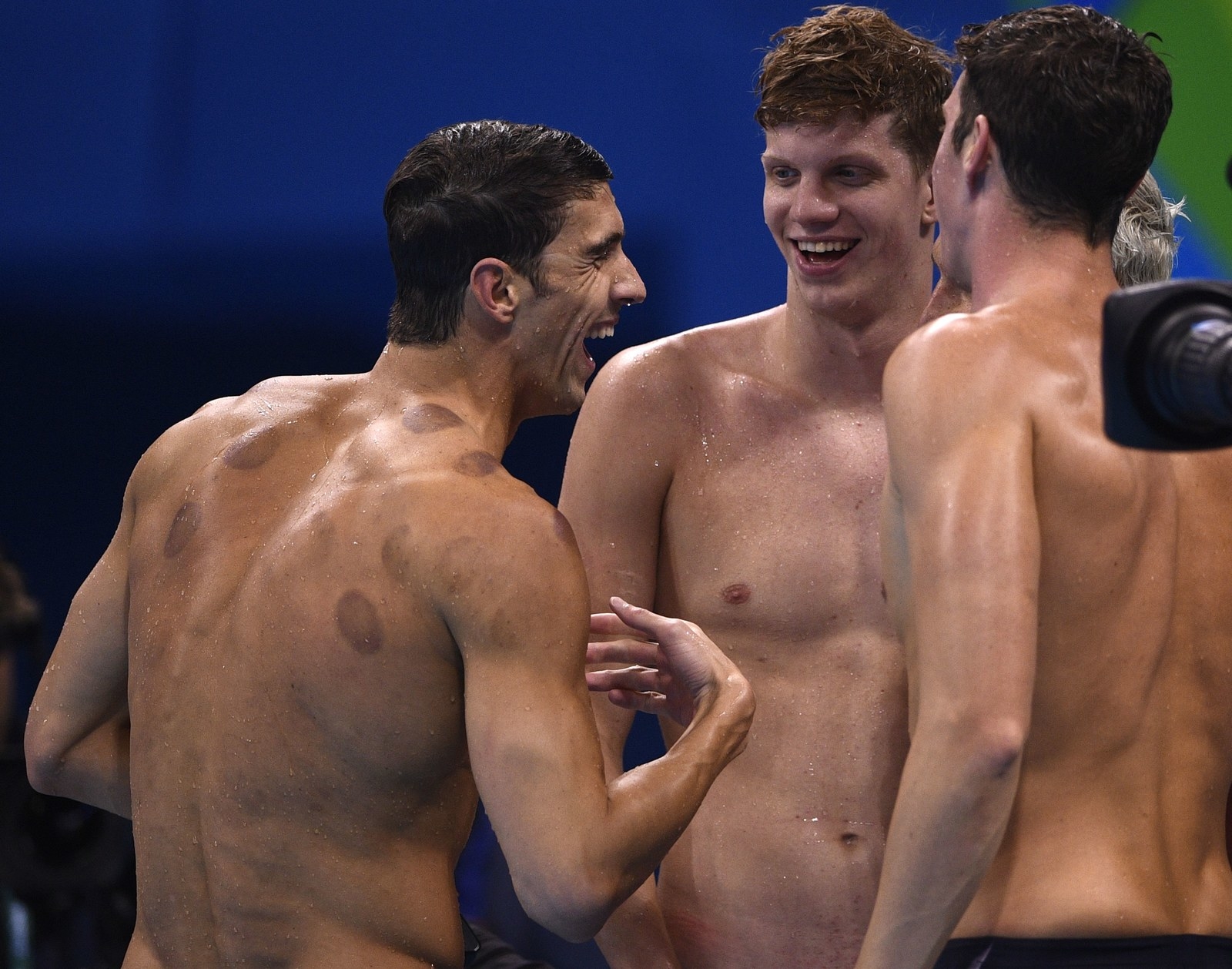 Watch Katie Ledecky & Missy Franklin live tonight in primetime at 8pm ET on NBC.