Ladies and gentleman, let me introduce you to newly minted gold medalist Lilly King. She just won the 100-meter breaststroke and did so in truly ICONIC fashion.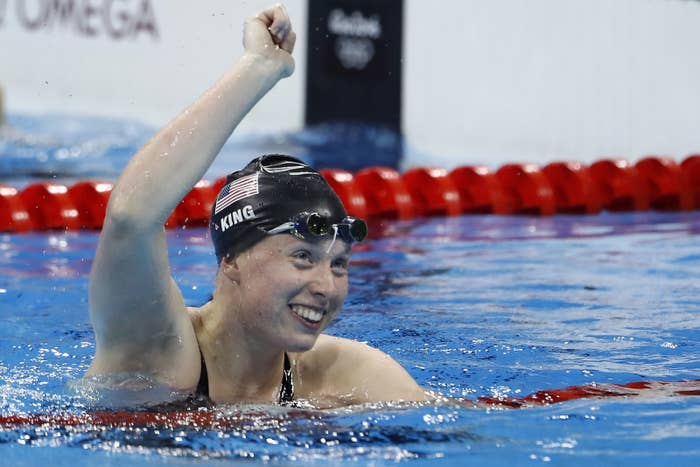 It all starts with Lilly's main competition in the race, Yulia Efimova of Russia. Efimova is one of many Russian athletes caught up in a doping scandal, and she was originally banned from the Olympics before being reinstated.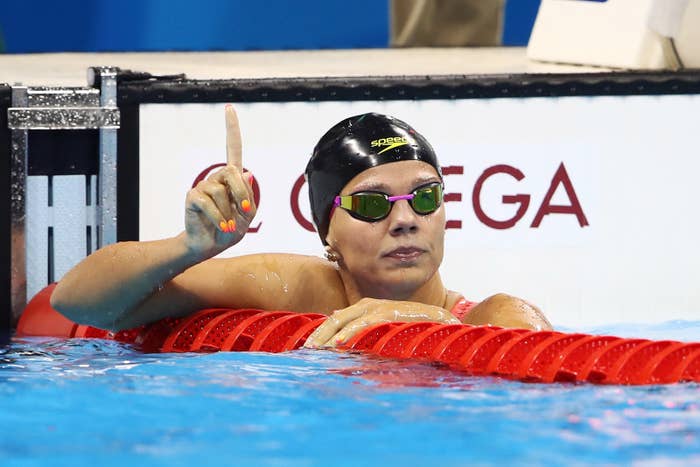 Last night during the semifinals for the event, Efimova wagged her finger after finishing her heat. That did NOT sit well with Lilly, who wagged her finger in response while she waited to swim in the next heat.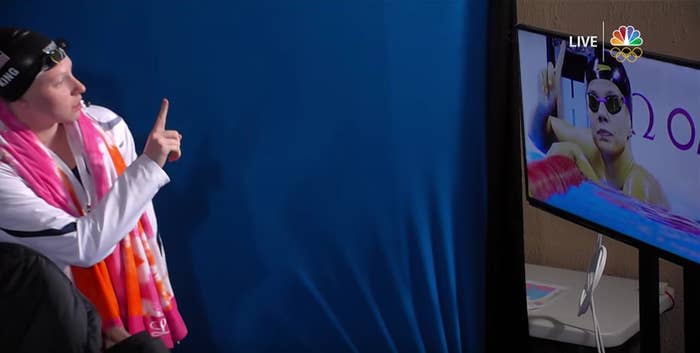 She was having NONE OF IT.
In a post-race interview, Lilly had some harsh words for Efimova: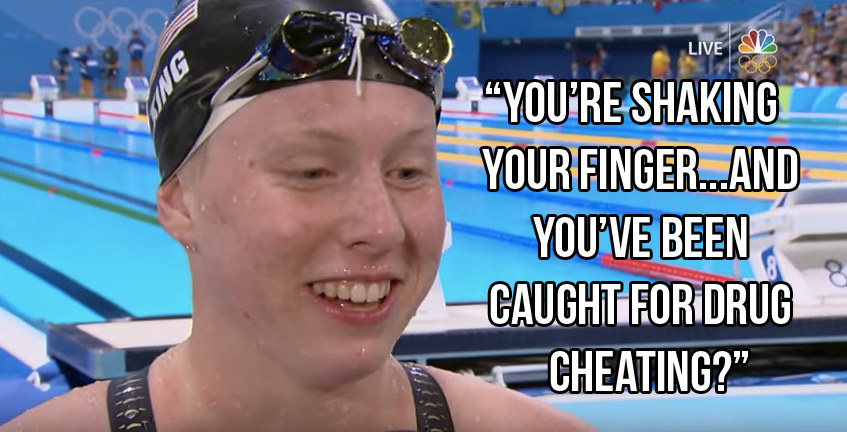 She was not happy AT ALL.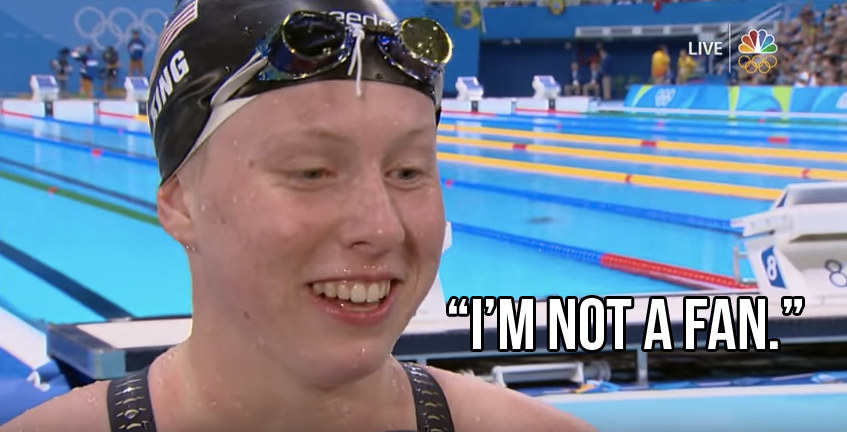 And she made it *VERY* clear that she was not backing down from her statement about Efimova.
So you could say there was a lot of pressure for Lilly to back up her harsh words during the 100-meter breaststroke final tonight. This picture basically sums up what went down: Lilly turned on her Captain America switch, backed up her talk, and defeated Efimova.
Naturally, people on Twitter were having a FIELD day with Lilly's win, like her Team USA teammate Cody Miller:
Samuel L. Jackson HIMSELF was very impressed:
Although maybe her emails might not be safe now?
Because Lilly King just Made America EVEN MORE GREAT Again:
Congrats, Lilly. This King is QUEEN.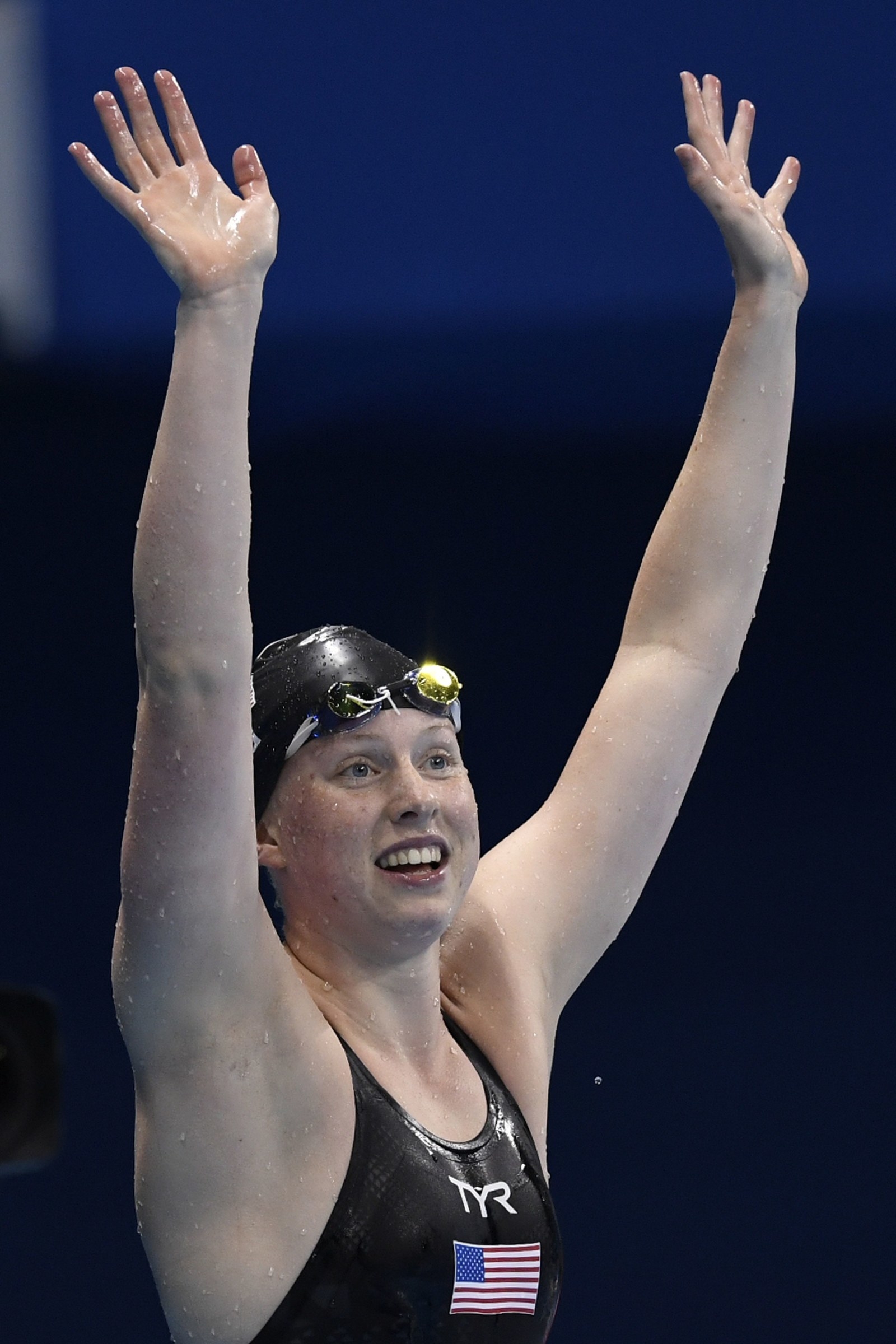 Watch live beach volleyball with Team USA's Kerri Walsh-Jennings and April Ross tonight in primetime at 8pm ET on NBC.
Sign up for BuzzFeed's Rio Roundup newsletter to get the hottest news each day of the games!