Is Lady Gaga Planning A Secret VMAs Performance?
We just know we're about to get our rah rah on.
If you're a gay or gay adjacent, or basically someone with TASTE, you know that mainstream pop music is going through a bit of a rough patch right now.
We're thirsty for a banger with a beat that slaps so hard, it rearranges our insides. Lucky for us, one Miss Lady Gaga might be coming to save the day. Let's put on our detective hats, shall we?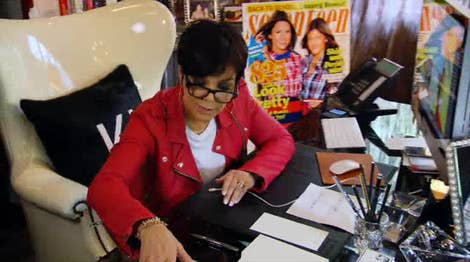 Here's the deal. Every other day (roughly) for the past week, Gaga has been posting a series of black and white pictures to her Instagram.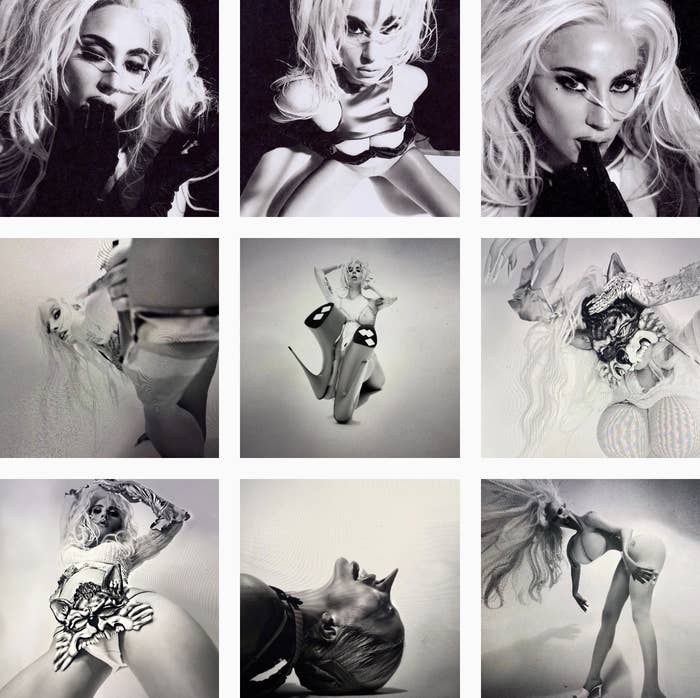 They're a distinct departure from the aesthetic of her last album, Joanne. They're giving me serious Fame Monster vibes. Most important, they seem to be a return to her dark pop roots.
And fans have not only noticed the distinct aesthetic, but they're incredibly here for it.
The question is: What are these images FOR? There's no real caption. She only credits the source of the images, Eli Russell Kinnetz, who has also worked with Kanye West, leading some to think it could be for an upcoming music video.
Me personally? I think these images are definitely some sort of promotion for new music. I don't think they're for a photo shoot for a publication, because it would be weird for an artist to leak magazine photos ahead of time.
They're also clearly not for her upcoming movie, A Star Is Born. There seems to be no connection between these images and the film, and the promo cycle for her role hasn't really started yet either.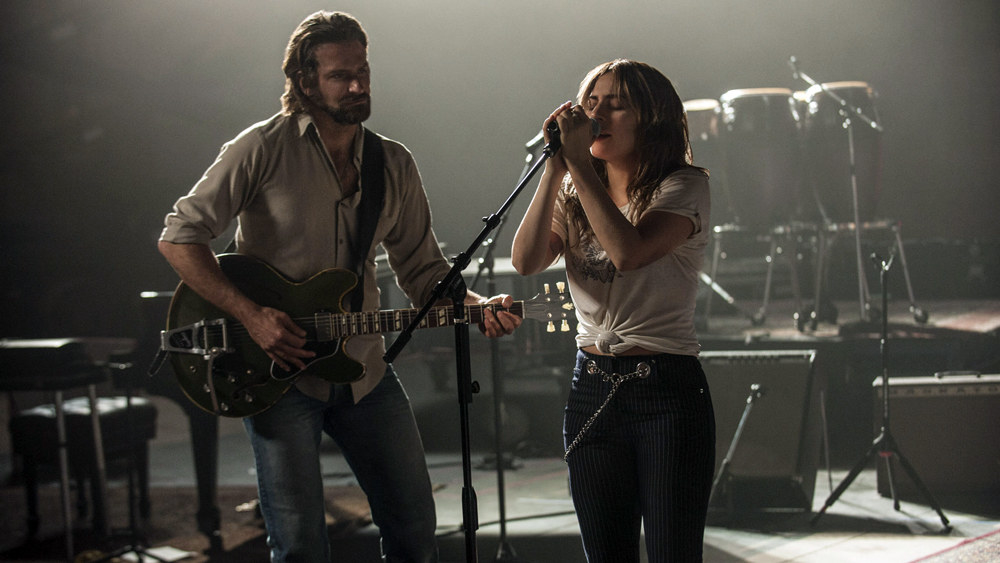 Another reason it could be new music? Sunday marked the 10-year-anniversary of the release of Gaga's debut album The Fame. What better way to celebrate a decade of music than with MORE music in the vein of her initial album?
Gaga also has her Enigma show in Las Vegas to promote. Part of the sell of the show is that she's supposed to perform new music there. It's difficult to add new numbers to a high-production show, so one would assume new music has to come out before opening night. Because of her upcoming promotional commitments for A Star Is Born, now would be a pretty optimal time to release new music.
Oh, and to cap it all off, tonight is the MTV VMAs, in Gaga's hometown of New York. I'm not saying to necessarily expect a surprise performance of new music from her — but it would be pretty perfect, no?
I'm not alone in this speculation. Rumors are swirling that Gaga might make a return to the VMAs stage...
...and fans are so here for it.
Although if Miss Gaga doesn't show up, there will be hell to pay!
Here's what she could be up to:
— The images could be from a new music video for the lead single for LG6. She may or may not debut new music at the VMAs.
— The images could be from interlude videos for the upcoming Enigma shows.
— The images could be for a long-rumored upcoming launch of Haus Beauty, a new makeup line from Gaga.
— The images could be just for fun, Gaga is teasing us, and we'll get more jazz music from her before new pop music MAYBE in like 2024.
— Something else!
What do you think gang, is Miss Gaga coming? Either way, I'm in desperate need of new pop music ASAP!