Awards season is currently in full swing, and 2019 might be the year gays finally break down in an all-out civil war. Why? Because leading up to the Oscars, the category of Best Actress is looking to be a two-horse race between Italian-American pop star Lady Gaga and living legend Glenn Close.
Well, last night the race got even tighter, as the two ladies TIED for Best Actress at the Critics' Choice Awards.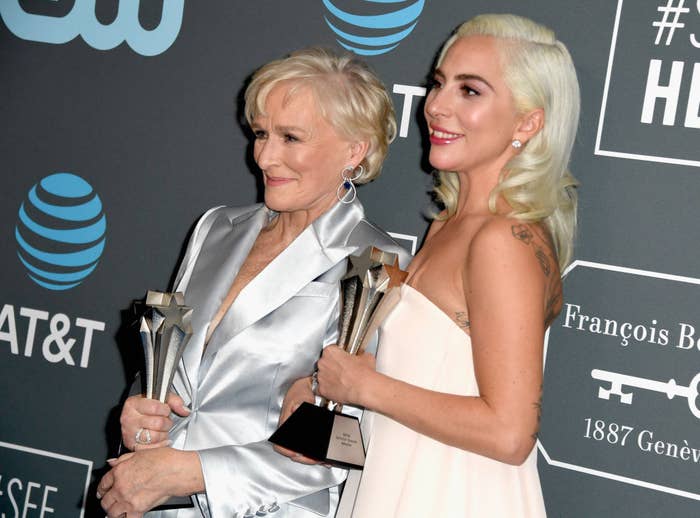 Here's the thing — both women are insanely talented in their own way, and there's no reason to pit the two of them against one another. That being said, it's AMAZING seeing two top-flight performers at the top of their game, AND a little healthy competition never hurt anyone, right?
That's why I can't stop watching this video of the two ladies posing for a picture together after they tied for the award last night. For some reason they only posed with one trophy, and NEITHER WOMAN would relinquish control of the statue. You honestly have to press play and watch to get the full effect.
Gaga looks like she'd rather release a sequel to her "Telephone" music video than let go of the award...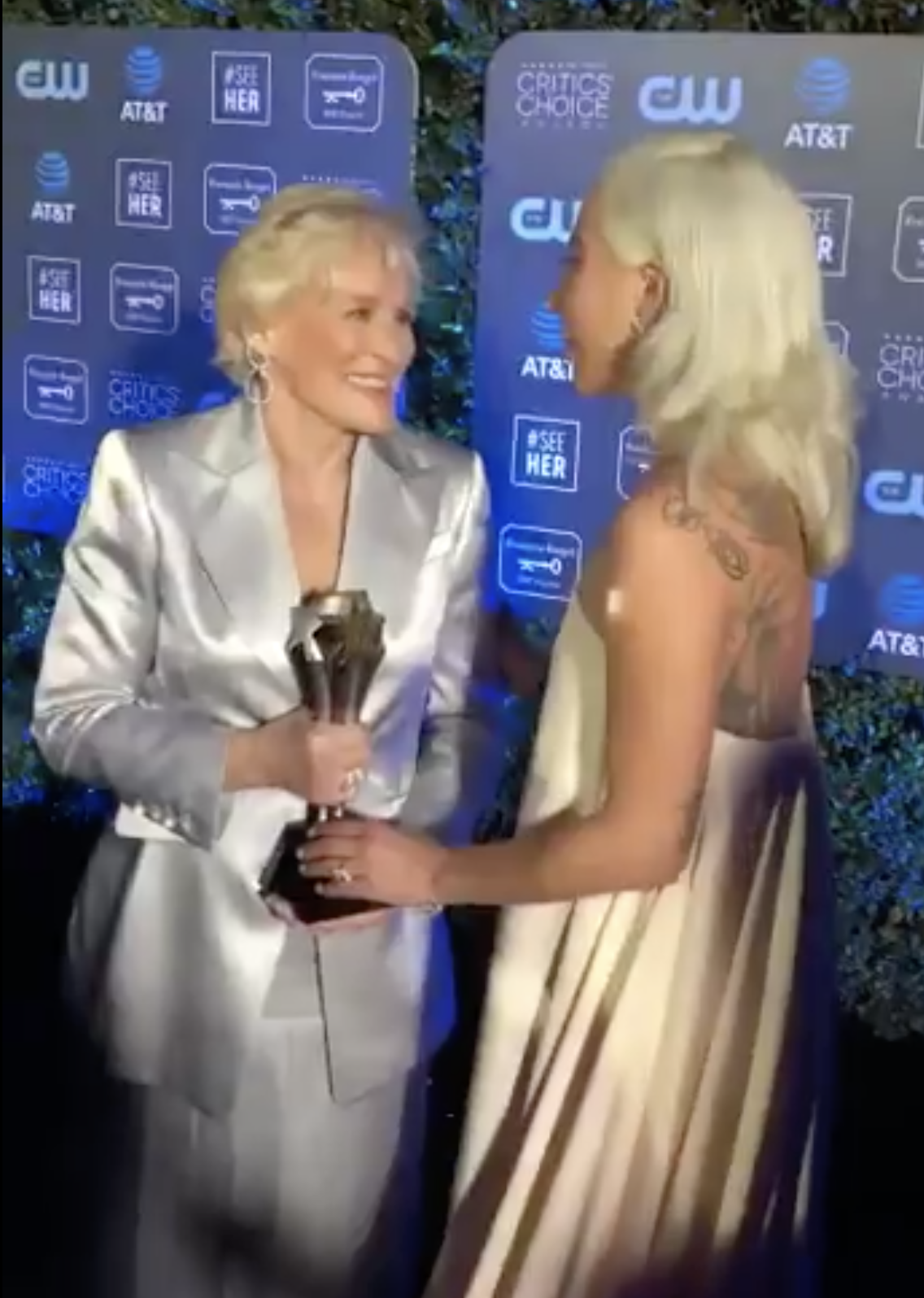 ...and there might have been 100 people in the room, but Glenn Close is the ONE who doesn't believe in giving up her award.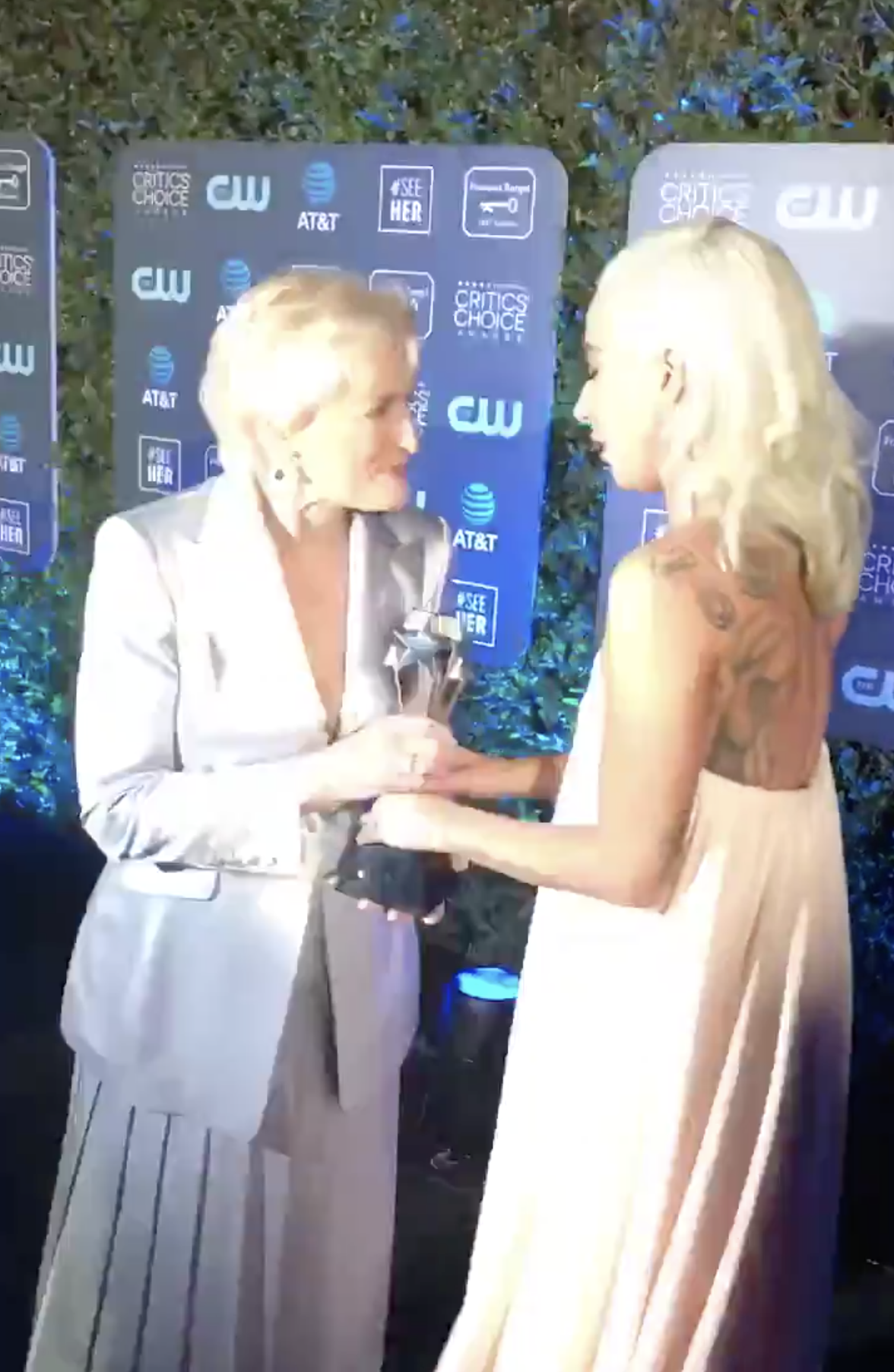 The video of the two leading ladies put the gays on the edge of their seats:
And people were living for how hard their grips were:
And finally, some pretty good jokes were made:
Anyway, I'm looking forward to these ladies hopefully winning many more awards together...
...because truly, I think TWO stars can be born!