14 Times Lady Gaga's Fashion Promoting "A Star Is Born" Nearly Sent Me To The Grave
I'm gagged by Gaga.
Lady Gaga: She's not just a pop star or Italian-American. She's an Italian-American pop star who ALSO is one of the most exciting celebrities in fashion. She never, ever bores.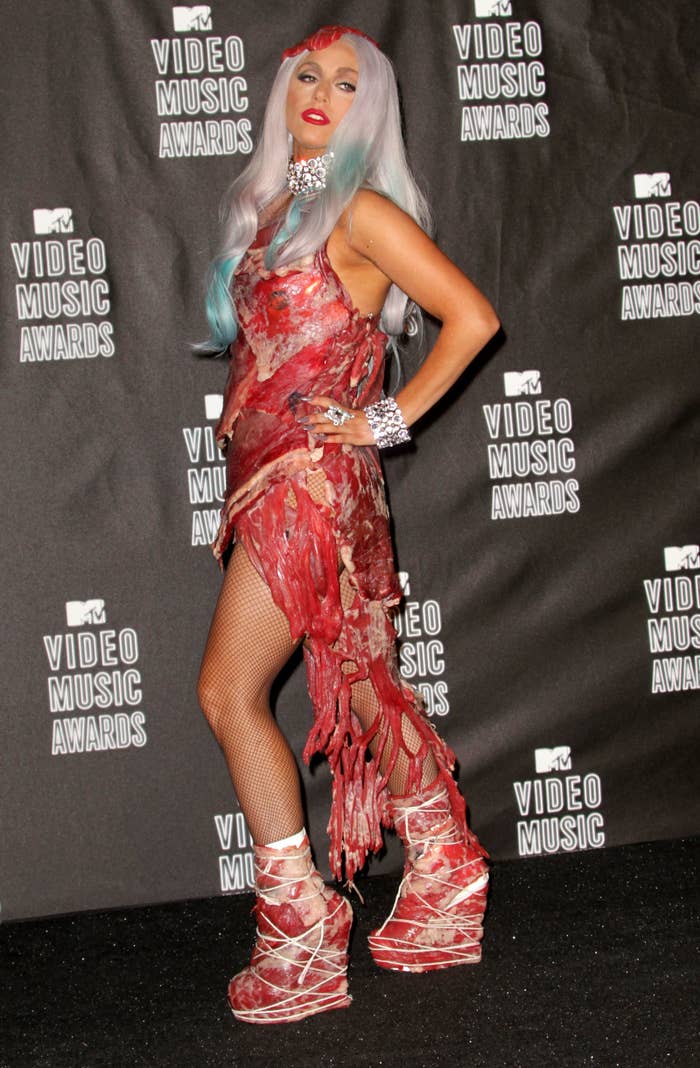 Whether it's a red carpet or a night on the town, Lady Gaga is always operating at an 11 when it comes to her style. It's hard to choose a favorite that stands out, but for me, this look from the 2010 VMAs just makes me feel all the things.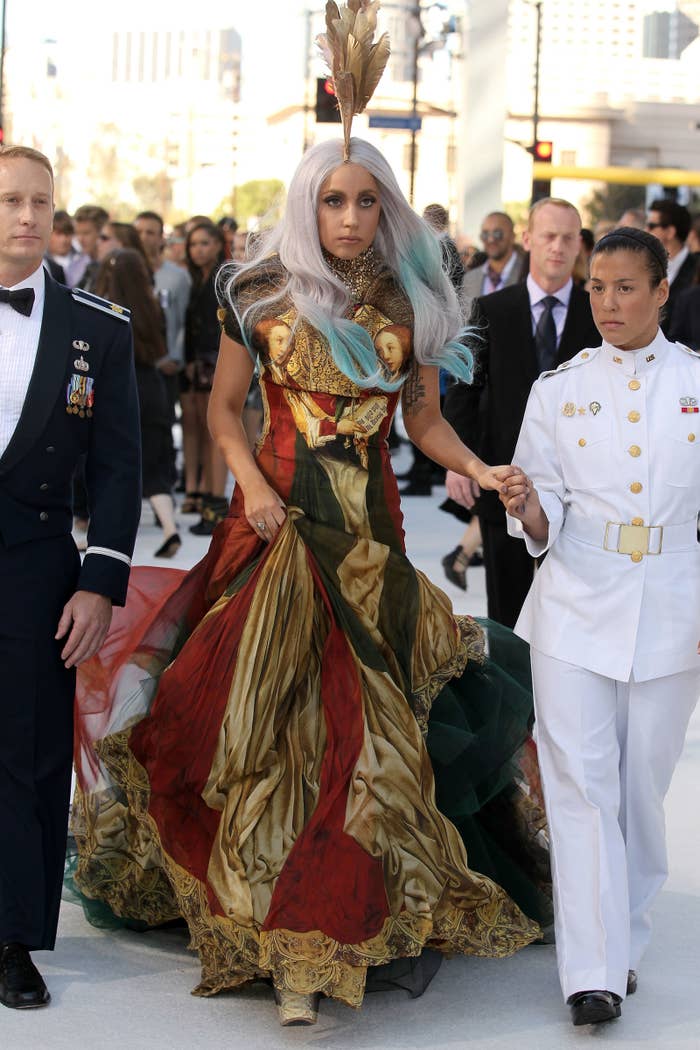 So it should come as no surprise that during her promotion for A Star Is Born, Lady Gaga is pulling out all the fashion stops. After all, she isn't just a pop star anymore. SHE'S A FULL FLEDGED MOVIE STAR. Basically, this is her choosing LEWKS: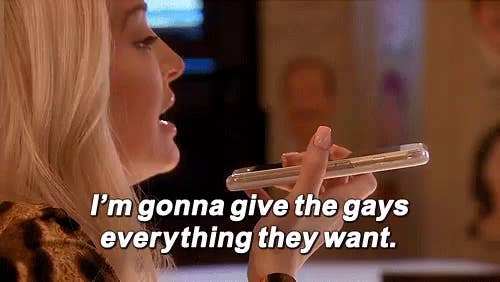 1.
The moment I knew she wasn't going to let us BREATHE is when she wore this baby pink fluffy dress to the Venice Film Festival, where the movie premiered. The dress feels SO timeless and cinematic, yet also uniquely "Gaga."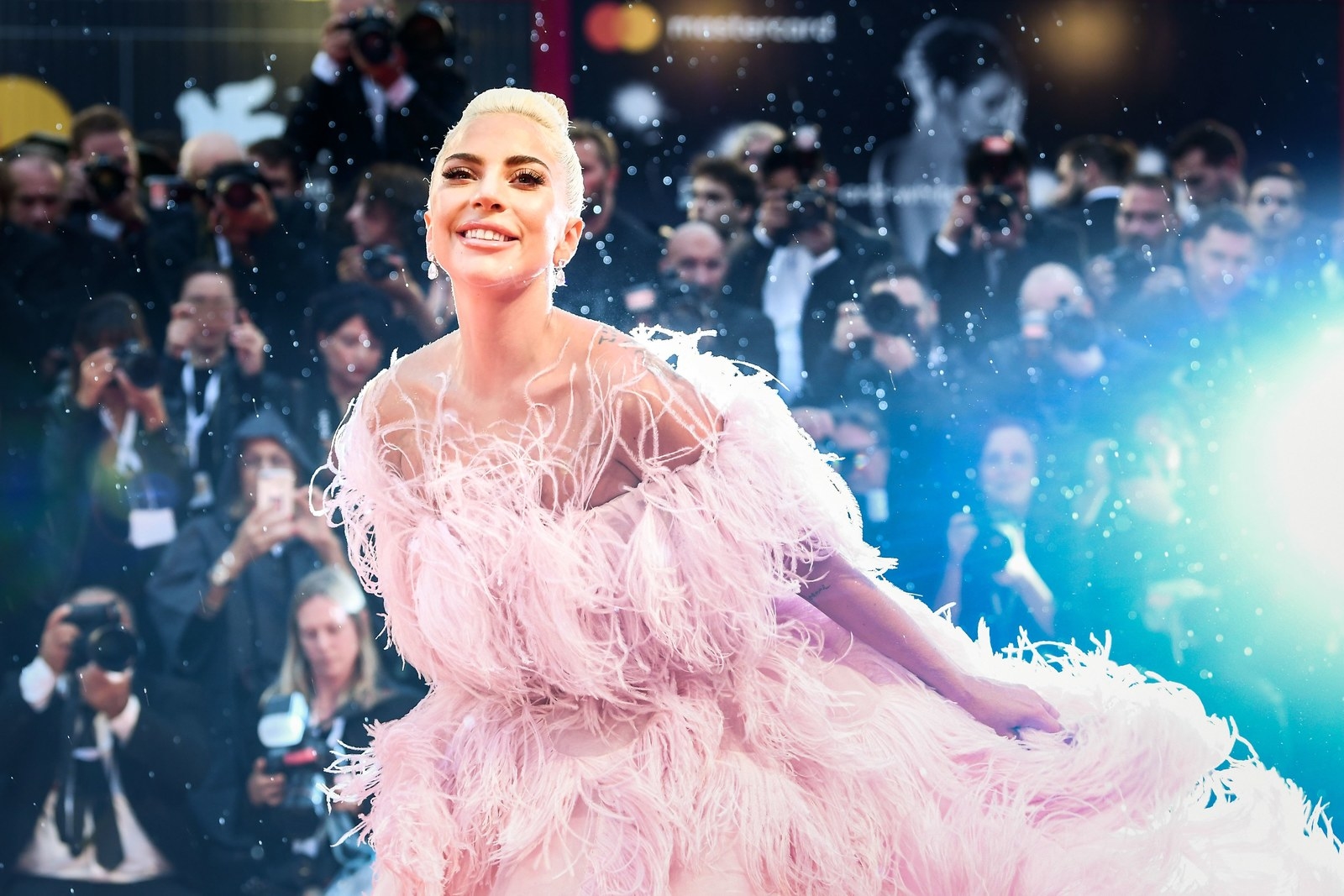 Here's another angle for the girls and gays. She's giving me high-fashion Sesame Street COUTURE, and I am so here for it.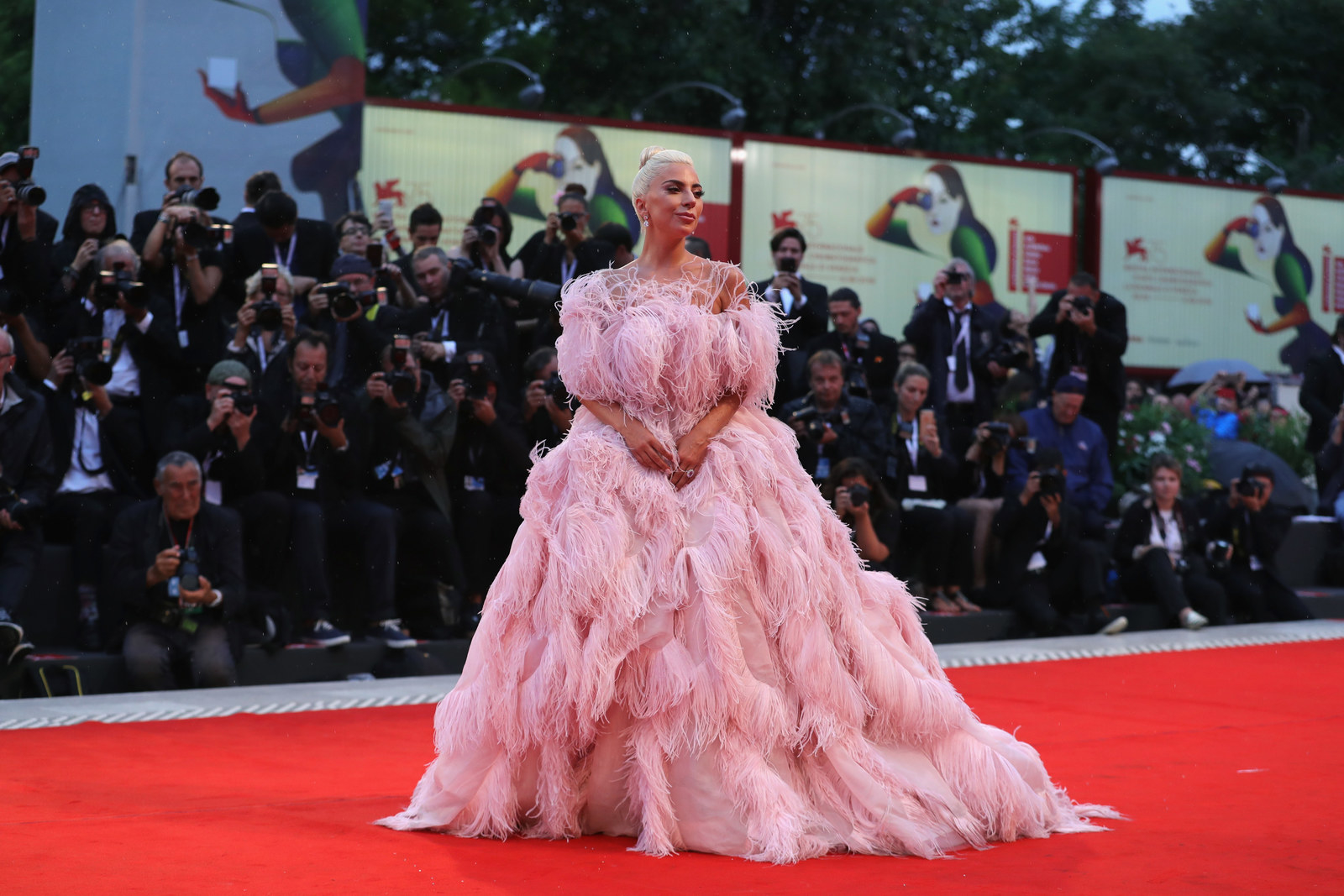 2.
Another one of my favorites was this frilly number that Gaga wore to the London premiere of the movie. William Shakespeare is ROTTING in his grave, both because he's been dead for like 500 years and also because this look is THAT good.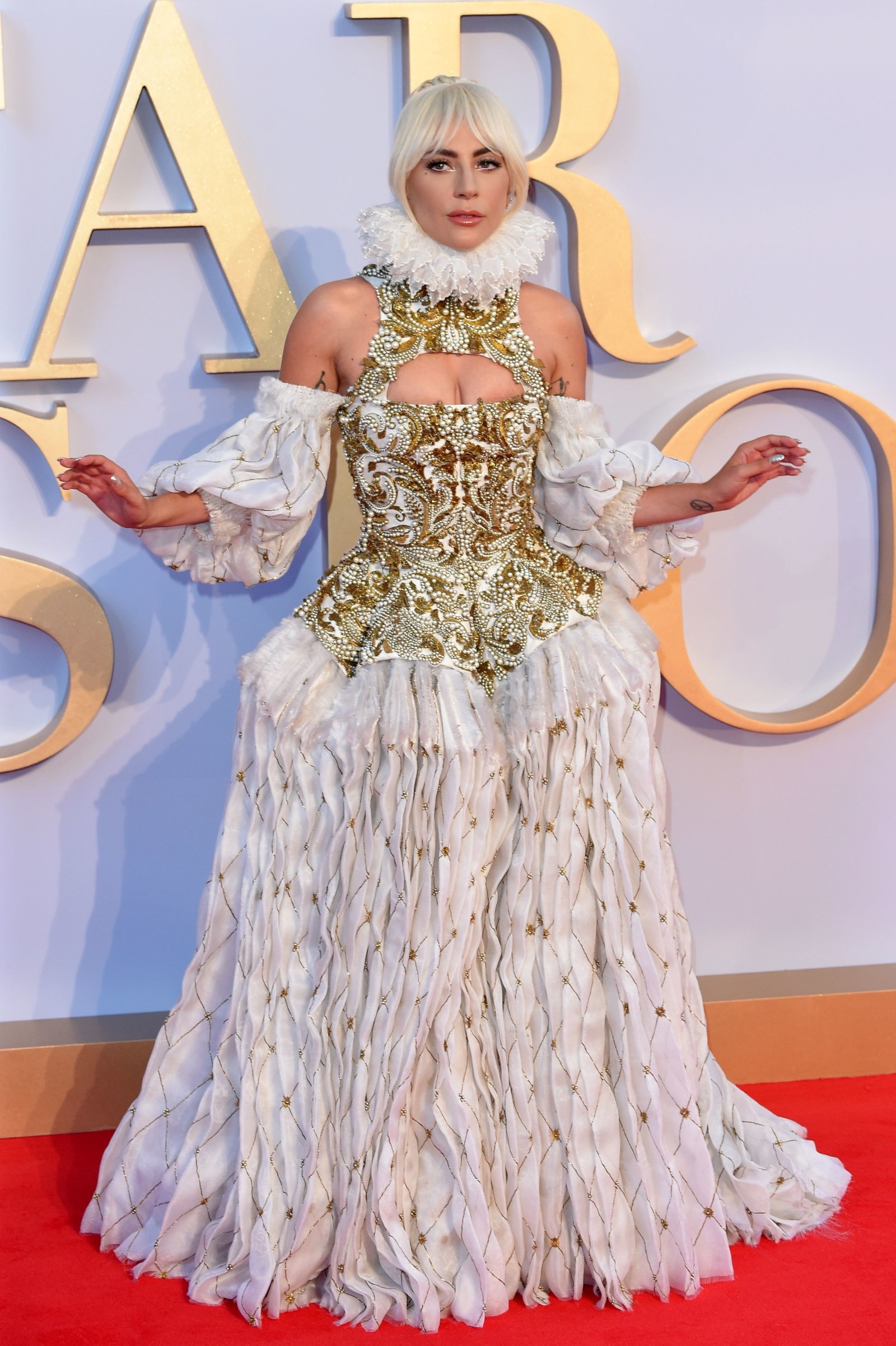 3.
Next, we HAVE to talk about this black number from Toronto. Gaga is giving me "Arriving to my sugar daddy's funeral, but only after cashing his life insurance check" REALNESS. Literally amazing.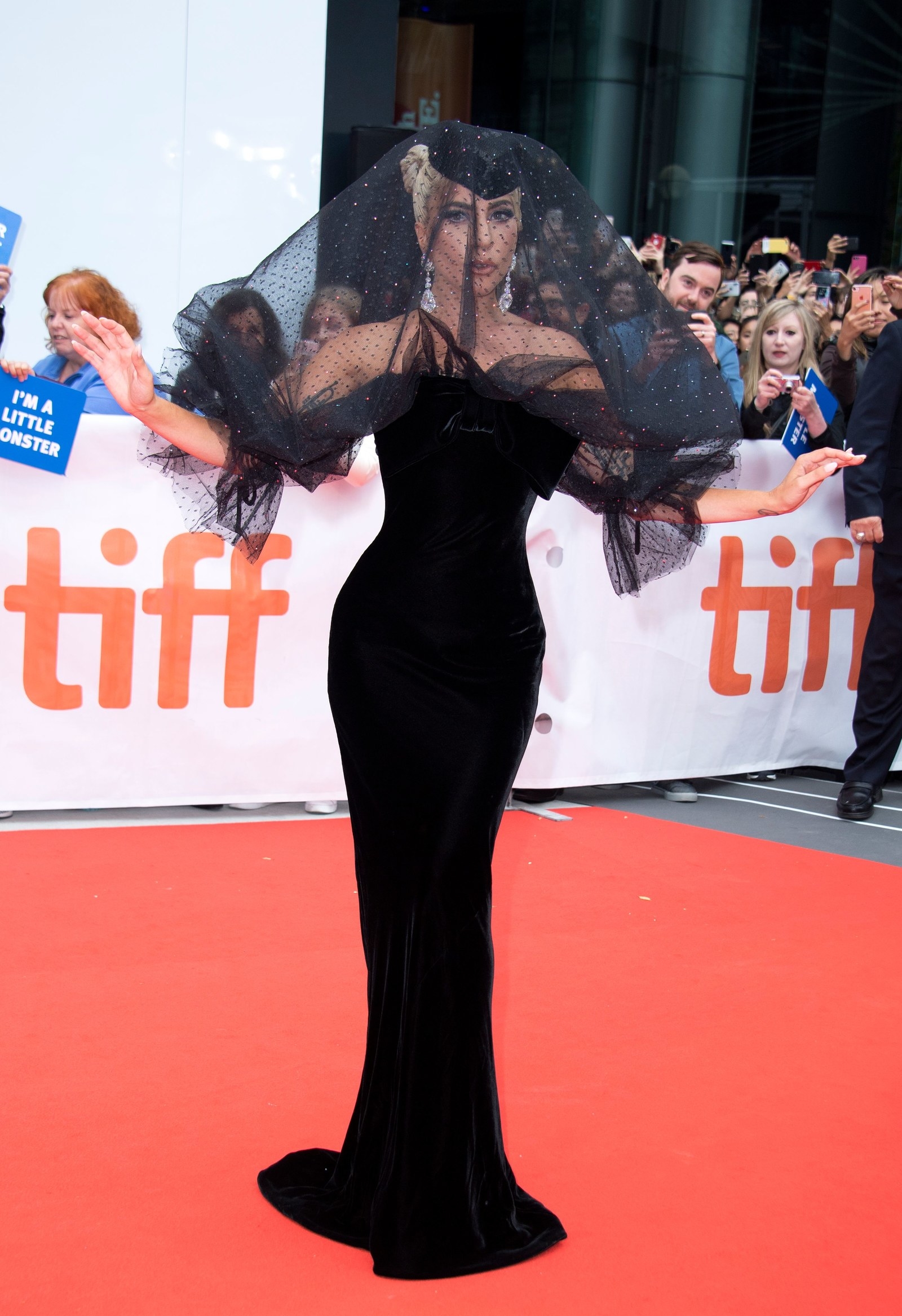 And then the veil flips over to turn into this weird shoulder cape thing? AND the sexy flight attendant cap to top things off? DYING. DEAD. BURY ME NOW!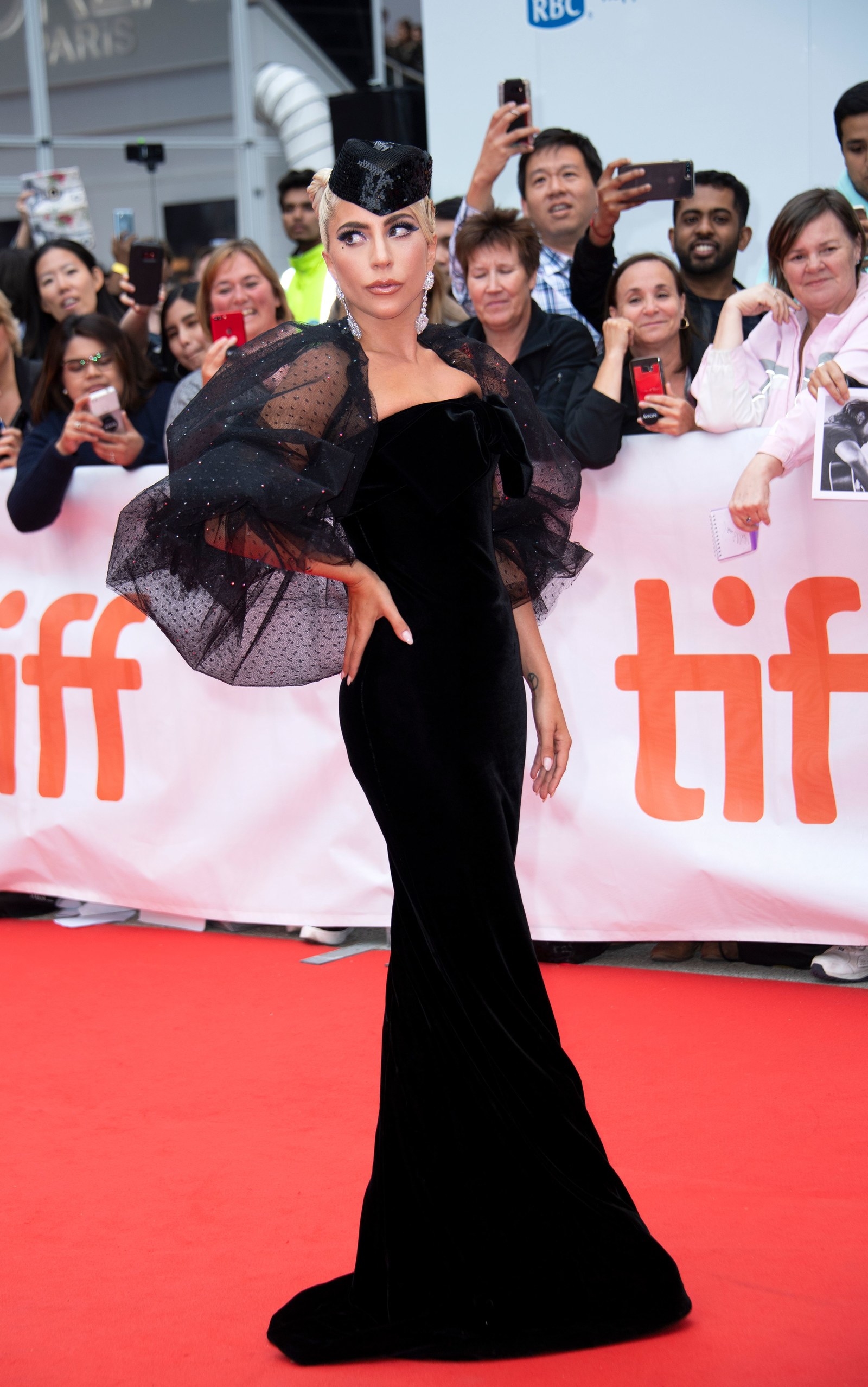 4.
Honestly I can't "LET IT GO" because this blue dress has me frozen in my tracks. Elsa is DONE, she's OVER, all I care about is GAGA now.
5.
This stunning white dress from Venice with the bold eyebrows and bleached-blonde hair? Marilyn Monroe WISHES but she's stuck standing over a subway grate. BLOOP!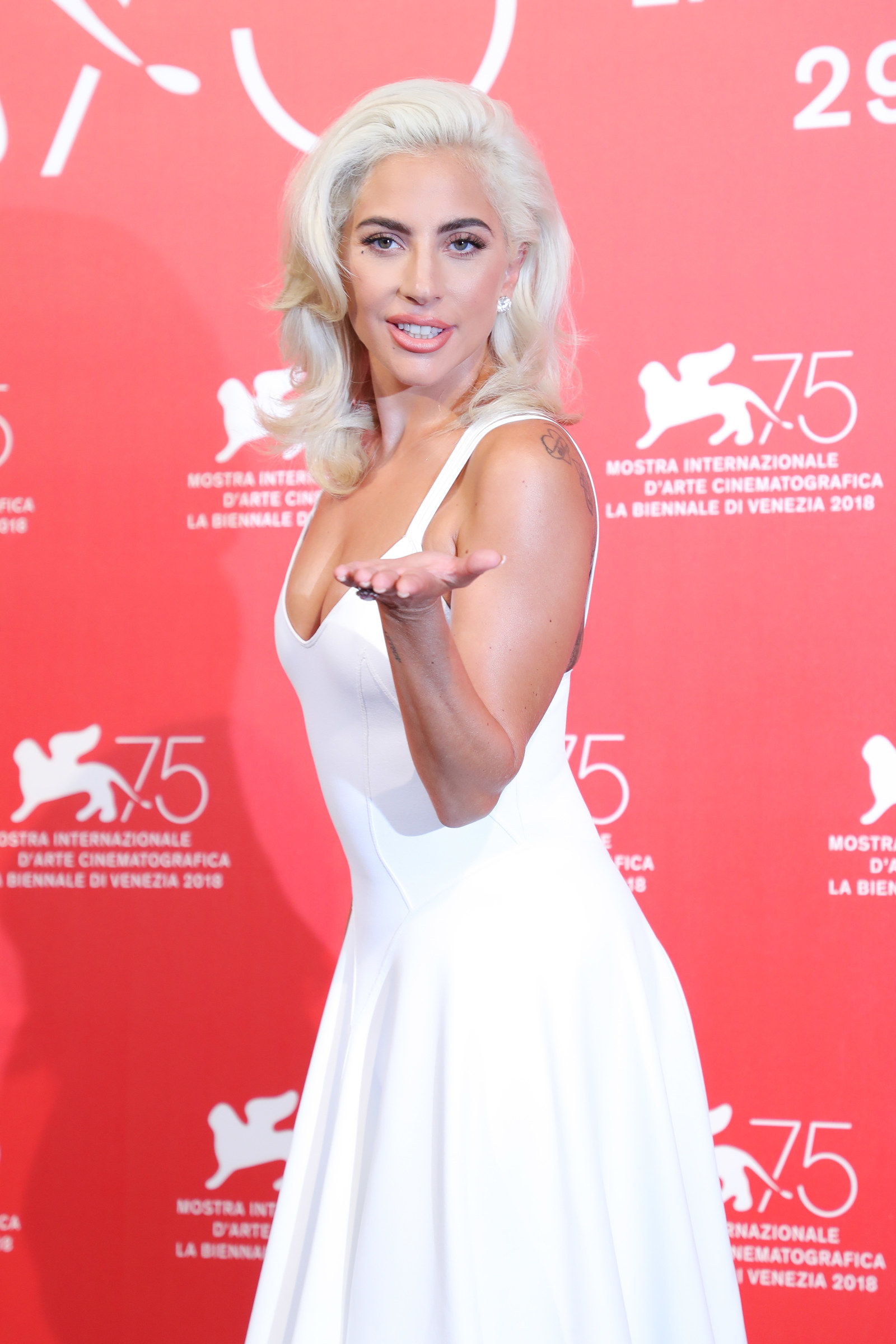 6.
OK, so this crimson velvet dress is fairly understated by Gaga's standards, but it is still telling me, "I make more money in it takes me the time to sneeze than you do in an entire year." The TASTE jumped out.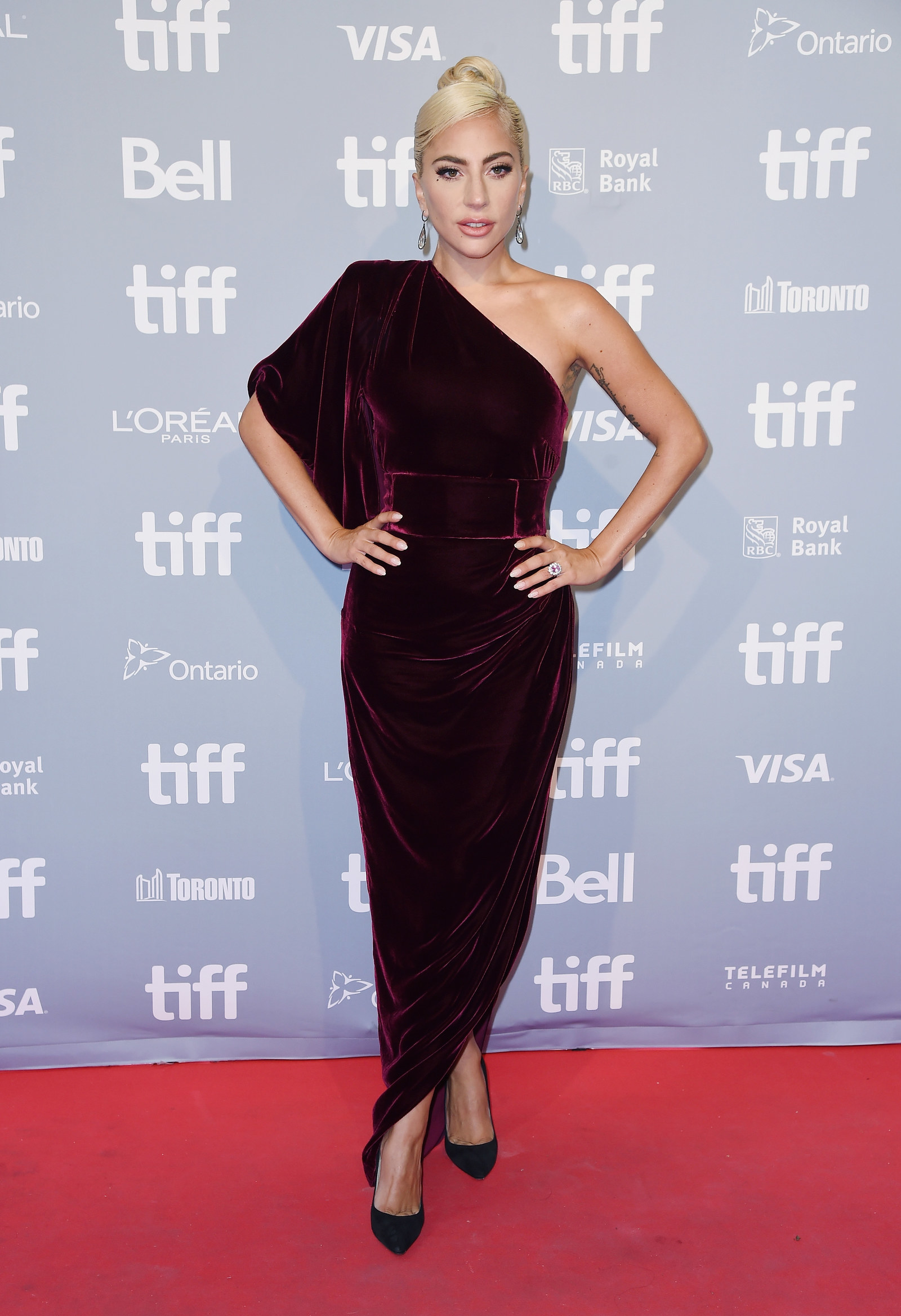 7.
This orange dress? Well nothing rhymes with the word "orange," but that doesn't matter because Gaga looks that good.
8.
This periwinkle blue dress Gaga wore to Ellen is fairly low-key, but she looks cute as hell in it and it's such a great reminder that she's fully basking in her movie star moment.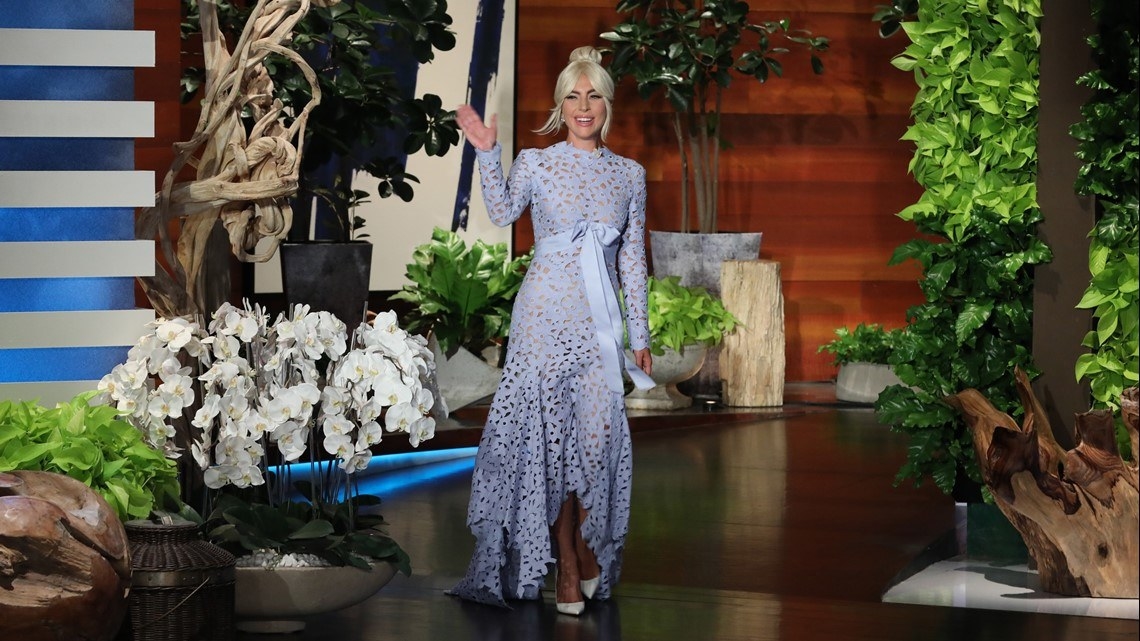 9.
Same thing goes for this red number from The Graham Norton Show. While Gaga is still capable of a shocking fashion moment, she also is flexing her muscles as someone who takes her craft seriously and is gunning for an Oscar. We love character development!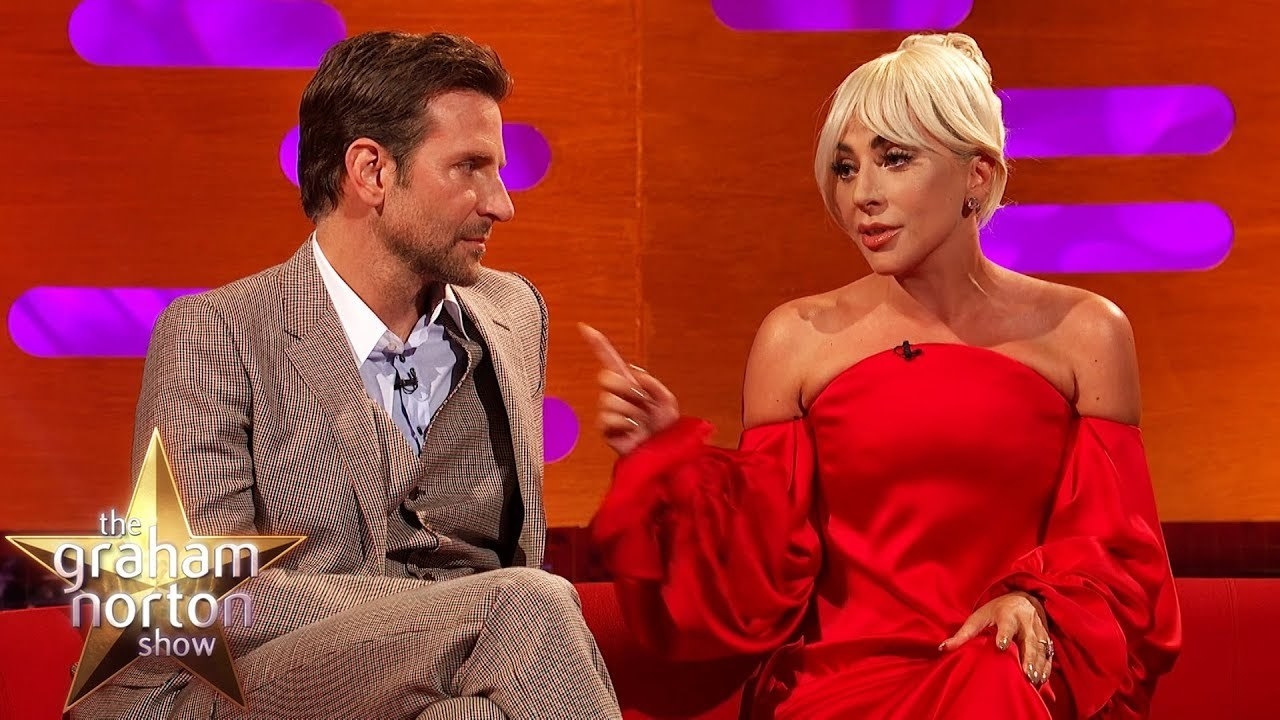 10.
OK, technically not directly related to A Star Is Born, but this S&M rocker chic ensemble Gaga wore to the front row of Cèline's show is too good not to share.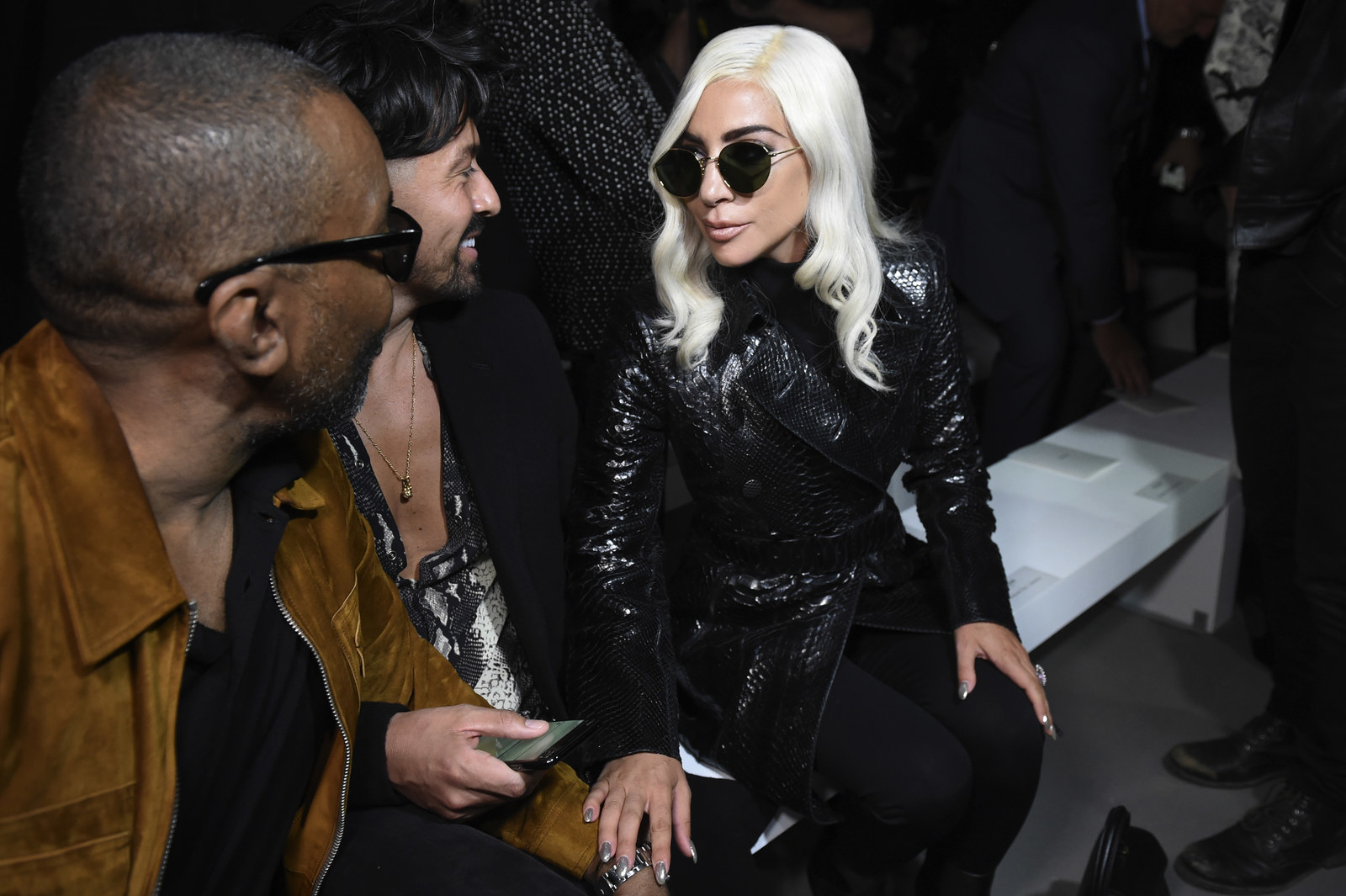 11.
This all-black leather ensemble in London ripped every follicle out of my head. Also, I'm dying at the sunglasses at night. If that were me, I'd have wiped out the minute I stepped out of my Lyft.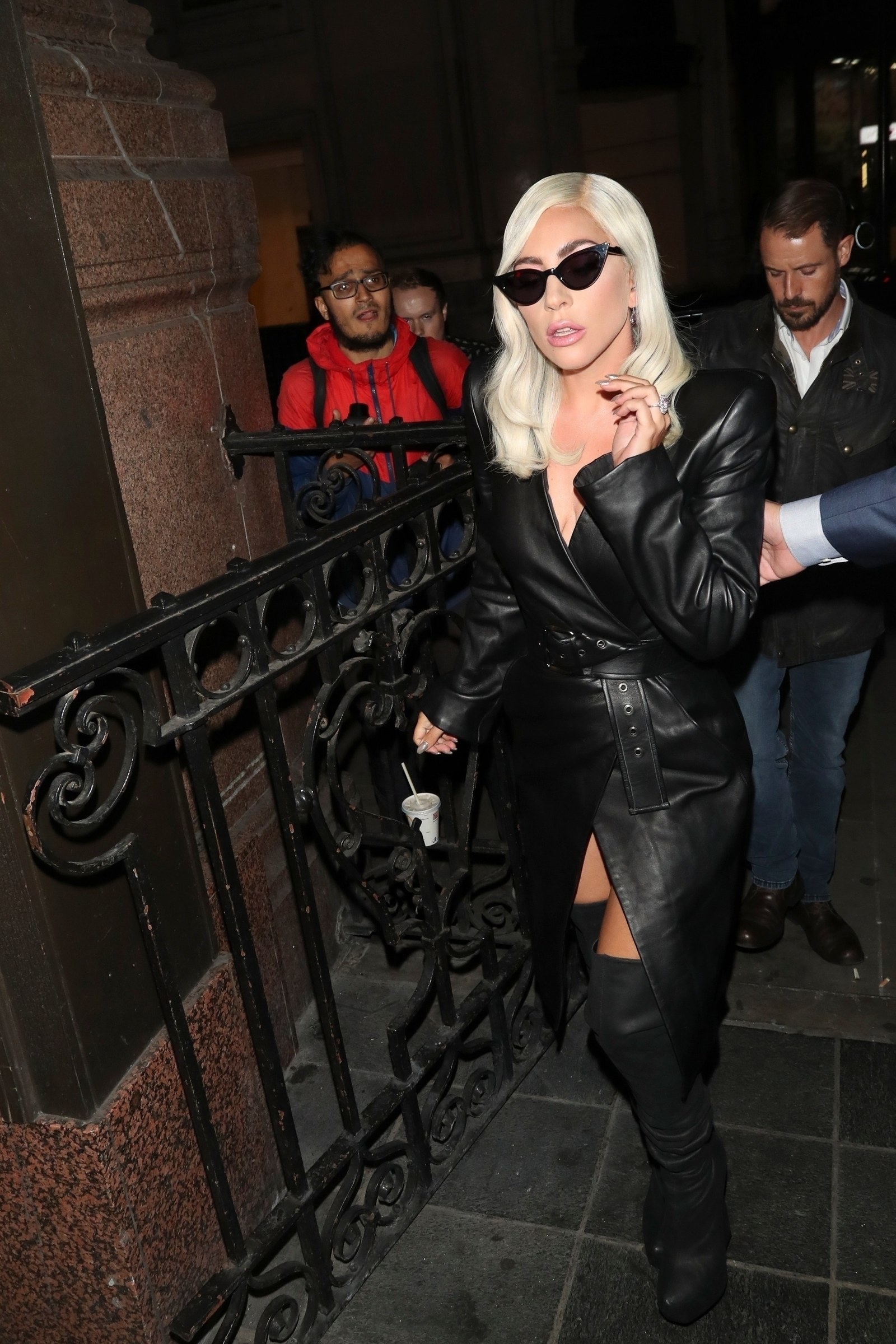 12.
This getup from Venice is my favorite mashup of her new movie star aesthetic with her over-the-top nature. The oversized coat and cutout dress aren't groundbreaking, but the way she wears them — with a bold red lip and sunglasses that scream "FUCK OFF!" is just CLASSIC. Also, love that she needs not one but TWO massive men to help her get around in her outfit.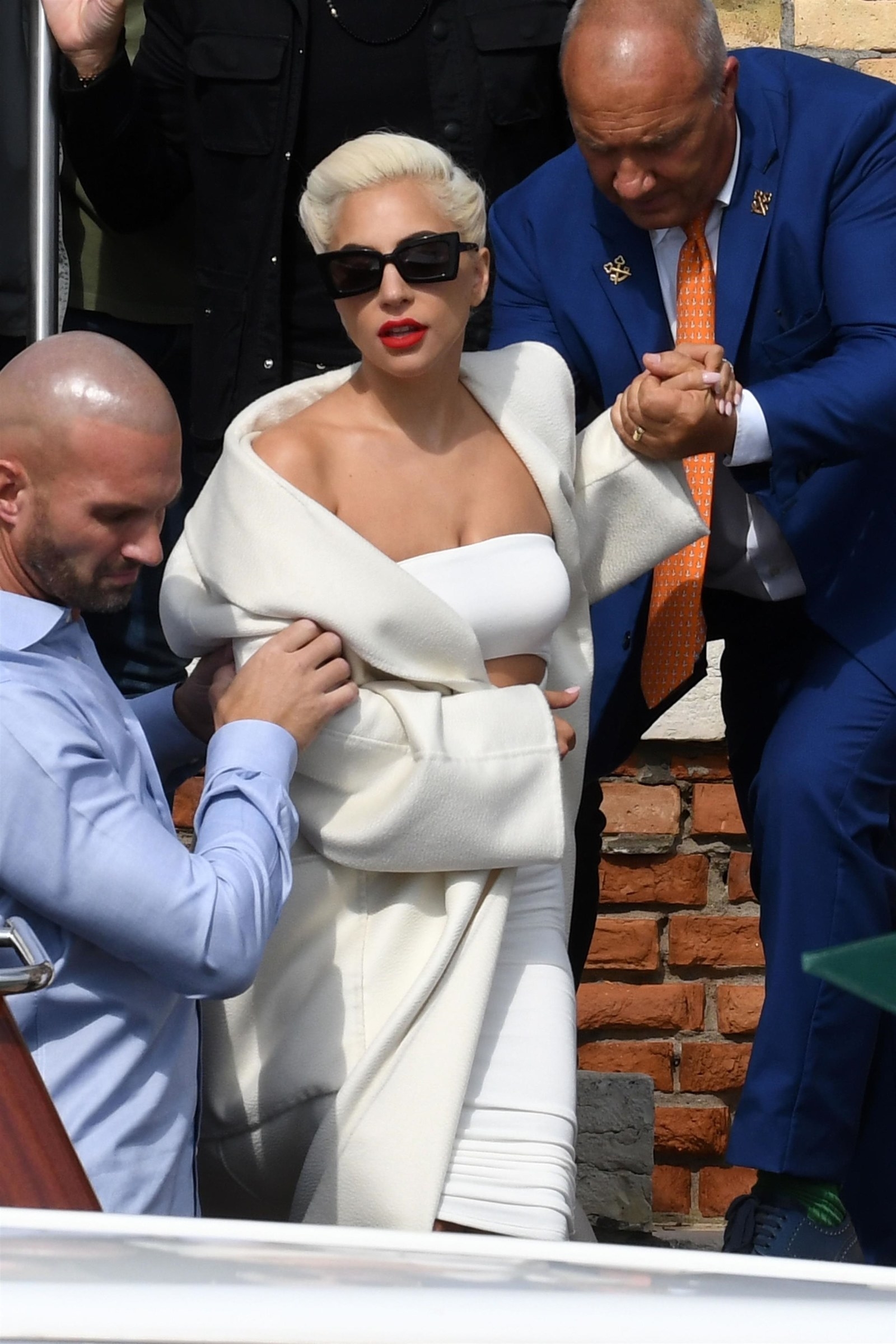 13.
OK, so this black outfit isn't the most extra thing Gaga has ever worn, but everything else screams "DIVA!" in the best way possible, and I'm so hear for it. The flower in hand. The curled hair. The casually crossed legs. WE STAN.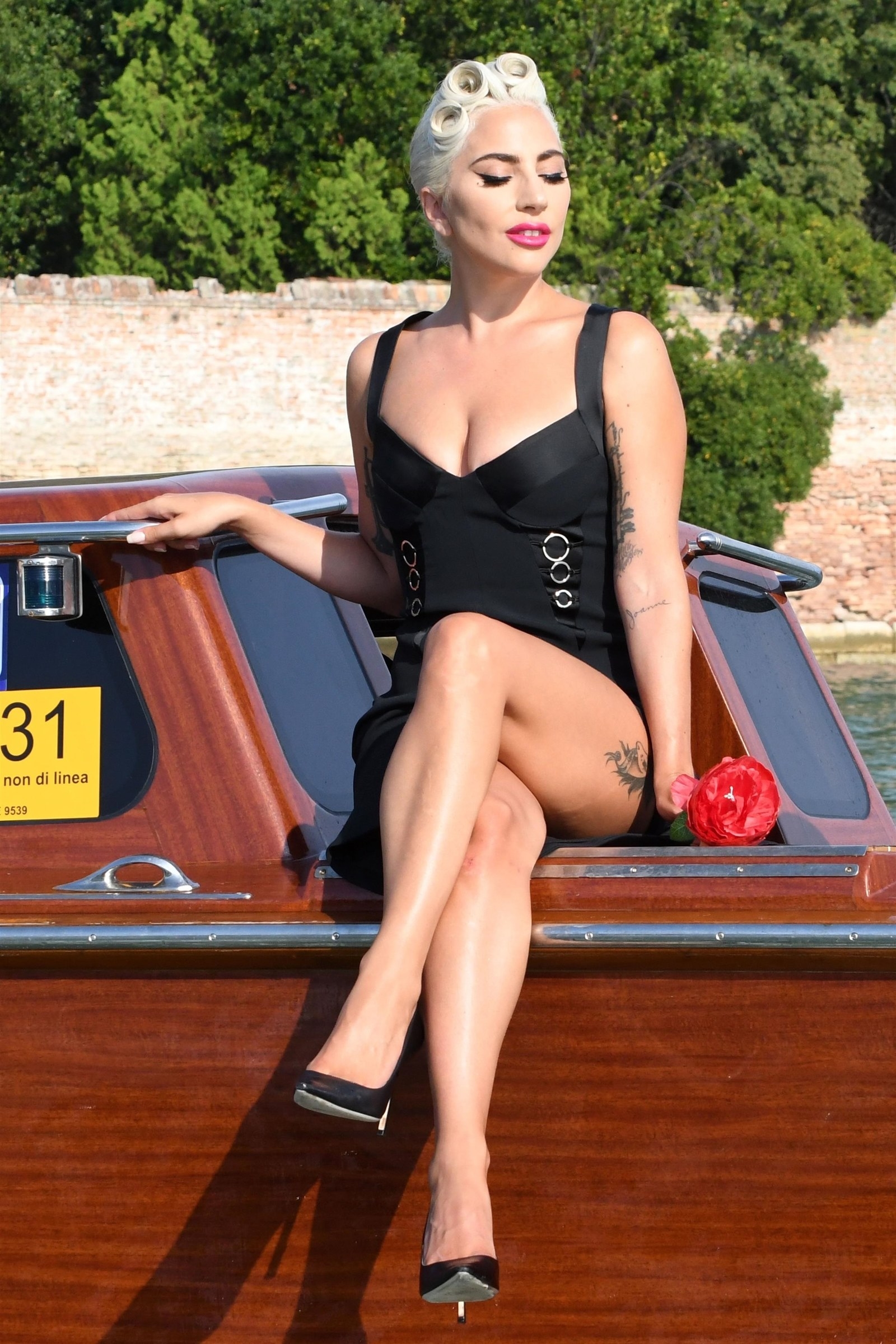 14.
And finally, let's end things on a high note: Lady Gaga's silver dress (and cape?) from the Hollywood premiere of A Star Is Born. If this outfit doesn't scream "GOING✈️OSCARS" then I don't know WHAT would.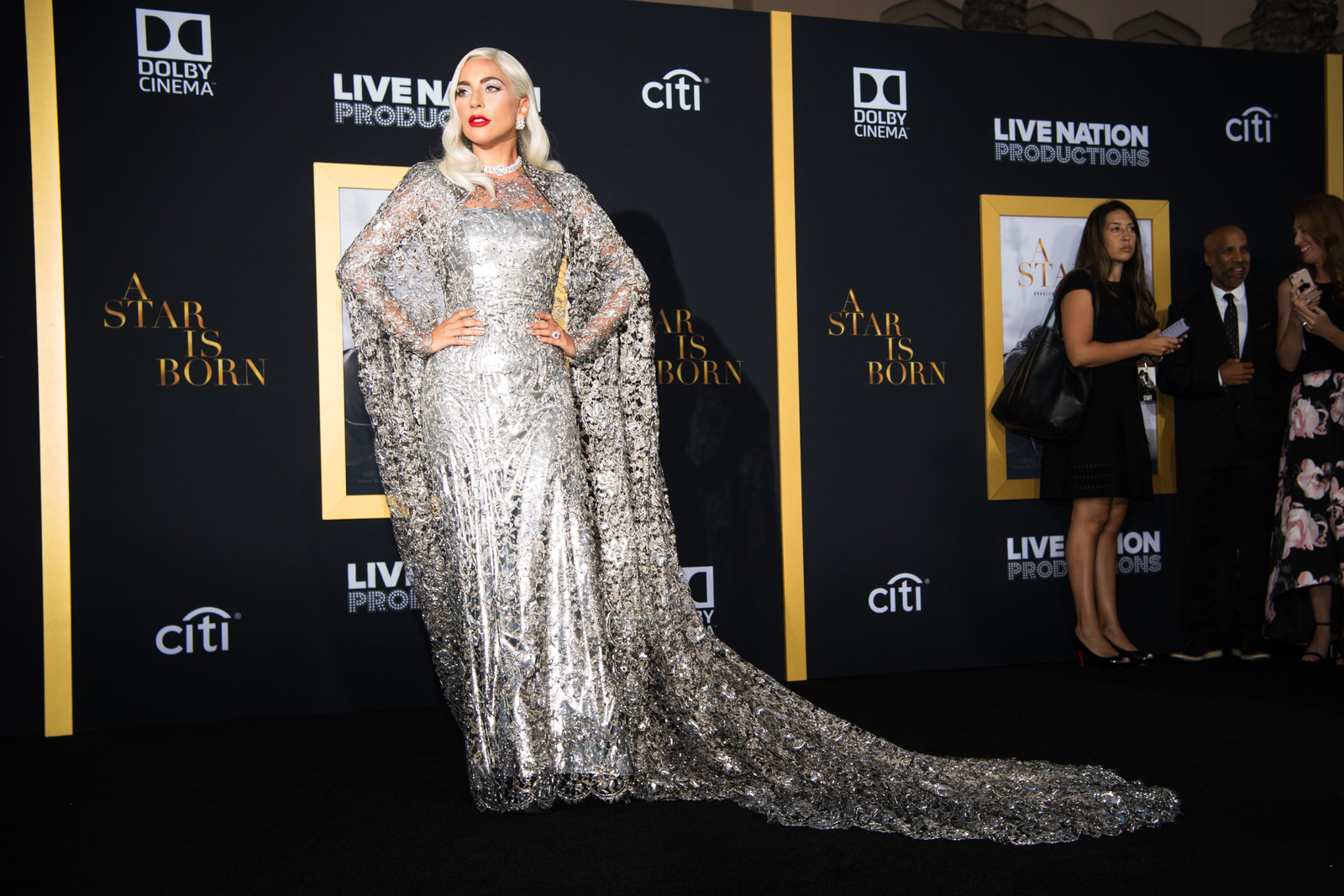 Anyways, Gaga's been doing what all the other girls WISH they could do and I'm so here for it. And that's that on THAT!