Kris Jenner is an American legend. She popped five gorgeous ladies out of her belly who don't sing and don't act, but somehow turned them to the most famous family in the country. It's iconic, truly.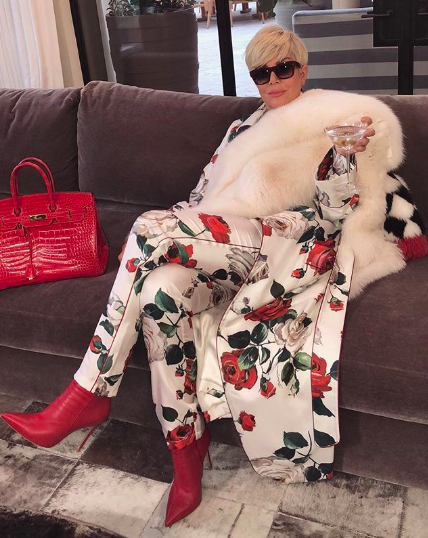 As the hardest working momager in showbiz, Kris isn't above getting a little help from time to time. So it shouldn't come as TOO much surprise that on Keeping Up With The Kardashians, Kris introduced the newest member of her staff to her kids: her personal scribe.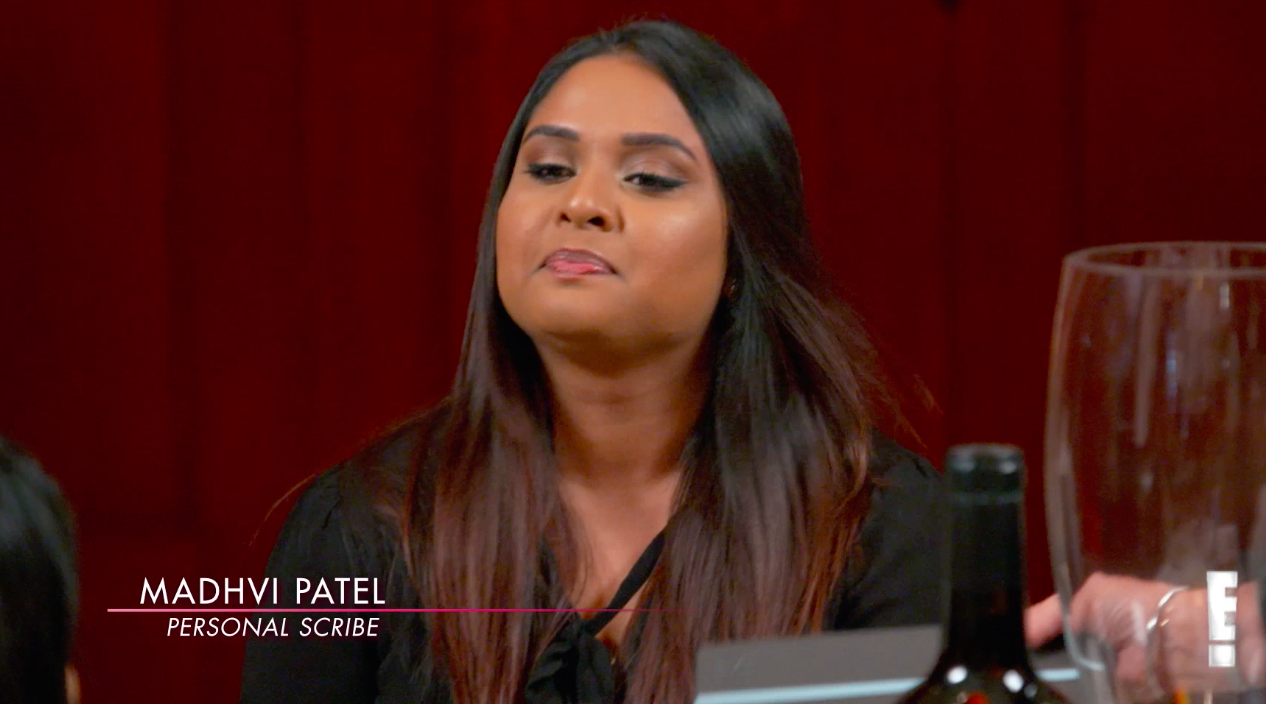 While Kris's intentions *SEEM* to be good...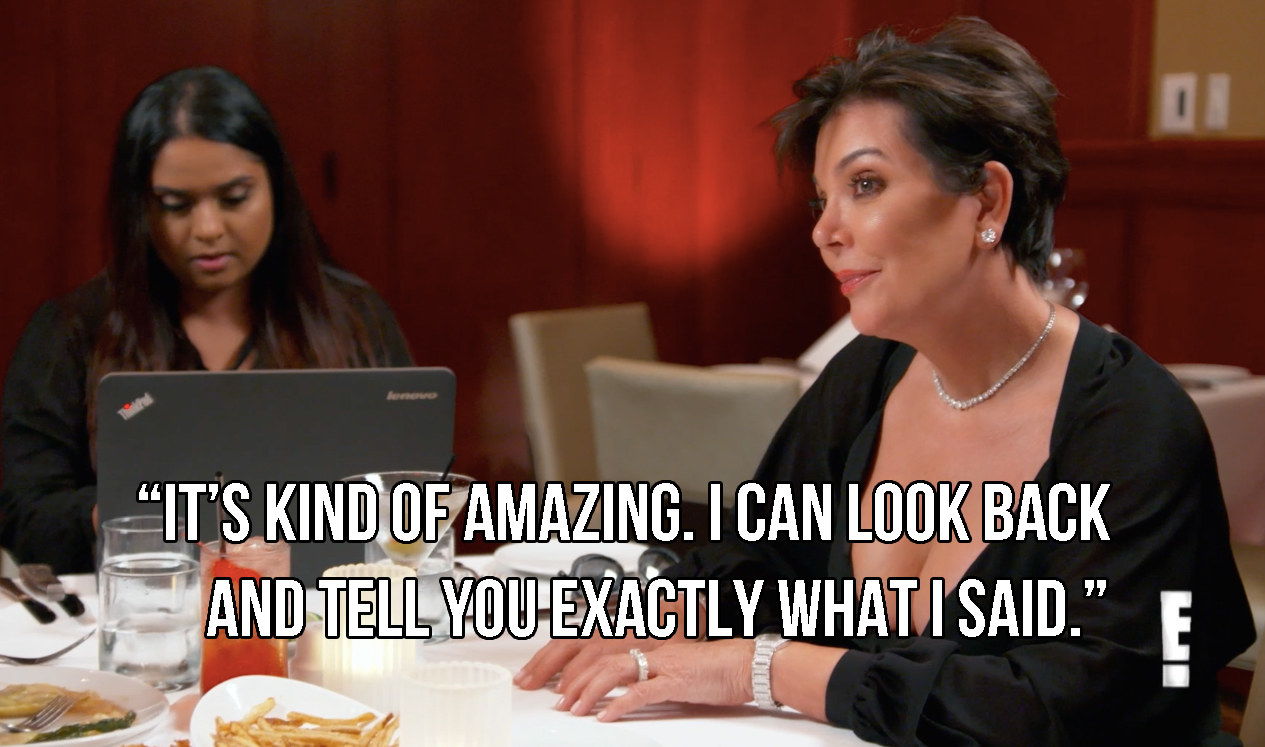 ...her kids were quick to call her out on her B.S., as per usual.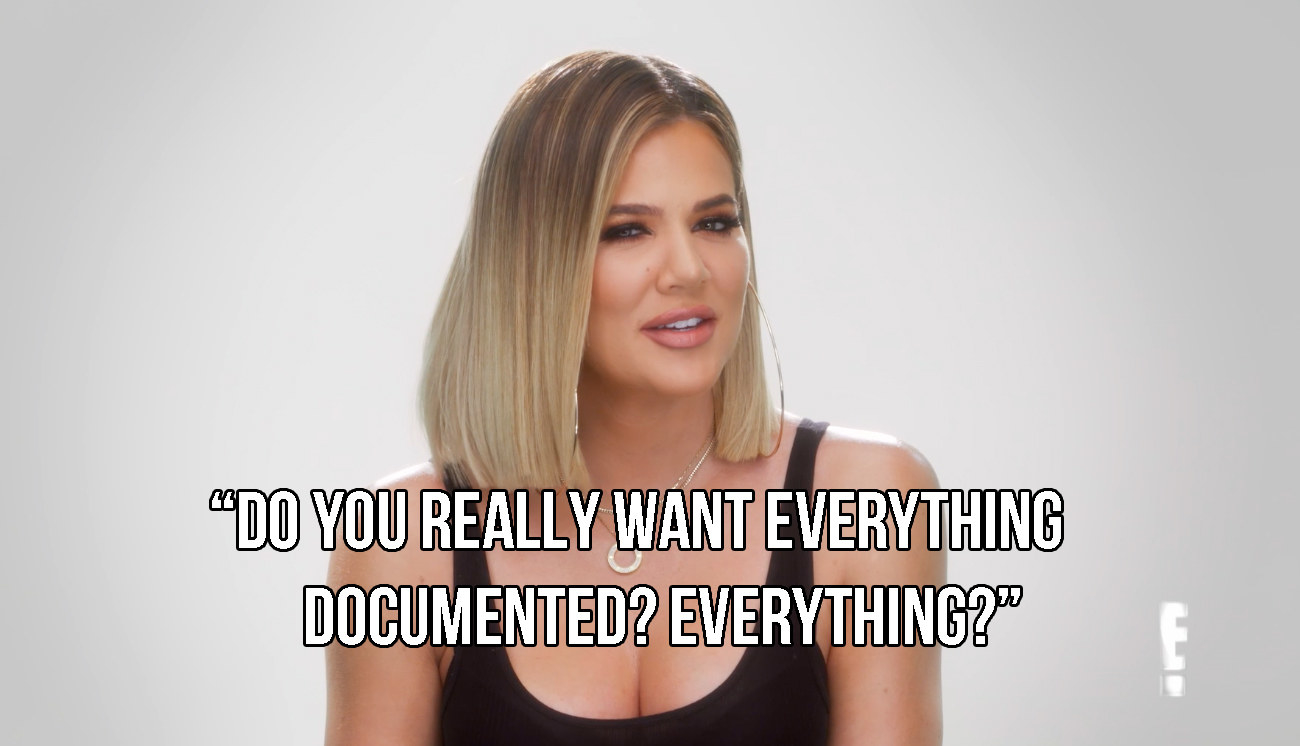 So to make Kris uncomfortable, Khloé and Kourtney tried REALLY hard to say the craziest thing possible for the scribe to write down.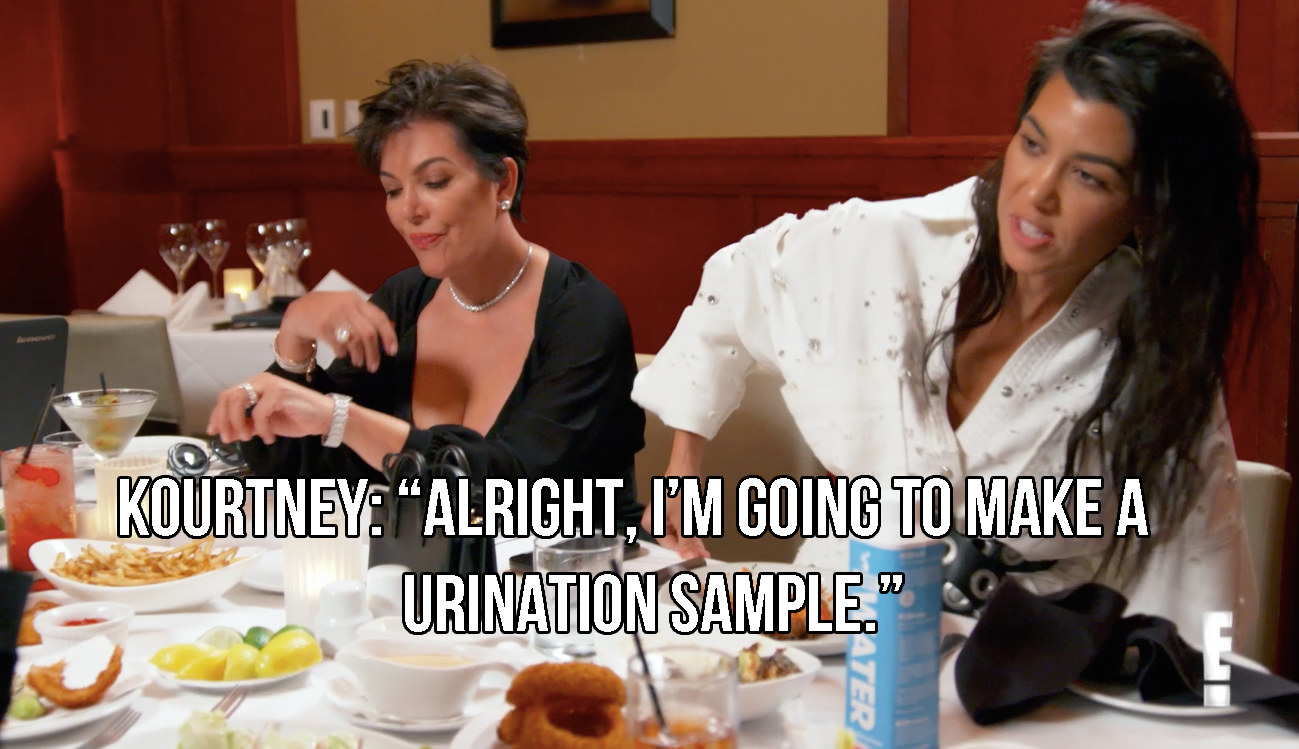 Like, REALLY hard. Who says these women don't have talent?!
And while Kim nearly lost it...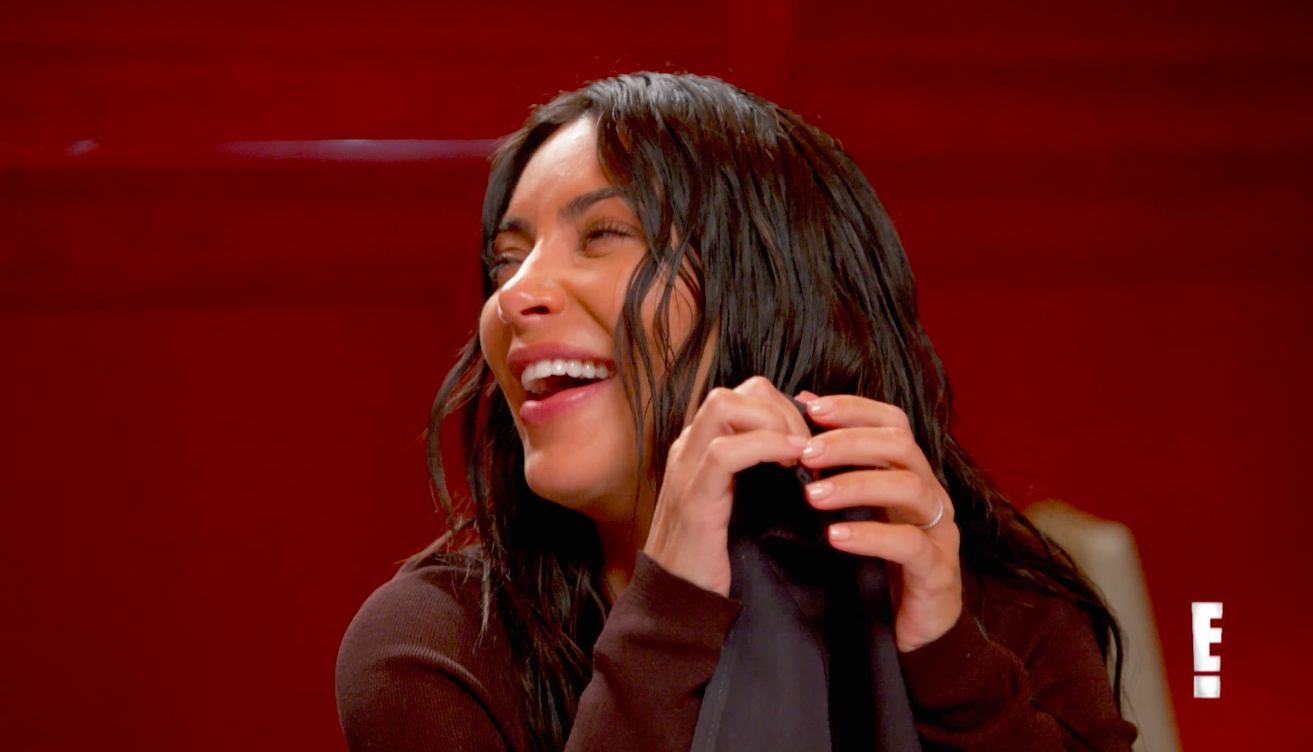 ...and the sisters nearly broke Kris...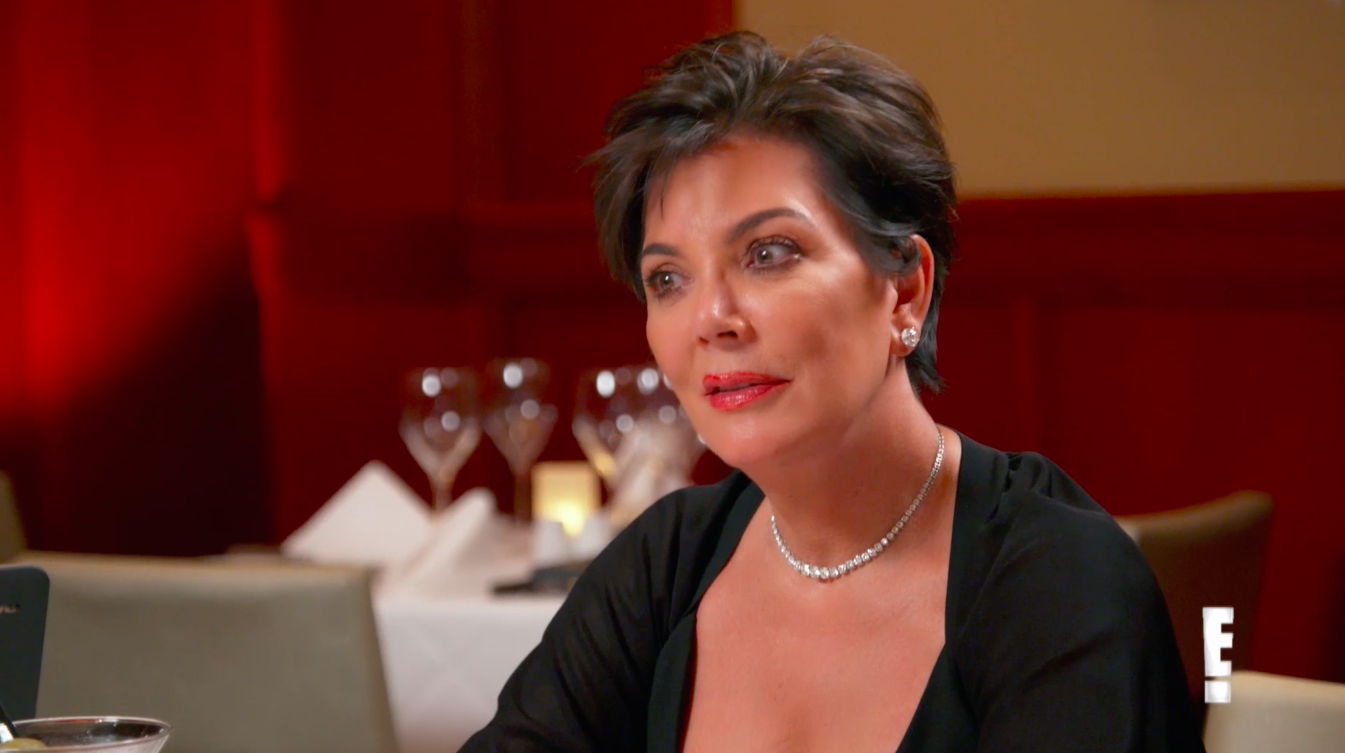 ...Madvhi stayed professional throughout the whole ordeal.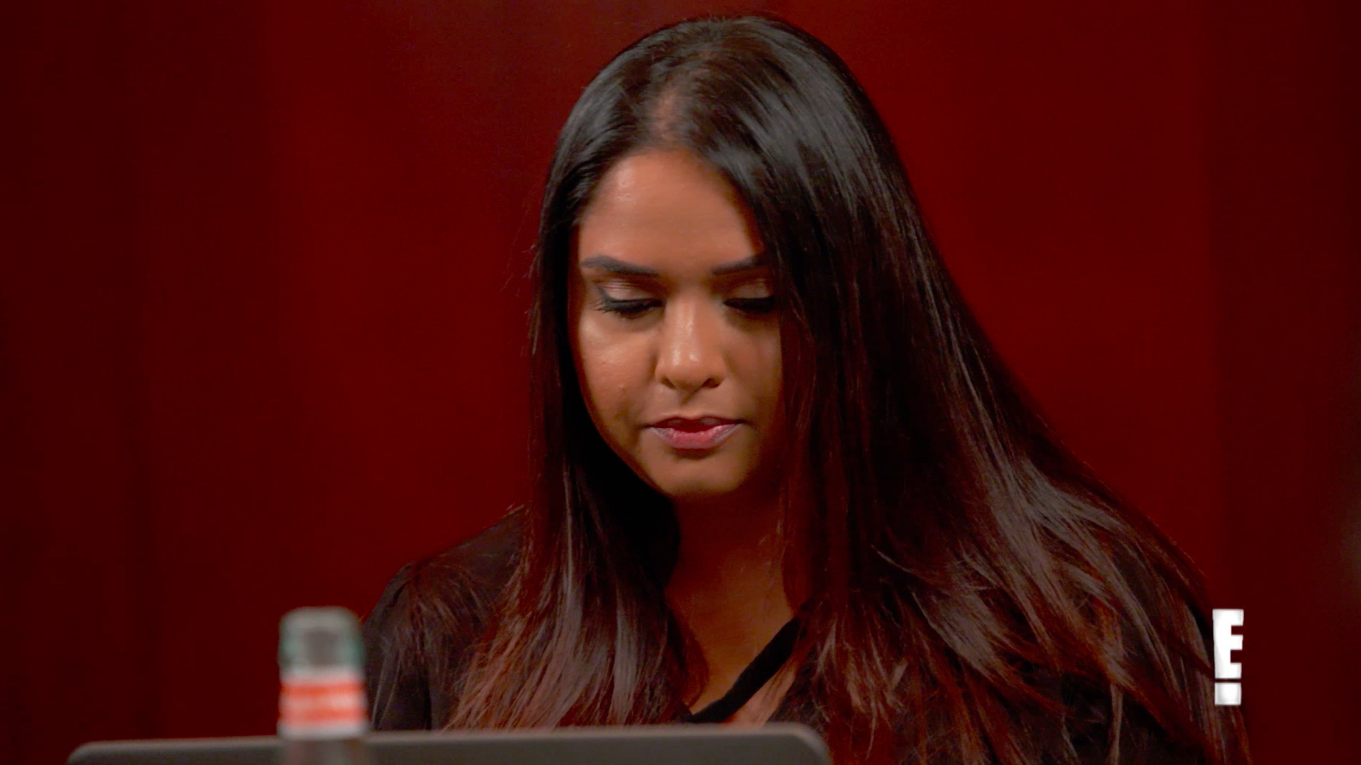 Alright, but who else hopes they can read all these transcripts one day? Oh, to be a fly on the wall of Kris Jenner's life!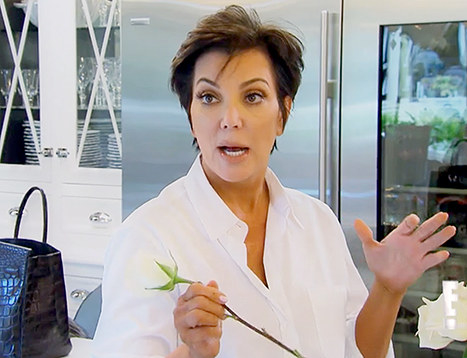 Keeping Up With The Kardashians airs at 9 p.m. Sundays on E!