Before we get started, let's get one thing straight. American democracy is crumbling before our eyes, yet here you are after clicking on another BuzzFeed article about the Kardashians. I don't want to hear a friggin' PEEP in the comments section about how much we write about this family or if Kris Jenner is paying us off. YOU CLICKED...NOT ME!!!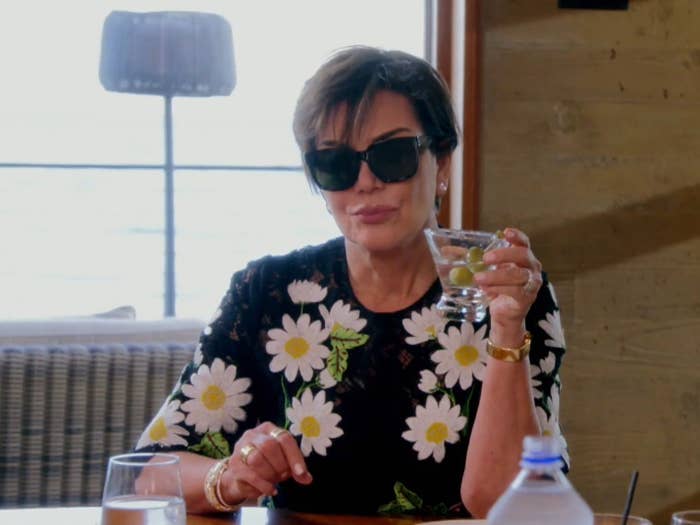 Anyway, back to our previously scheduled programming. There's a popular saying online that, "The devil works hard, but Kris Jenner works harder."
Seriously, it's a thing.
So when Kris' son-in-law Kanye West went on a massive tweetstorm today on an array of topics (including tweeting pictures of him wearing his signed MAGA hat)...
...and his wife Kim Kardashian rushed to his defense online, people were VERY quick to speculate as to how the mastermind behind the Kardashian-Jenner empire was handling (and spinning) the news.
We didn't hear much from Kris, but she did manage to pull herself away from posting Instagrams of Rob's Arthur George sock line to deny a slew of stories being posted about the family.

Yup, nothing to see here!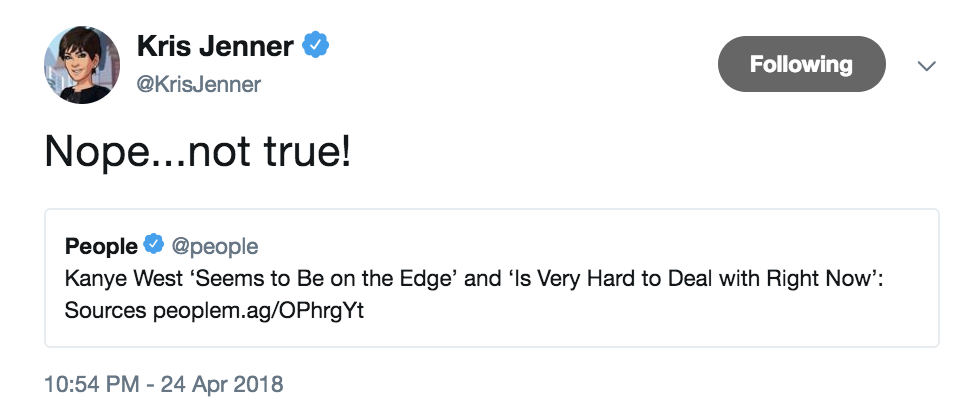 Like........I'm literally dying at this clarification. Kris is all about the BAG.
Of course, people were here for Kris already being on spin control.
But aside from a few tweets, we don't know much else as to how Kris is in damage control.
And we the people want ANSWERS!
Because seriously...if Kris can't keep a lid on her family members, what has the world come to?
With a lack of information, scenarios were imagined.
Like, I could see this happening.
And this too TBH.
And also this.
But we know at the end of the day, Kris is going to make everything right, because that woman EARNS her 10%.
And let's be real, she probably will barely even break a sweat doing it.
Forget Kanye...we're all about #Kris2020!!!