When Kim Kardashian returned to social media after a hiatus following her Paris robbery, her posts on Instagram looked noticeably different.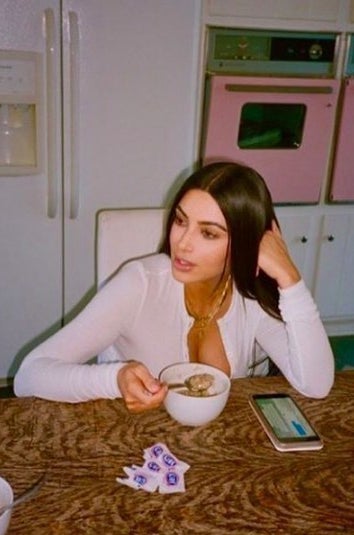 Gone were the opulent shots flaunting her wealth and jet-set lifestyle, replaced by images of her family (with husband Kanye West and children North and Saint), shots of everyday life (eating, lounging around the house), and simpler vibes (think outfit of the day, but staged at home instead of paparazzi shots).
Kim has gradually eased back into posting shots that resemble her feed prior to the robbery (vacation shots, shots of her at work) but the sense of intimacy is still there. Additionally, the photos have a vintage quality to them (either because of the way Kim filters her photos, or because she's using actual film like a Polaroid).
You can check out a Jezebel piece on the meaning of her new Instagram aesthetic here.
We wanted to see what it would be like to replicate Kim's new and frankly ICONIC Instagram presence on our own feeds. Would it be difficult? Would we learn anything from the experience? Would Kris Jenner adopt us?
Kuwilileni's thoughts prior to the experience:
Kane's thoughts prior to the experience:
Rachel's thoughts prior to the experience:
Ella's thoughts prior to the experience:
Sam's thoughts prior to the experience:
Kuwilileni's posting experience: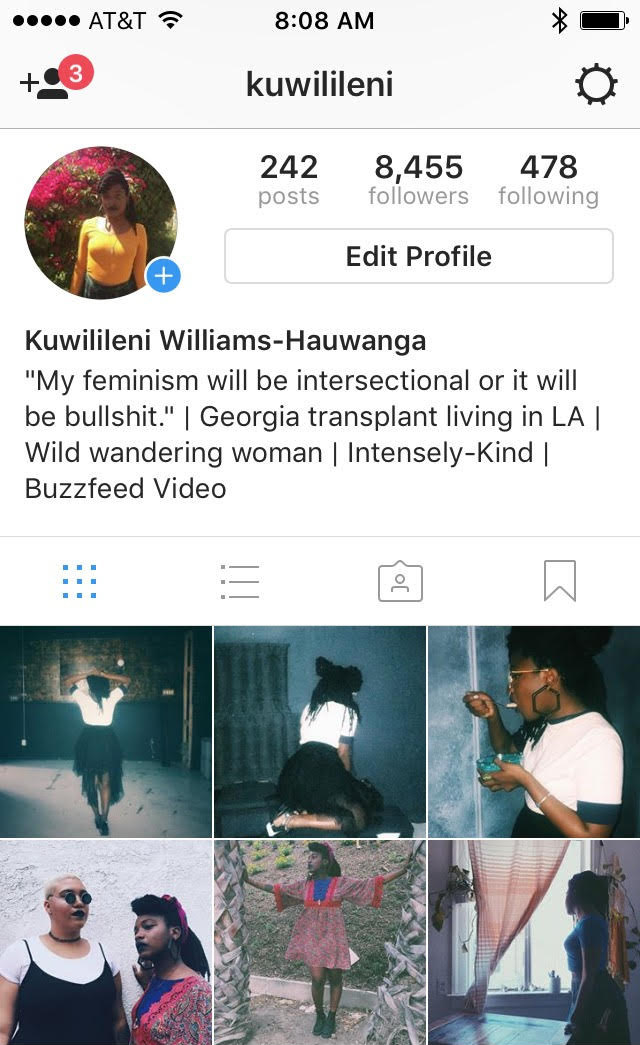 Kane's posting experience:
Rachel's posting experience: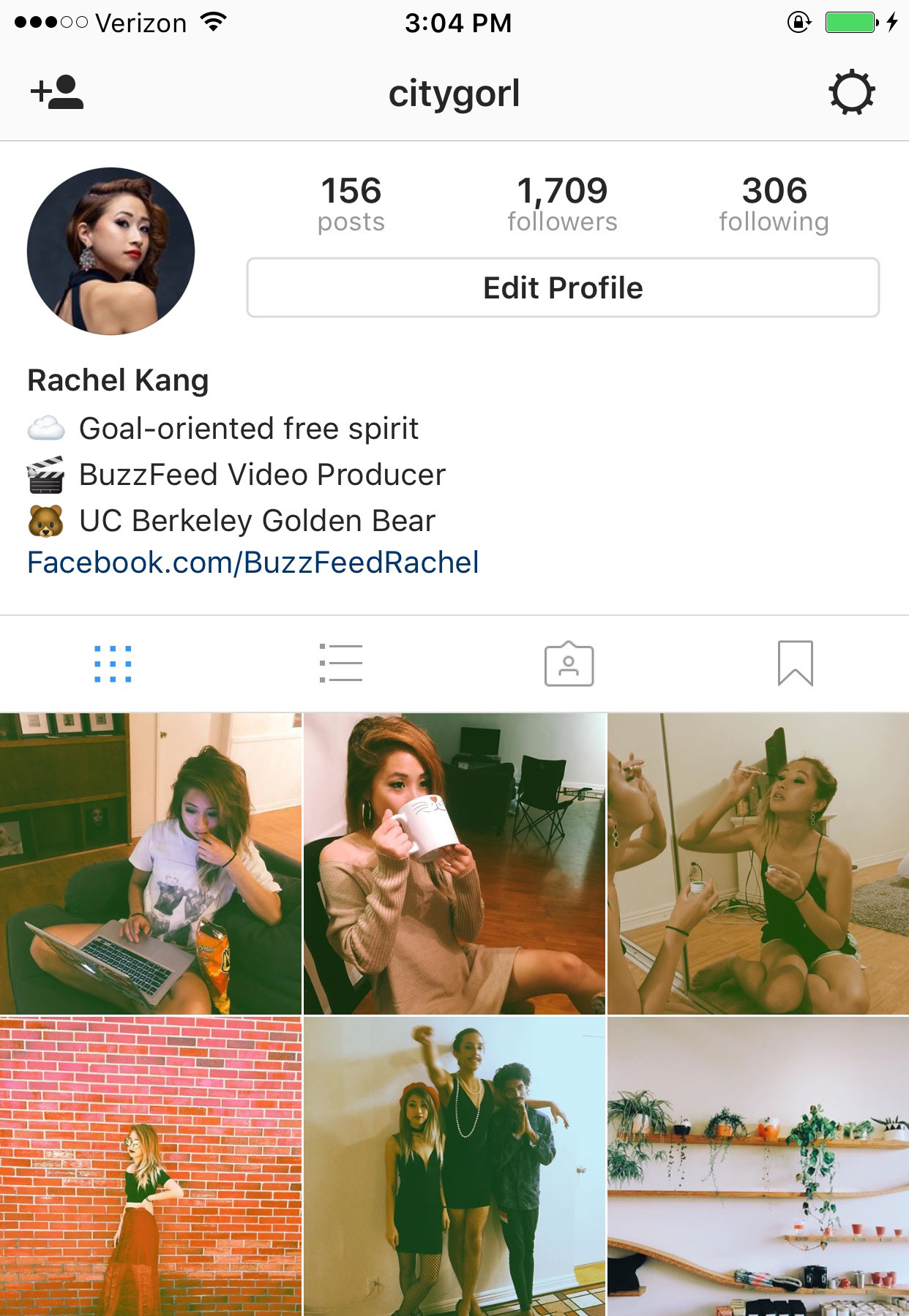 Ella's posting experience: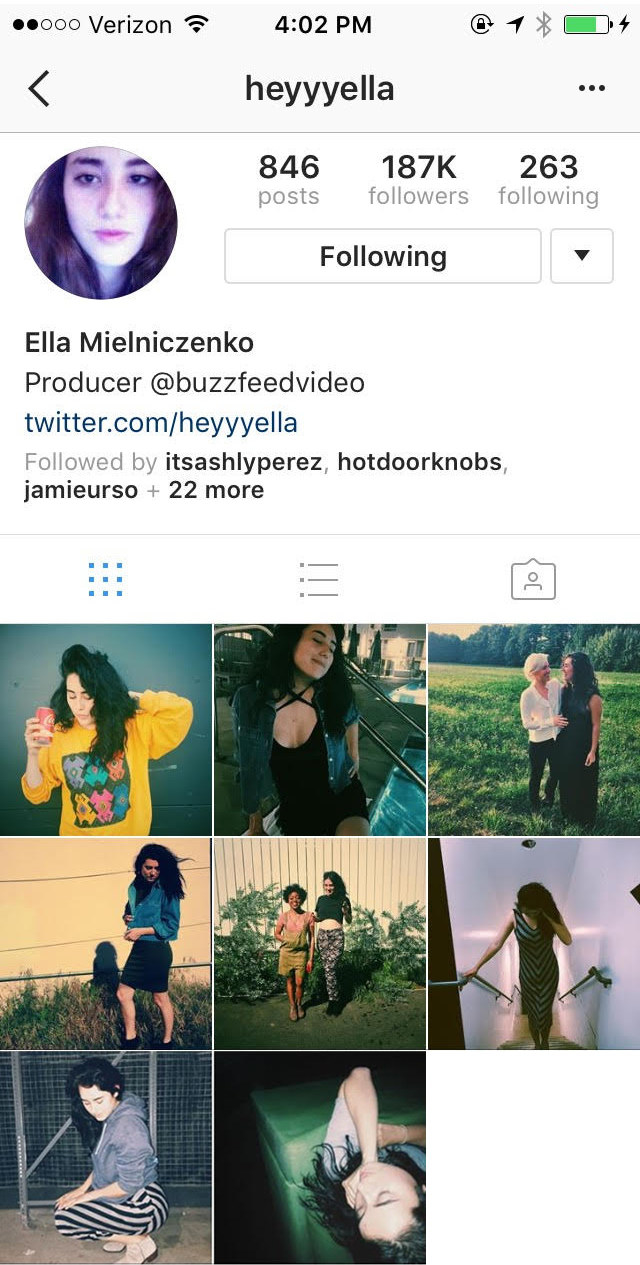 Sam's posting experience: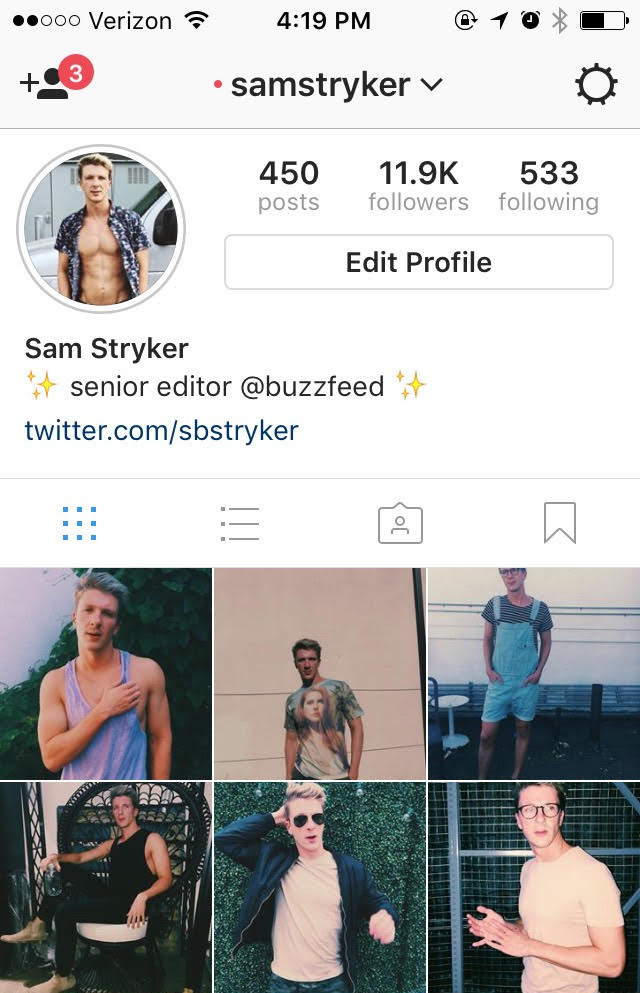 Final thoughts:
Kuwilileni: I learned that the Kim K of five years ago and the Kim K of today are very different people. She's been molded by time and circumstance into something deeper than what I perceived her as before. I think her Instagram has a high level of thoughtfulness, with each picture crafted to perfectly articulate herself. I've always been a lover of analog photography, and these series of photographs serve as a reminder of why I believe the quality of grain and light can have an effect on mood.
Kane: Overall, I learned that it's super fun to show different sides of your life and that I should experiment more with camera angles, filters, and poses. I learned how creative I can get with Instagram rather than just taking a traditionally "good" photo. I have even more appreciation of Kim's grasp of storytelling and marketing, and her true mastery over her image. Going forward, I definitely want to explore new and creative ways I can tell my own story through Instagram, and now I have more tools to do so. I will also now start to think about feelings a photo conveys rather than only looking at them technically.
Rachel: It's a skill how Kim controls her narrative partly through her social media. People responded best to my photo where I'm eating Hot Cheetos and browsing the internet because it's relatable. I think that's why she did the family photo series: Celebrities want to be relatable as much as they want to be aspirational. I realized that all of us organize our social media to convey specific things about ourselves.
Ella: Overall, I think she has a really cool aesthetic. I wish that I always had someone to take, style, and help me edit my photos. It definitely takes a lot more work than it seems. I think that what I learned is that I'm pretty low maintenance when comes to social media. Adding extra steps/apps didn't seem worth it. At first I was nervous about posting photos that were a little more intimate or personal than i'm used to but in the end it was fun to open up a little in that way. What I'll take going forward is maybe being more mindful of keeping a photographic aesthetic — not necessarily Kim's, but maybe one that becomes my own.
Sam: I have a newfound respect for the amount of effort Kim K (and other social media stars) put into presenting their lives on social media. Prior to the experience, my idea of "Instagram" was taking a cute picture, maybe slapping a filter on it, and posting it. But trying to post like Kim shed some light on how Instagram can be used to tell a story, and the amount of time and consideration that goes into doing so. Whoever says the Kardashians don't have talent is flat-out WRONG.
Kardashian for life, baby!
And if you'd like to filter your photos like Kim, here are the instructions for doing so:
VSCO Cam App
C1
Temp -2
Tint 3
Fade 2.5
Highlight Tint Blue 2
Shadow Tint Green 3
Exposure .5
Contrast 1
Saturation 1
Grain 4
Snapseed App
Glamour Glow Preset 2
Glow 30
Grain 20
UNUM App
Compare & preview your grid