In case you missed it, Katie Ledecky won ANOTHER gold medal at the Olympics, setting a world record in the 800-meter freestyle. But perhaps the most insane thing was how far ahead of her competitors she was.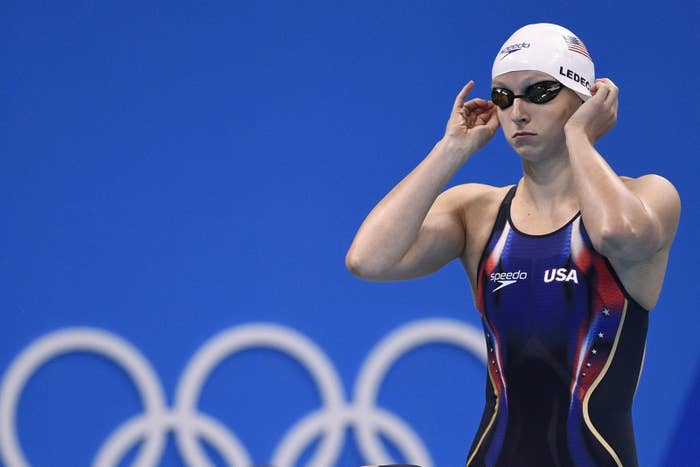 For context, here's a normal swimming event at the Olympics: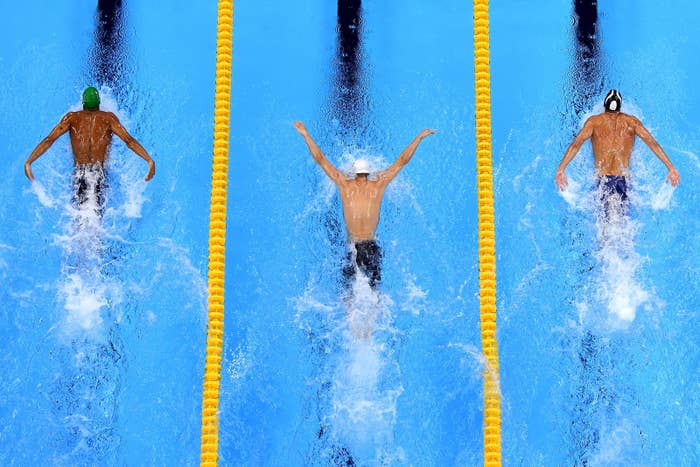 And this is Katie during her 800-meter freestyle final:
FYI, she's in the pool with the fastest swimmers in the world, and she's so far ahead they're not even on the TV screen: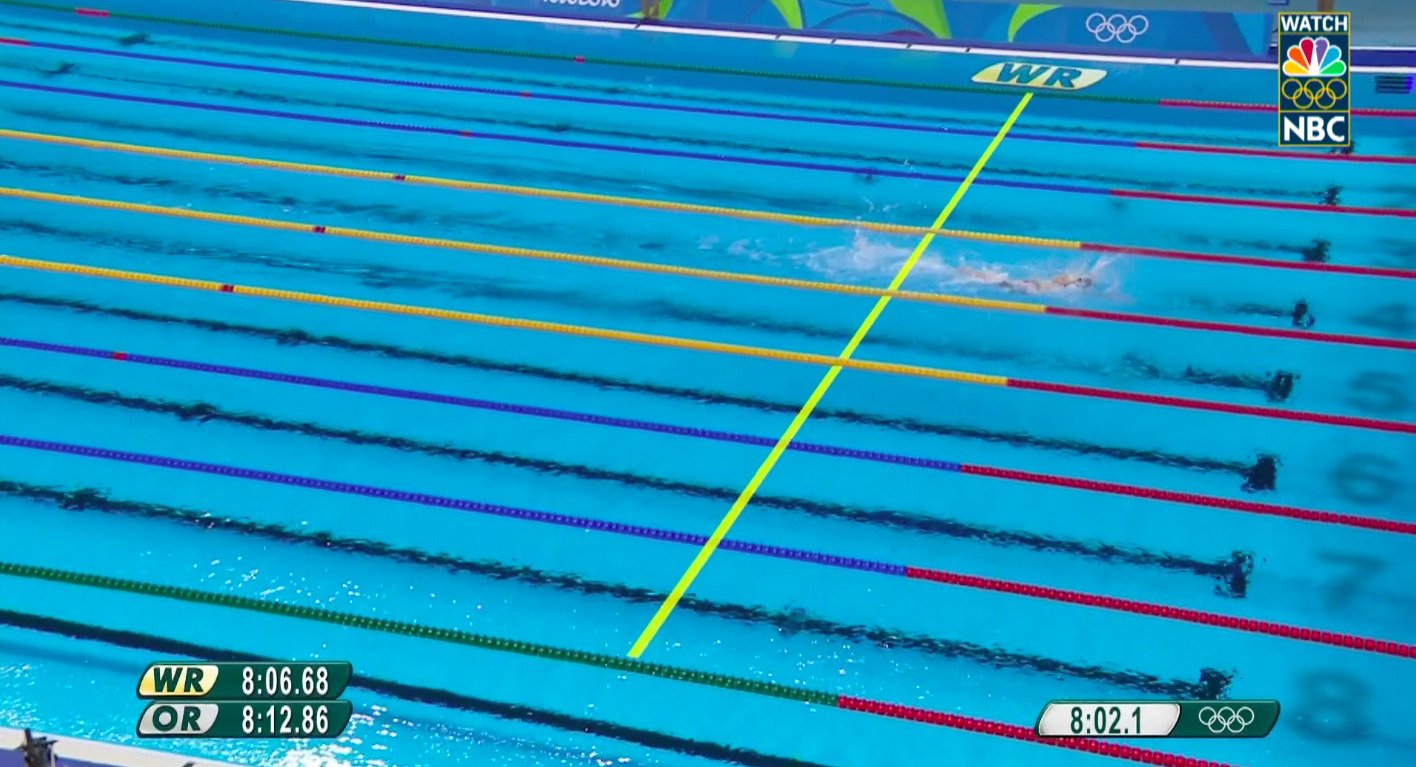 A reminder that there are SEVEN other swimmers in the pool with her: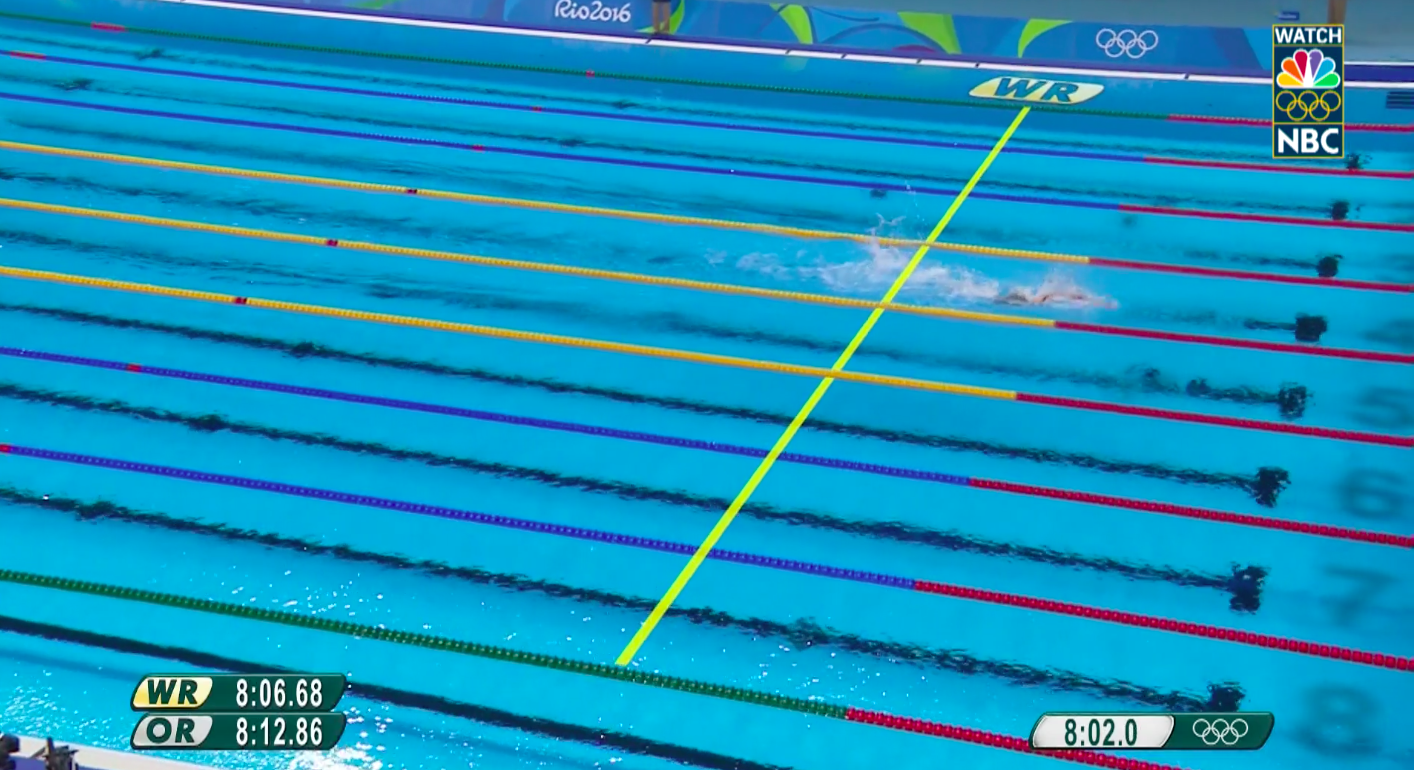 Like, doesn't it look like she has the pool to herself?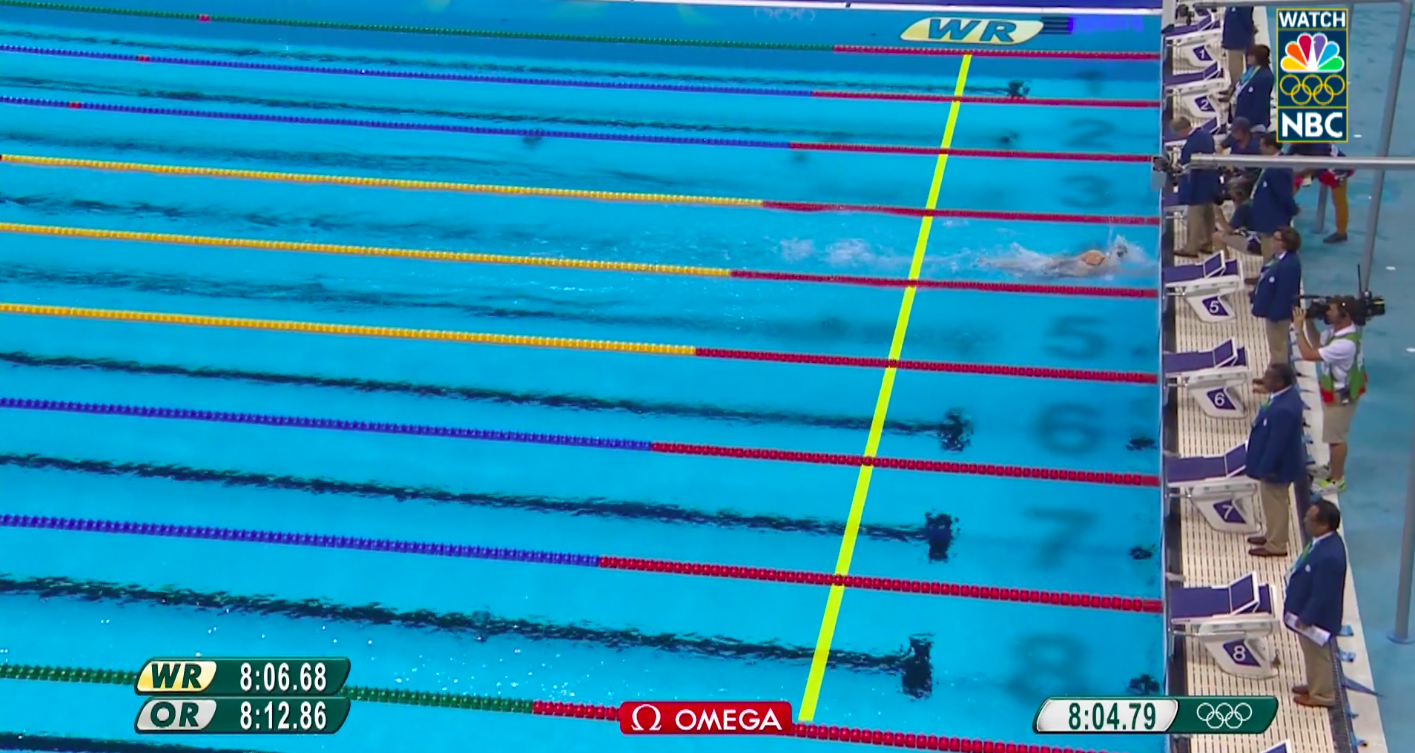 She had to wait almost 12 seconds before the next swimmer, Great Britain's Jazmin Carlin, touched the wall to win silver:
Basically, this is Katie waiting for everyone else in the pool to finish:
Her face after the race sums it all up. Congrats on another gold, Katie!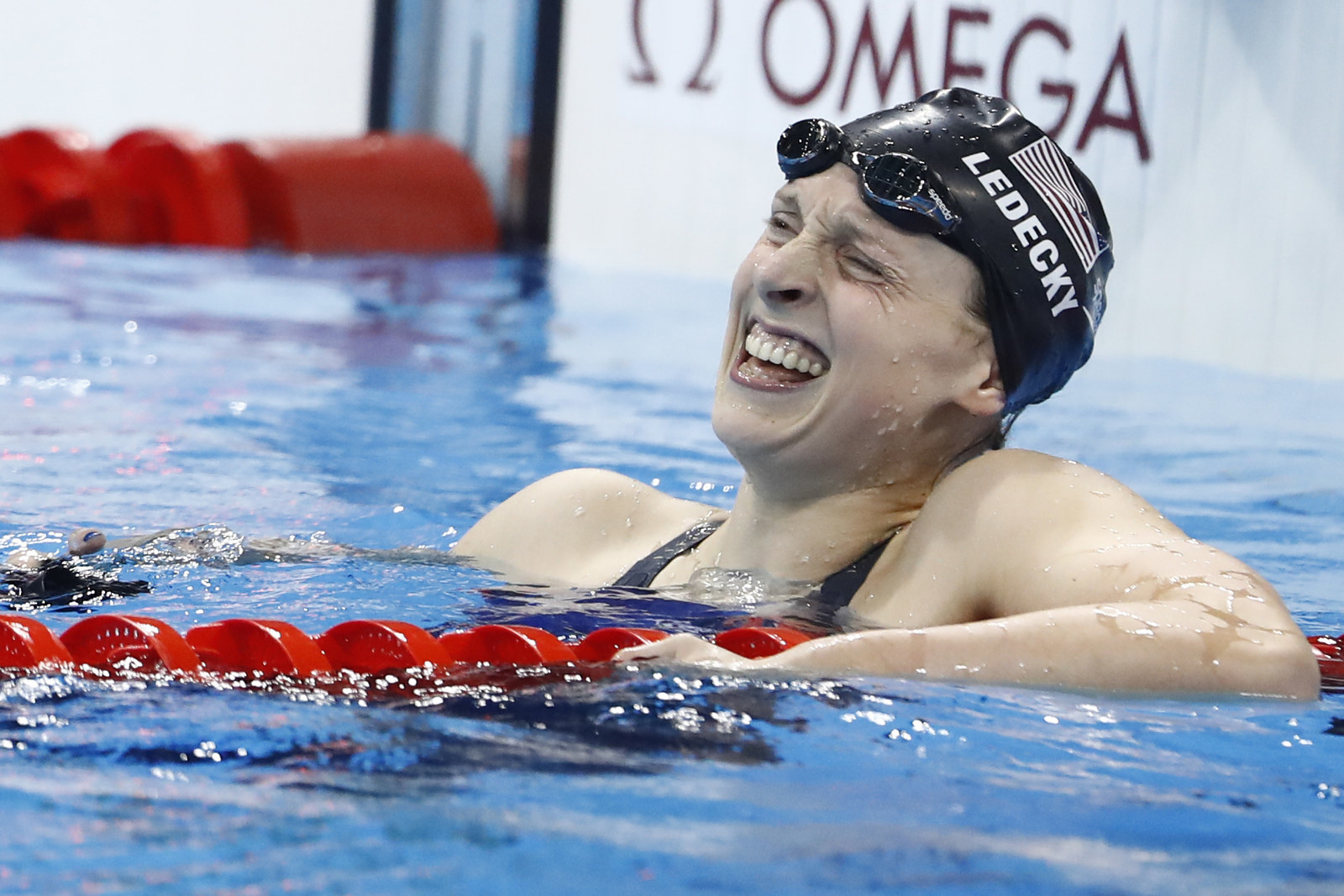 Sign up for BuzzFeed's Rio Roundup newsletter to get the hottest news each day of the games!