Of course, when the serial awards show stage-crasher said he was performing something "original" he also had to mention he'd be name-dropping one of the judges in his audition: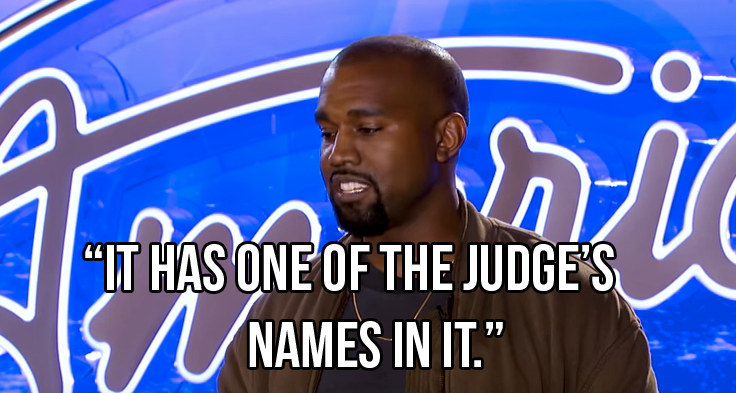 JK it totally was Jennifer Lopez.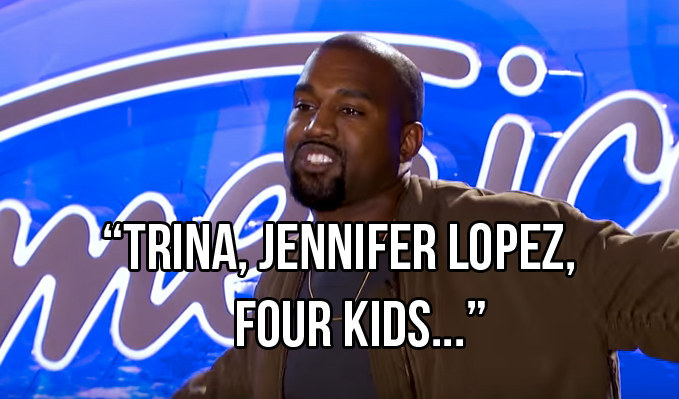 And J.Lo was totally feeling the performance, because DUH it's Yeezy Season!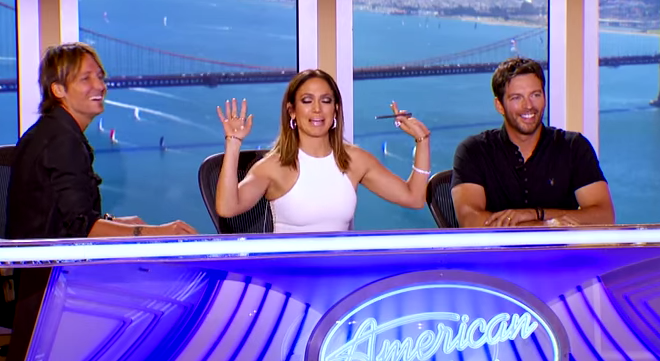 And of course, Kim took some time off from breaking the internet to support her hubby's dreams of finally making it big in music.
Not surprisingly, the judges LOVED his performance. Kanye made it through to the Hollywood round!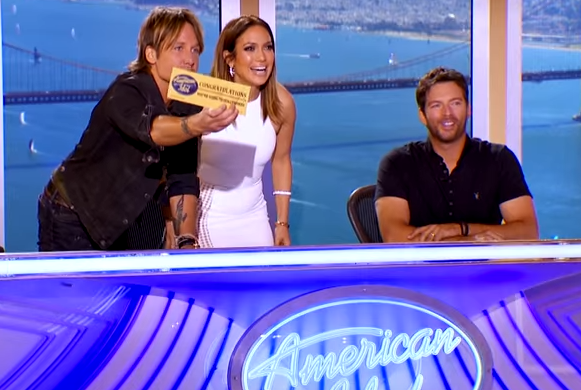 Happy Kanye is the best Kanye. Congrats, Yeezy!