Canadian heartthrob/Prime Minister Justin Trudeau marched in this weekend's Toronto Pride March and he TRULY out-Trudeau'd himself.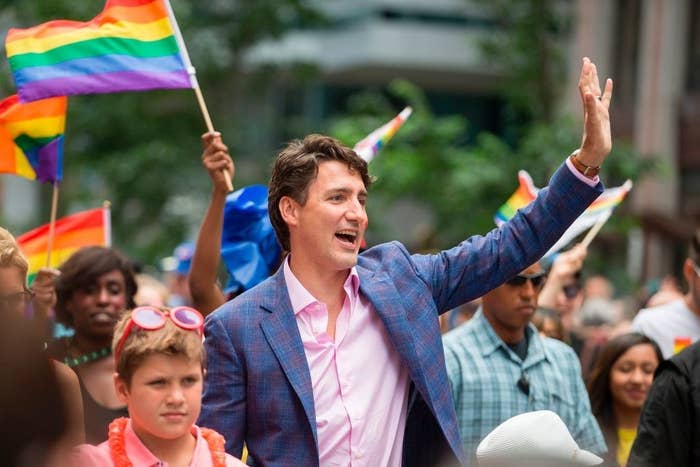 The prime minister's photographer Adam Scotti captured this image of Trudeau during the march, and I'm pretty sure someone just started cutting up a crap-ton of onions up in here.
As Twitter user Laura Olin points out, this picture has EVERYTHING. The handsome Canadian prime minister at Pride. He's rocking rainbow flag socks. Oh, and he's high-fiving a little girl dressed as Wonder Woman to boot. BUT THERE'S MORE.
Those aren't just any pair of socks. Those are rainbow socks that have "Eid Mubarak" written on them to celebrate Ramadan.
And finally, if you look a little closer, you'll notice something magical...
Thanks for being a great ally, Justin!