Justin Bieber Dodged A Water Bottle After He Said He Doesn't Know The Lyrics To "Despacito"
At least he was being honest?
...but one thing Justin Bieber might want to consider removing from his résumé is vocalist on the song "Despacito." As you probably know, Bieber lent his skills to a remix of the Luis Fonsi/Daddy Yankee track, and it was a smash: It went No. 1 in the USA.
And then just this month, things got even MESSIER at a performance in Stockholm. Even though this video is only 29 seconds, it has more plot twists than a feature-length Hitchcock film:
First, Bieber tells the crowd he won't be singing the hit song because he doesn't "know it":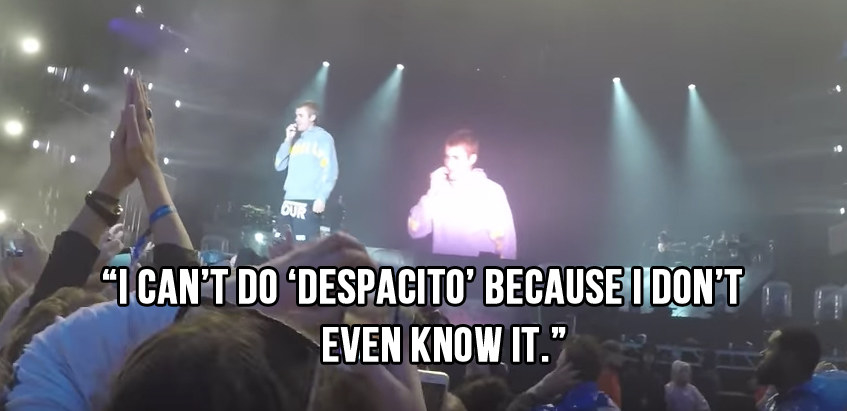 Again...this is Justin Bieber to "Despacito":
Then he waves his hands at the crowd (even though they're cheering him on) and is like "LOL nope still not happening":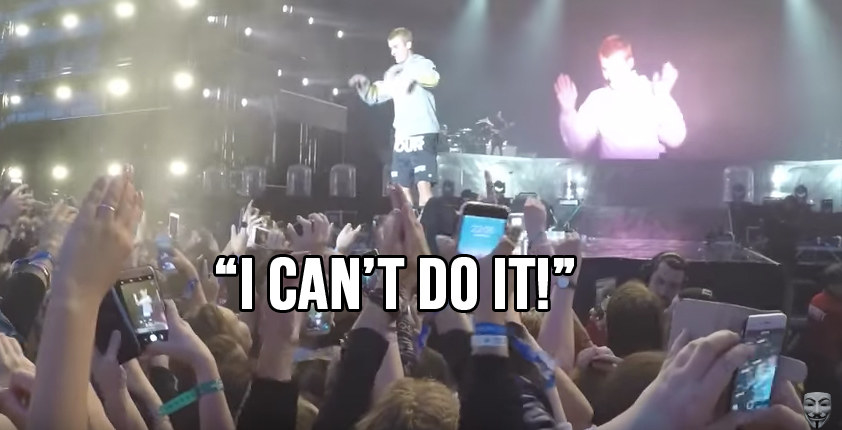 FINALLY, just when you thought it couldn't get any crazier, Bieber has to dodge a water bottle thrown at him by a fan:
Maybe stick to English next time if you're not going to actually learn the lyrics, Biebs.