1.
I hadn't even stepped foot in the convention center, but I was already picking up some serious feline vibes.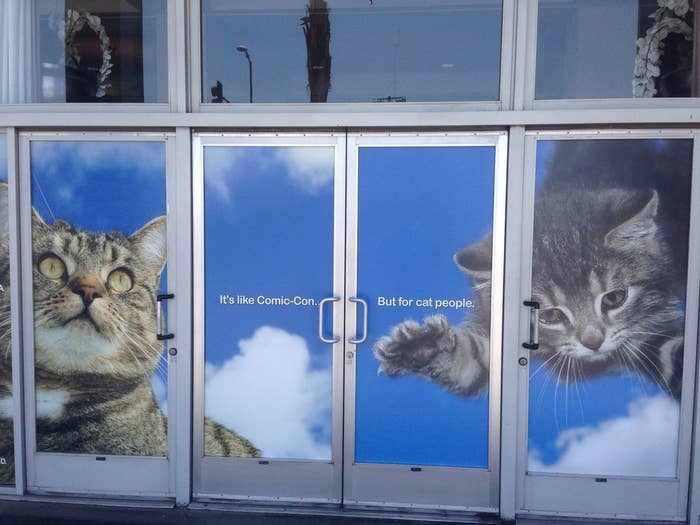 2.
I admired the pawfectly themed elevators.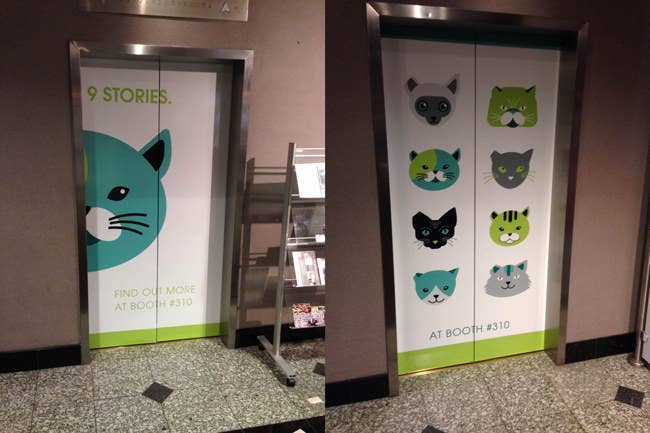 3.
As were the bathrooms.
4.
Of course, I saw some furbulous outfits.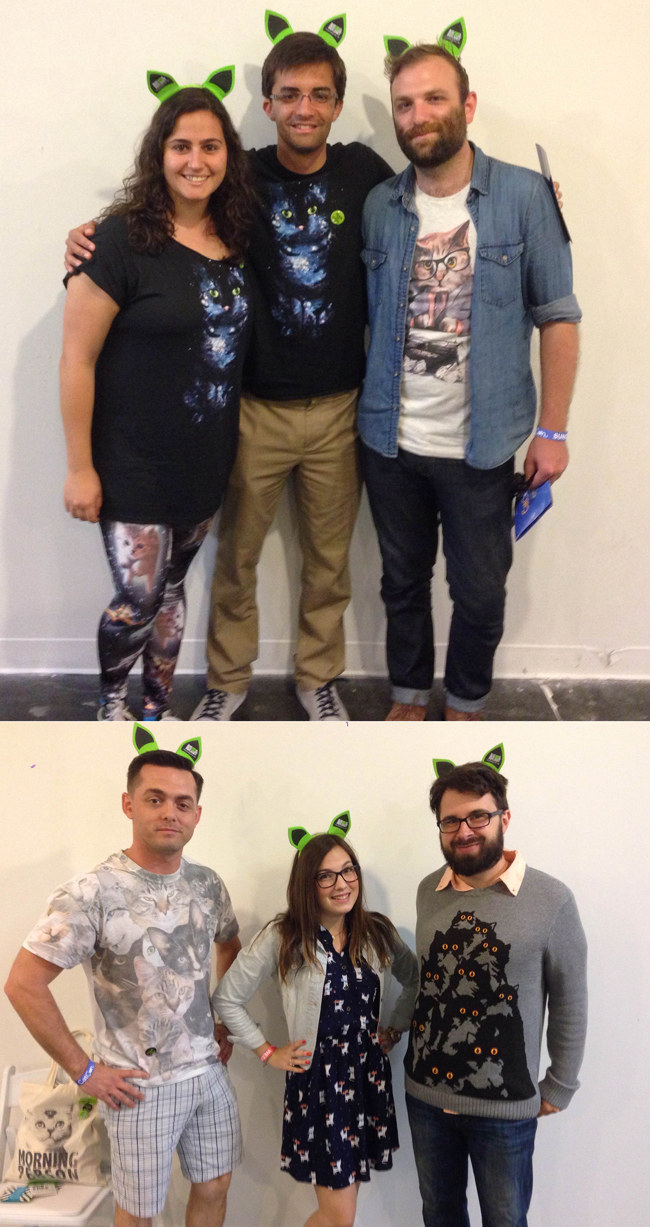 5.
Some people went ALL OUT with their outfits. This girl really was the cat's meow.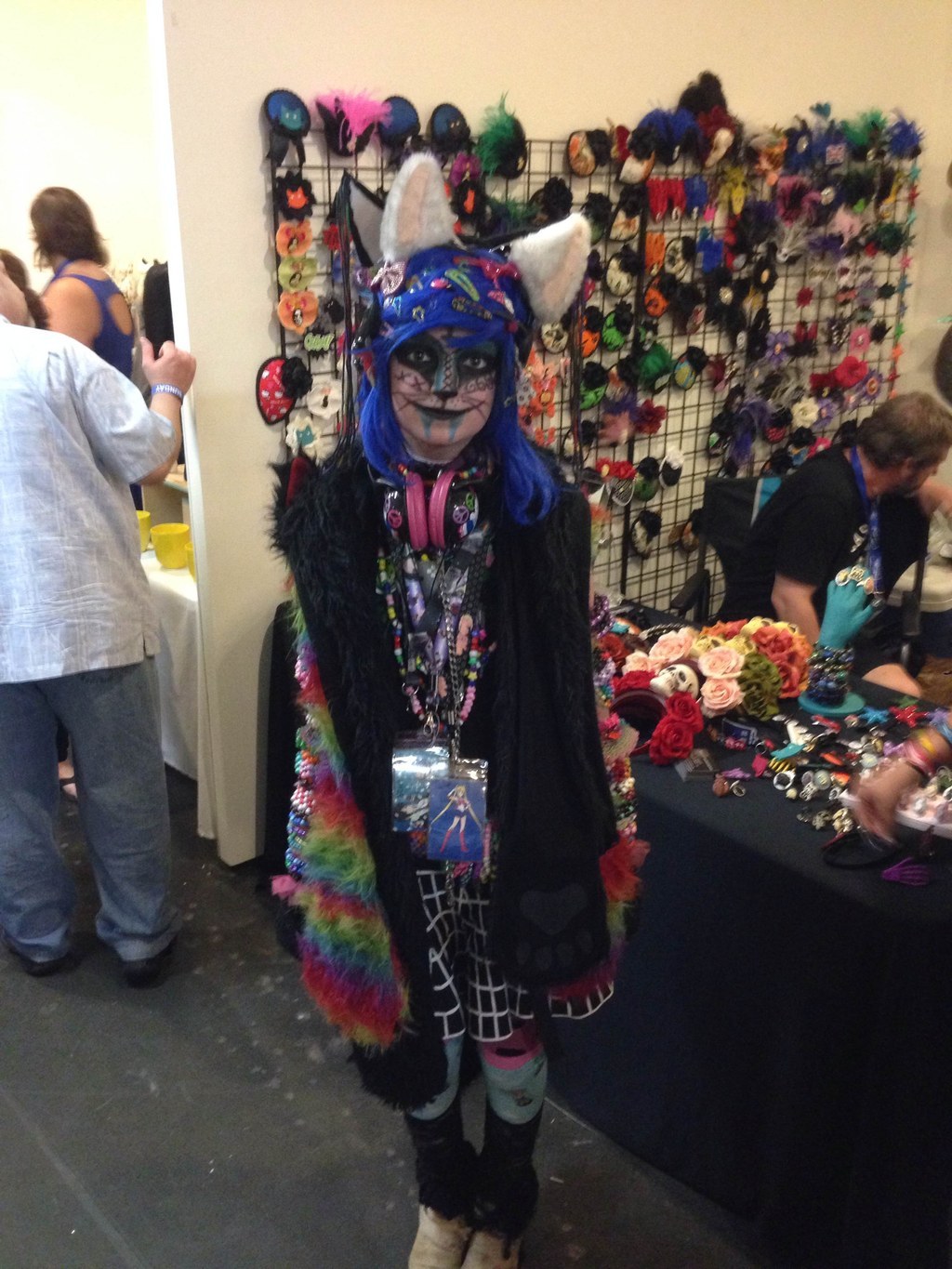 6.
Like seriously, I saw SO. MANY. CAT. OUTFITS.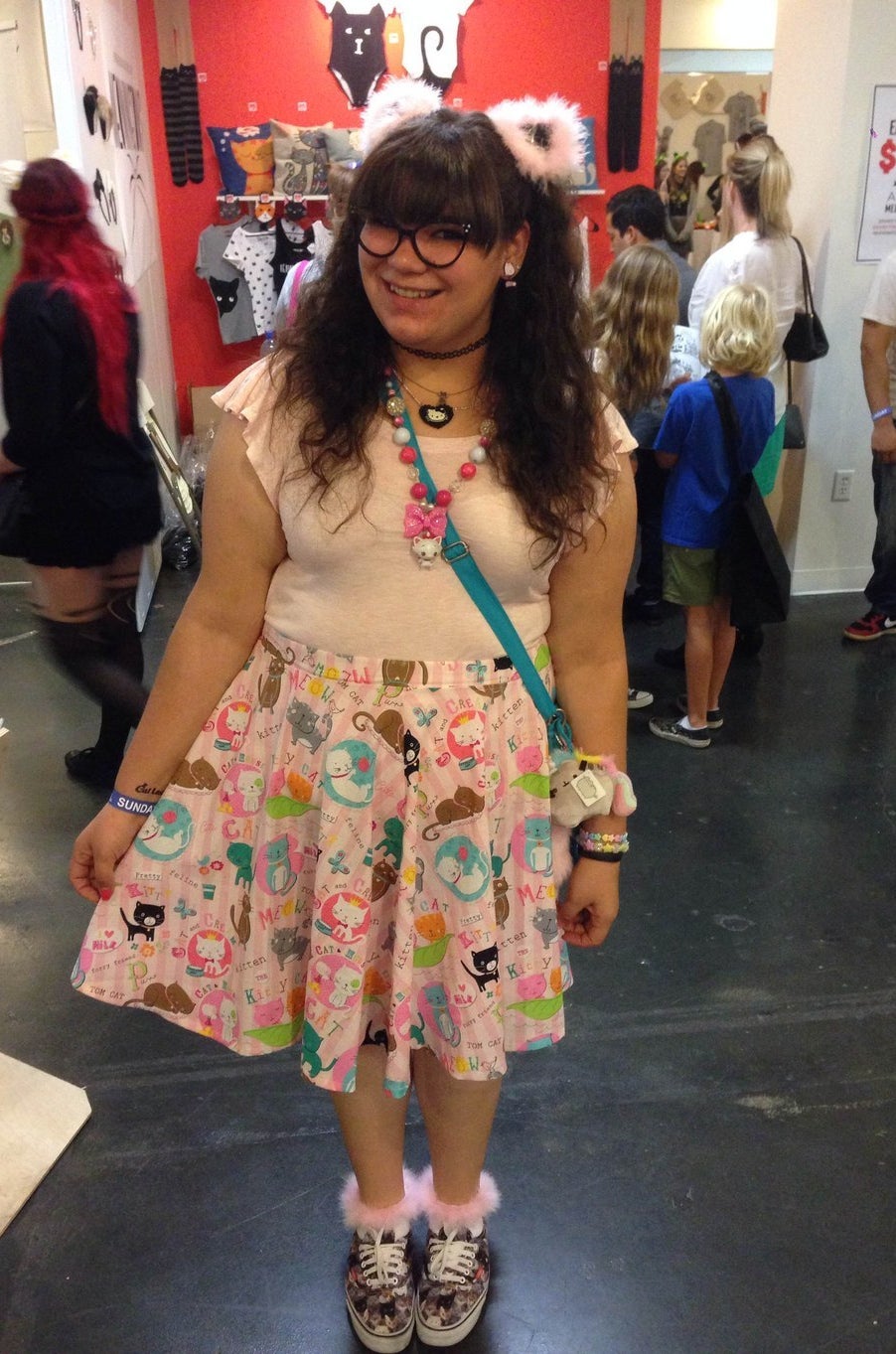 It was like Fashion Week, but for JUST cat-themed clothes.
7.
And even though not EVERYONE was wearing feline-themed clothing, I noticed almost everyone had cat ears on.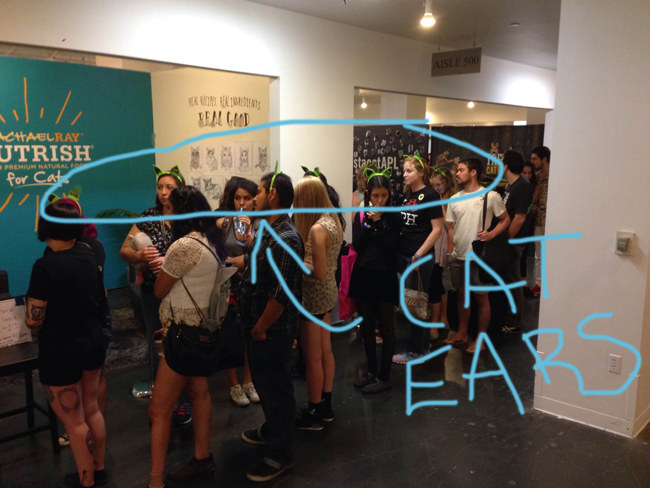 8.
I realized this was THE place to be in L.A. for the weekend.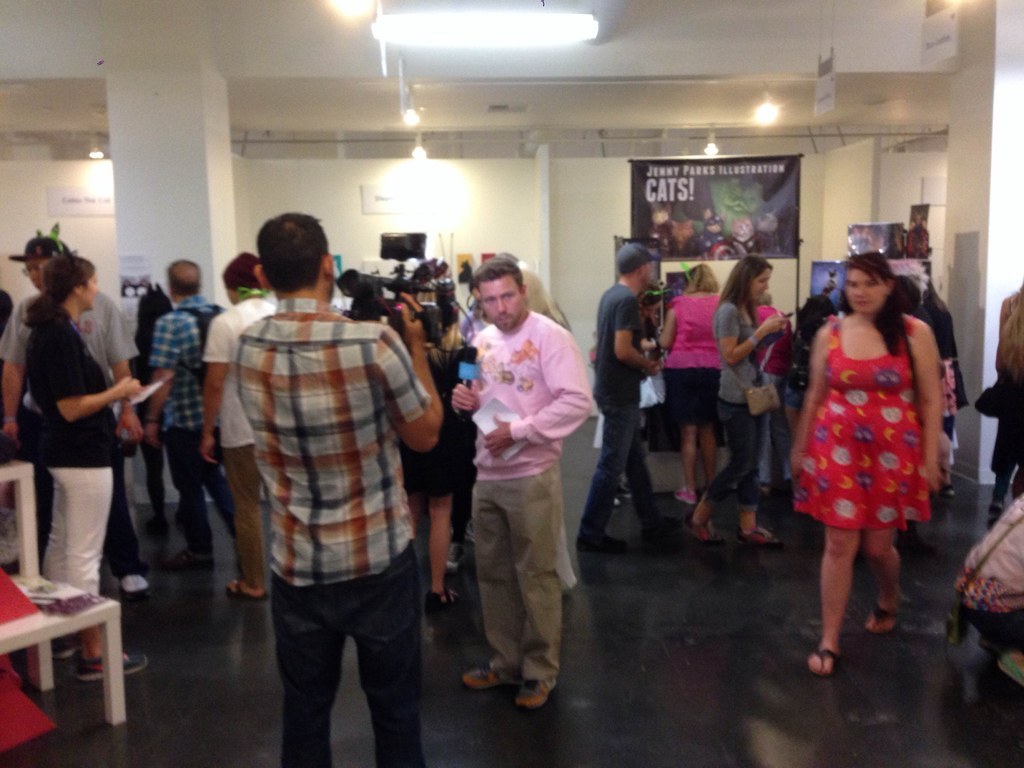 10.
Of course, I browsed through the INSANE cat-themed items for sale.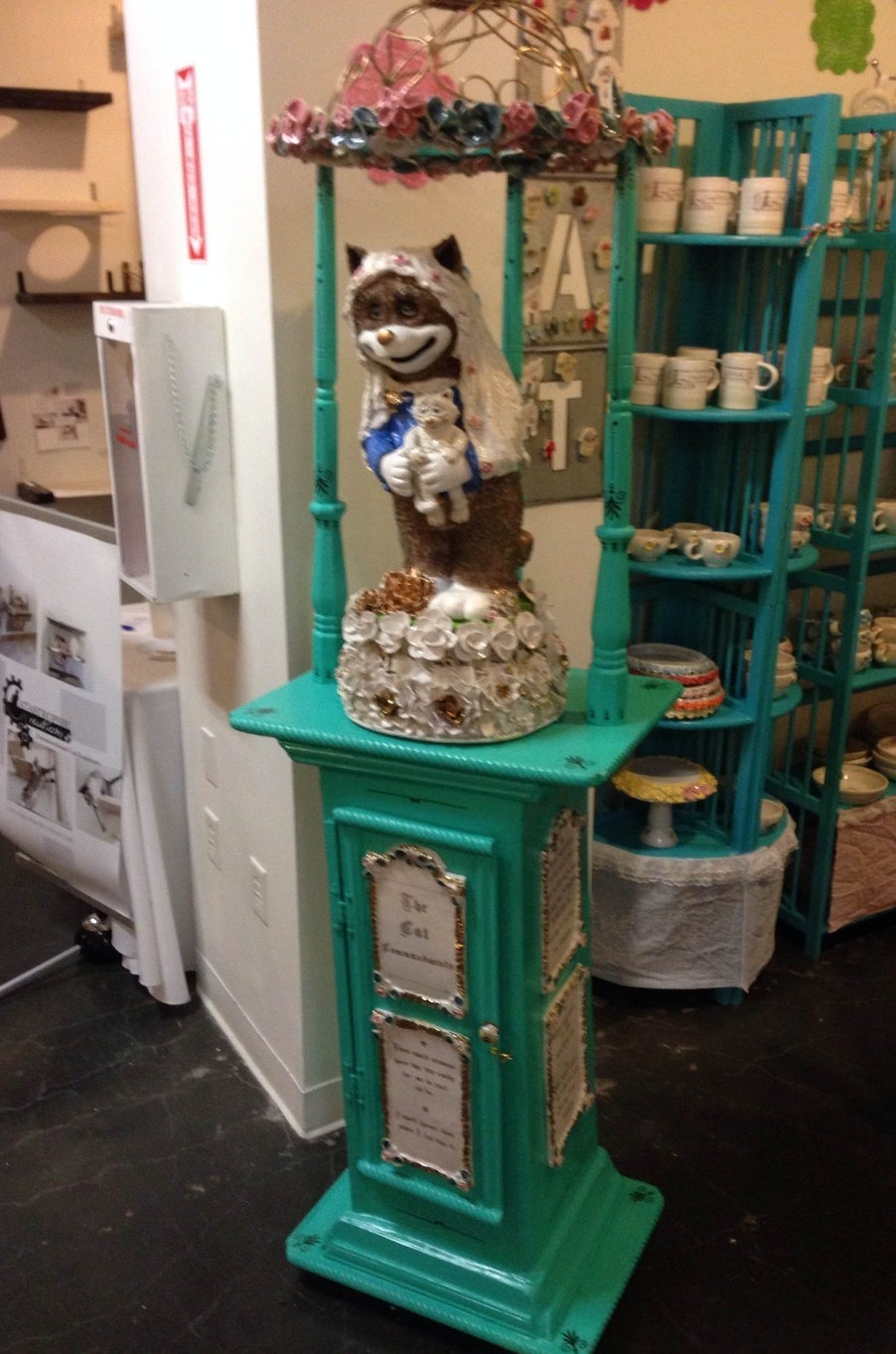 Like all this fancy cat porcelain? Including a statue of the Mother Mary and Baby Jesus, both in feline form. It was a little weird, TBH! But at least I learned I like my Baby Jesus in human form.
11.
And I examined lots of cat art.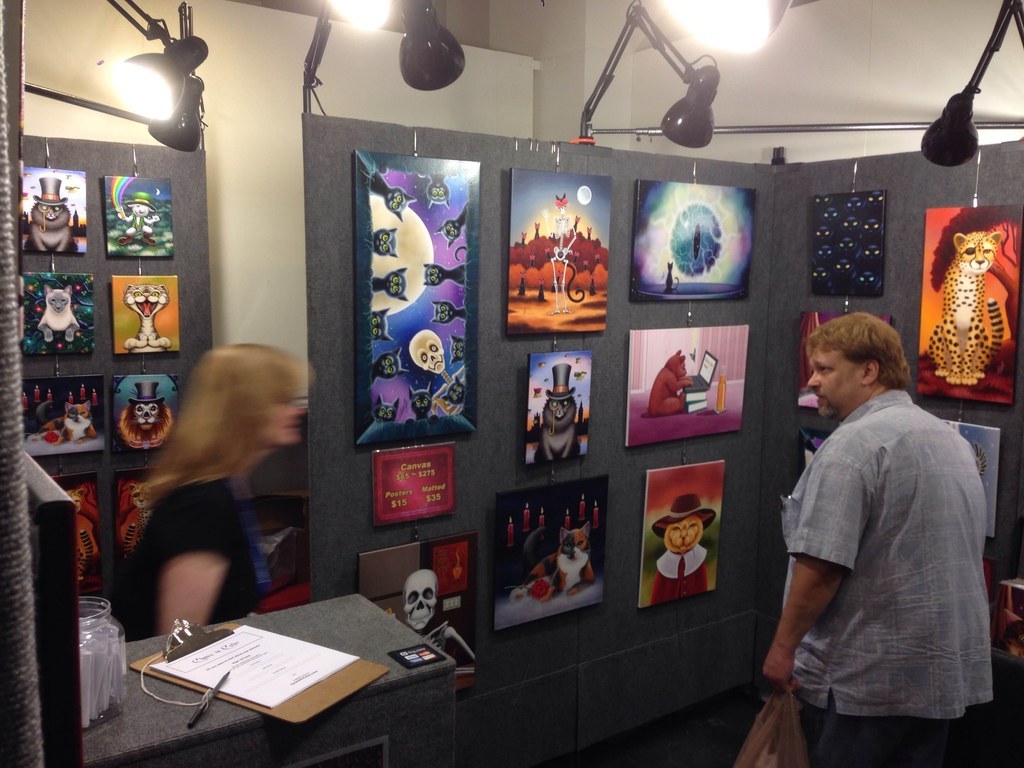 12.
I hung out with your favorite Facebook Messenger cat, Pusheen!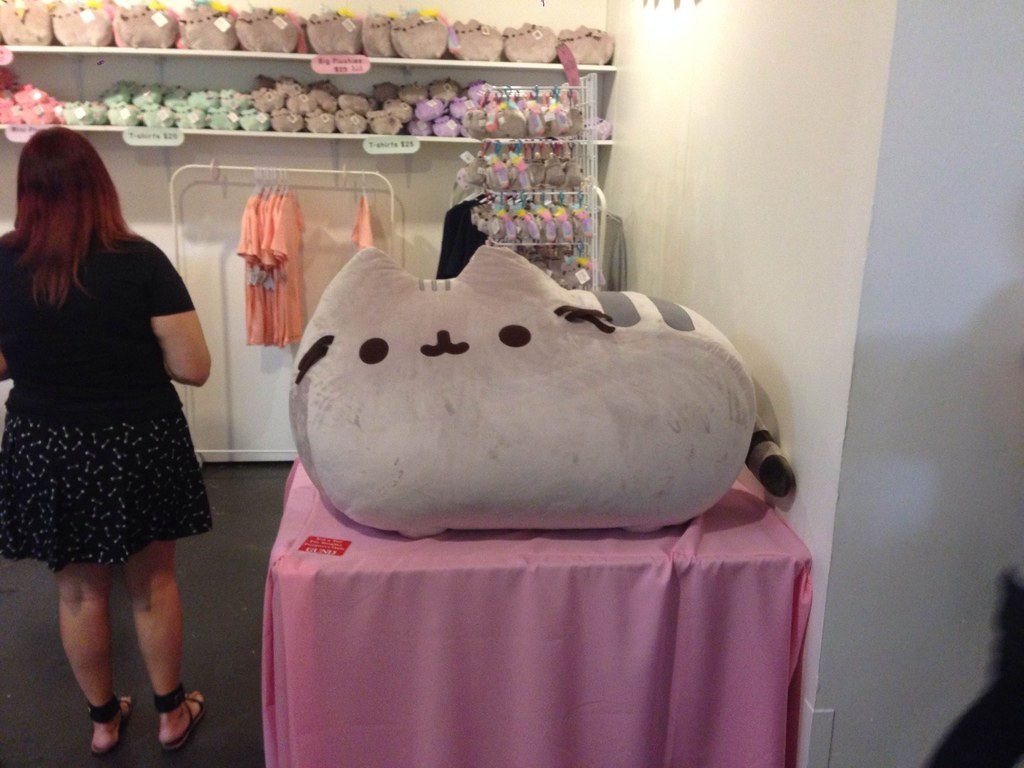 13.
You could get your nails done at a Caticure Bar, or have your Caticature drawn up by an artist (I didn't do either).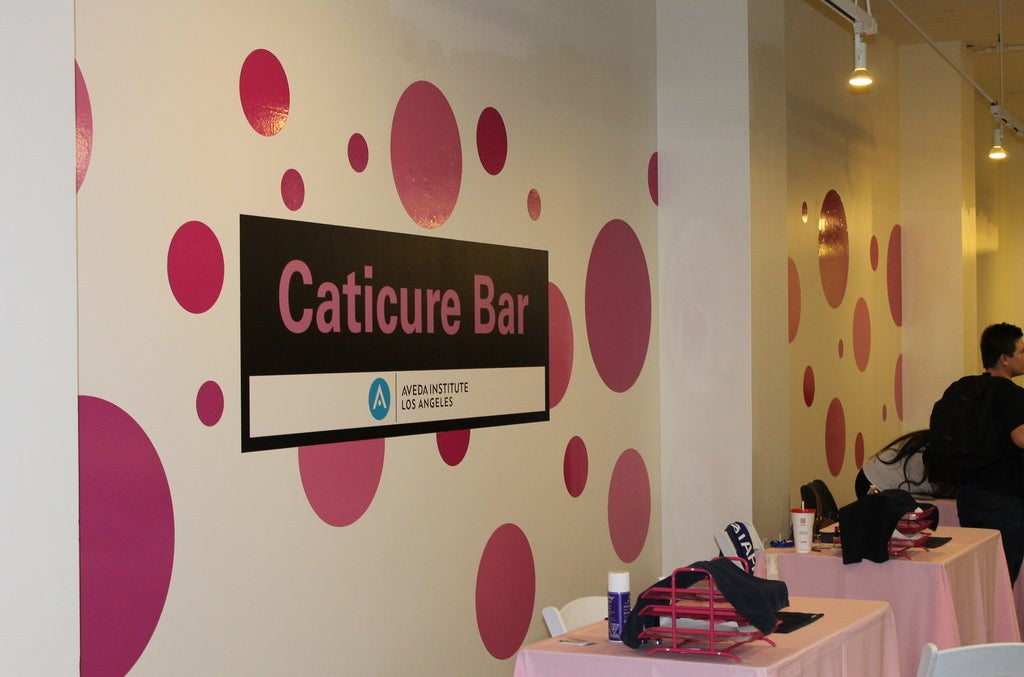 There were crazy lines for these, but great portmanteaus, guys.
14.
I noticed there were really *interesting* ways that you could spend money on spoiling your cat.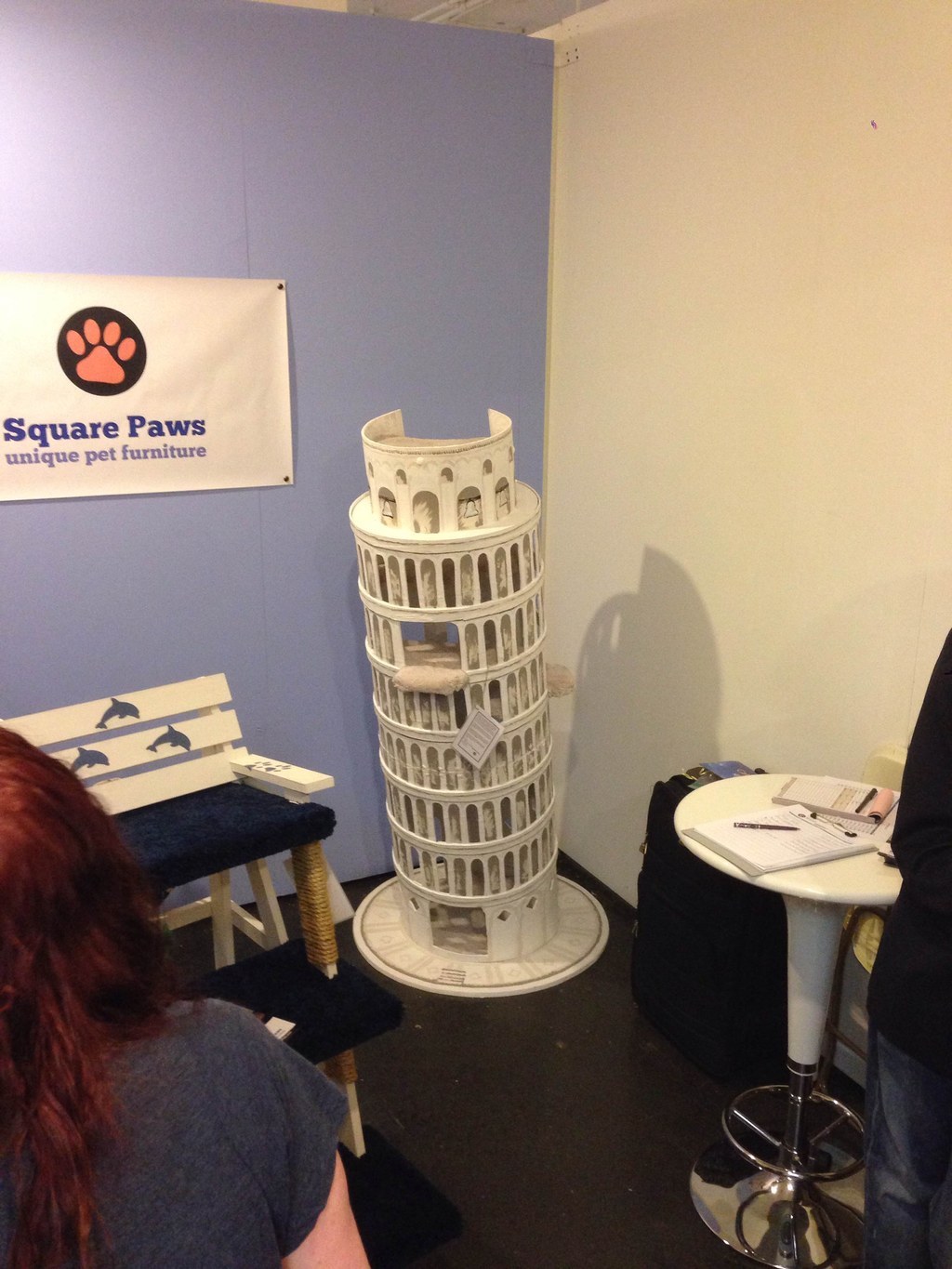 15.
I saw haute couture clothing for your kitty.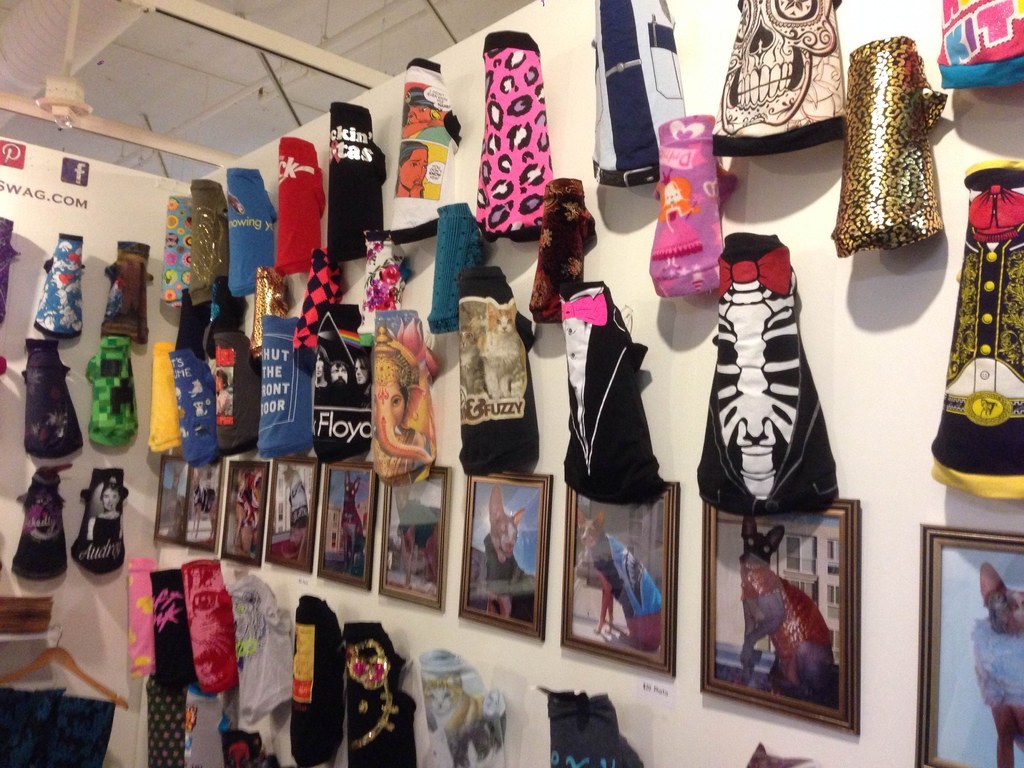 16.
And I saw gourmet/organic cat treats, because this event was in L.A., after all.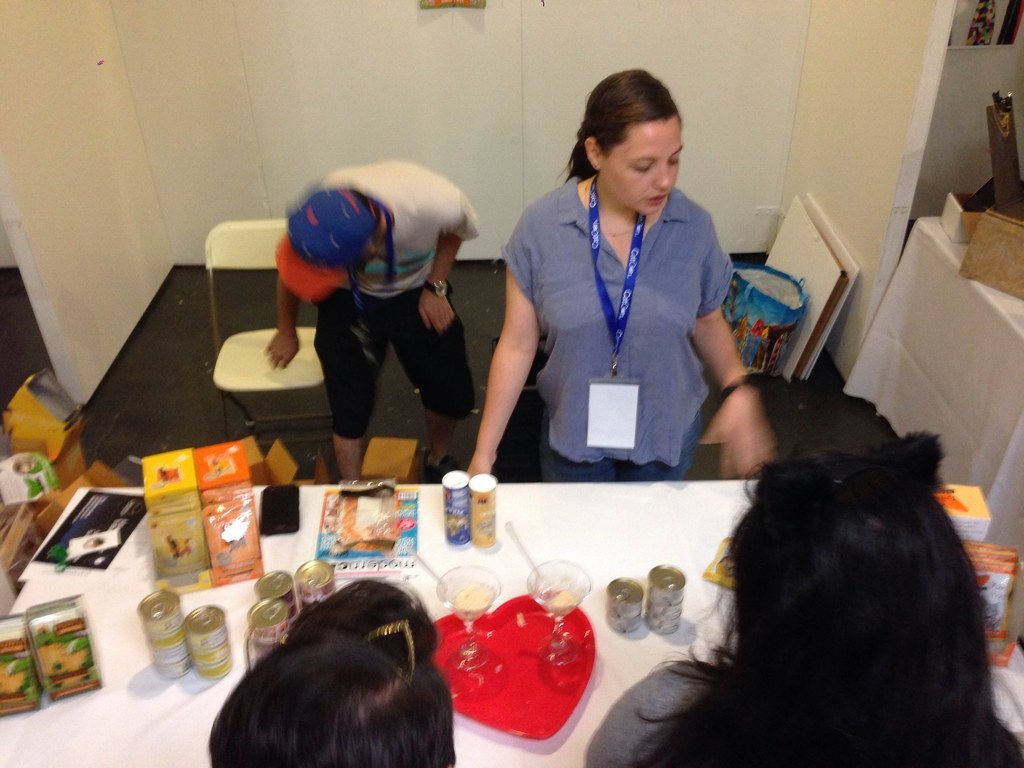 17.
And then I saw more high-end feline products, like a space-age kitty litter box and super-posh kitty litter.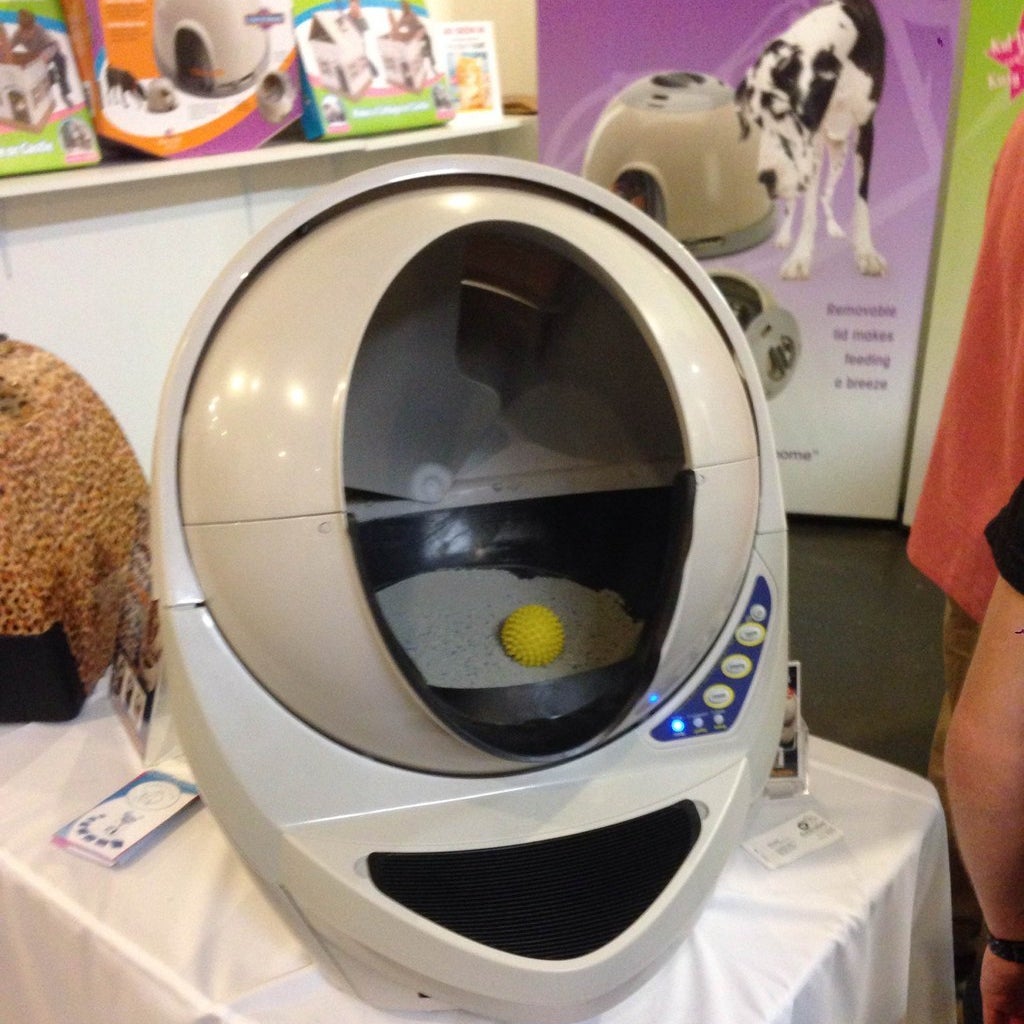 For the discerning crazy cat ladies.
18.
Probably the funniest thing I noticed in all of CatCon was "cat marijuana."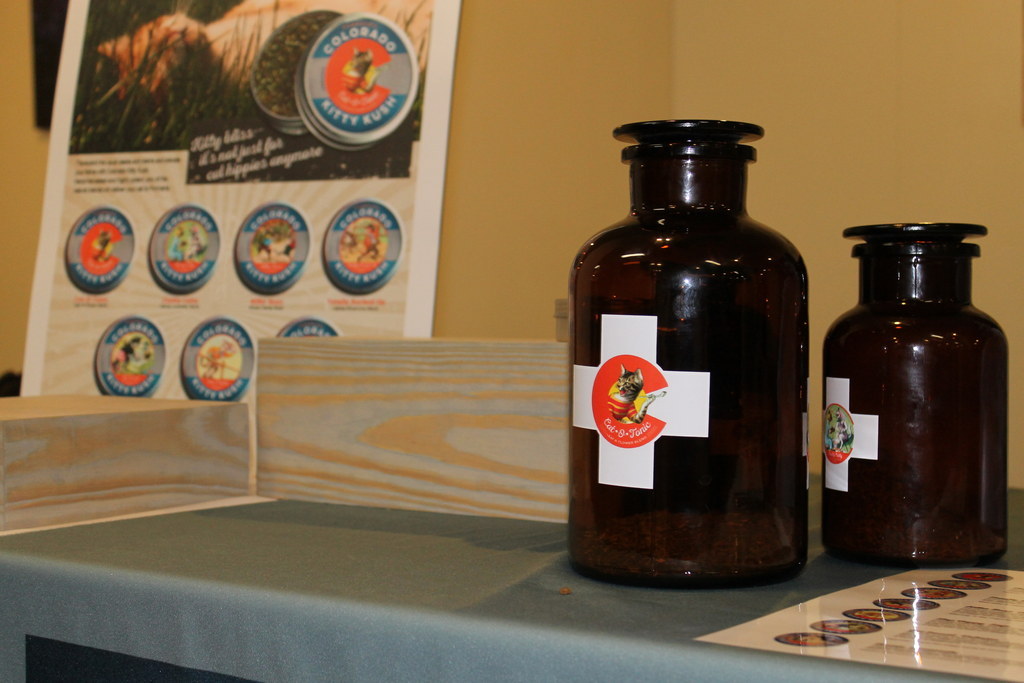 19.
I realized there were actually VERY few real cats at CatCon.
It probably would have been a nightmare if there were — the place was loud and crowded, the exact opposite of the type of place you'd want to take a cat. The entire event was more a celebration of cat culture than actual cats...but there WAS a cordoned-off area for rescue cats, and a really long line to get in.
20.
But when there WERE real cats, I had to fight my way through the crowd to see them.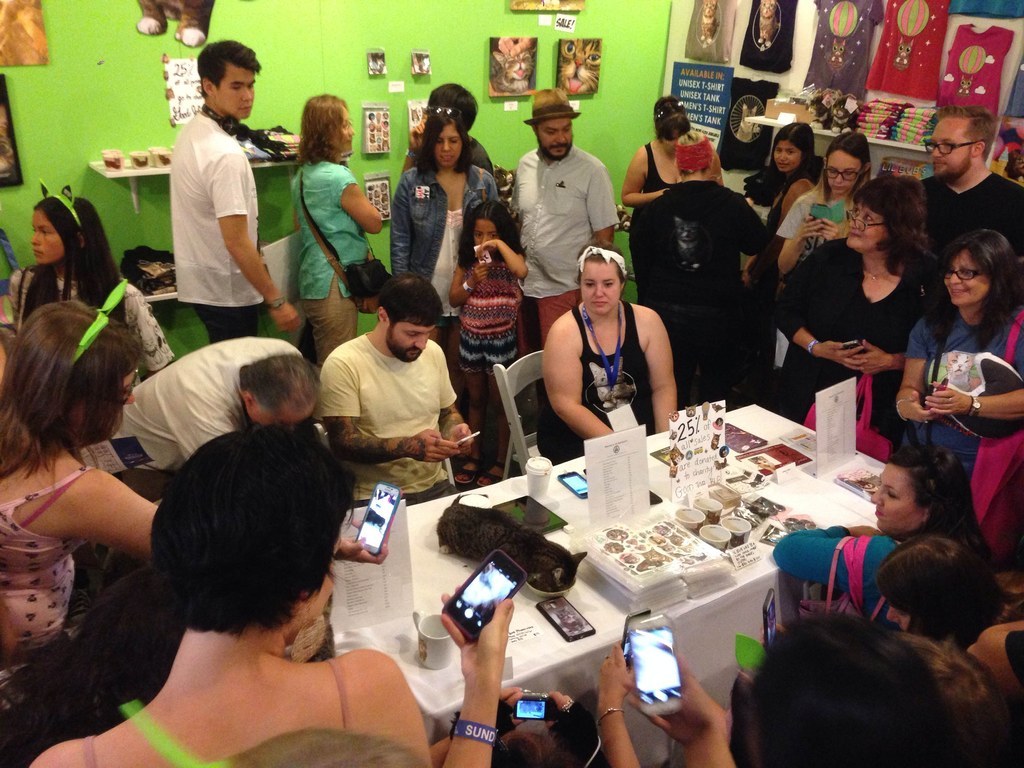 21.
And if you're lucky like me, you might...MIGHT...just snag a selfie with a celebricat.
And that's what happened when I went to CatCon LA!