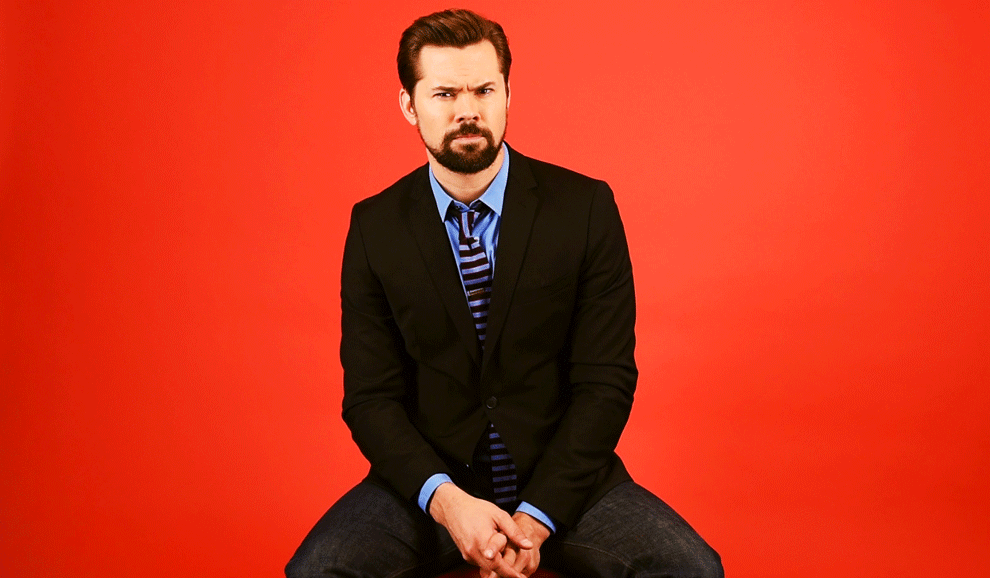 1. The best part of working on Girls for Rannells, perhaps unsurprisingly, is working with "those girls," the four main cast members: Lena Dunham (Hannah Horvath), Allison Williams (Marnie Michaels), Jemima Kirke (Jessa Johansson), and Zosia Mamet (Shoshanna Shapiro).
2. The worst part? Finding out you're not in an episode. "Sometimes we'll do a table read and [it'll be like], 'Oh, I'm not in this one. Interesting.' I love working on it, I want to be in it all the time," Rannells said.
3. The cast doesn't really fight, according to Rannells. "It's nice because there's an ease in the group. There's still a level of professionalism," he said. "That group is so respectful, I don't think it will ever deteriorate into screaming matches."
4. Rannells describes working with Dunham as "incredible" — she serves as a writer, executive producer, and occasional director in addition to starring on the show. "Looking back on the past couple seasons, we'd be in between takes and she'd be writing that book, writing Not That Kind of Girl, which is crazy to me, surrounded by all these people running around," he said.
5. Of the four main cast members, Rannells said Williams is closest to her character. "I guess a 'version' of Allison and Marnie sort of exists, I guess," he said. "But surely not that uptight. She's not that type-A."
6. And the most different from her character? That would be... Lena Dunham! "Hannah is such a fucking mess and that couldn't be farther from who Lena Dunham is," Rannels said.
7. As for Rannells himself, he sees himself as a combination of Hannah and Marnie.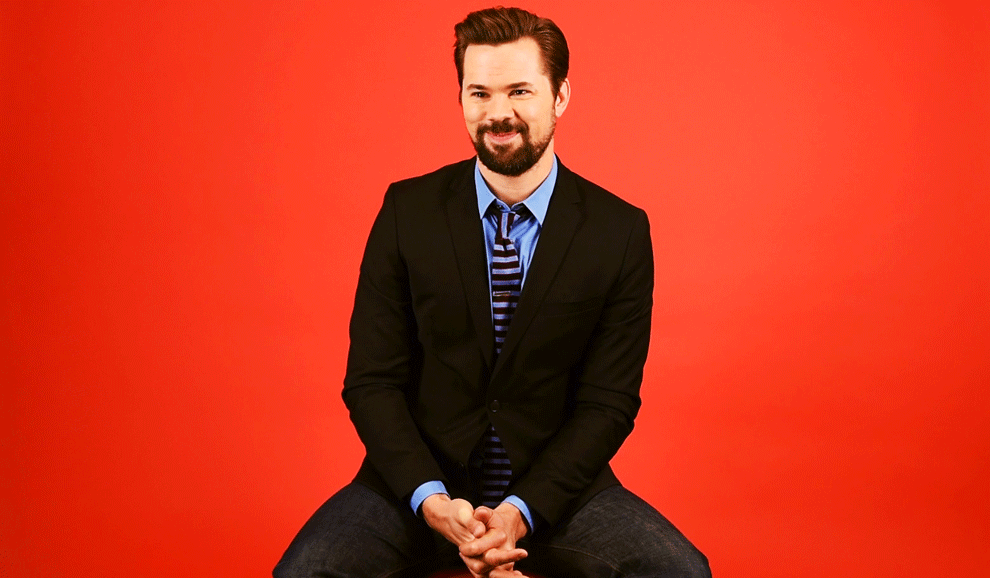 8. The cast has pretty much all seen each other naked thanks to a skinny-dipping scene in Season 3's episode "Beach House." "We all got an eyeful that day," Rannells said. "But everyone is respectful of the boundaries."
9. "But everyone of course has seen Lena naked," Rannells said. "And I feel like Jemima always seems naked, even when she's dressed."
10. If he had to dole out cast superlatives, Kirke would be the class clown.
11. Dunham would win "most dateable," Rannells said.
12. Williams would win "best dressed."
13. Dunham would also win "loudest," Rannells said. "Lena has got a really hilarious laugh, that's a really infectious laugh," he said. "It's a great laugh."
14. And Kirke would win again for "best stories," he said. "I feel like Jemima always has really hilarious things to say about life in general," Rannells said.
15. Rannells' dream guest stars for the show? Jon Hamm or John Slattery from Mad Men or Cate Blanchett. "She could do literally whatever she wants," he said.
16. And if Rannells could have any historical figure on Girls, it would be former first lady of the Philippines, Imelda Marcos. "A horrible, horrible, selfish dictator lady would fit in well with the group," he said.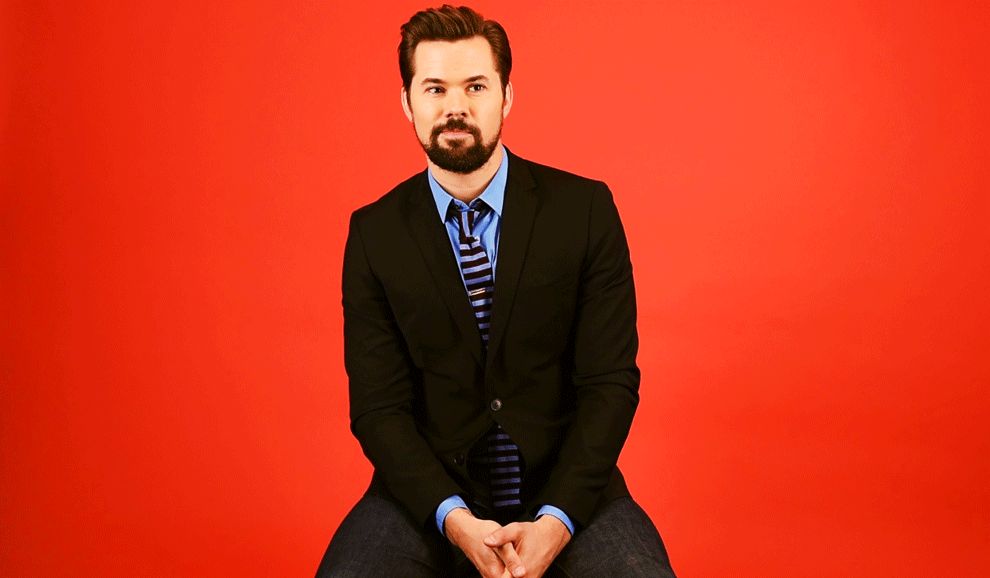 17. How are Rannells and Elijah similar? "We're both gay, but other than that, I hope there aren't too many similarities," he said.
18. "The 24-year-old version of myself was probably a lot closer [to Elijah]," Rannells said. "Hopefully I have my shit together a little bit more [and am] more sensitive at this point."
19. Rannells said he was most proud of Elijah during the fourth season's premiere when he yelled at Marnie after her "jazz brunch debacle." "Sometimes those girls need to be told what's what," he said. "I'm always happy when Elijah gets to be the voice of reason even though he's sometimes a bitchy voice of reason."
20. Rannells' favorite scene is from Season 2's episode "Bad Friends" when Elijah and Hannah snort coke off a toilet seat. He said snorting the fake coke with Dunham for the scene is a "special memory."
21. As for Hannah's infamous yellow see-through mesh top she wore throughout the episode? "I was so impressed that she was so committed to it," Rannells said. "We filmed that over the course of like...seven or eight days, and she was always in that top."
22. Rannells also brought up his sex scene with Williams from the show's second season, describing it as something the two were incredibly comfortable with. "In between takes, we were sitting on that couch," he said. "We looked like weird Barbie and Ken." They were so comfortable, in fact, a producer actually told them they needed to put robes on!
23. Brian Williams — Allison Williams' father — sat behind Rannells at the second season's premiere party. Right before Elijah's sex scene with Marnie, he leaned forward and whispered in Rannells' ear, "I know what's coming." Rannells' said it was "funny and scary."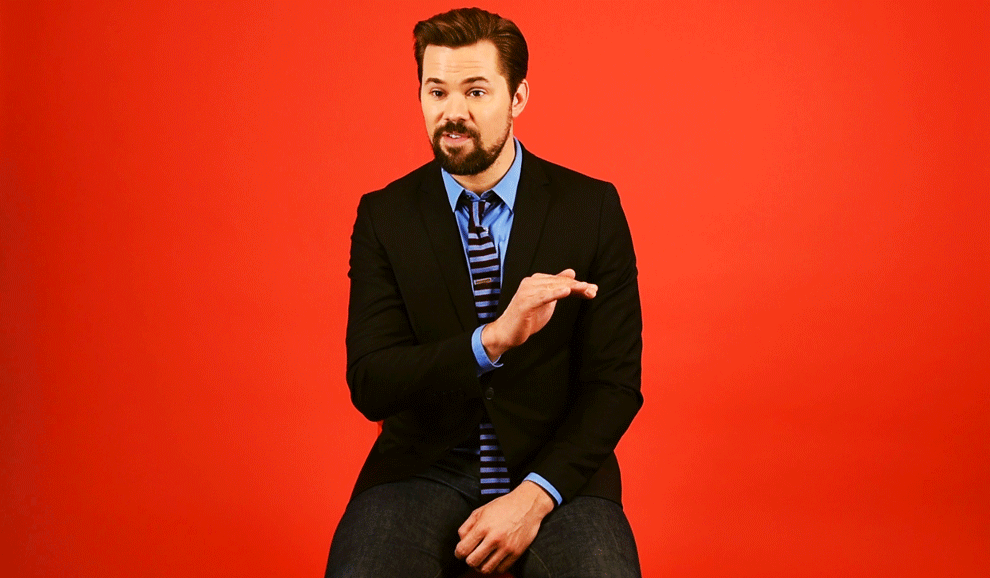 24. Rannells' favorite line of Elijah's comes from his first episode on the show: Season 1's "All Adventurous Women Do" where he blurts to Hannah, "Your dad is gay!"
25. Rannells improvised the line at the urging of Judd Apatow, who is an executive producer for the show.
26. While Girls is a "highly scripted show" according to Rannells, the actors get to play around with their lines "every once in a while."
27. Rannells describes the improvisation as "really fun." But, "unfortunately sometimes the meanest things [Elijah's] said are things I've made up," Rannells said. "I don't know what that says about me. Something not great, I'm sure."
28. Rannells attended the Golden Globes this year as Dunham's date; a highlight of his was doing a shot of tequila with Mario Lopez. "It was as if I had won a Golden Globe," he said.
29. While he was at the ceremony, Rannells made it a point to talk to Amy Adams — they had done a commercial together in the late '90s, but haven't seen each other since. Rannells had to abort his first attempt to talk to the actress — she was talking to producer Harvey Weinstein.
30. On his second attempt, he went in with "a little too much enthusiasm." Adams' husband stood up before Rannells introduced himself and she remembered the commercial. "She was very cool and I got to talk to her for a while," Rannells said.
31. The coolest event he's attended as a result of being on Girls? Jon Hamm and Amy Poehler's "Loser's Lounge" Emmys after-party — you have to lose an award to get in!
32. His dream plotline for Elijah would be for him to find a "real boyfriend." "I want him to fall in love," Rannells said.
33. And who would make the perfect boyfriend for Elijah? "It's probably someone older. It's probably somebody who would take care of him," Rannells said. "I could see Elijah becoming a little bit of a househusband."
34. Where would Elijah be in 20 years? Rannells sees him as "surprisingly successful" in New York or Los Angeles, doing "something horrible" like producing reality TV.
35. And if Elijah had Tinder, what would his "About Me" say? "I feel like it would be something crass like, 'For a good time, call Elijah,'" Rannells said. Check out Rannells on Girls on HBO at 9 p.m. on Sundays. You can also see him, along with other cast members from the show, at this Sunday's Paley Fest in Beverly Hills!