In quite possibly the BEST news ever, it's been reported that Disney might be diving under the sea and developing a live-action version of its most iconic animated movie ever, The Little Mermaid. But Disney better have some mercy for us POOR UNFORTUNATE SOULS and nail this casting.
Alright, grab your best dinglehopper and let's DO THIS THING!
Ariel would be played by SELENA GOMEZ. Why this is a GREAT idea: First of all, Selena Gomez is already a bona fide Disney star — having starred in the Disney Channel's Wizards of Waverly Place. And she is currently the reigning POP PRINCESS, so she's got the royalty part down. But most importantly, anyone who plays Ariel needs to have the perfect balance of sweet innocence and fierce independence, which is something Gomez can definitely bring to the role. Of course, she would have to dye her hair red!
Prince Eric would be played by TARON EGERTON. Why this is a GREAT idea: In the animated version, Prince Eric is very, very handsome, but he's also sort of just...there. Yeah, he helps save the day in the end, but he doesn't exactly have the most compelling personality. Anyone who's seen the supremely underrated Kingsman from last year knows Taron Egerton has character to spare (not to mention an insane amount of charm), and he'd add an extra (and much needed) dimension to Prince Eric. And did we mention he's very, very easy on the eyes?
Ursula would be played by LADY GAGA. Why this is a GREAT idea: Hardcore Disney fans KNOW that the animated Ursula was based off of legendary drag queen Divine, so the live-action sea witch absolutely needs to have a queer sensibility. That's where gay icon Lady Gaga comes in. She's got the campy swagger that's necessary to successfully step into Ursula's tentacles, and could you IMAGINE her own rendition of "Poor Unfortunate Souls"? Oh, and don't doubt her acting ability — in addition to all those Grammys, Gaga is the proud owner of a Golden Globe for her role in American Horror Story: Hotel. This is HER role!
King Triton would be played by IDRIS ELBA. Why this is a GREAT idea: When you envision King Triton, you think of him as an authority figure with his booming, commanding voice and his rippling muscles (yaaass, daddy). Well, lucky for us, Idris has both of those in spades. We'll let him decide whether or not he wants to keep the British accent, but could you imagine him as a merman with a trident? Tumblr might melt down. Let's do this, Idris!
Sebastian would be played by TITUS BURGESS. Why this is a GREAT idea: Unbreakable Kimmy Schmidt fans know Titus Burgess is one of the most talented and exciting young comic actors out there, not to mention the fact that he ORIGINATED the role of Sebastian in the Broadway production of The Little Mermaid. He's already proven himself once in this role — why mess up a good thing? You're not going to find a better actor for the role, trust us!
Flounder would be played by GATEN MATARAZZO. Why this is a GREAT idea: Matarazzo was one of the breakout young stars from this summer's fantastic Netflix hit Stranger Things, so you know he's cut out for a big role like Flounder. He's got the youthful exuberance that is a prerequisite for the role of Ariel's finned best friend. Close your eyes and picture his voice as the fish — perfect, right?
Flotsam & Jetsam would be played by HARVEY FIERSTEIN: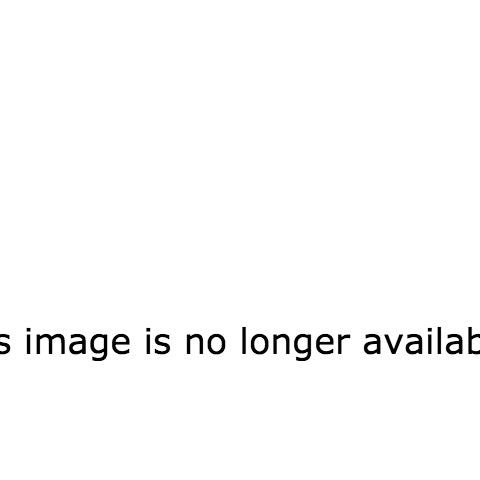 Why this is a GREAT idea: Fierstein's LEGENDARY rasp is perfect for the sly, slinky, nefarious duo of moray eels who accompany Ursula everywhere her tentacles go. Fierstein's a Broadway god, so for Disney's live-action remake, it's probably a good idea to get some theater names into the mix. That's where Fierstein comes in. Plus, can you imagine him teaming up to be villains with Gaga? It's the stuff gay dreams are made of.
Carlotta would be played by REBEL WILSON. Why this is a GREAT idea: Carlotta is the kindhearted member of the palace staff who has Eric's best interests at heart. She's a nice character in the original, but not a particularly memorable one. That's where Rebel Wilson comes in. She played the role of Ursula in the Hollywood Bowl performance of the movie this summer, so she's familiar with the movie. But with Wilson's patented sass, she could turn the character into a scene-stealer and a fan favorite. That's what we call an UPGRADE!
Grimsby would be played by ALAN CUMMING. Why this is a GREAT idea: Grimsby is the oft-flustered caretaker to Prince Eric, and is actually low-key one of the more hilarious characters in the animated film (albeit unintentionally), so this role is a small but crucial one. The whip-smart Scottish actor Alan Cumming is perfect for the role, as he is more than capable of handling the dialogue that comes with the character. It's not the most important role to cast, but Cumming is a natural fit.
Scuttle would be played by BILLY EICHNER. Why this is a GREAT idea: Anyone who has seen one of Eichner's zany Billy on the Street clips knows the actor has an insane mix of comic timing, eccentricity, and pure energy that would be perfect for the role of the wacky seagull who helps out Ariel. Just try to imagine the seagull screaming out "FOR A DOLLAR..." and try not to break out in a grin. The snarfblat is yours, Billy!
And don't think we forgot to cast the sassiest role of them all...
Chef Louis would be played by LIN-MANUEL MIRANDA. Why this is a GREAT idea: Listen, if Lin-Manuel Miranda is writing music for our movie, you also better believe he's also getting a role in our movie! Who knows, maybe he'll cook up a new number for the cantankerous chef to sing (pun intended) but you can bet audiences would DIE happy hearing his version of "Les Poissons." Also, him throwing apart his entire kitchen to catch a runaway Titus Burgess? SIGN US UP, PLEASE.
Did we nail it? Or were our choices, as Ursula would say, "PATHETIC"? Leave your selections in the comments below!