This is figure skater Adam Rippon and skier Gus Kenworthy. They're making history this year in South Korea as the first two openly gay male athletes to compete for Team USA at the Winter Olympics. Here they are looking super adorbs at the Opening Ceremony.
And this is Vice President Mike Pence. He's got a complicated history with LGBT rights — let's just say he's more than a few seasons behind on Rupaul's Drag Race.
Anyway, it's probably not that surprising that the openly gay Rippon has allegedly turned down two invitations to meet Pence, including one this week.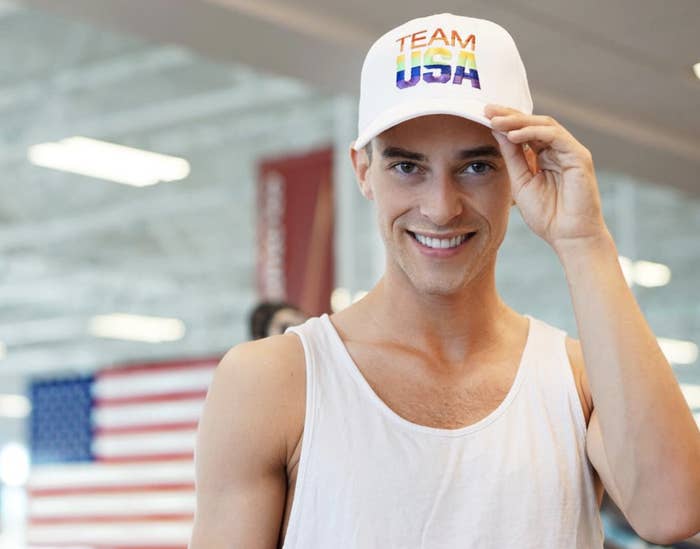 After the USA Today story broke, Pence and his team tried to downplay and spin the story...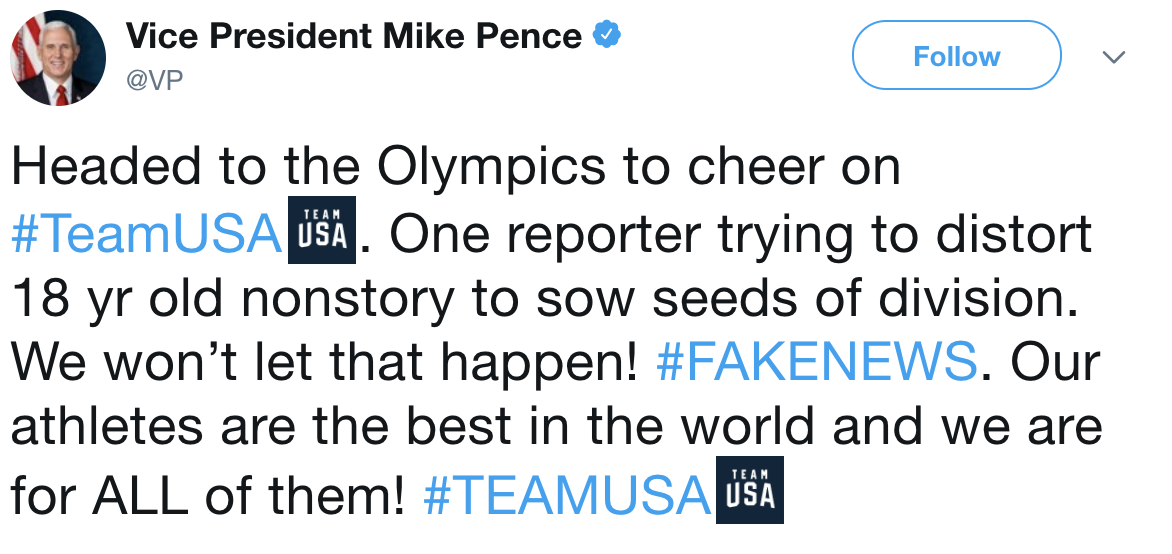 ...and the vice president even tweeted AT Rippon, telling the figure skater he is "FOR YOU."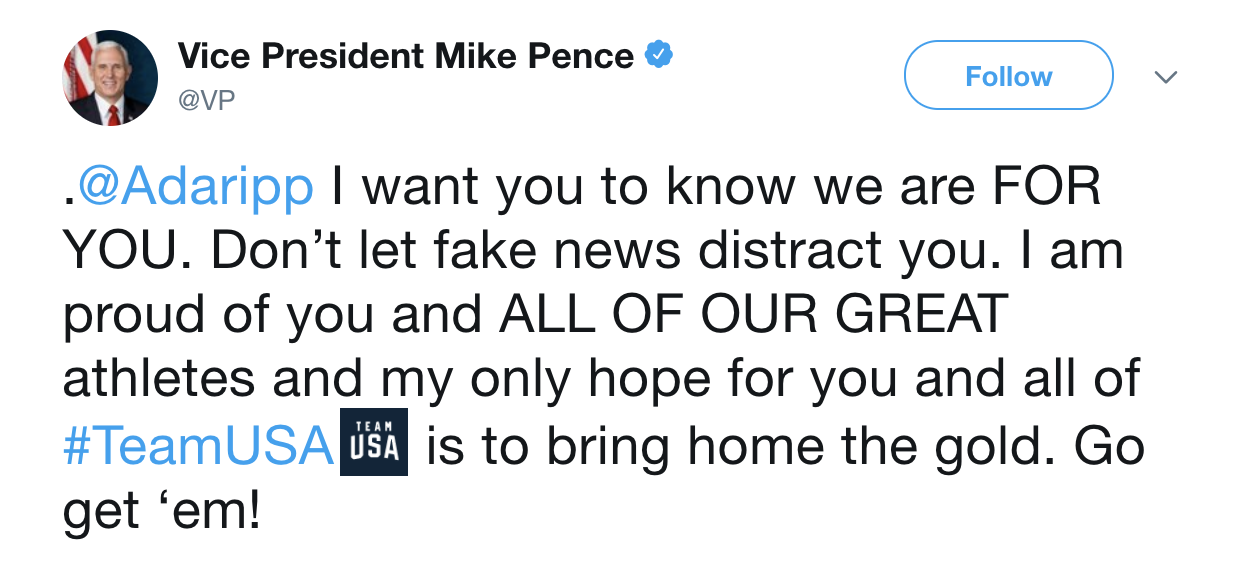 For what it's worth, Rippon has made his stance on meeting Pence crystal clear.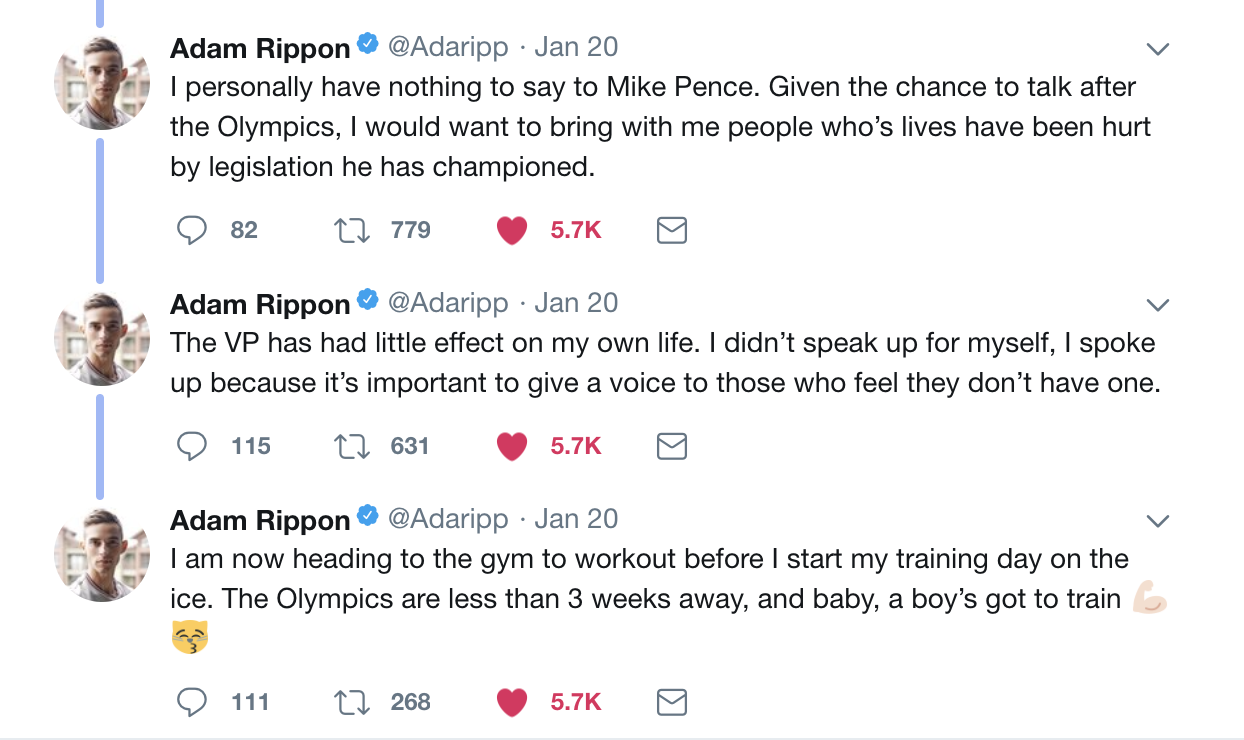 TL;DR, this is Adam Rippon to Vice President Pence.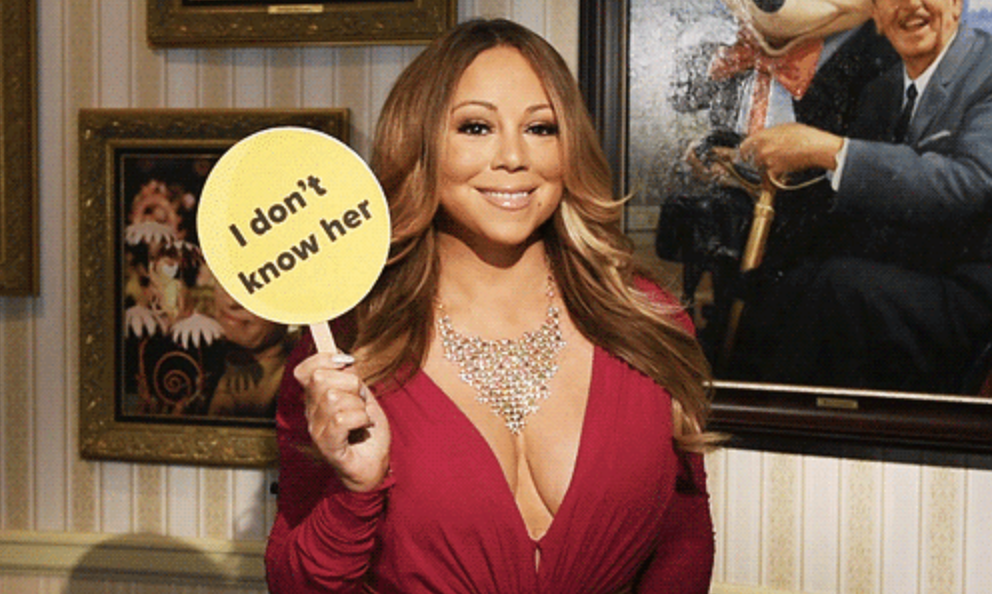 But here's where things get nice and juicy. At the Opening Ceremony, Gus and Adam were hanging out and having a gay ol' time (BRB, printing and framing this picture ASAP).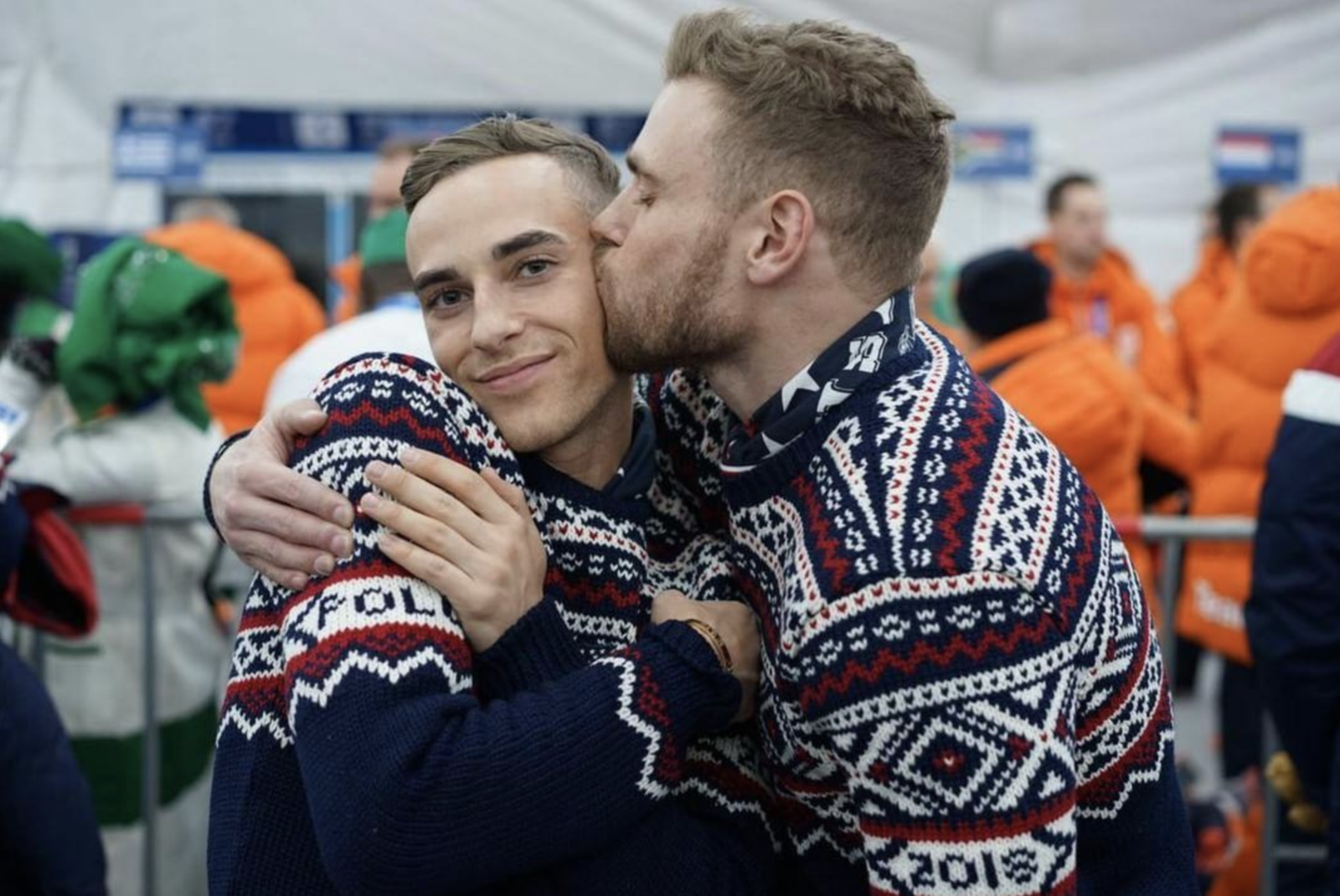 Also in attendance? None other than the vice president, who was there to cheer on Team USA with Mrs. Pence.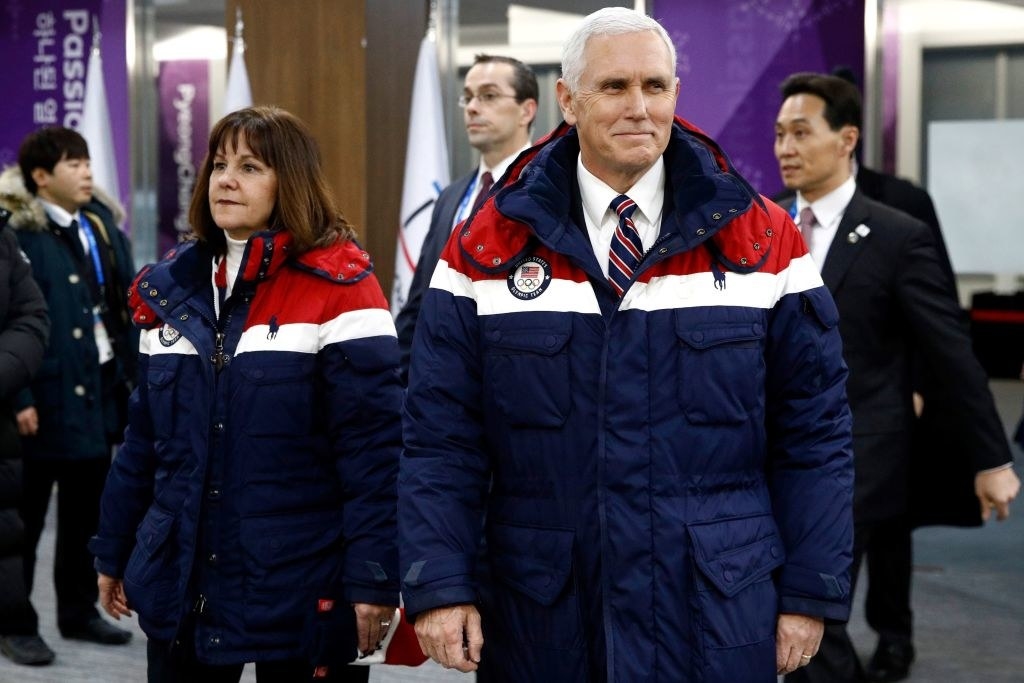 Following the ceremony, Gus shared this super cute picture of him and Adam from the event (seriously, this is Christmas-card worthy)...and that's where the fun continues. Be sure to pop some popcorn for this one.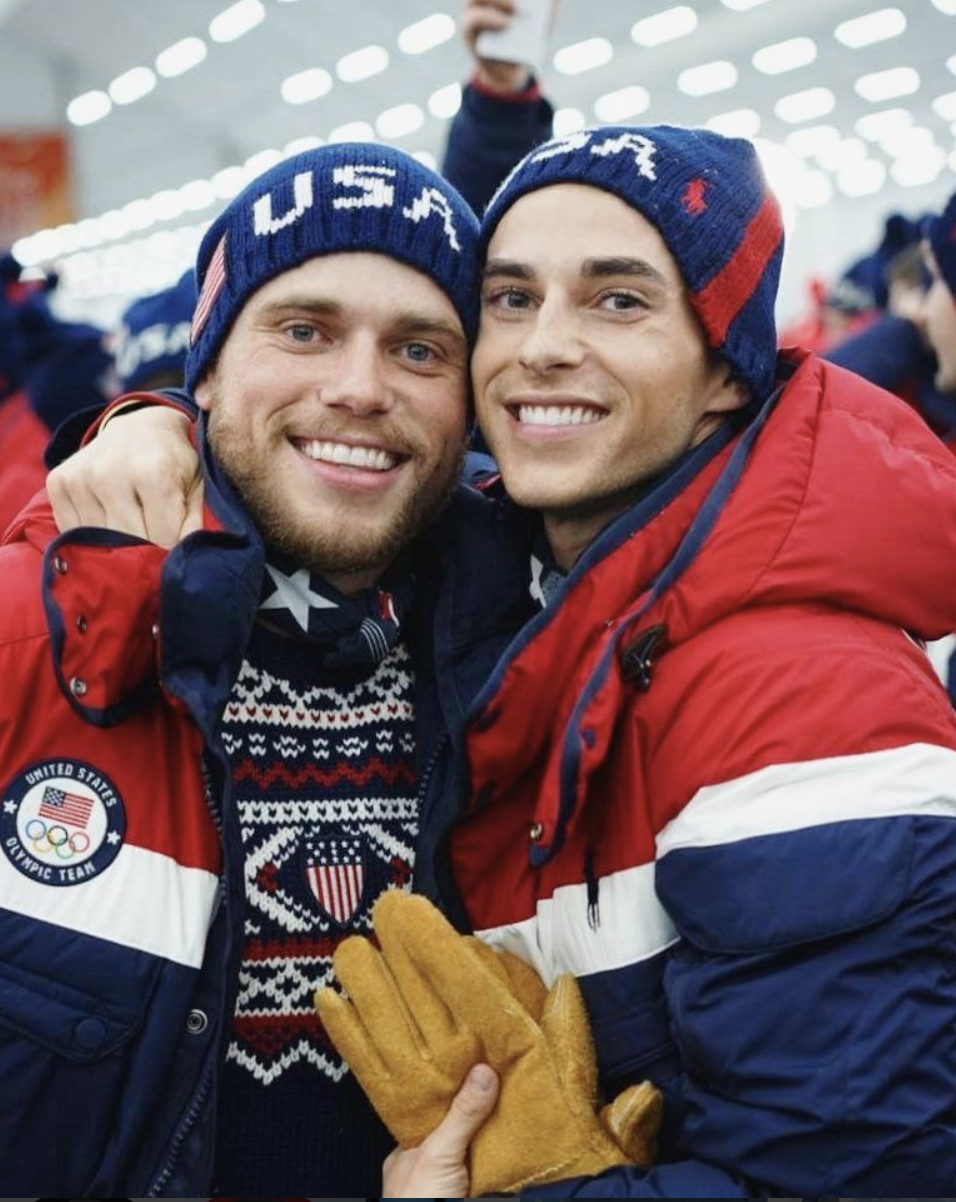 Gus included this powerful caption with the photo, explaining how proud he is to be competing as an openly gay athlete...complete with a zinger directed at Pence: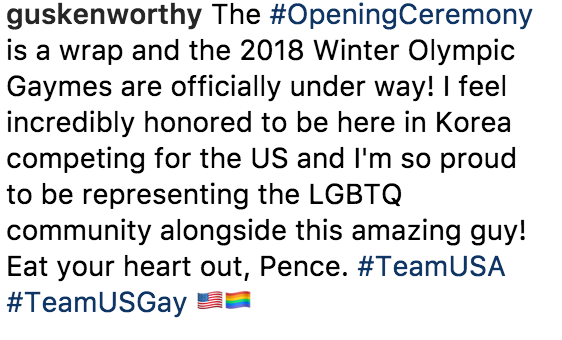 Yes, you read that correctly: "EAT YOUR HEART OUT, PENCE."
Basically, this is all of us reading us Gus's caption:
FYI, none of y'all better rain on Adam and Gus's big gay Olympic parade because it will only FUEL that FIRE. And that's that on that!