~GrInDiNg MeMz~: Oh ya, this one jam had us trippin'. Those horns! That choreo. Yeah, Amerie was a one-hit wonder. But boy, what a hit this was. "1 Thing" was definitely not a slow-grind song; it had you gross and sweaty with your dance partner. But really, were you complaining?
2.
"Pop, Lock & Drop It" by Huey

~GrInDiNg MeMz~: When you weren't attempting that groovy grind to this song, you were attempting the "Pop, Lock & Drop It" and probably nearly blowing your hip out in the process. Although there always was that one friend who could pop their booty perfectly. Damn.
3.
"Boys (The Co-Ed Remix)" by Britney Spears feat. Pharrell ~GrInDiNg MeMz~: In the '00s, a little Pharrell went a long way...as evidenced by his guest spot on this hot-and-heavy Britney track. Yeah, there are better Britney songs from the time period out there — "Toxic" obvi — but when it comes down to grinding with your boo, it's hard to beat "Boys." This is sultry, sexy Britney at her best.
4.
"Get Low" by Lil Jon & the East Side Boyz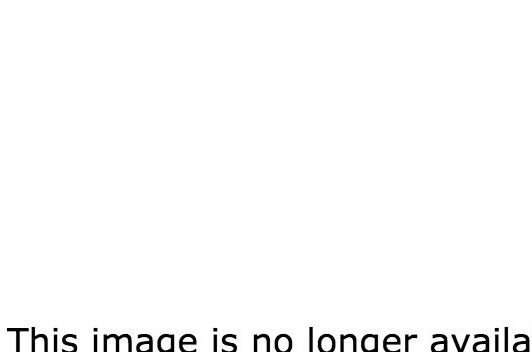 ~GrInDiNg MeMz~: If there was a hall of fame for grinding music, this song would be a first-ballot entry. Basically, "Get Low" was the song that single-handedly ushered an entire generation through puberty, from the windows to the wall. We are eternally grateful to Lil Jon.
5.
"My Neck, My Back (Lick It)" by Khia 6.
"This Is Why I'm Hot" by Mims ~GrInDiNg MeMz~: No one knows where Mims or his career are right now, but our '00s are indebted to this song with its genius lyrics like "I'm hot 'cause I'm fly / You ain't 'cause you not." Amazing stuff; the song that grinding memories were made to.
7.
"American Boy" by Estelle feat. Kanye West 8.
"The Bad Touch" by Bloodhound Gang

~GrInDiNg MeMz~: Forget sex ed; this song is what REALLY taught us about what bumping uglies, doing the nasty, and getting it on was supposed to be like. Bloodhound Gang, A+ job. When you weren't chanting along to iconic lyrics like "Put your hands down my pants and I'll bet you'll feel nuts," you were definitely grinding like an animal to this jam.
9.
"Lean Back" by Terror Squad 10.
"A Bay Bay" by Hurricane Chris

~GrInDiNg MeMz~: A bay bay. A bay bay. A bay bay. Tell me you're not repeating those three words in your head, over and over, right now. I DARE YOU. Great grinding jam, for sure.
11.
"Señorita" by Justin Timberlake feat. Pharrell

~GrInDiNg MeMz~: You jammed out to "Rock Your Body" and slow-danced to "Cry Me A River"; "Señorita" was the song reserved for sober groovy grinding in front of your middle school teachers, LOL. Thank you, Justin Timberlake. And look, grindmaster Pharrell is on the list again!
12.
"Stacy's Mom" by Fountains of Wayne

~GrInDiNg MeMz~: This was THE pop rock song to grind to in the '00s, and with good reason: It was the national anthem of MILFdom. Puberty was awkward AF; grinding to songs like "Stacy's Mom" was the only way to make that awkwardness better and also worse at the same time.
13.
"All for You" by Janet Jackson 14.
"Tipsy" by J-Kwon 15.
"Ridin'" by Chamillionaire 16.
"Laffy Taffy" by D4L 17.
"Check On It" by Beyoncé feat. Bun B and Slim Thug 18.
"I Wanna Be Bad" by Willa Ford

~GrInDiNg MeMz~: This is the poppier, dancier entry on this list; it might have even had you grinding with your dance floor partner face-to-face. Yeah, you might have been sober at your middle school dance. But you wanted to be BAD. And this song allowed you to!
19.
"Butterfly" by Crazy Town 20.
"London Bridge" by Fergie 21.
"SOS" by Rihanna 22.
"We Be Burnin'" by Sean Paul

~GrInDiNg MeMz~: Sean Paul was an artisan of the '00s grind track; remember "Temperature"? Thought so. But "We Be Burnin'" is the perfect grinding track in that it raised your gym class dance floor temp a few degrees, and the sweat poured like rain. Amen, Sean Paul.
23.
"What's Luv" by Fat Joe feat. Ja Rule and Ashanti ~GrInDiNg MeMz~: DAMN, three grinding heavy-hitters: Fat Joe, Ja Rule, and Ashanti. Those three names ALONE are enough to warrant an entry on this list, but "What's Luv" is ACTUALLY a great grinding song...and it still sounds so dope.
24.
"Oops (Oh My)" by Tweet feat. Missy Elliott

~GrInDiNg MeMz~: Missy Elliott HAD to make this song in some way, shape, or form; what better way than this ICONIC jam from Tweet herself? It's slow, sultry, and contains a banging beat. Yup, this grinding anthem is a must-have for this list.
25.
"Lapdance" by N.E.R.D. 26.
"Me & U" by Cassie 27.
"Get Right" by Jennifer Lopez

~GrInDiNg MeMz~: All right, we're actually going to end it with a party starter, the fiery, fierce track from Miss Jenny From the Block herself. That sax horn! That beat! JLo knows a thing or two about breaking it down, but this has to be one of her best grinding tracks. YOU GO SLAY-LO!!!
Looks like there are no comments yet.
Be the first to comment!