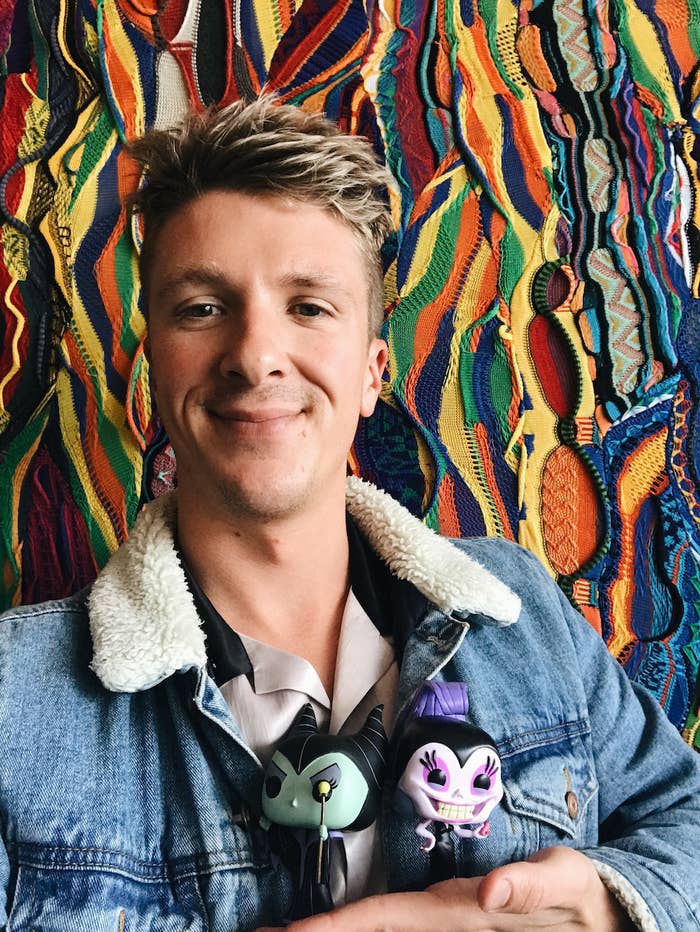 So when I watched A Goofy Movie, one of Disney's most underrated movies, for the first time in ages, I wasn't surprised that I had a few pressing questions. Disney, I NEED ALL THE ANSWERS AND I NEED THEM NOW.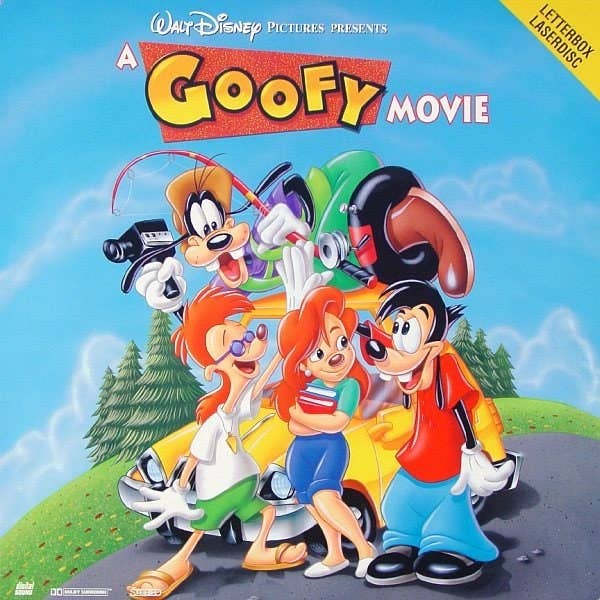 1.
First thing's first. Not to be crude, but is this the first ever Disney movie to start with what is basically a sex dream of one of its characters?!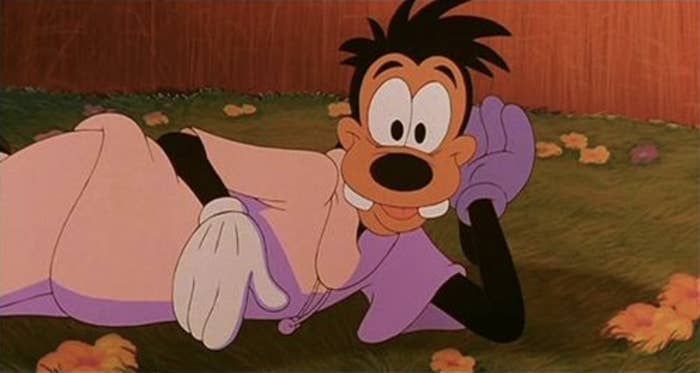 2.
Again, I don't wanna be *that* guy, but is Disney sexualizing a high school character here?! WHAT GIVES???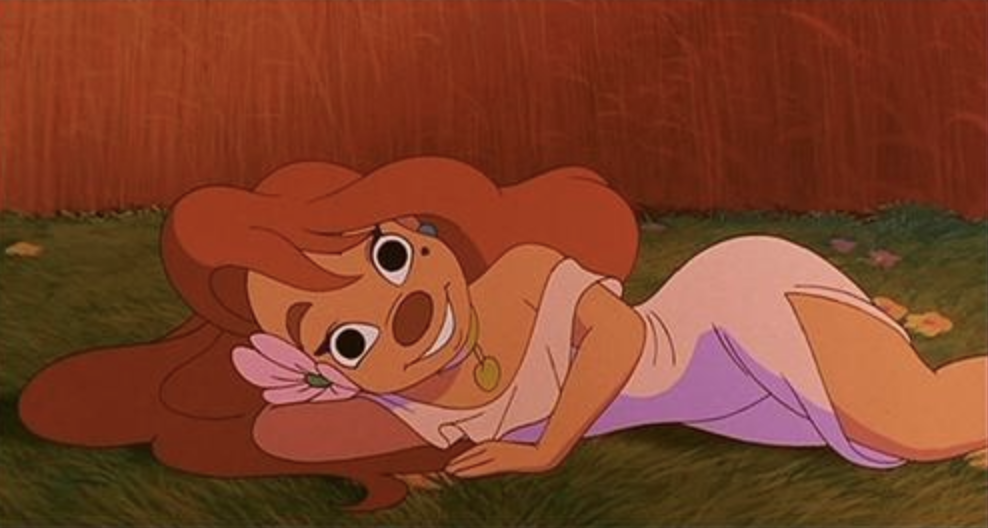 3.
Why is Goofy wearing his towel up to his chest, and not around his waist?! HE DOESN'T HAVE BOOBS.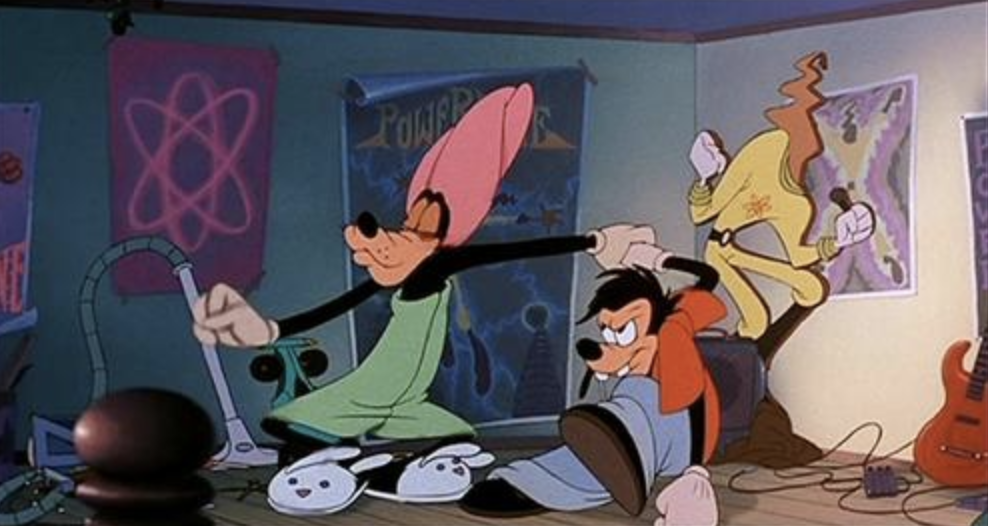 4.
What article of clothing is this that's tossed onto Max's face? Is this a jock strap...IN A DISNEY MOVIE?!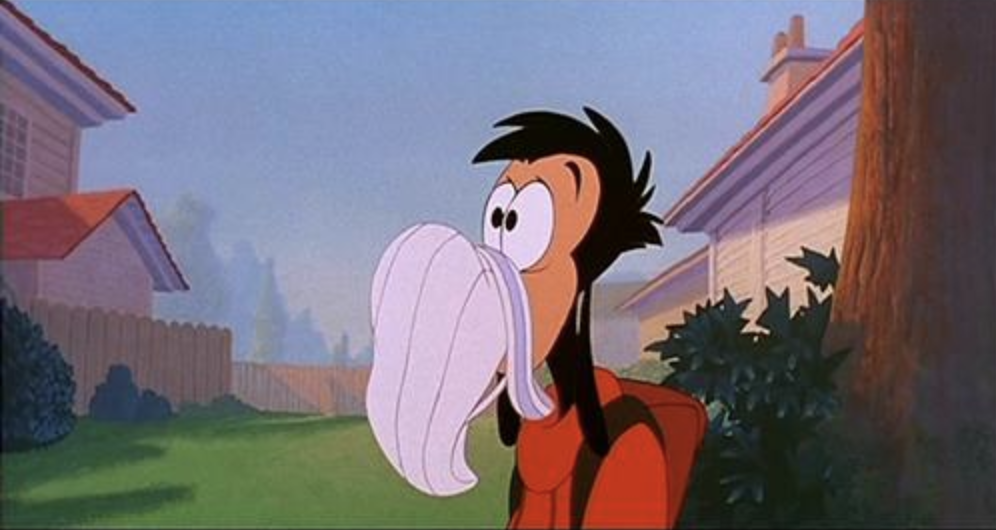 5.
Realistically, are we supposed to believe these two random characters are high schoolers? They look like they've been held back for like, 10 years.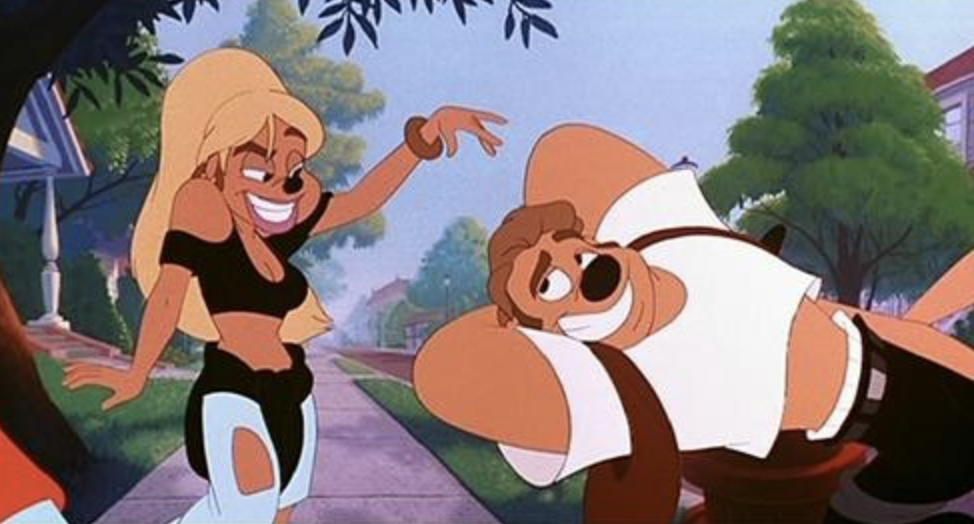 6.
OK, so I get that P.J. is Max's best friend, but isn't it kind of shitty of Max to EXPECT him to stick his neck out for him so that he can get his shot with Roxanne? There's nothing in it for P.J.!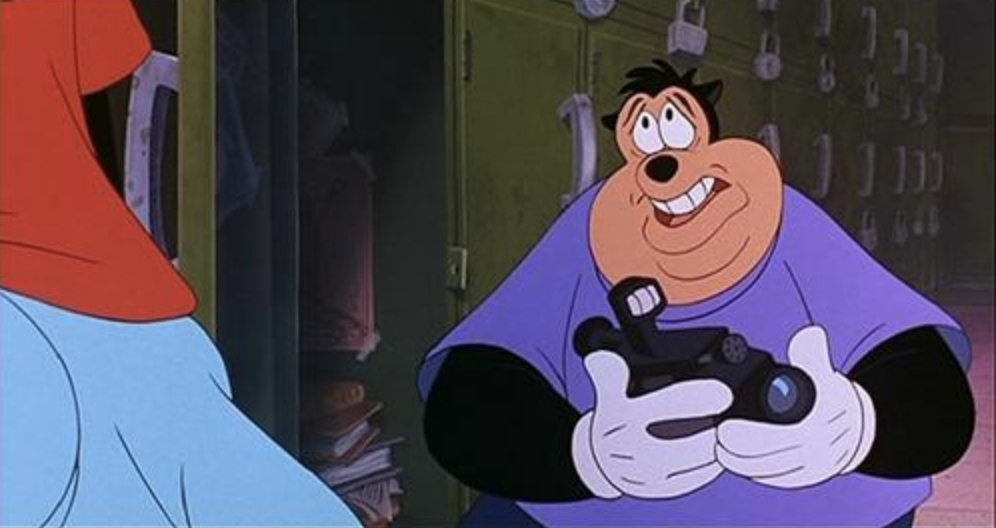 7.
More of a question for my readers than for Disney, but I need to know: We *ALL* were traumatized by this canned-cheese-eating-scene as children, right?! IT IS DISGUSTING.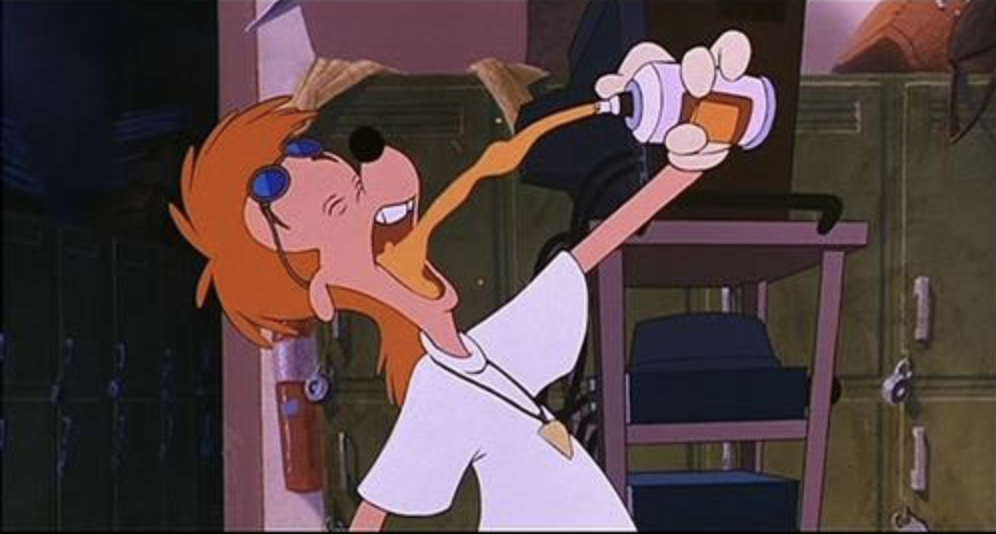 8.
Is "Stand Out" the best Disney song ever? MAYBE SO.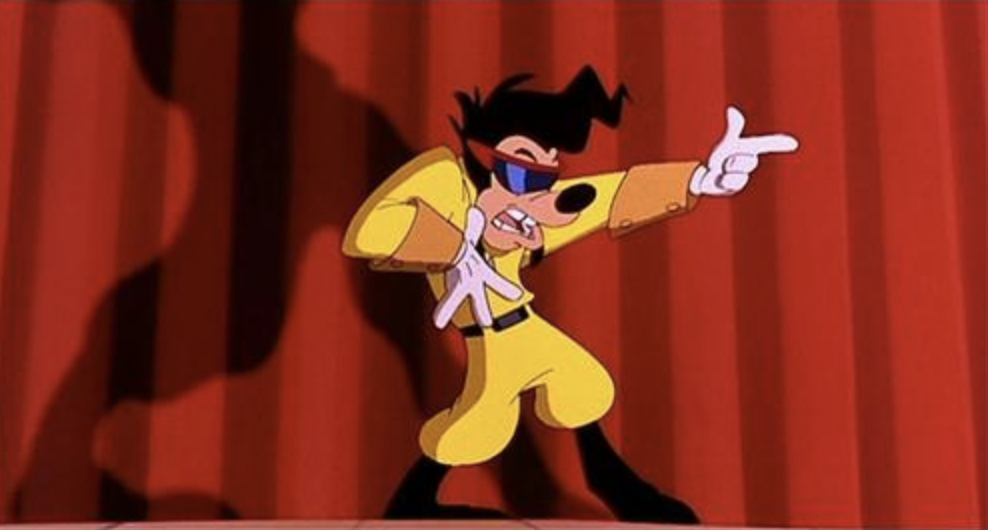 9.
Pete tells Goofy to "stop goofin' around" on the job. But if his name is Goofy...can he?!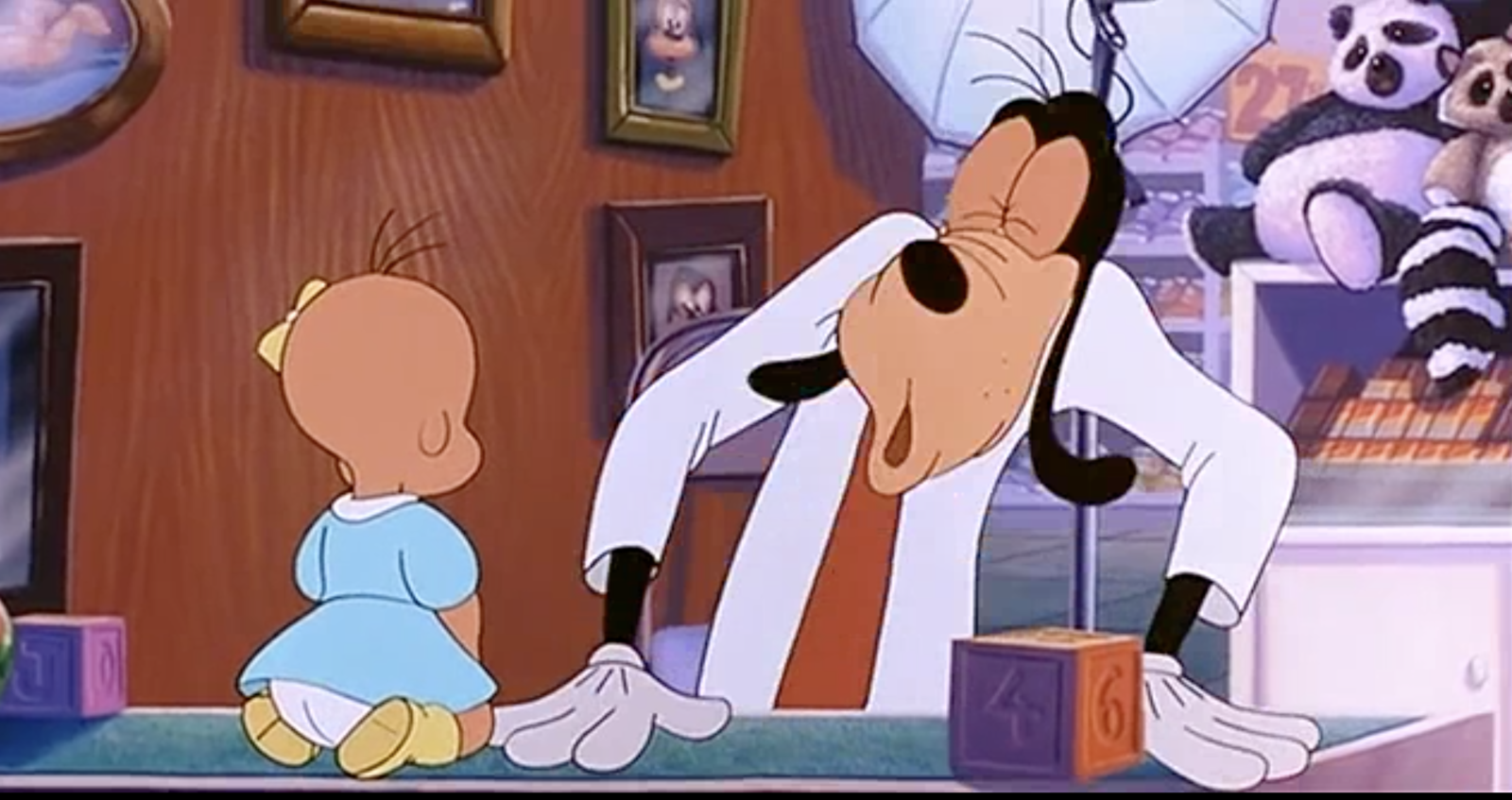 10.
Unless I missed something, I don't think Max's mom is ever mentioned. Why is this? Also if she were in the movie, I guarantee everyone's issues would be settled within the first five minutes.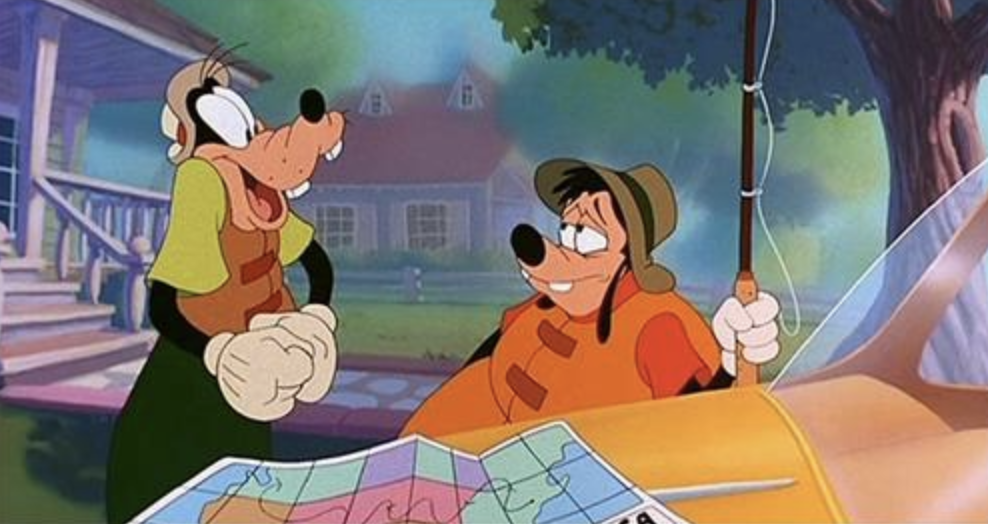 11.
How does this car so expertly defy all laws of physics? Elon Musk is SHOOK!
12.
Why does Roxanne believe Max's LIES about going to the Powerline concert? And why does he even lie in the first place?! MEN ARE TRASH.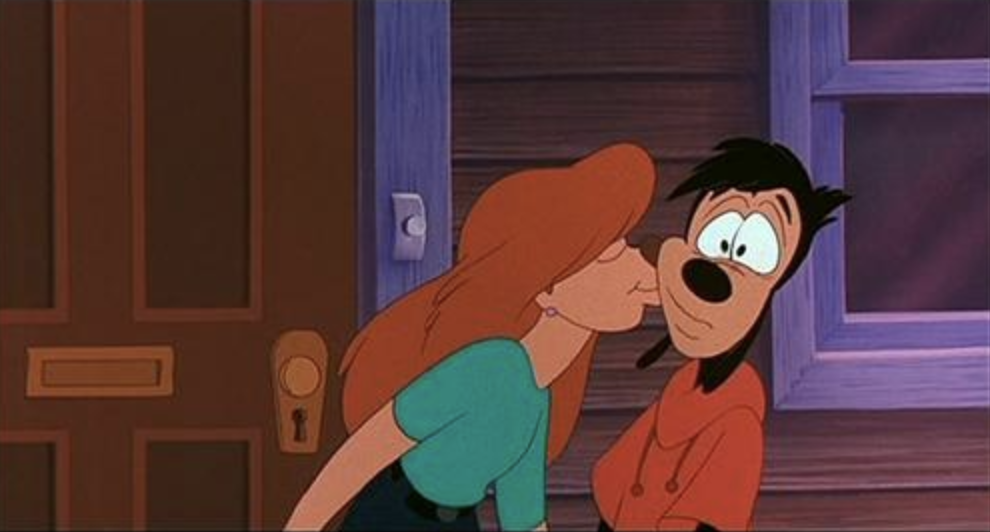 13.
Why is Goofy trying to drive on the highway and use a camcorder at the same time?! THIS IS AN INCREDIBLY DANGEROUS SAFETY HAZARD.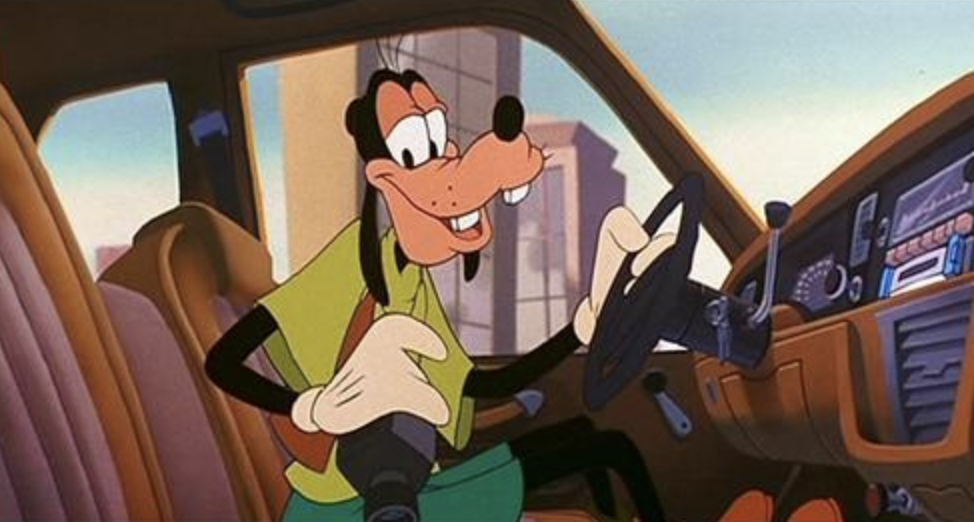 14.
Again, a question for the audience: I don't know what was scarier, the canned-cheese-eating or these animatronic possums. What do you think?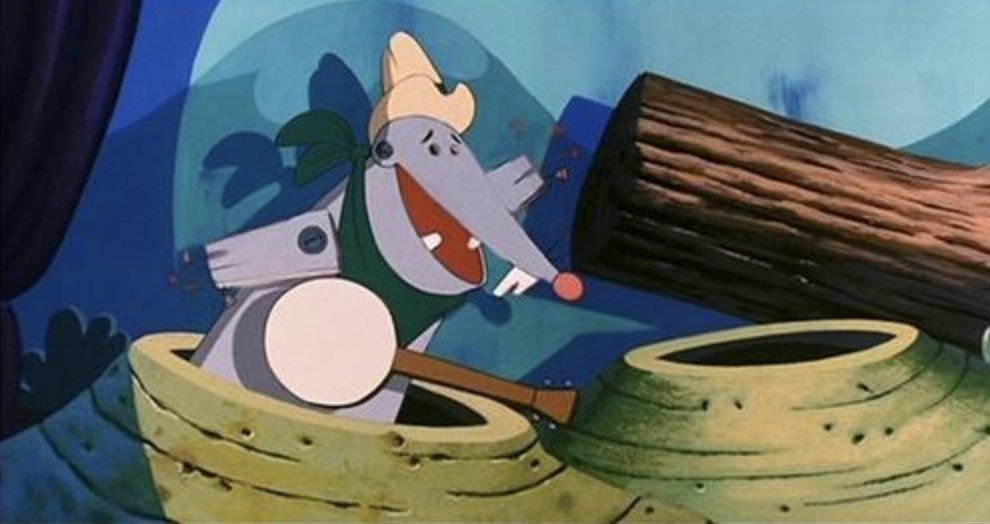 15.
Don't Max and Goofy seem a little too chill considering A) they just discovered Bigfoot is real and B) they're trapped in a car because he's sleeping on top? Also, how could they get by without bathroom breaks?!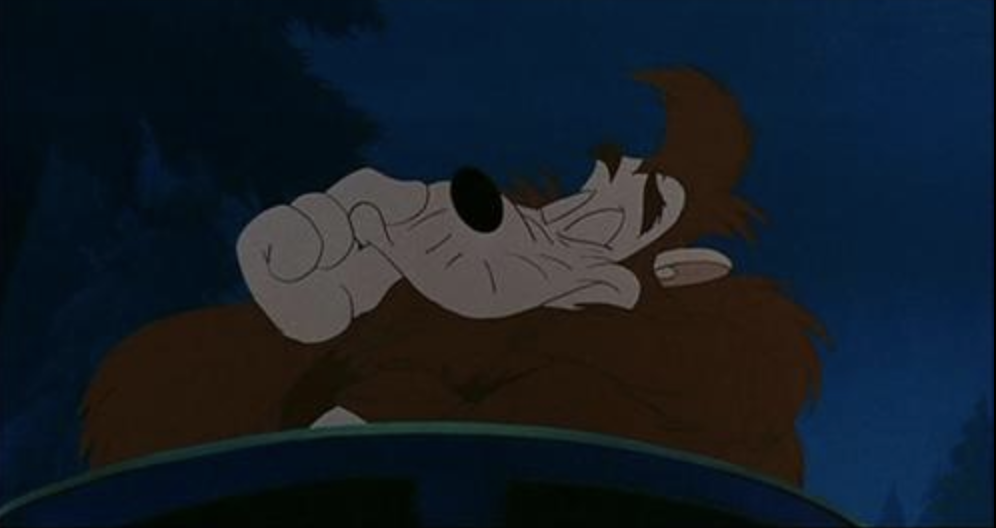 16.
OK honestly at this point he's proven himself to not be the brightest bulb (see the lying to Roxanne) but HOW does Max think he's going to pull off directing his dad to Los Angeles instead of the lake?! Goofy can't be *THAT* bad at directions, right?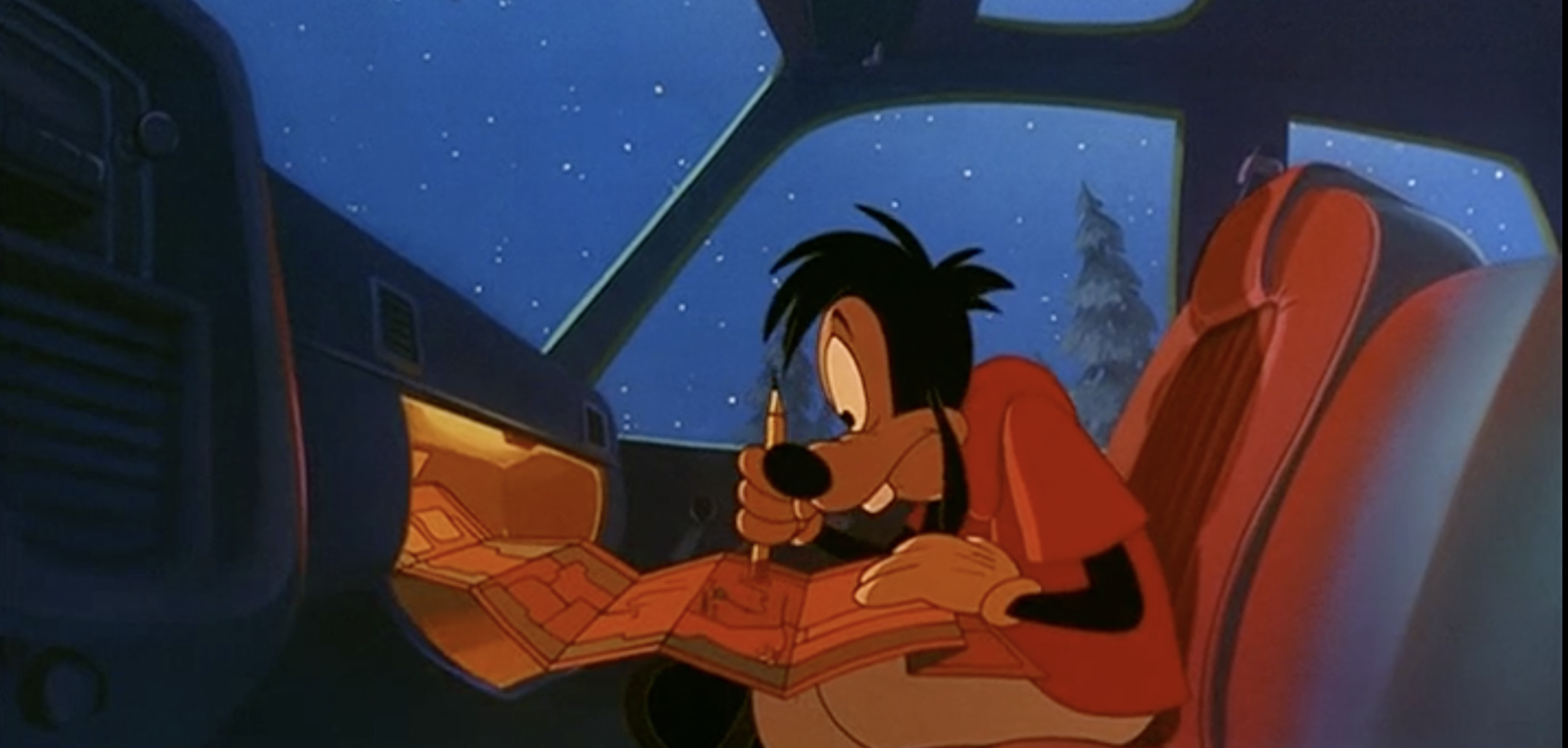 17.
OK, so the movie never actually shows Max and Goofy escaping Bigfoot when he was LITERALLY sleeping on the top of their car. I feel like that's a pretty major detail to gloss over, no?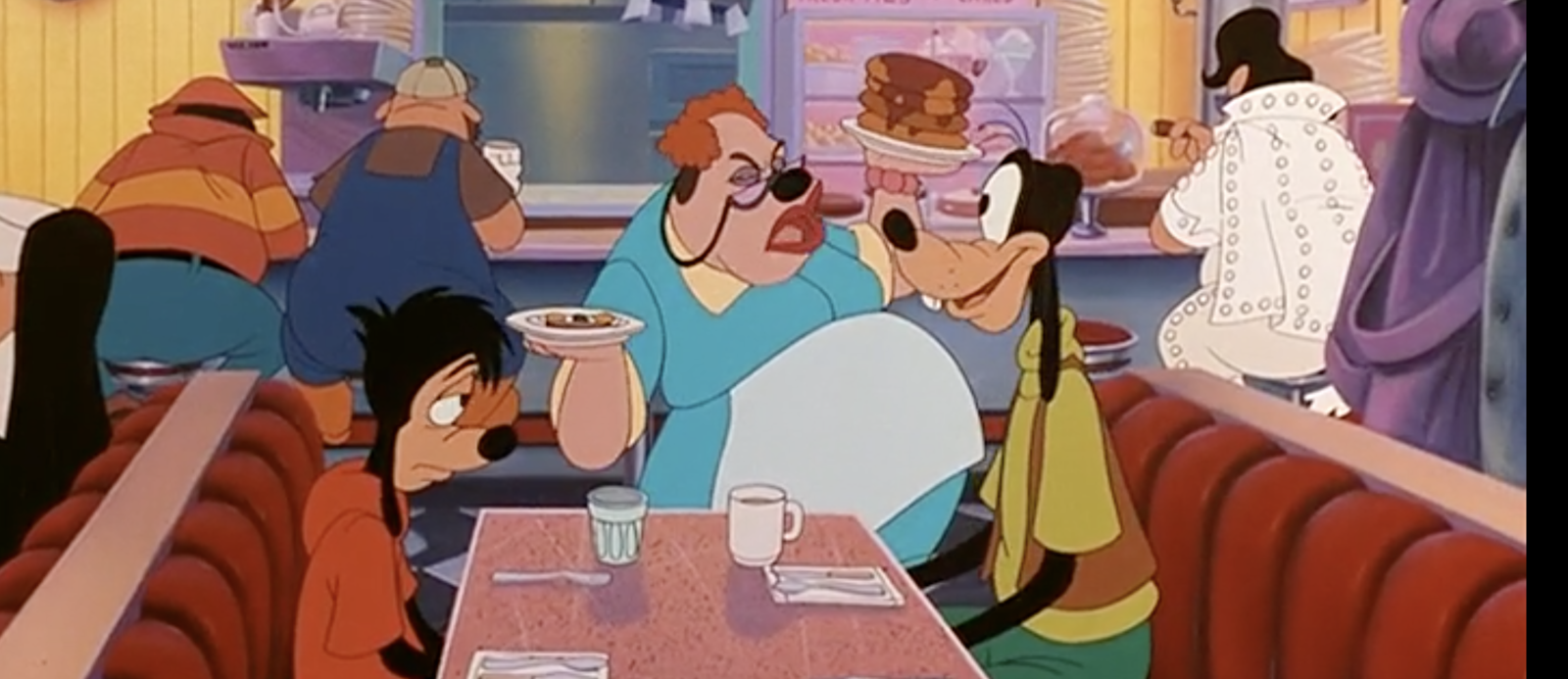 18.
Max and Goofy were taking selfies in 1995! Does that make them selfie pioneers?! ICONIC.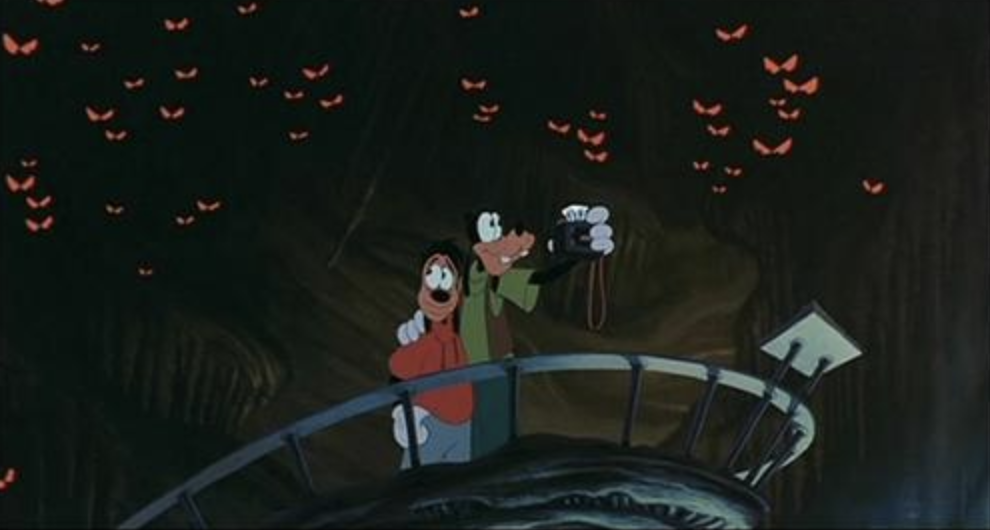 19.
Considering EVERYTHING that has happened up until this point, how has Max made it to high school without child services being called?! Goofy seems like a questionable father at best!
20.
I might have to take back what I said about "Stand Out." Is "I2I" the best Disney song ever?!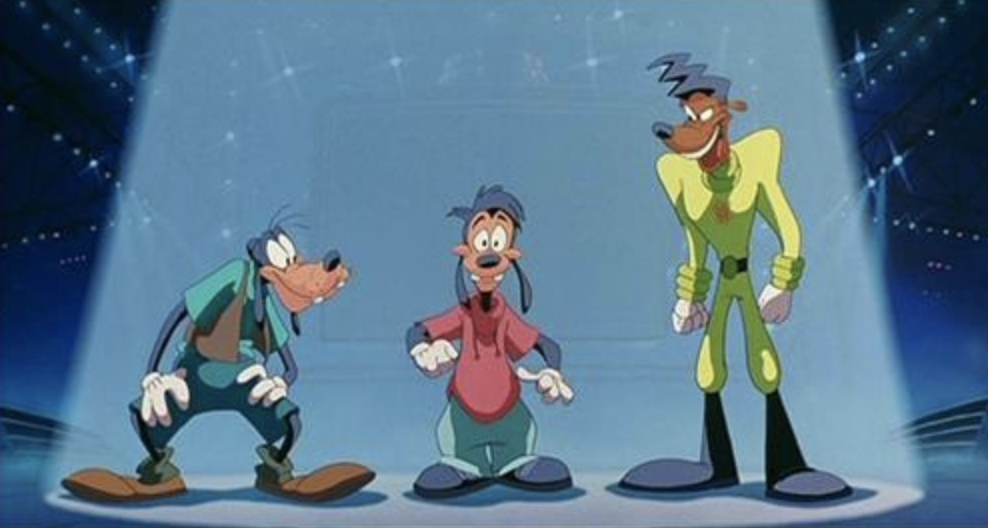 21.
And finally, if Roxanne told Max that she already liked him before he mentioned he was going to Powerline...was this entire movie in vain?! SMH @ Max. Bye!