There are few things LGBTQ people enjoy more in life than listening to Carly Rae Jepsen, not wearing cargo shorts, and causing cataclysmic weather events.
But I'm here to tell you that all of those pale in comparison to (surprise, surprise) how gays take over the Olympics. Yep, the Olympics are very, very homo!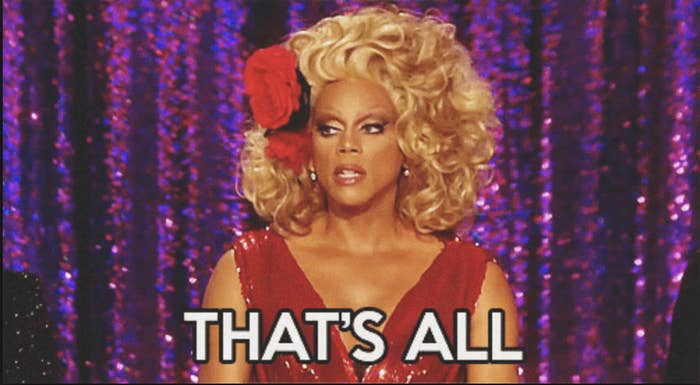 It's been that way since the beginning. A bunch of men competing in the nude in Ancient Greece? Let's just say that falls pretty clearly on one side of the Kinsey Scale.
If a h*t*ro tried to pull off this outfit they'd end up in the ER, but Johnny Weir makes it look flawless! Again, gay gay gay!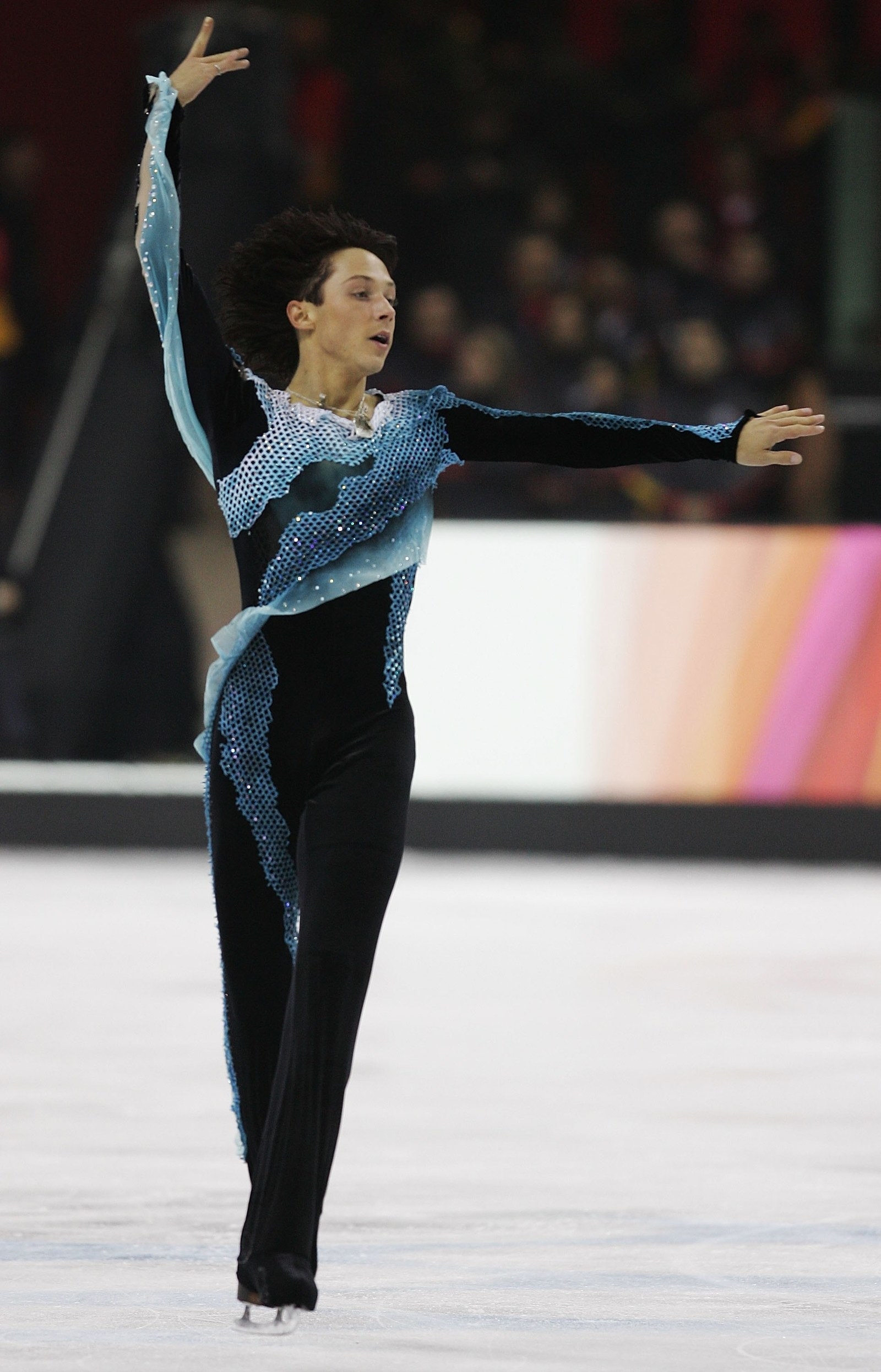 Listen, I could go on all day. And while the Olympics have always been pretty darn gay (sorry if that gets your knickers in a knot, but that's the truth!), according to my highly scientific research, these games hold the distinction as being the gayest games (or should I say GAYMES) in history!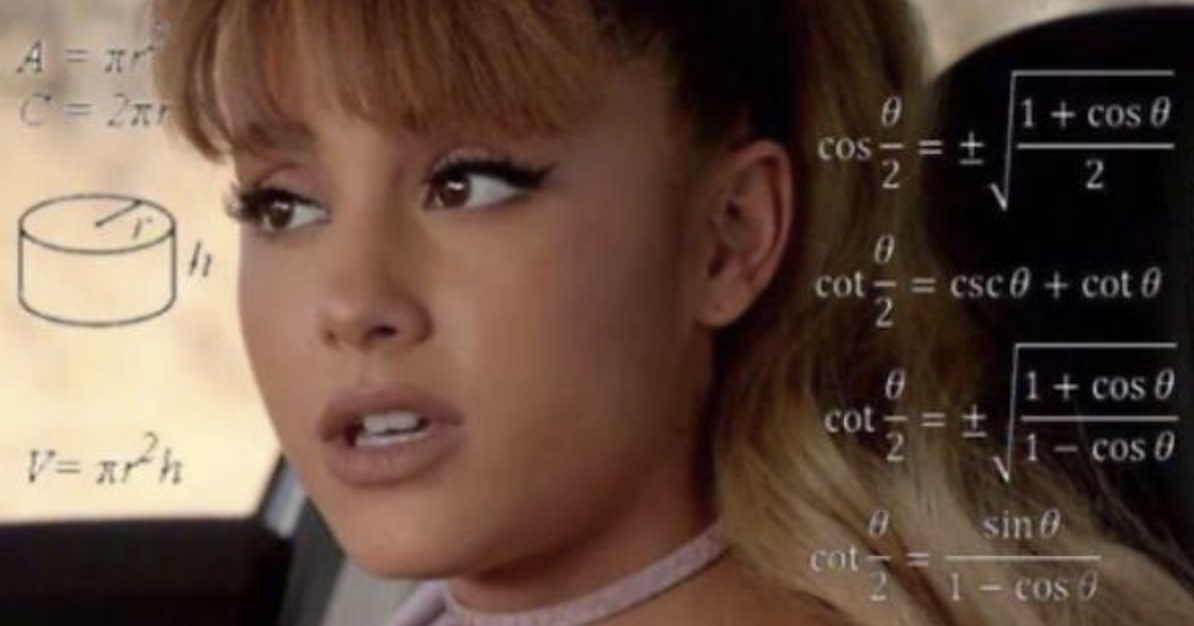 Here's the deal...it's 20gayteen, and heterosexuality has officially NOT been renewed for another season.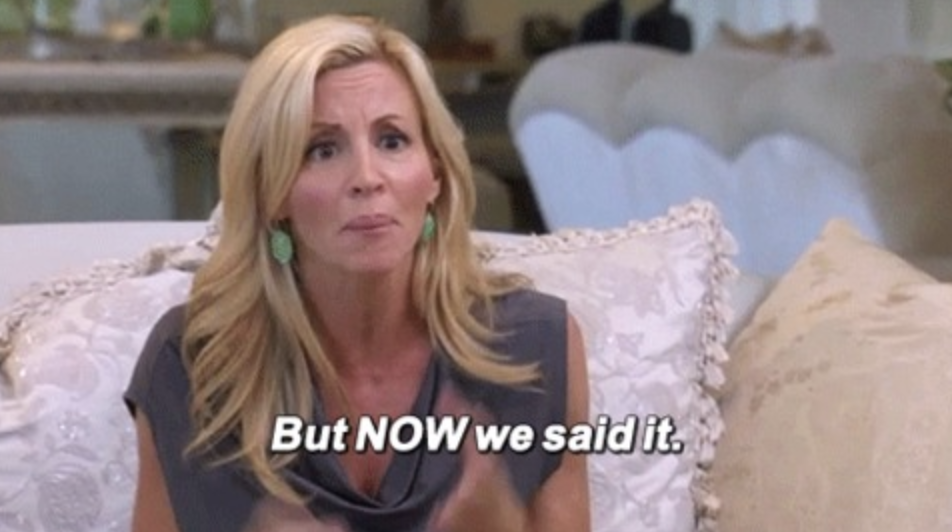 1.
Let's start from the top (pun intended) shall we?!? There have ALWAYS been gay athletes in the Olympics, that much is true. But the 2018 Olympics are STACKED with more LGBTQ excellence than Rupaul can shake a wig at.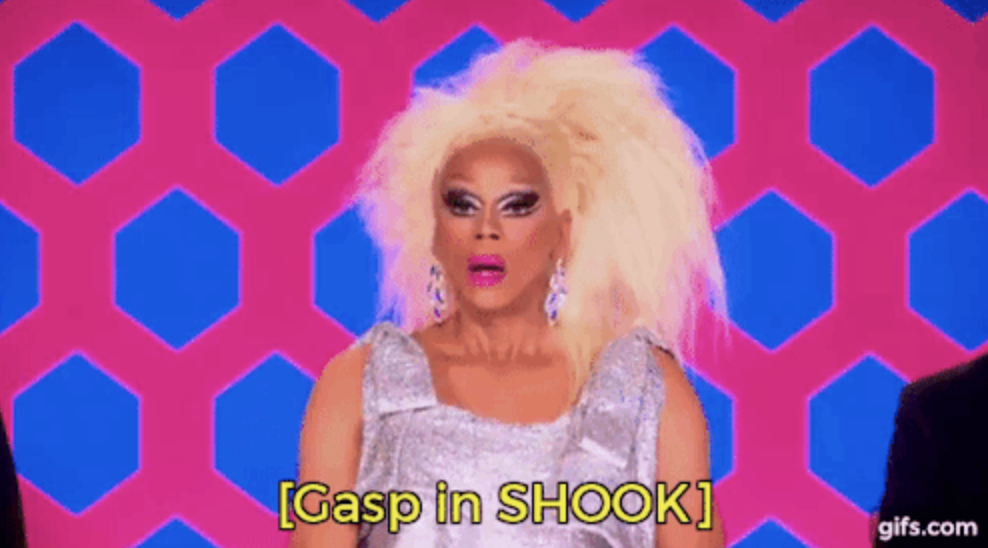 2.
You know the main players. For starters, we've got Adam Rippon, figure skater and the first openly gay man to qualify for Team USA at the Winter Games.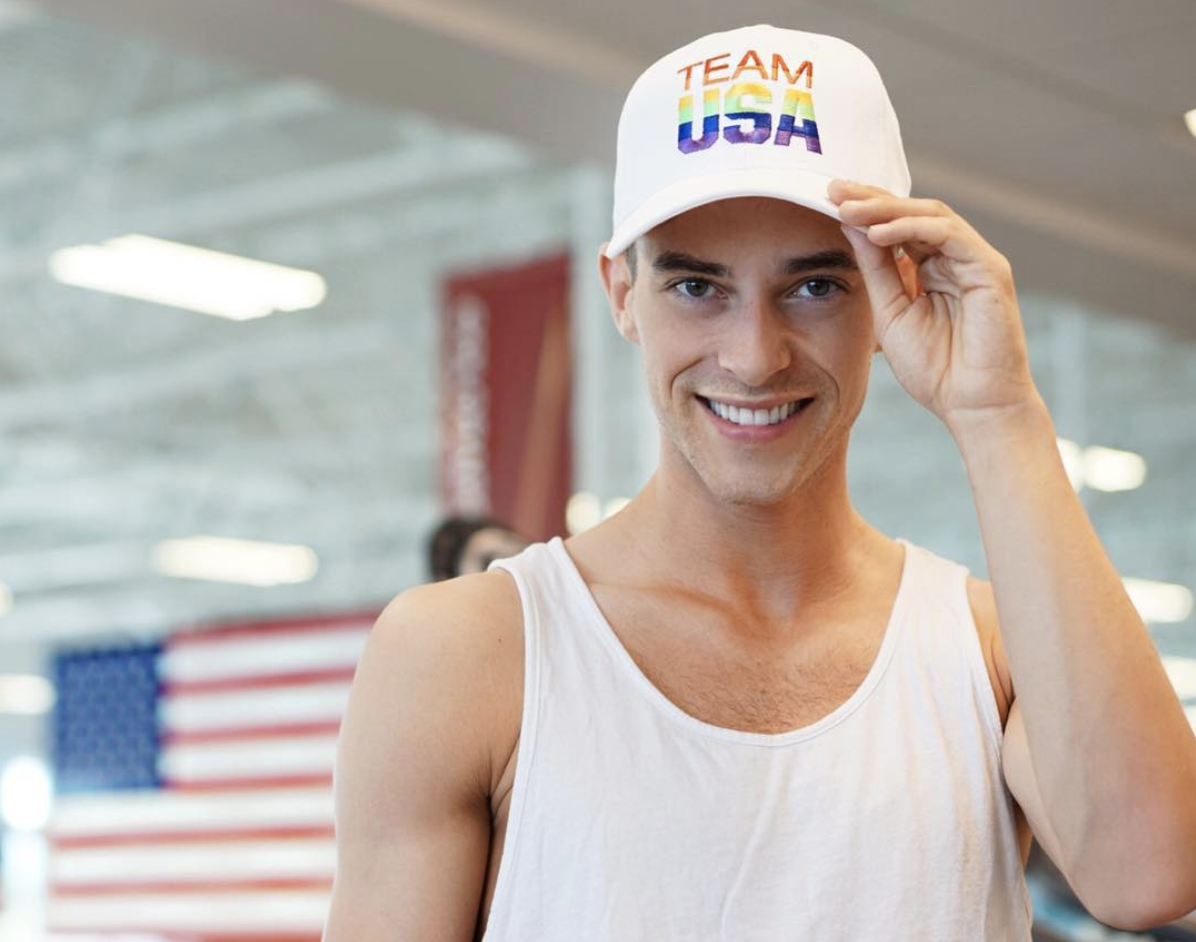 3.
Let's just say Adam is not here for ANYONE'S straight nonsense.
4.
NO MORE HETERO B.S.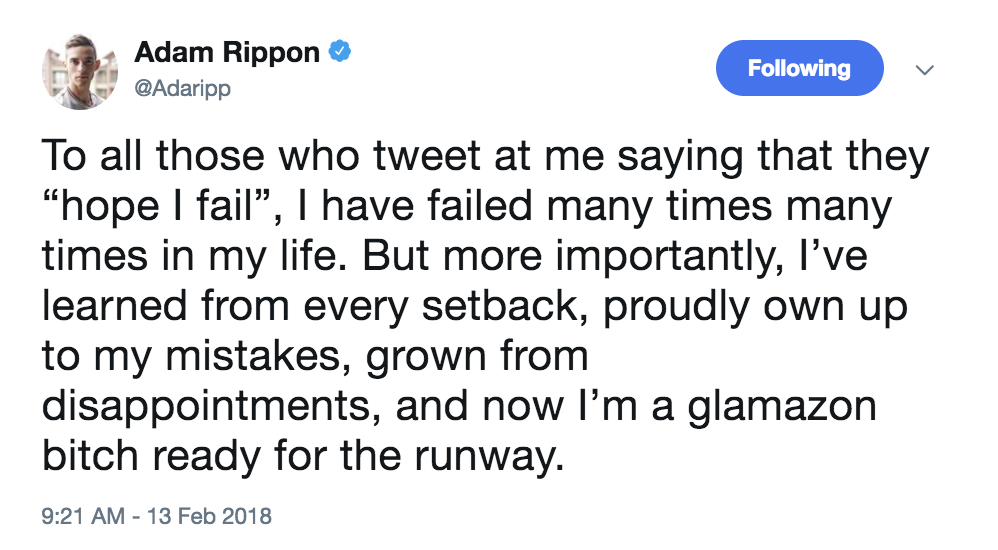 5.
And he expertly articulates how queer athletes are just *slightly* better than their straight counterparts.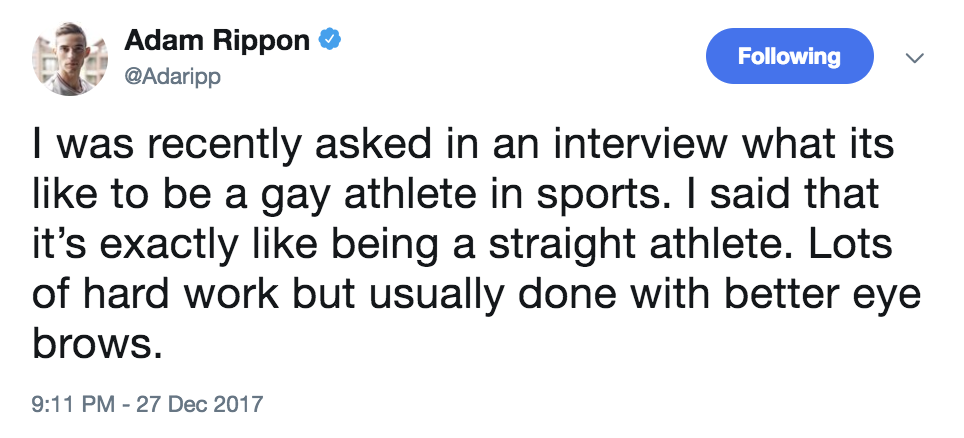 6.
You ALSO are probably familiar with Adam's Team USA teammate and fellow out Olympian, Gus Kenworthy. Gus nabbed a silver medal in Sochi and is back for more in 2018.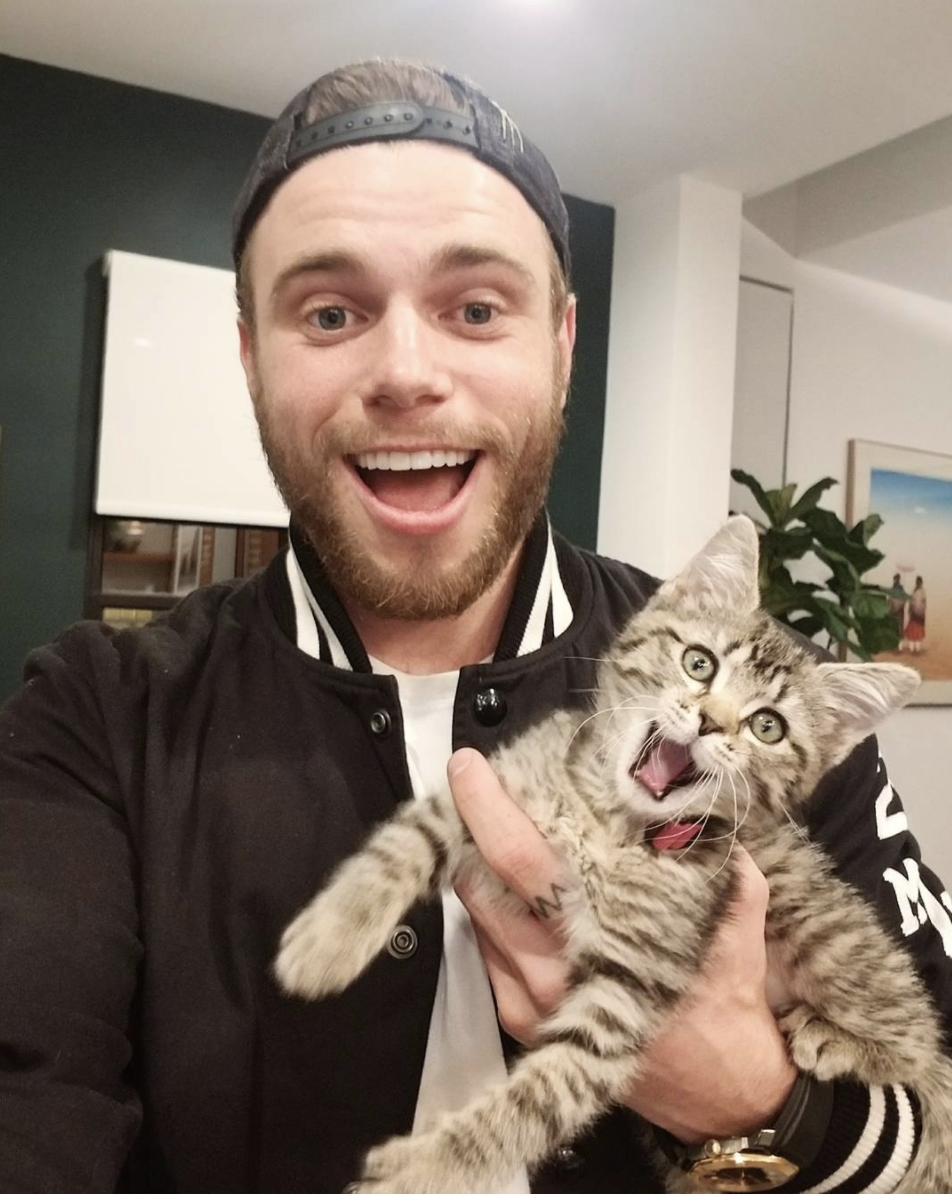 7.
Again, Gus is here to clock the hetero out of these Gaymes. His proficiency as a thirst trapper is unparalleled. *Kisses fingers like an Italian chef.*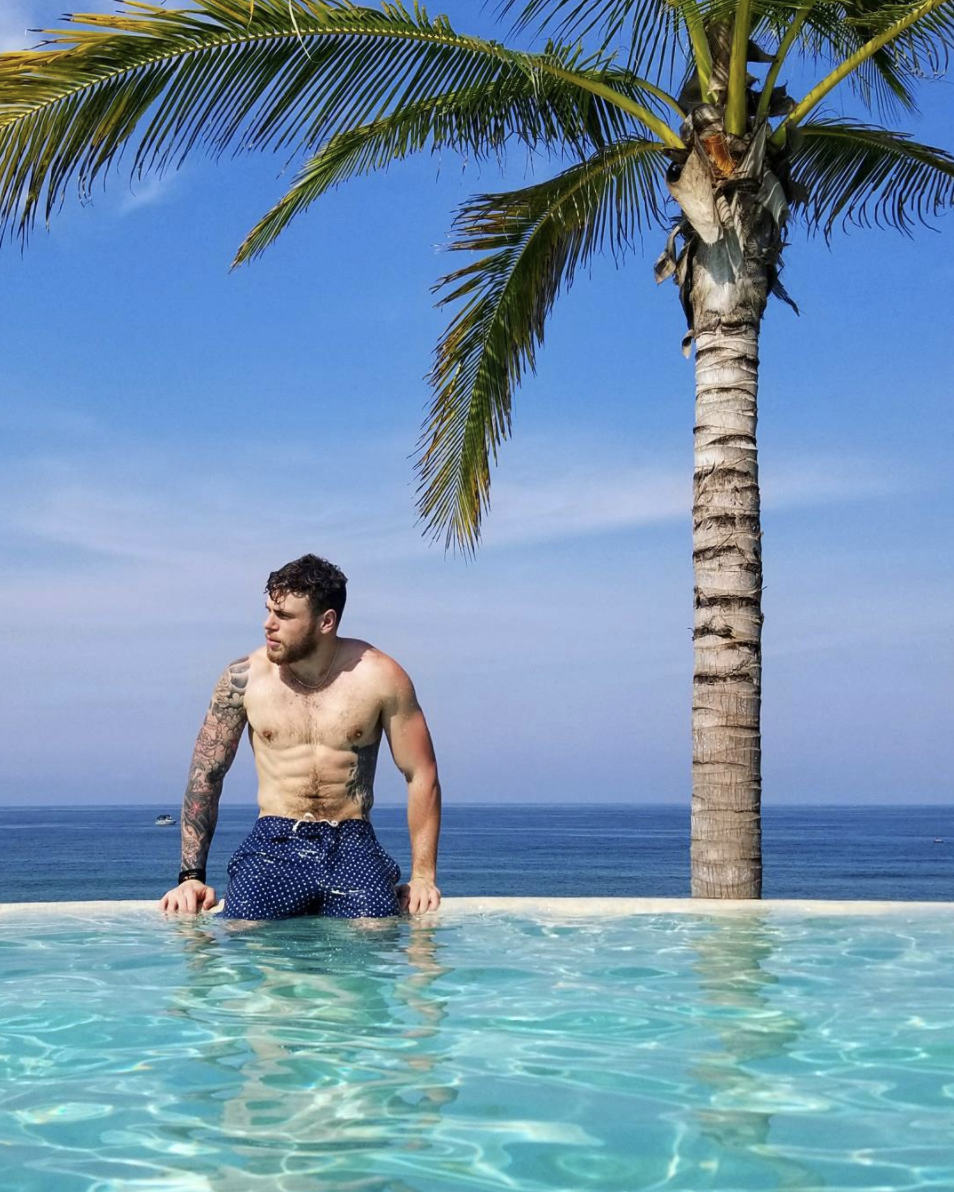 8.
But Gus isn't just some snack on a pair of skis. He's also here to stand up for the rights of LGBTQ people EVERYWHERE. We love queens supporting queens.
9.
Together, Adam and Gus have been a two-man Hurrigayne at the Olympics. Whether it's staging epic photo shoots at the Opening Ceremony...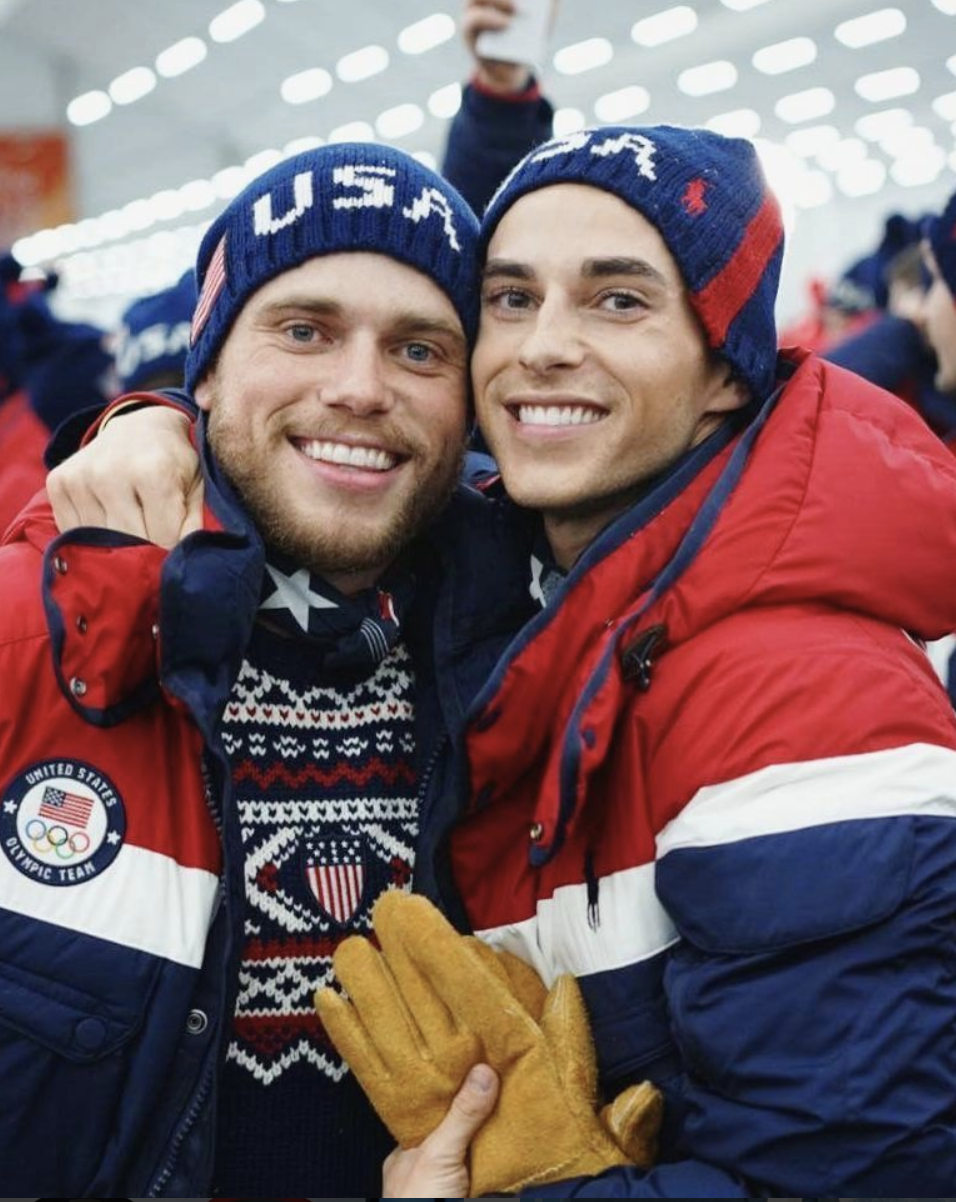 10.
...cheering each other on at their events...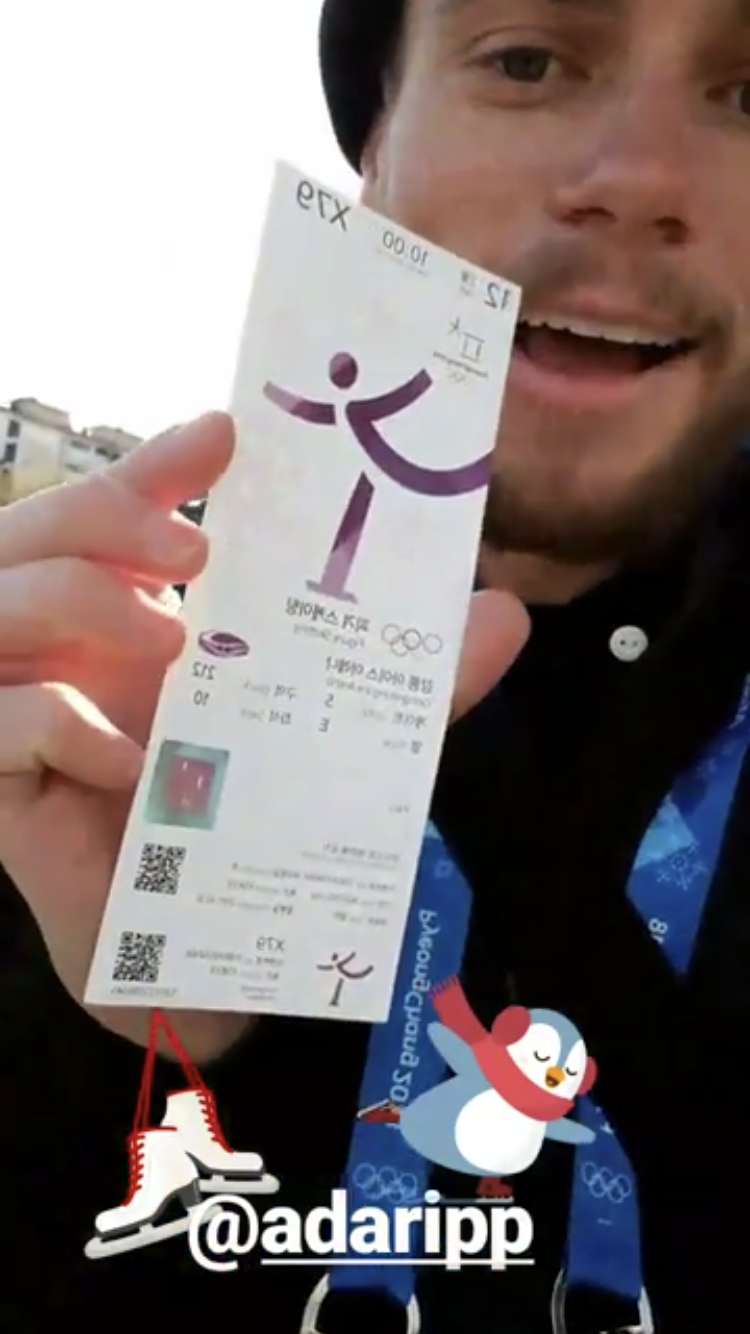 11.
...(Seriously, how cute is this?! We're only here to love and support our LGBTQ brothers and sisters in 2018)...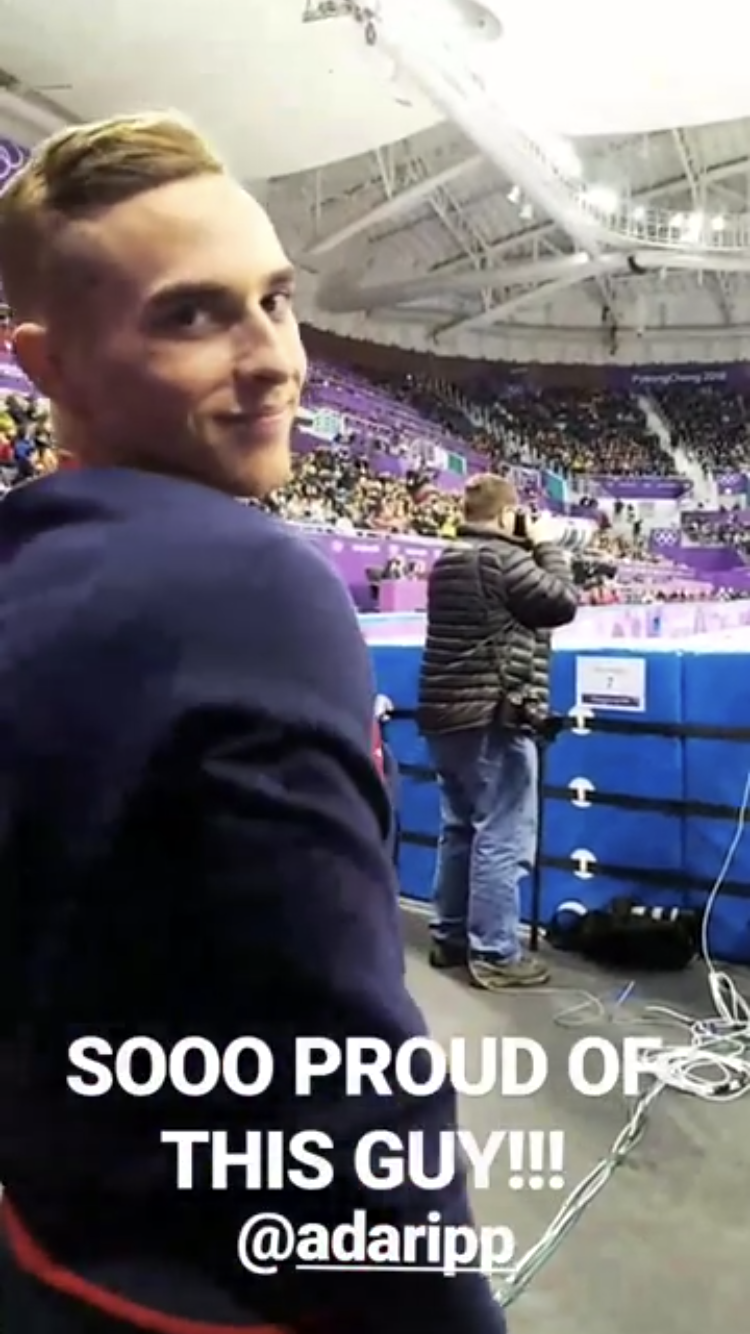 12.
...WINNING MEDALS...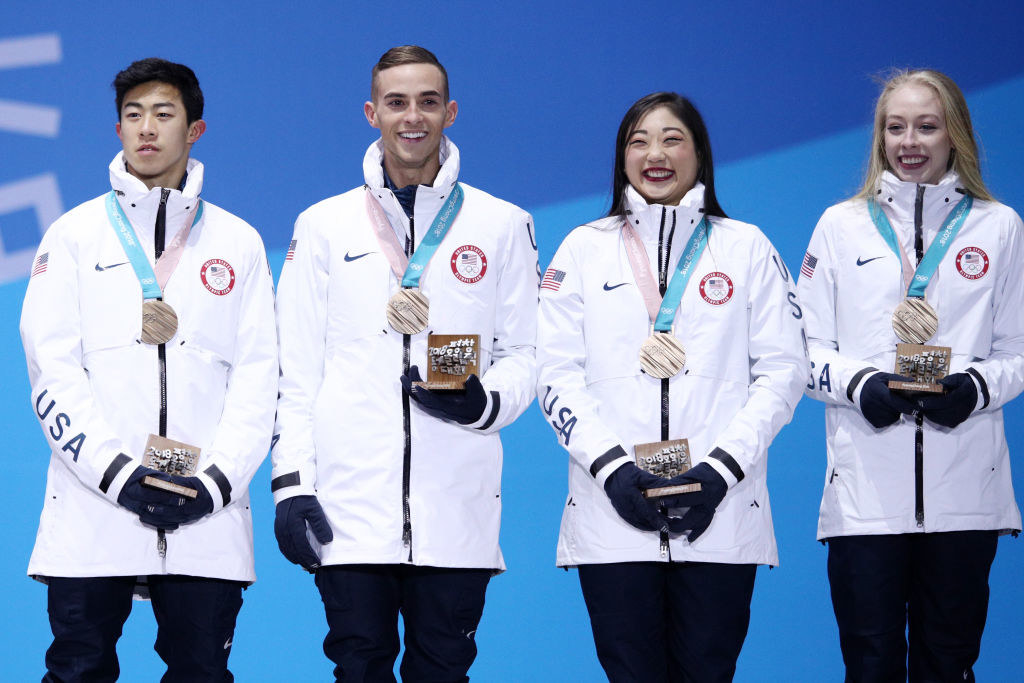 13.
...serving face...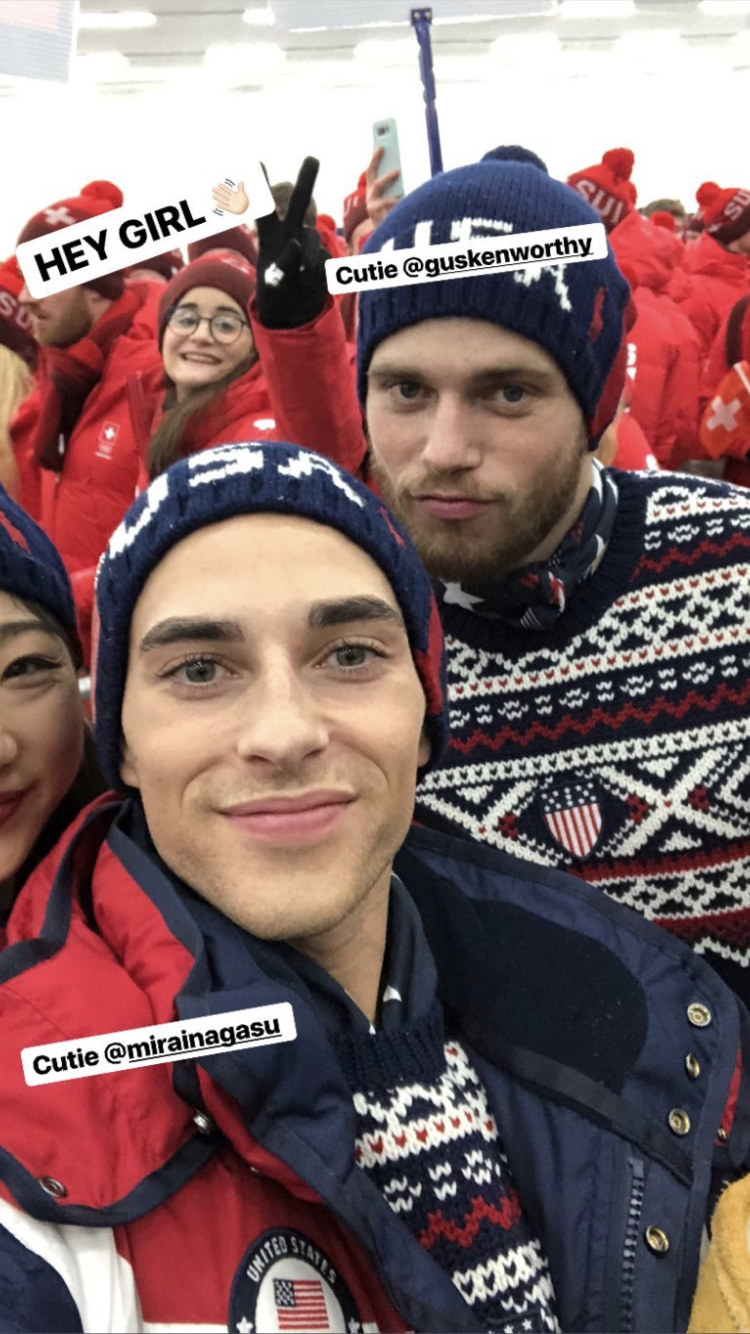 14.
...(*screams PRUNE*)...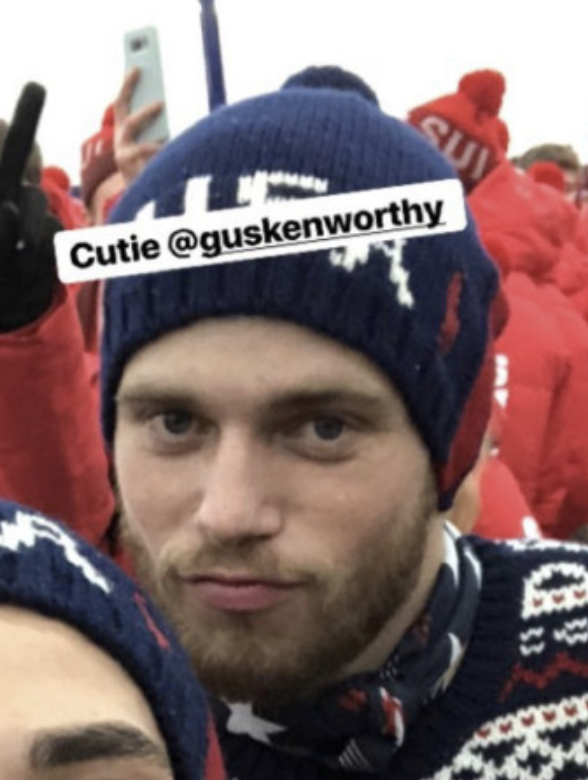 15.
...or even just inspiring other LGBTQ people, Adam and Gus have helped make these Olympics as glittery and gay as possible.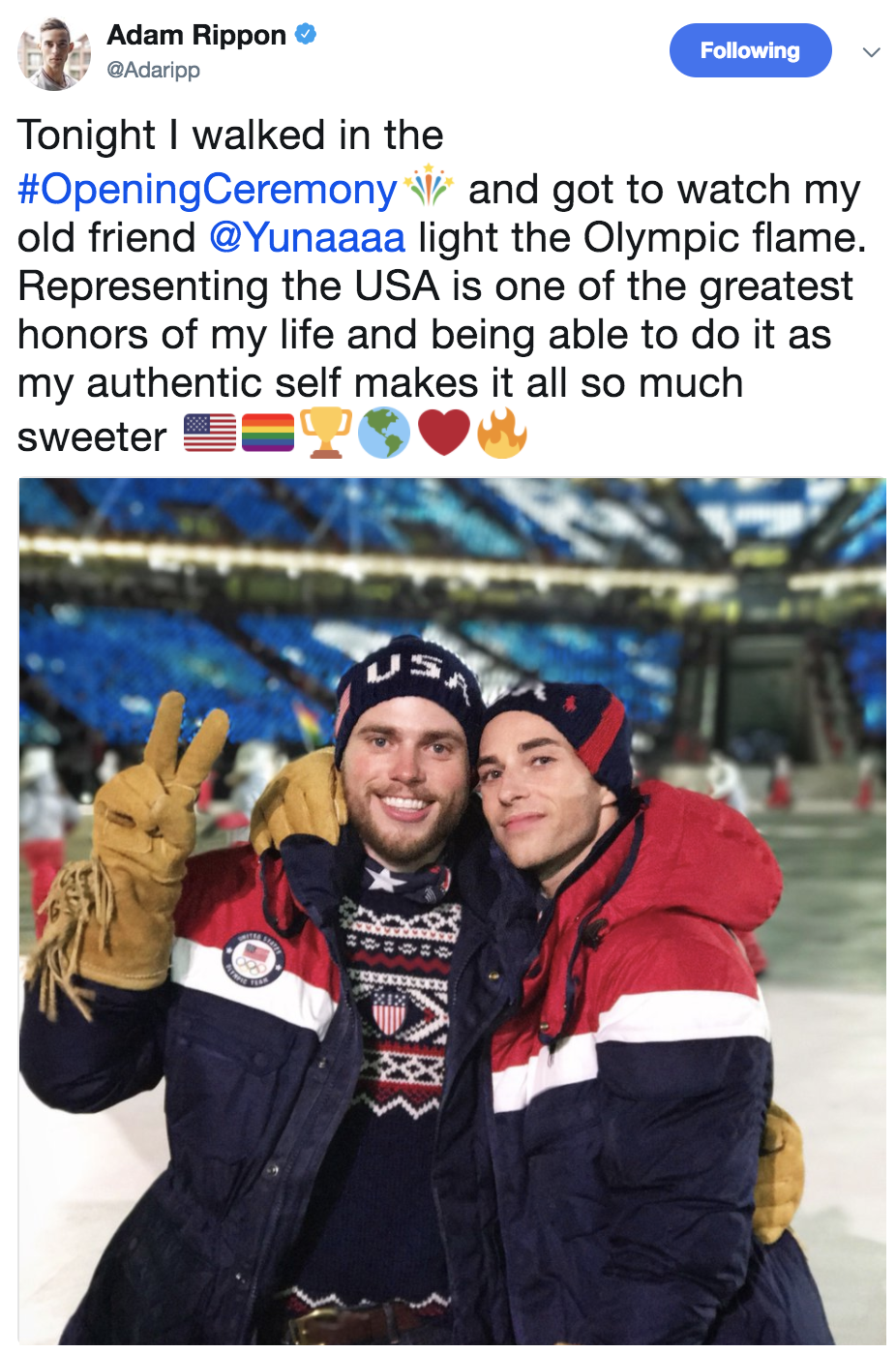 16.
Just ask Mike Pence, who's felt the full homosexual fury of the two athletes.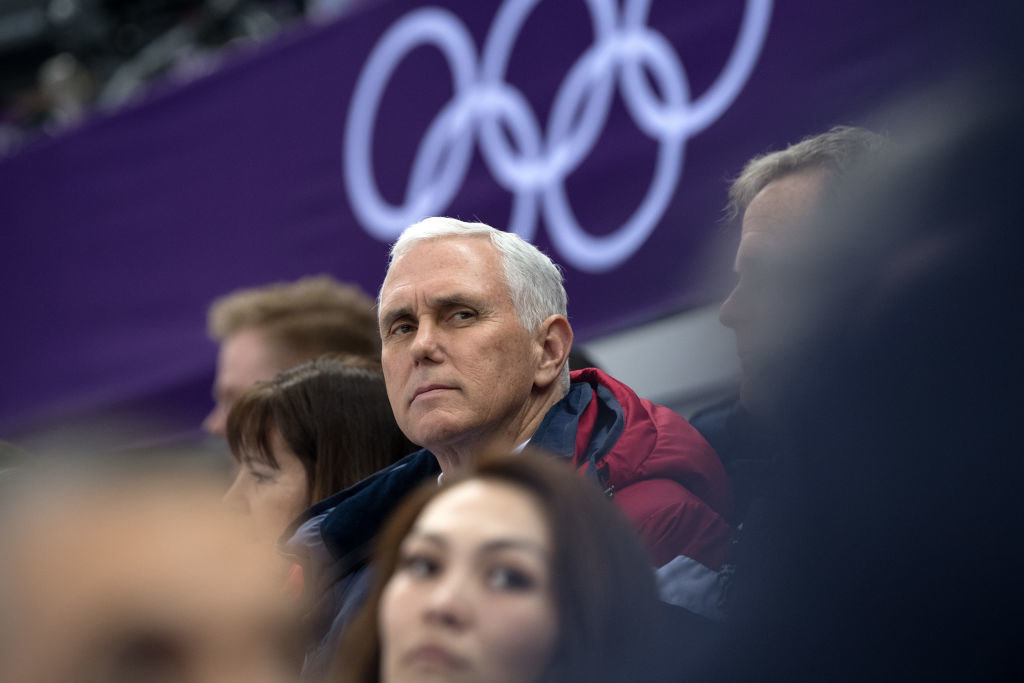 17.
Adam has reportedly turned down meeting the Vice President not once, but TWICE, because of Pence's controversial history with LGBTQ rights.
18.
Adam 1, Mike Pence 0.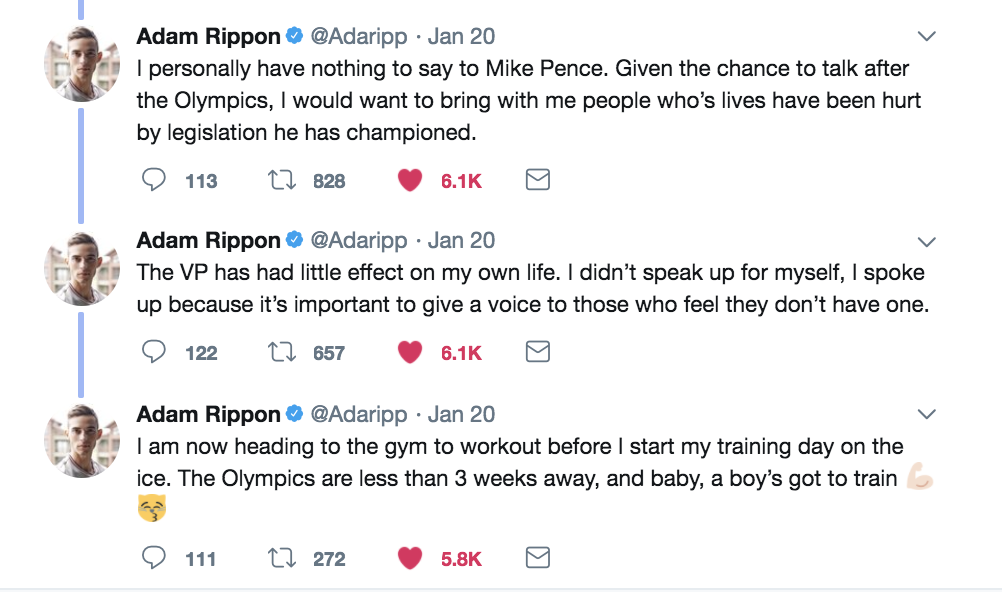 19.
But it gets better! Pence was in attendance at the Opening Ceremony last week, cheering on Team USA.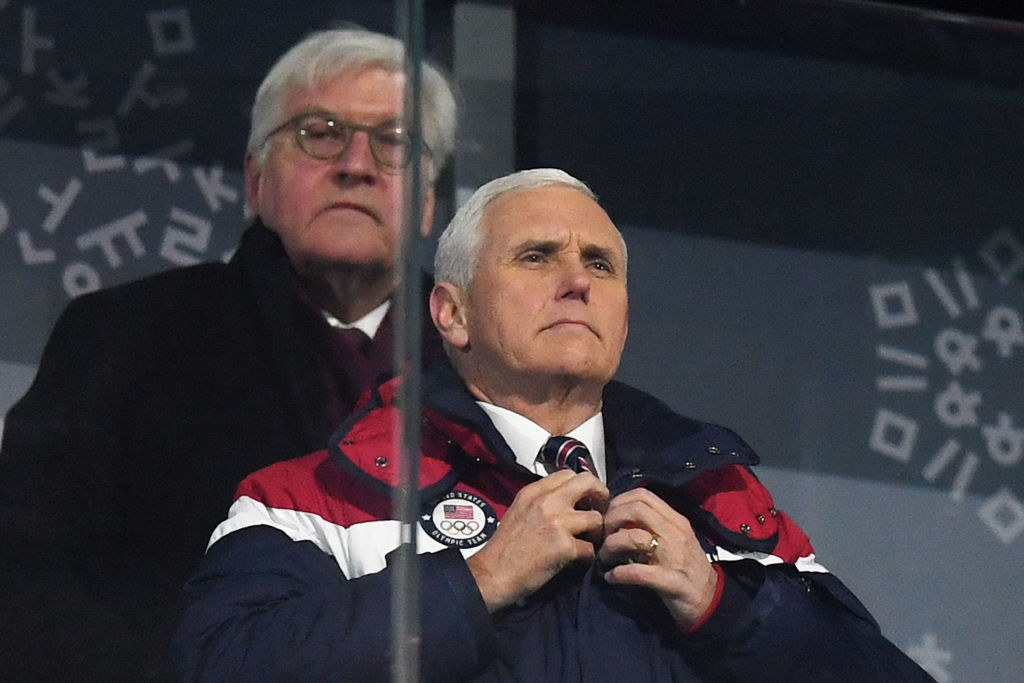 20.
First of all, considering his track record with LGBTQ rights, the thought of Pence having to stand and cheer for MULTIPLE gay athletes should warm even the coldest of hearts.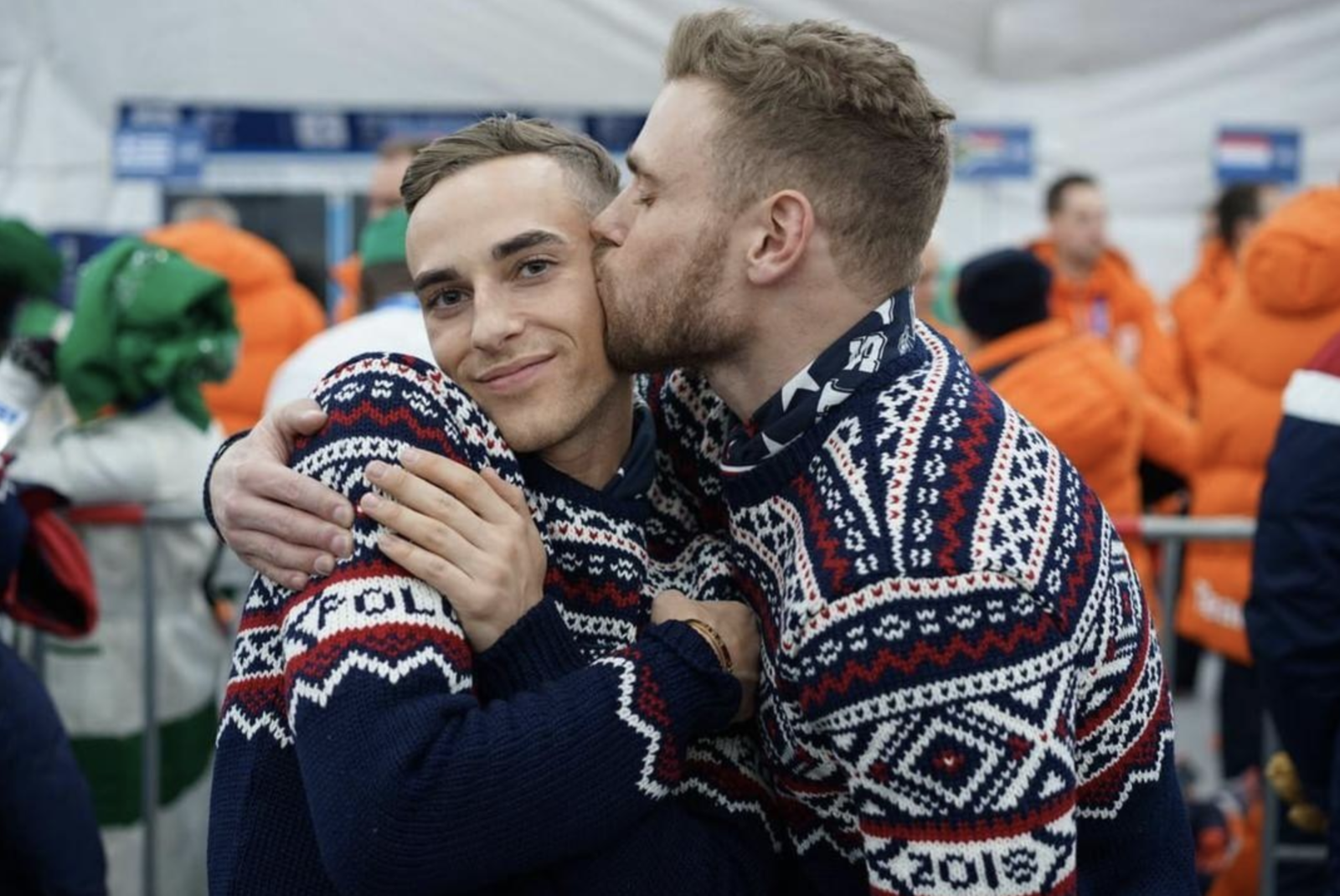 21.
And to make things even BETTER, Gus captioned his picture with Adam from the ceremony with this amazing paragraph, and closed it out with a scorching zinger directed at Pence.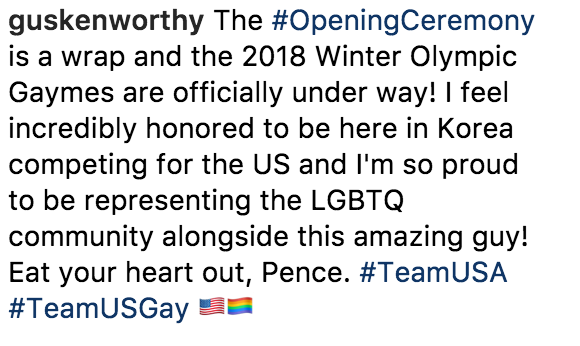 22.
But the Gaymes are so much gayer than just Adam and Gus. There are more out athletes competing at this year's gaymes than ANY Winter Olympics before, like Swedish hockey player Emilia Andersson Ramboldt, Australian snowboarder Belle Brockhoff, and Canadian figure skater Eric Radford.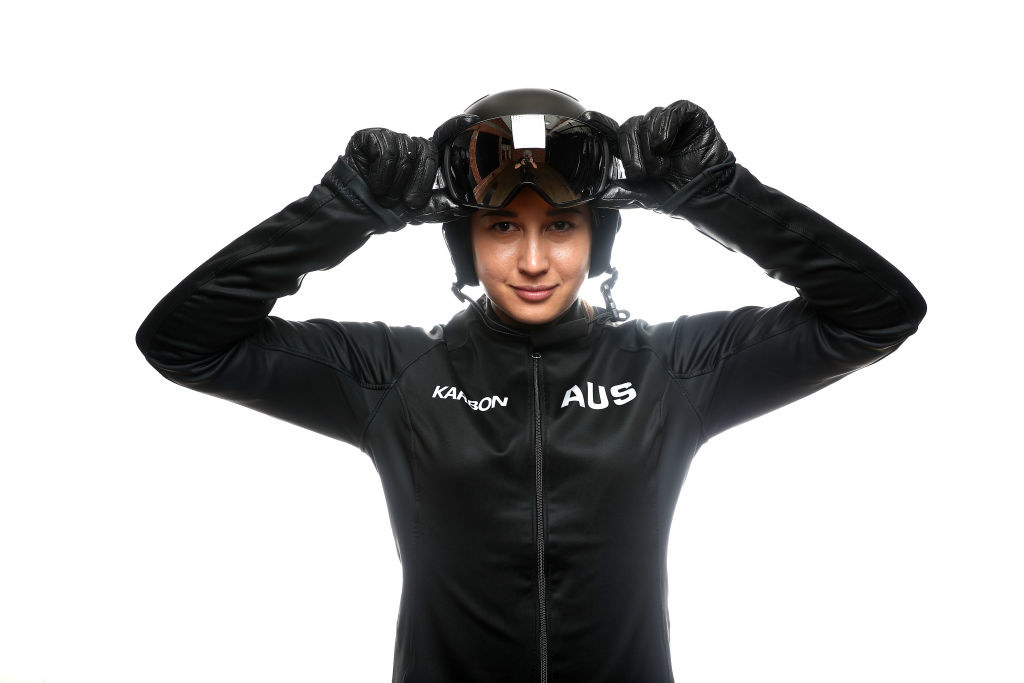 23.
And Gus and Adam are in good company on Team USA. Speed skater Brittany Bowe is openly dating Dutch speed skater Manon Kamminga. That has got to be the fastest relationship on ice!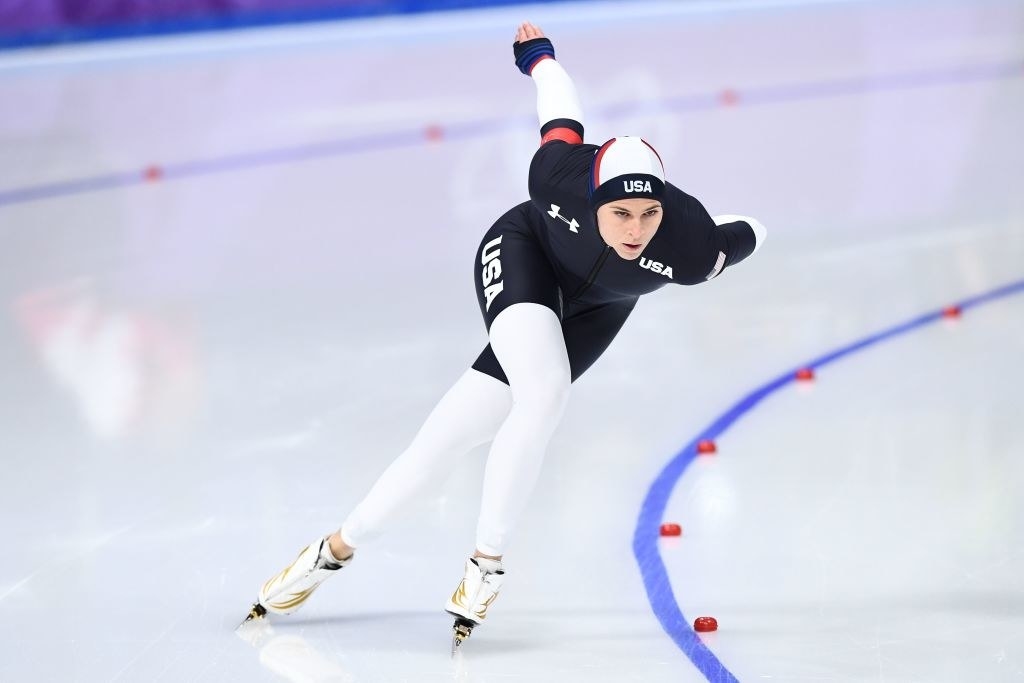 24.
Seriously, how cute are Brittany and her girlfriend?!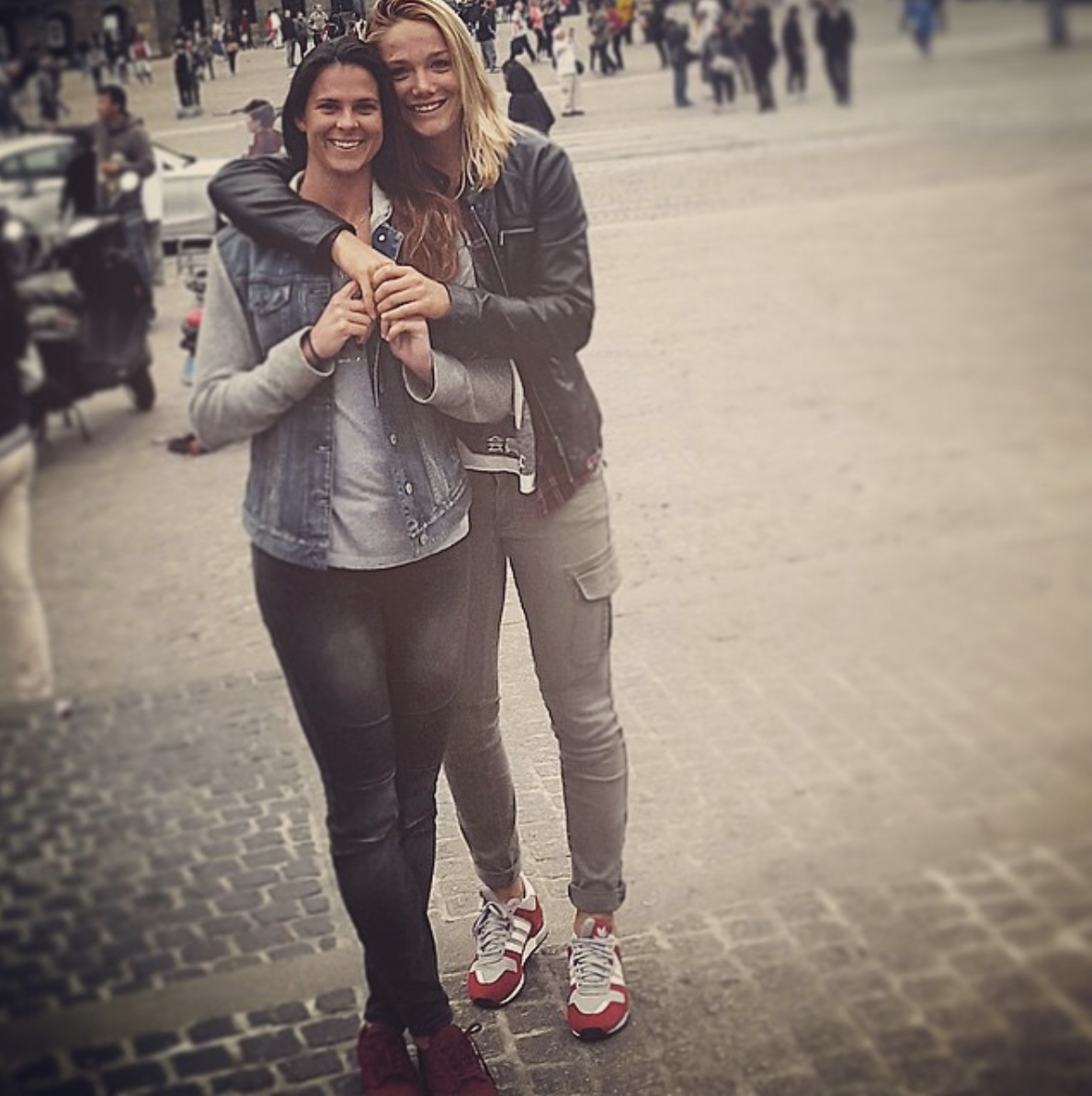 25.
*Cries tears of joy in gay.*
26.
And lit'rally one of the best winter athletes ALIVE is on Team LGBTQ too. Speed skater Ireen Wüst of the Netherlands just captured her 10TH OLYMPIC MEDAL.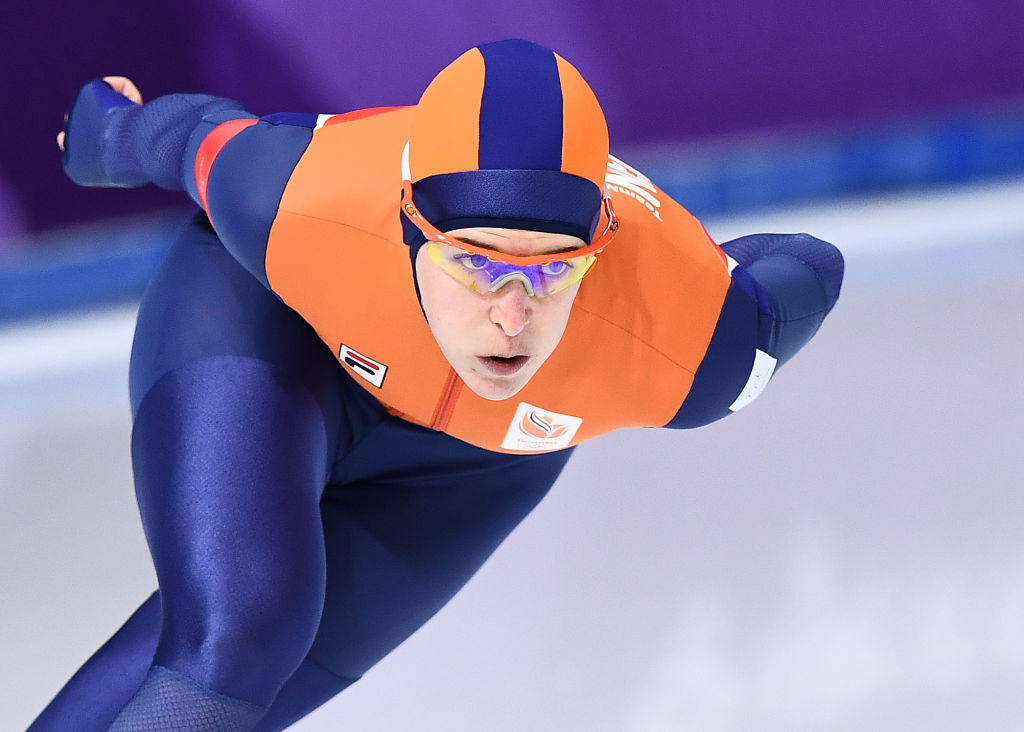 27.
Sorry, str8s, but Irene is the MOST SUCCESSFUL DUTCH OLYMPIAN EVER. No one is even close!!!! Queer excellence at its FINEST!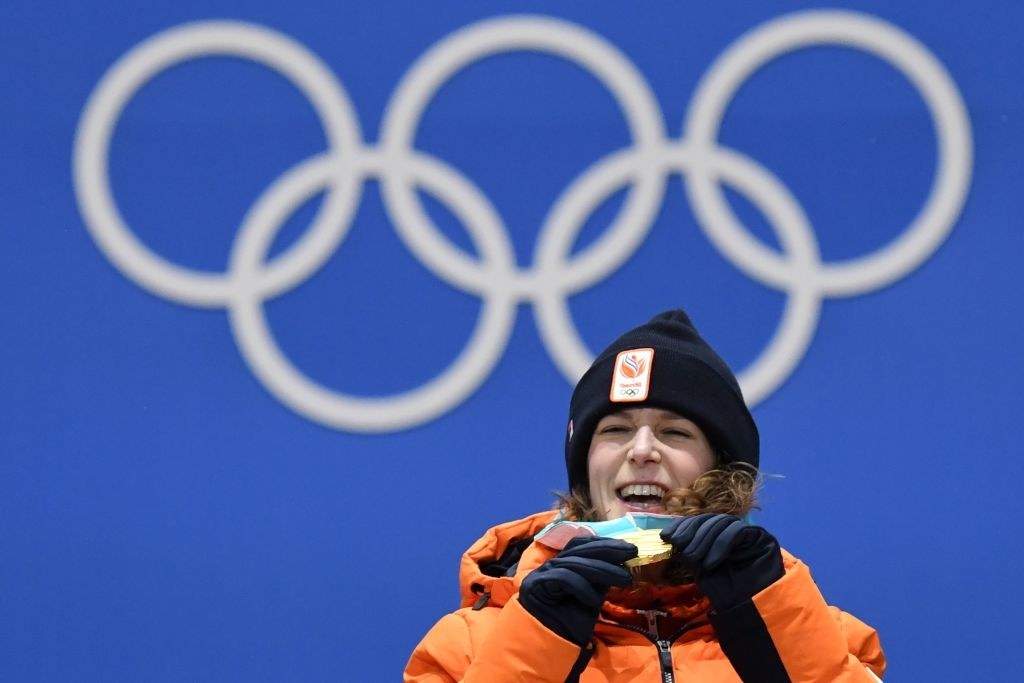 28.
But it's not just the athletes making 2018 the gayest Olympics ever. Canada House is doubling as a Pride House for the second time ever.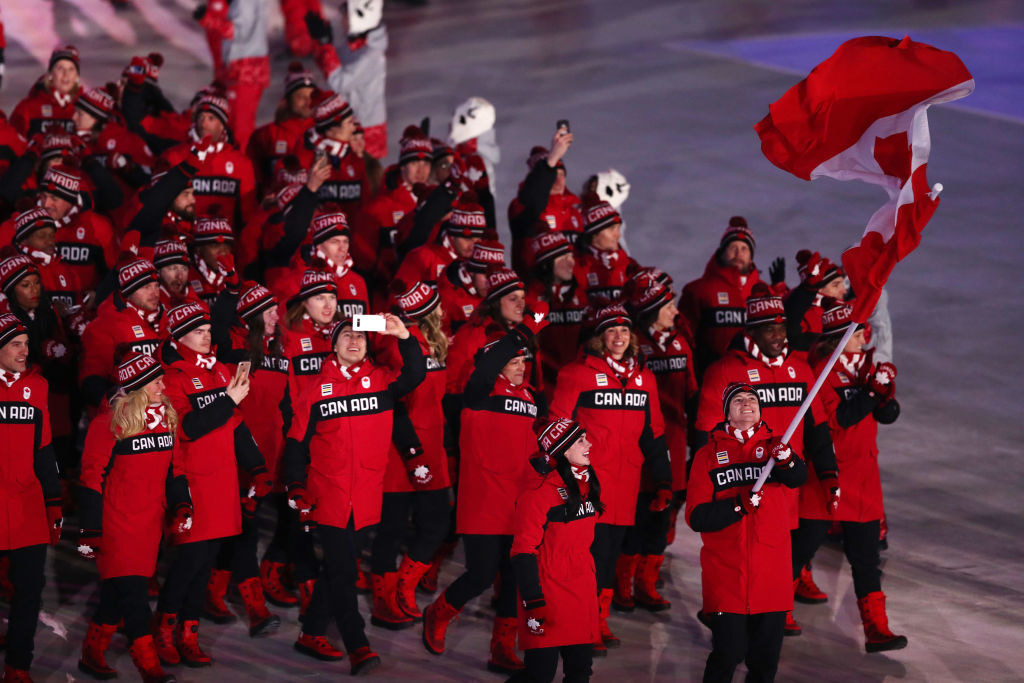 29.
Seriously, let's have a quick earnest moment, because what you see when you enter the Canada House is pretty damn cool.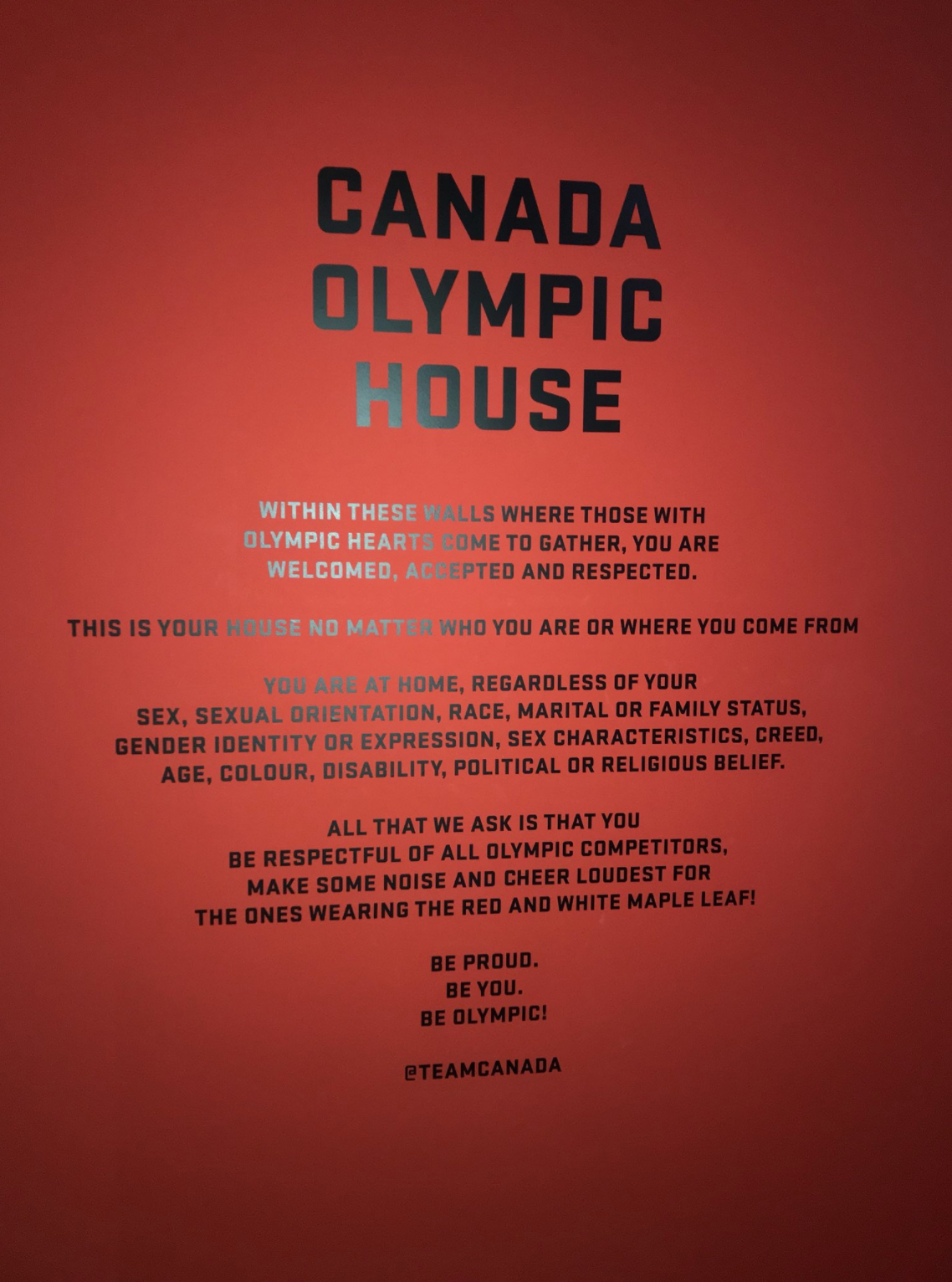 30.
In fact, these Olympics are SO gay, they've got Fox News so SHOOK TO THE CORE that the organization POSTED and then DELETED an editorial criticizing Team USA for being "darker, gayer, different."

31.
But don't worry, that was deleted faster than you can say "eleganza." And you KNOW you're doing something right when you have ALL the haters shook.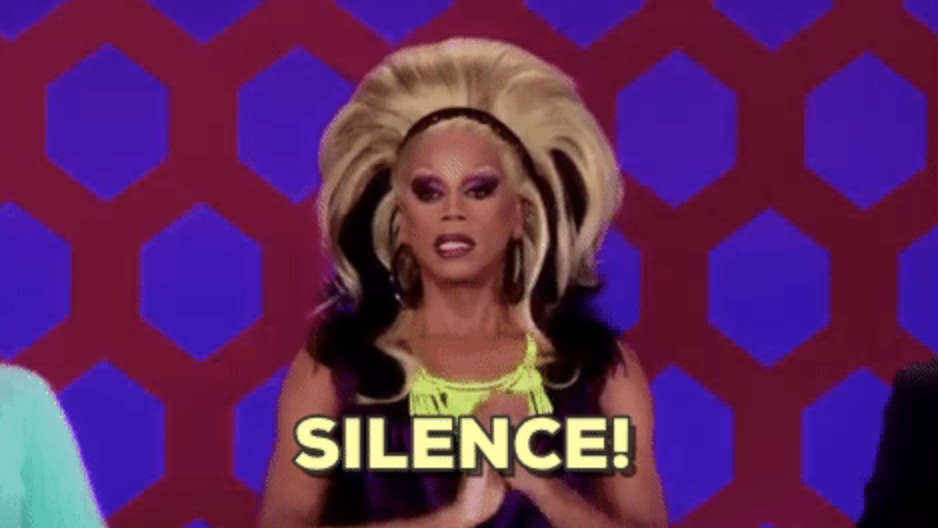 32.
Just ask Adam! He knows ;)
Anyways, there you have it: THE GAYEST GAYMES EVER. We're here, we're queer, and we're winning medals. Deal with it!