This Video Of Sassy Queen Fiona The Hippo Will Be The Best 81 Seconds Of Your Week
FIONA. DID. THAT.
Listen it's been a rough week but we're not here to talk about it. Instead, let's discuss a sassy, unbothered, unproblematic queen: Fiona the Hippo.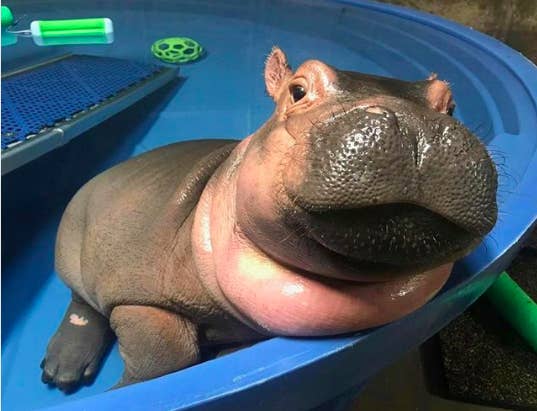 You're probably familiar with Miss Fiona's work: She's a social media sensation and star resident of the Cincinnati Zoo.
But Fiona has reached new levels of ICONIC thanks to this video the Cincinnati Zoo just uploaded, and it's 81 seconds of pure perfection:
Look at her dive through the water like she doesn't have a care in the world!
Look at her pull a Mariah "I don't know her" with her own MOTHER Bibi as she swims away because she's just THAT unbothered.
WHAT WILL SHE DO NEXT?! All I have left to say is...