Everyone knows Kris Jenner is a frickin' BOSS who popped out five badass ladies and helped turn them into the most powerful family in show business — despite the fact they don't sing, they don't act, and they don't write. That, my friends, is truly iconic.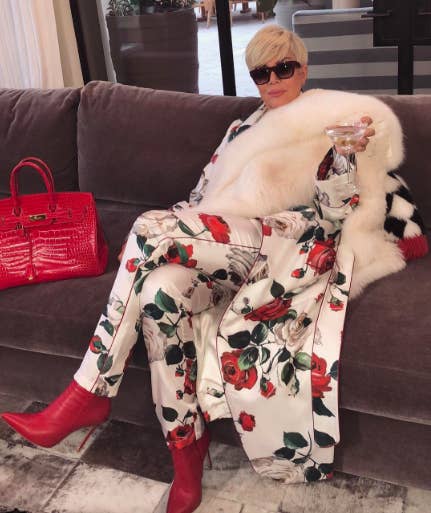 But even mogul moms need to shop for a bargain every now and then. So when Ellen had Kris shop at the 99 Cents Only Store while she directed her through an earpiece, you *KNEW* it was going to be amazing. And our ladies didn't disappoint:
The segment had EVERYTHING you could possibly want and more, from Kris Jenner announcing her presence to the cashier...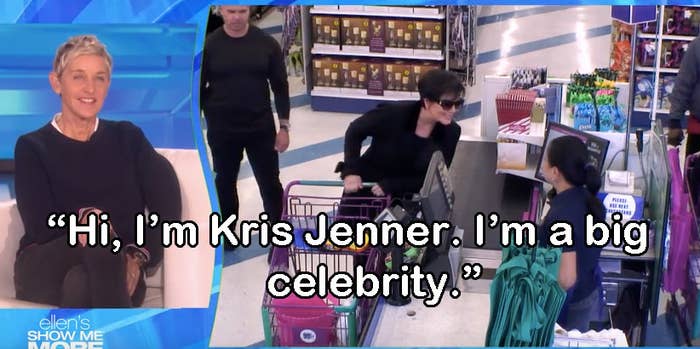 ...sharing a little TMI (and the cashier's priceless reaction)...
...Kris laughing maniacally...
...asking insane party questions...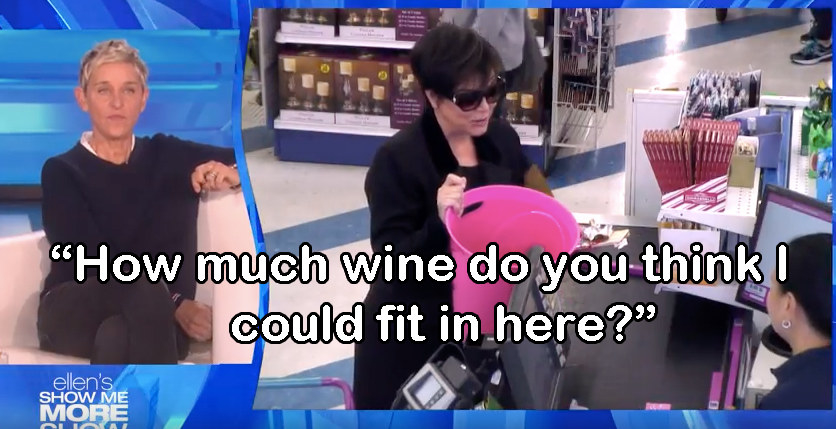 ...putting on a $4.99 robe...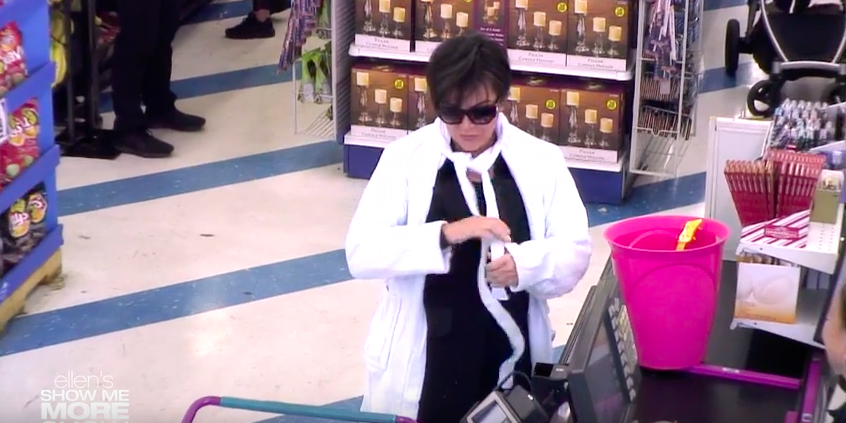 ...asking the cashier if she'd like to be on her family's show...
...and even MORE deranged laughter.
Um...can we get a full series of Ellen and Kris going around the country pranking people? Thank you in advance!