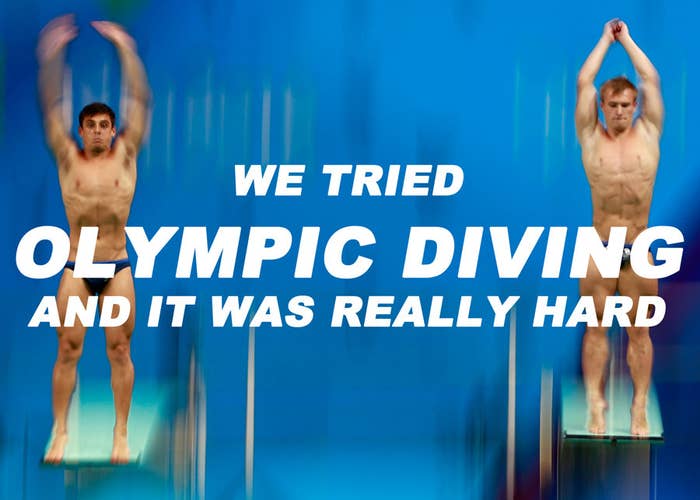 Let's face it, diving is one of the COOLEST sports to watch during the Olympics. That's because the best of the best, like British gold medalist Chris Mears, make jumping off 3m boards (all while twisting and flipping) look downright easy. But how would non-athletes fare if given the same opportunity?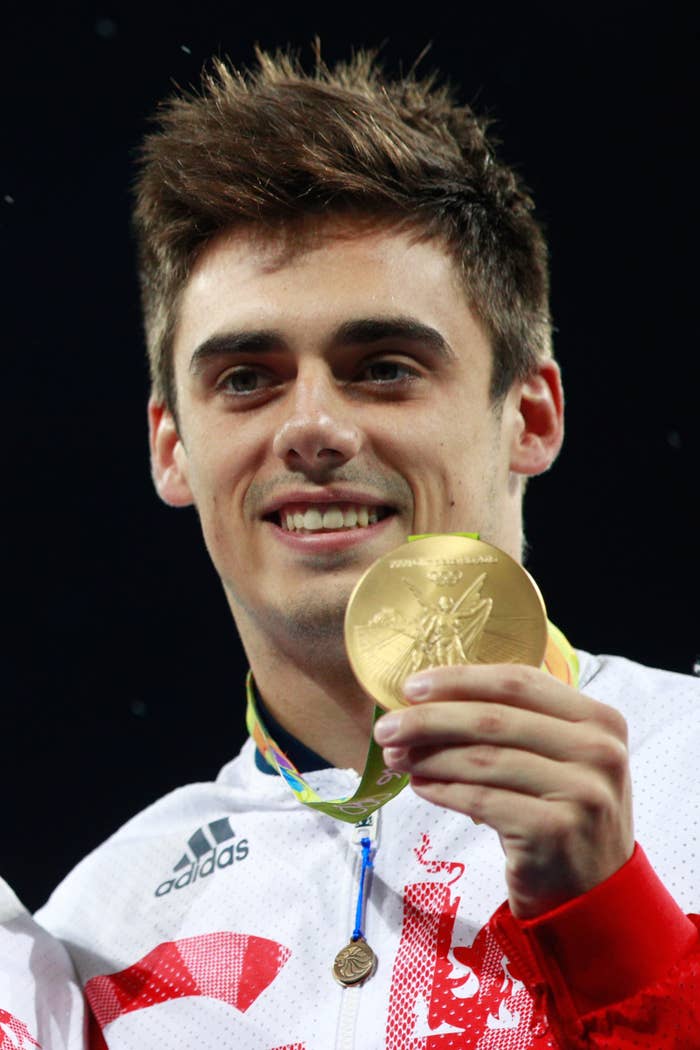 Luckily for us, Chris was willing to give us the pointers as to how to perfect our diving form...but it was up to us to stick the dives. We found out pretty quickly that jumping into diving is not that easy:

Selorm: I didn't think it would be that hard. I had jumped off of a diving board before, but I definitely forgot how scary it was. I didn't think I would be a pro at it, but I thought I might do well. It seemed like all I had to do was jump correctly and I'd be fine. Unfortunately, I was wrong.
Ricky: I was pretty confident I'd be able to do a flip by the end of the day. The 3m spring board [that's about 10 feet!] didn't look that high from the ground. I've always did backflips when I was kid off of our diving board at home, so I thought this would be fun!
Sam: I'm the type of person who can trip while standing still, so I knew learning to dive off a high board in one day would be a TALL ORDER (sorry for the pun). I was hoping for two things: That I wouldn't seriously injure myself, and that I would at least be able to nail a simple dive by the end of the day. Hey, if you set the bar low enough, you can never really fail.
Michelle: Before the challenge, I was feeling pretty confident. I didn't think that it would be too scary on the board, and I was more concerned about how my form and splash would look. Man, was I completely wrong about my expectations!

Selorm: The experience was fun, but also a little terrifying. Having Chris as a coach was great because he was funny and he helped us understand how to do the dives properly. Unfortunately, as soon as I got to the edge of the board, I forgot all of his wonderful training. It literally felt like I was falling from a three-story building.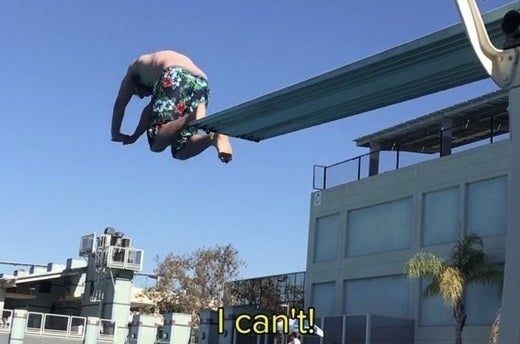 Ricky: It ended up being really scary, but really exhilarating at the same time. The board doesn't look that high from the ground, but when you're actually standing on it, it's super intimidating — and it's wobbly! Chris was a great coach and really understood how to teach us. He had us go from the very basics to a proper dive. I appreciate that he just didn't try to make us do a dive right out of the gate.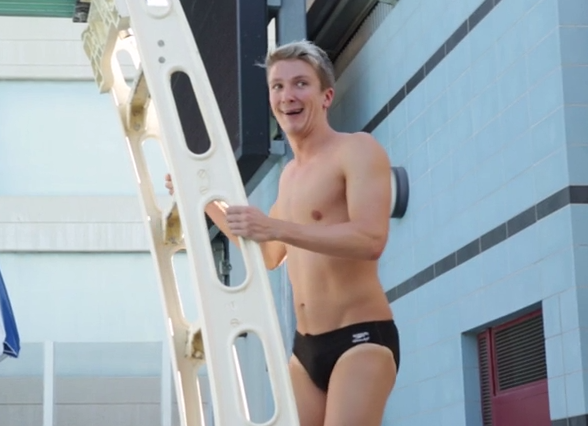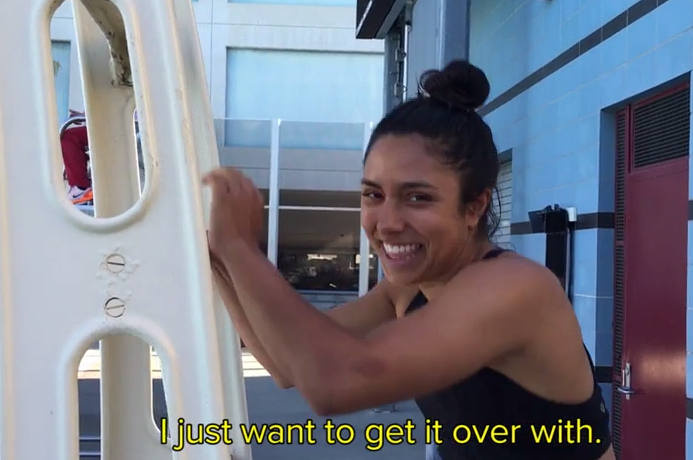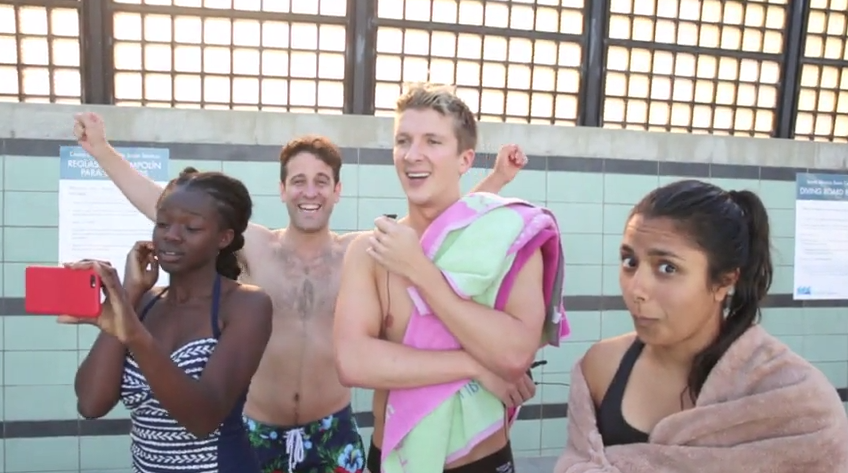 And judging by Chris's reaction, NONE of us are quitting our day jobs to try and become Olympic divers any time soon!