12 Disneyland Treats You Can Only Indulge In During The Holidays
Thankfully, calories don't exist at Disney.
by
,
,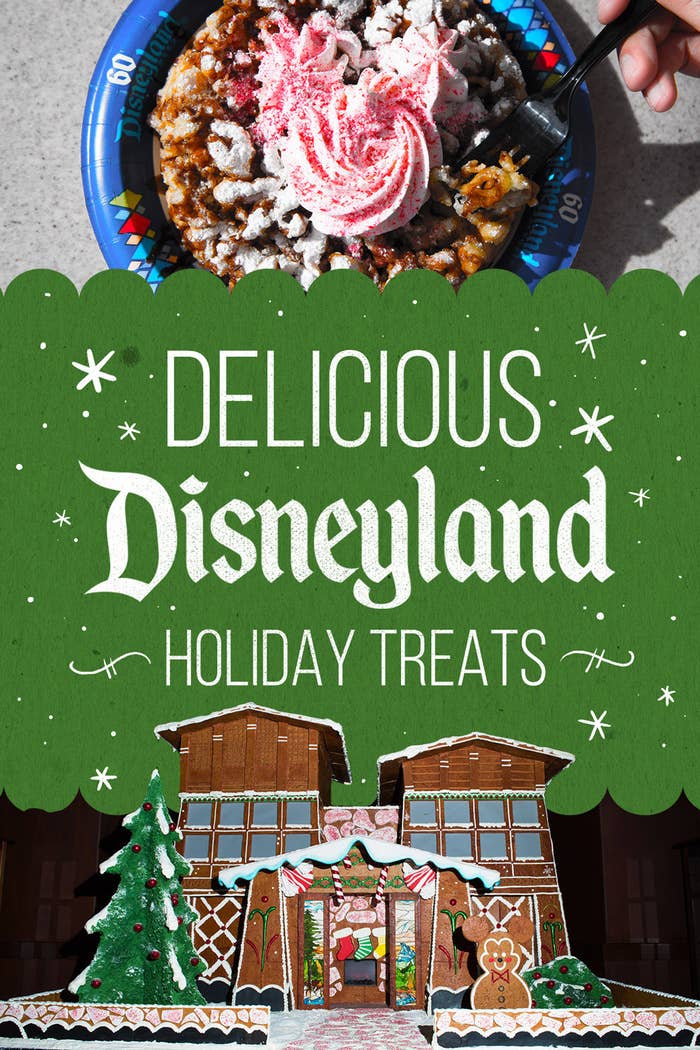 For those who are ~in the know~, Disneyland isn't just a magical land filled with amazing rides and attractions. It's ALSO the tastiest place on earth, filled with treats, snacks, and culinary delights that will satisfy even the most finicky of eaters. If you're visiting during the holiday season, you'll want to save some EXTRA stomach space, because Disneyland has some very, very special gastronomical nom-noms that are ONLY available this time of year. We tried some of these treats out, and decided whether they should make the "Naughty" or "Nice" list!
Naughty or Nice? Nice. This is like, the LeBron James of funnel cakes (aka a WINNER) — super moist and warm, like a cozy hug to your stomach. The whipped cream, powdered sugar, chocolate sauce, and crushed candy canes that come on top push this thing over the edge. This was our first meal of the day, and really, shouldn't EVERY day start with funnel cake?
Where You'll Find It: Stage Door Café, Disneyland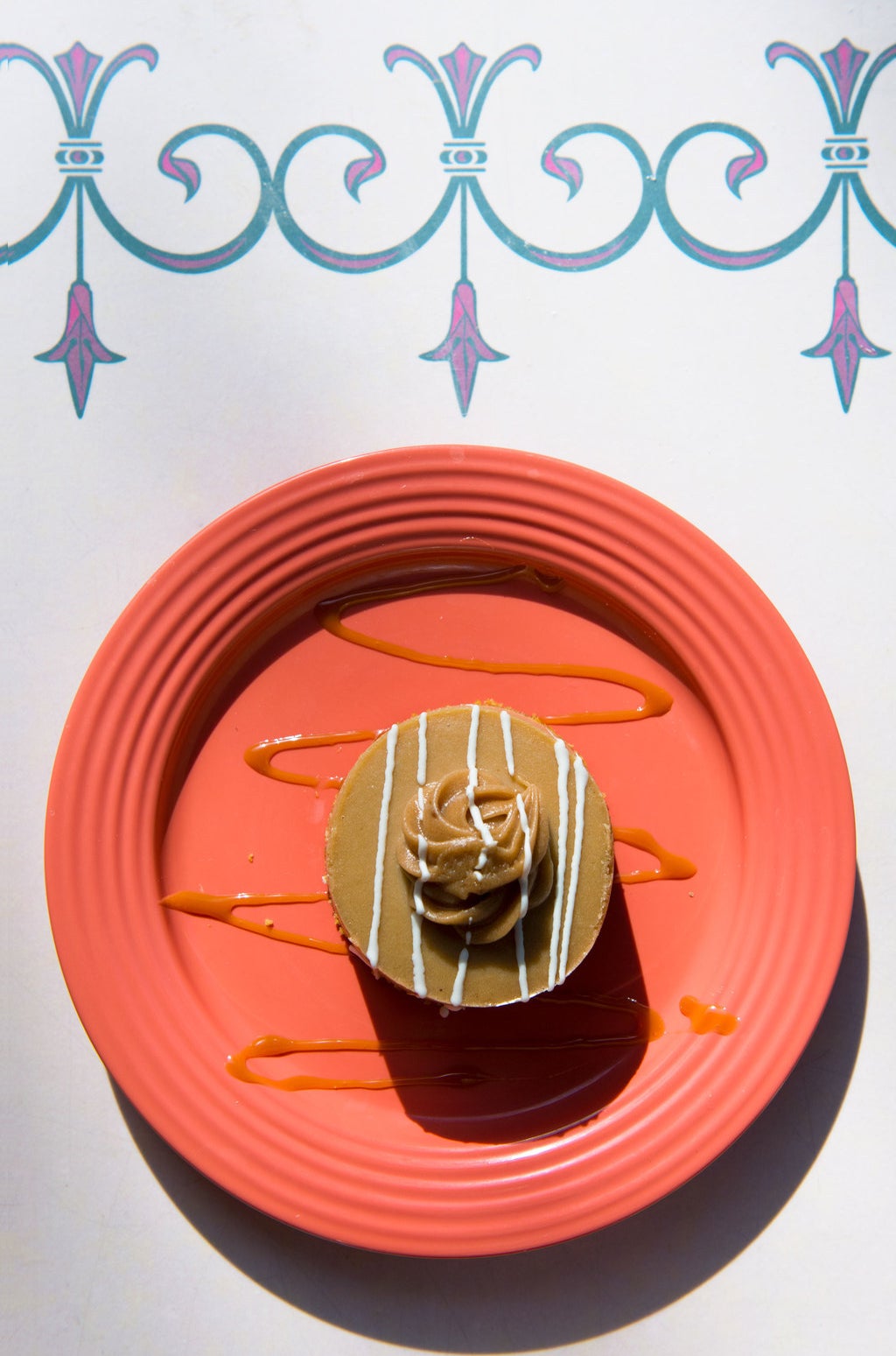 Naughty or Nice? Nice! RUN, do not WALK, to get a praline cheesecake. TBH, we didn't know what praline was, and neither did we care (technically, it's a confection created from nuts, sugar, and sometimes cream) because this was an AMAZEBALLS dessert. It's the perfect balance of sweet and salty, and has a creamy texture, almost like you're eating caramel-flavored butter (sounds weird, actually amazing). It's also the perfect size so you feel like you're indulging, but not going overboard.
Where You'll Find It: French Market Restaurant, Disneyland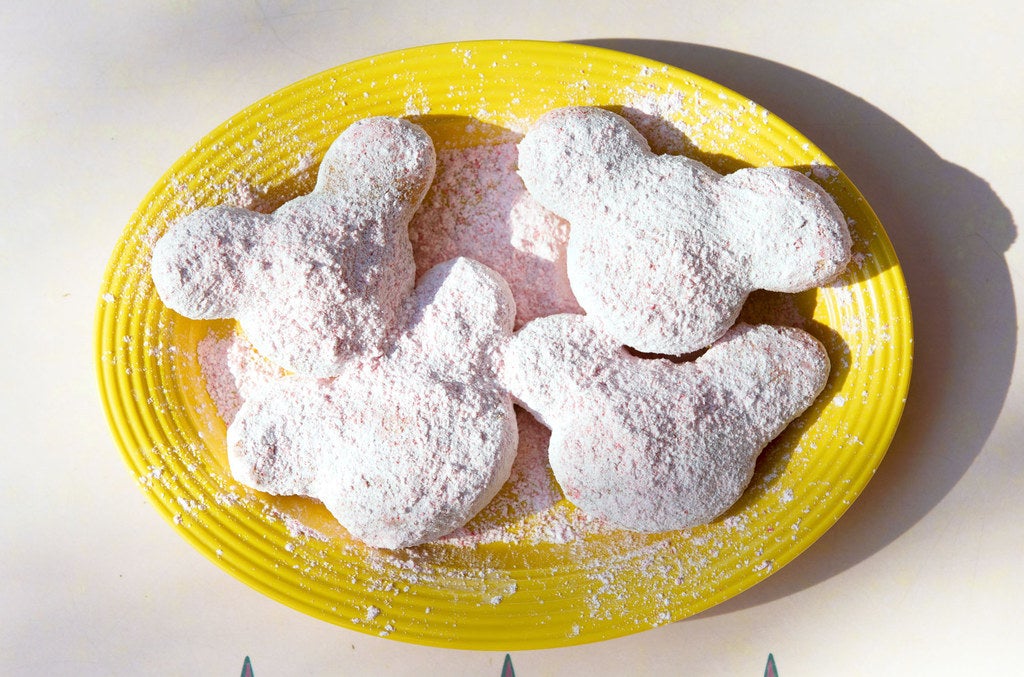 Naughty or Nice? Nice. Listen, there's no easy way to eat one of these beignets — I looked like I had done lines of coke after eating one of these — but it's worth it, because these are like dessert pillows so that your stomach can take a nap. For the peppermint fans out there, choose this over the funnel cake — it's got a much stronger flavor, to the point it feels like you're taking a bite straight out of winter. Oh, and did we mention they're Mickey-shaped? WIN.
Where You'll Find Them: Mint Julep Bar, Disneyland
Naughty or Nice? Nice. The ice cream is silky smooth, and the dark chocolate coated cone is BOMB. Ice cream during the winter may sound crazy, but the cold never bothered us anyway. Also, this treat comes in limited supplies, so by the time you read this, Disneyland may have already ran out! You'll just have to visit to find out if any is left...
Where You'll Find It: Gibson Girl Ice Cream Parlor, Disneyland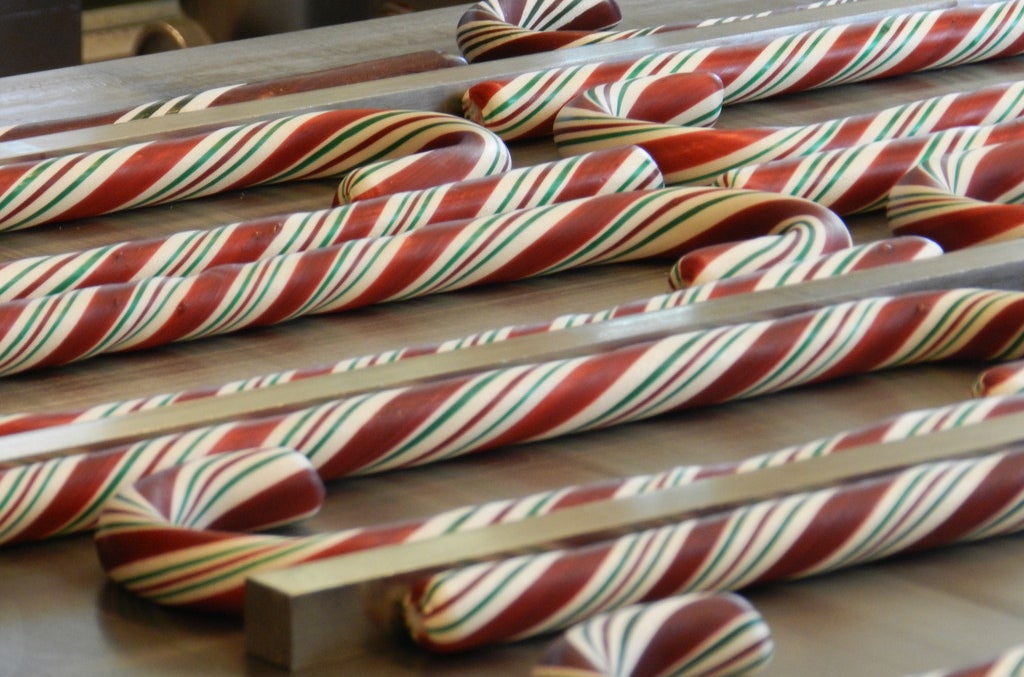 Naughty or Nice? Naughty. We didn't get to try these, but they had to make the list. Disneyland's candy canes are the sugary equivalent of the Kylie Jenner Lipkit — nearly IMPOSSIBLE to get. They're only sold on certain days of the holiday season, and you need to line up for a wristband to capture one from the limited supply. All this for a candy cane (admittedly, probably the best one you'll ever have)? Just get another Praline Cheesecake.
Where You'll Find Them: Candy Palace, Disneyland
6.
Pumpkin Spice Bread Pudding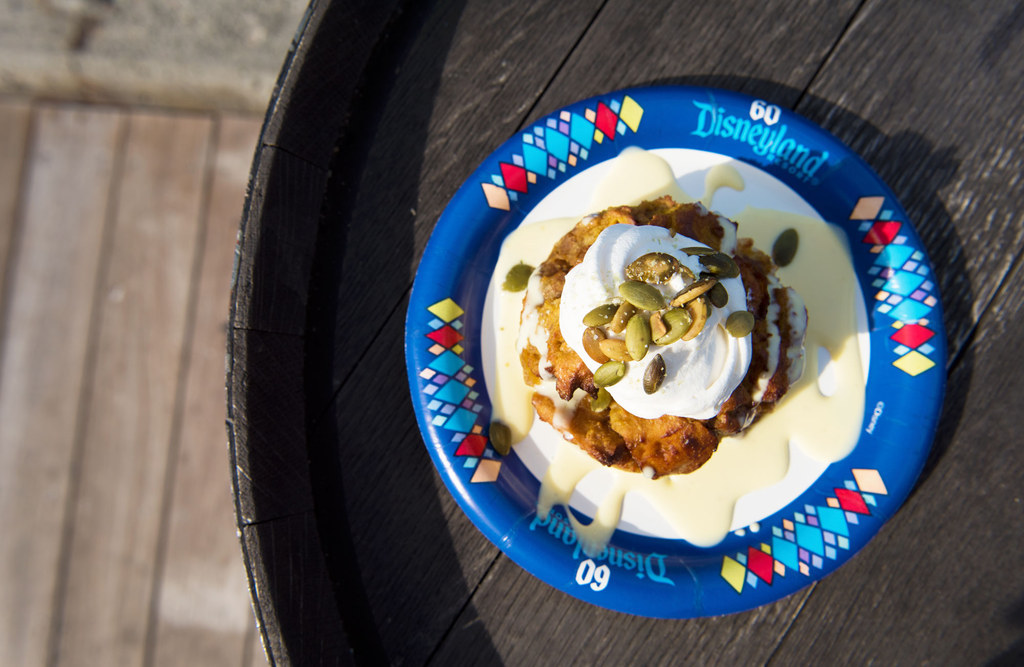 7.
Turkey Pot Pie Soup
Naughty or Nice? Nice! Pozole is a chile and pork stew. It's not super spicy, and it might not be the first thing that comes to mind when you think of the holidays, but this stew is GOOD. The pork is super tender, and after eating a half-dozen desserts in a row, it was nice to have something on the lighter side — though it didn't stop us from noshing on the tortilla chips.
Where You'll Find It: Paradise Garden Grill, California Adventure
9.
Ceviche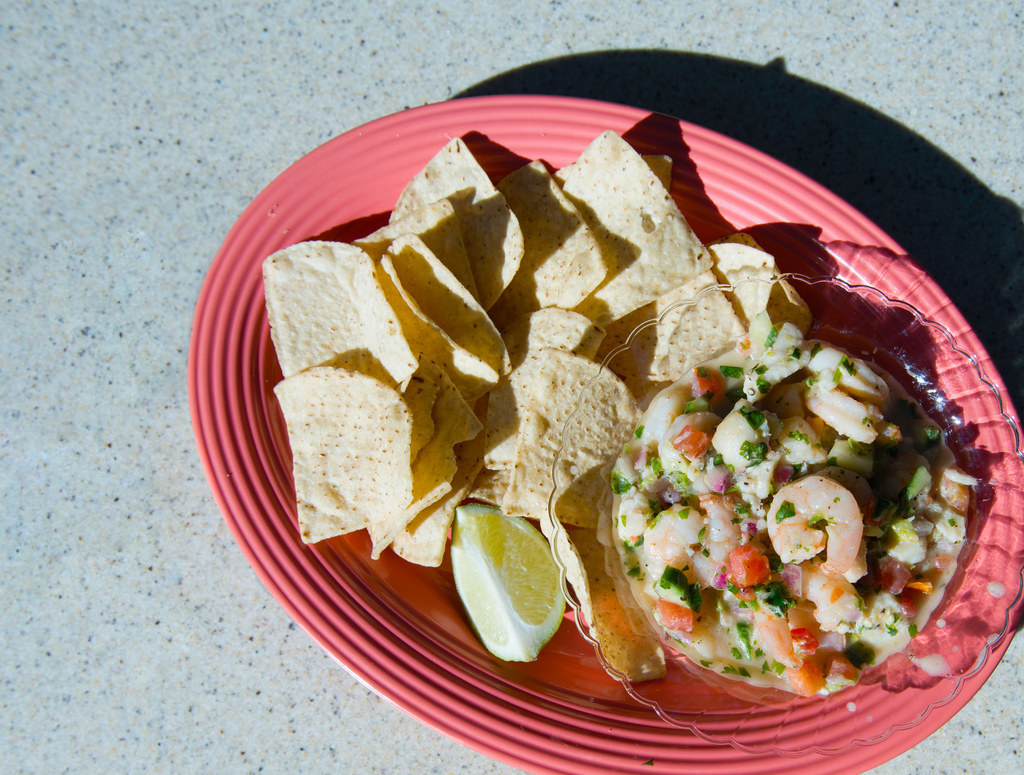 10.
Sweet Pineapple and Raisin Tamales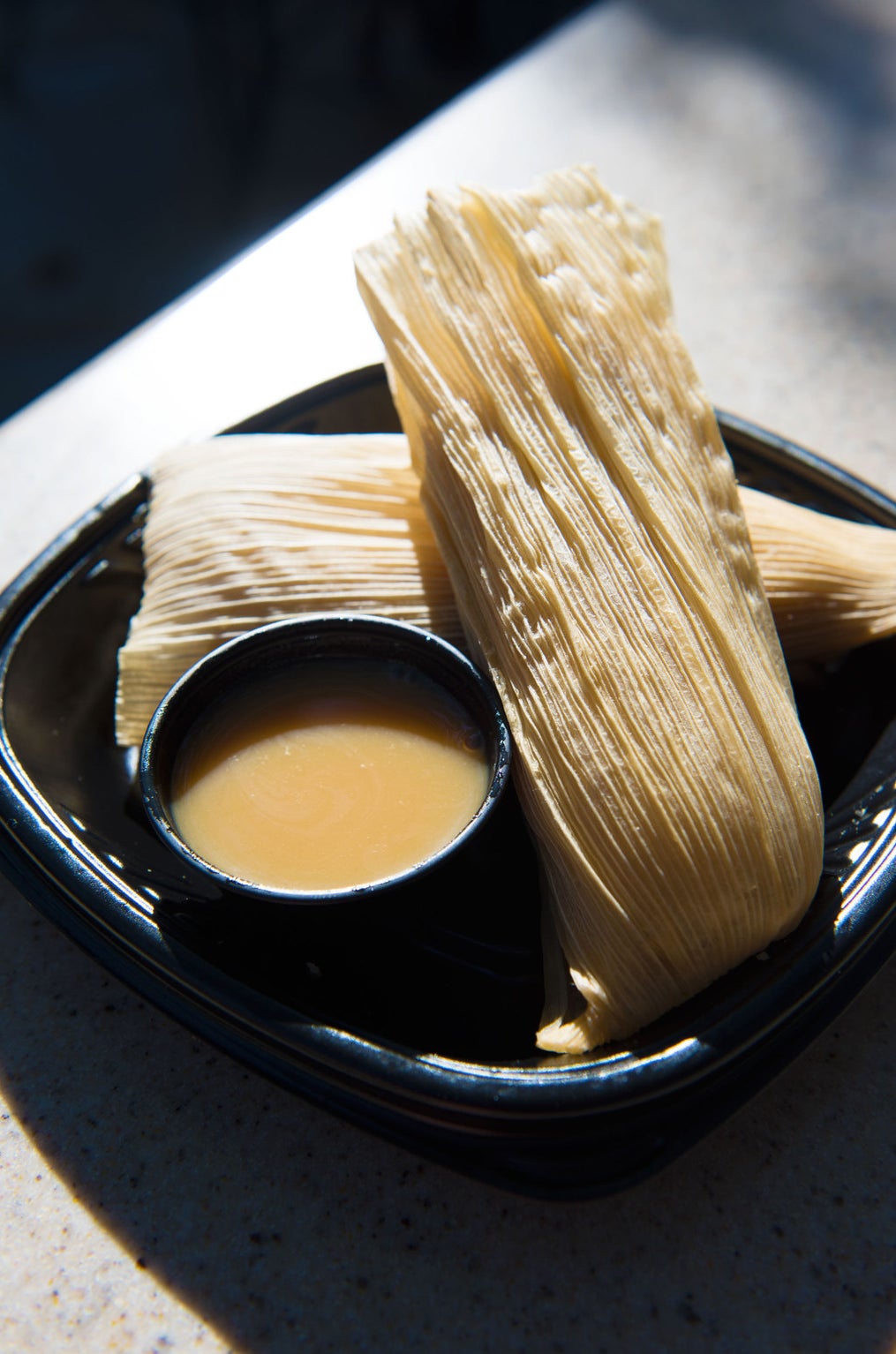 Naughty or Nice? Nice. This was probably the biggest surprise of the day, but it was TASTY. The pineapple flavor actually works really well with the tamale — think of it like a warm, carb-y Dole Whip — but the BEST part was the dipping sauce that comes with it. Like, in a perfect world, we could take a bath in the sauce — although it might get you kicked out of the parks.
Where You'll Find Them: Paradise Garden Grill, California Adventure
11.
Black Forest Bundt Cake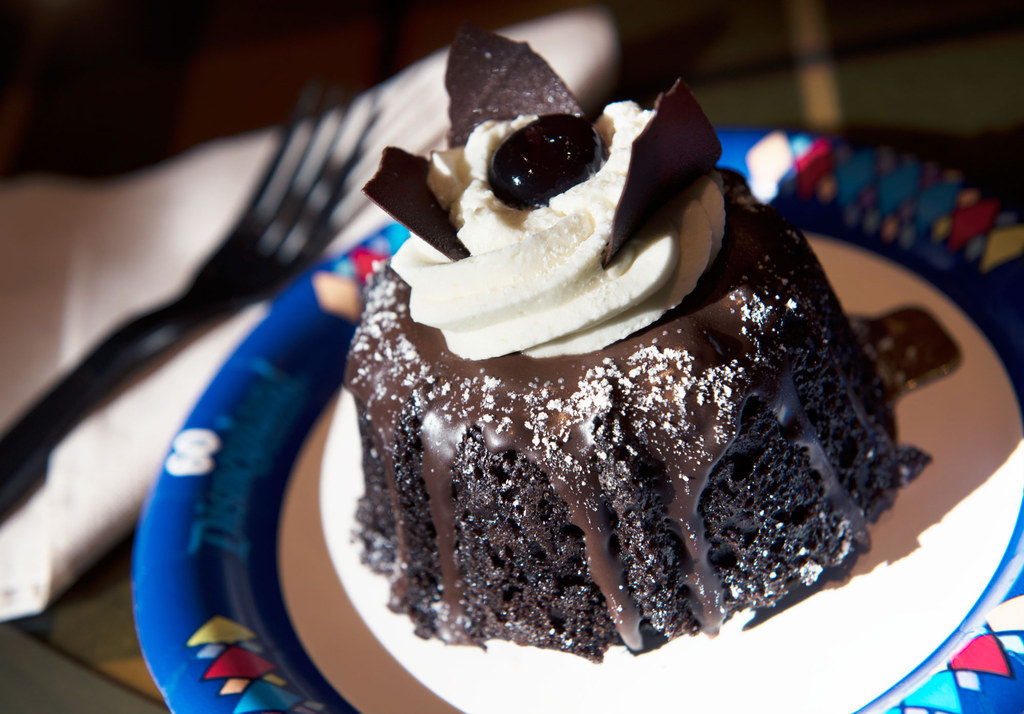 12.
Gingerbread House