Colton Haynes Went As Marge Simpson For Halloween And I'm Rocked To The Core
Nothing but respect for the President of Halloween.
Everyone knows Colton Haynes is basically the President of Halloween...if such an office existed.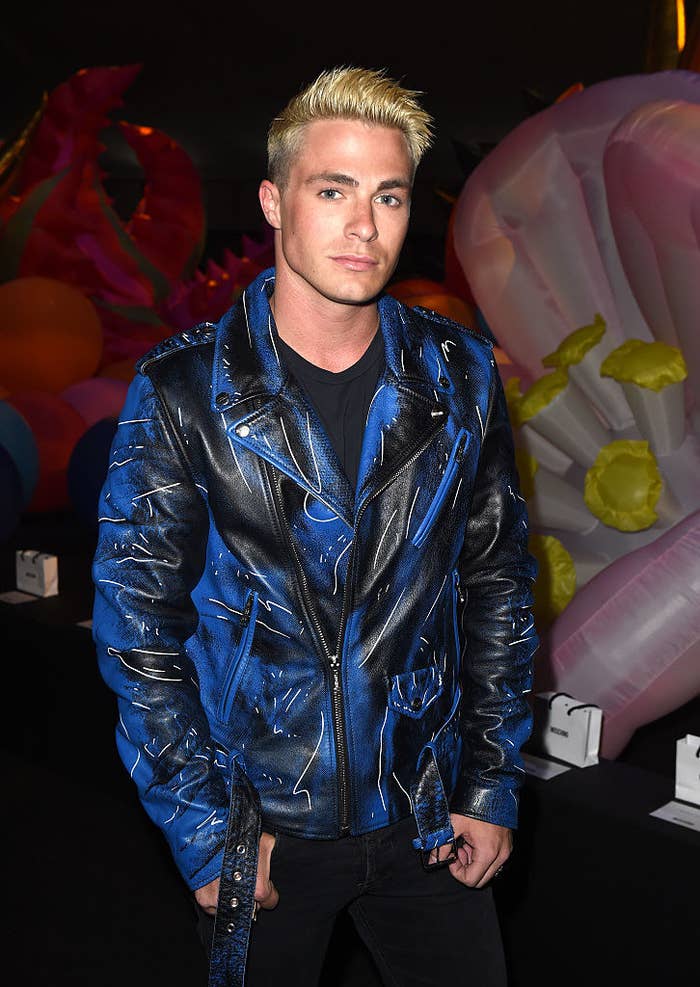 Like, remember that time he dressed up as Ursula and we all shut our damn mouths because we were terrified he would steal our voices?
Or how about when he was Princess Fiona from the Oscar-winning film Shrek, and he made being green look EASY?!
Well fasten your seat belts, because Colton has outdone himself...AGAIN...this year, and honestly *Destiny's Child voice* I DON'T THINK YOU'RE READY FOR THIS JELLY.
This year...drumroll please...Colton dressed up as MARGE SIMPSON from The Simpsons and frankly you, me, and the entire population of Springfield is shook!
Every detail — from Marge's blue hair, to her cartoon eyes, to her bright yellow skin — is *kisses fingers like an Italian chef* PERFECTO.
Actually, on second thought, based on how it looked like the night ended...maybe not...
Oh, and if you're wondering, there was a TON of work that went into transforming Colton into Marge (courtesy of makeup artist Erik Porn).
Like, I wish I cared about something HALF as much as Colton cares about Halloween. Talk about dedication!
Um...can someone get RuPaul to cast Colton on the next season of Drag Race? He clearly knows what he's doing.