Chrissy Teigen isn't just a TV personality, model, and author — she's also been one of the most consistent celebrity critics of Donald Trump's administration, ESPECIALLY on social media.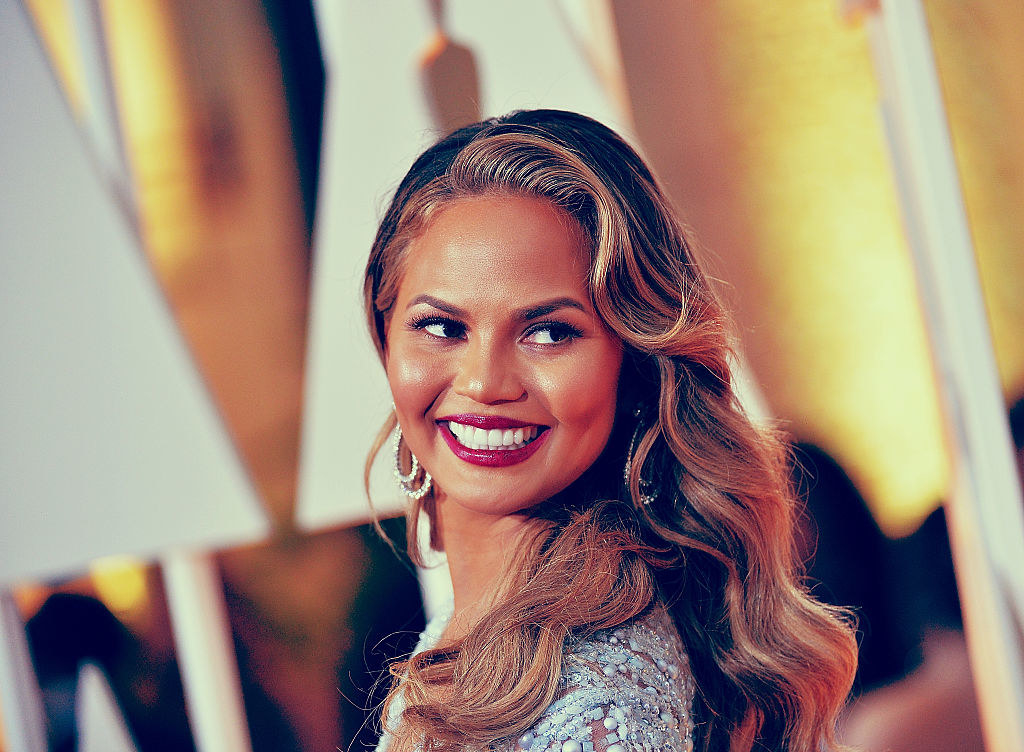 She's delivered roast after roast, ranging from mild first degree burns...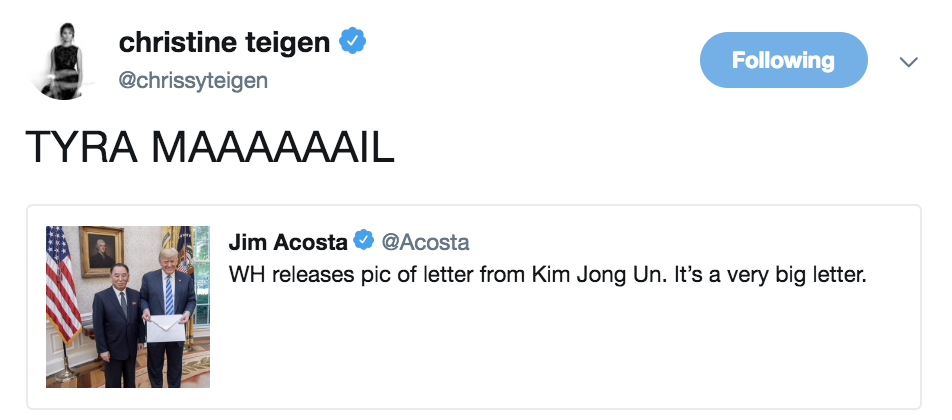 ...to third degree scorchers.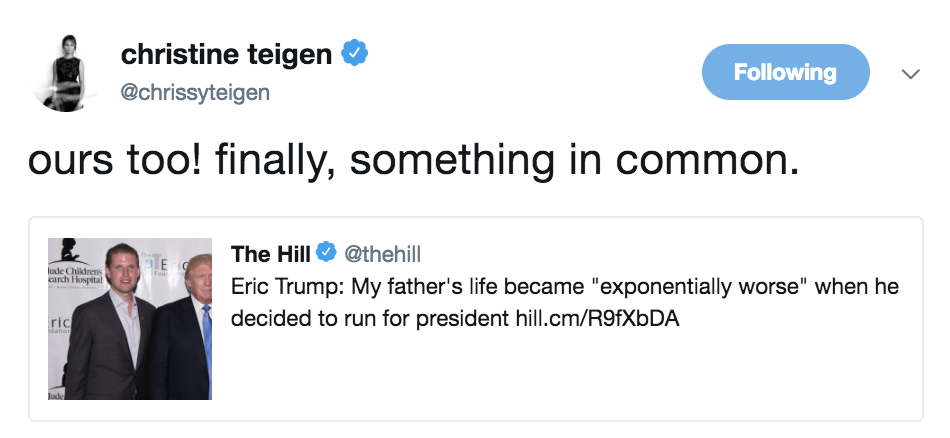 In fact, she's been so persistent that the president has even BLOCKED her on Twitter. WHEN WILL YOUR FAVES EVER?!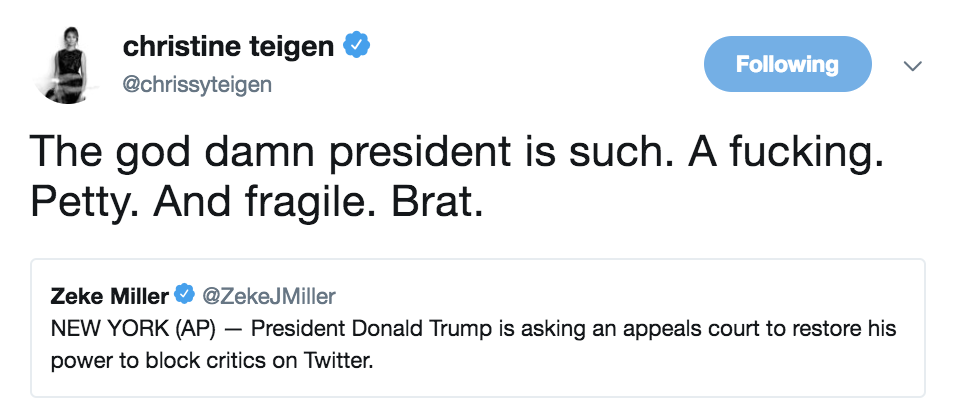 But Chrissy isn't all talk. She's looking to use her platform for change, and in honor of the president's 72nd birthday today she announced on Instagram that she and each of her family members are making a donation to the ACLU. Honestly, an A+ troll. The petty JUMPED OUT.
Chrissy, John, Luna, and Miles are all donating $72,000 EACH...
...and honestly I'm dying at this reply to Chrissy using a note to announce the donation.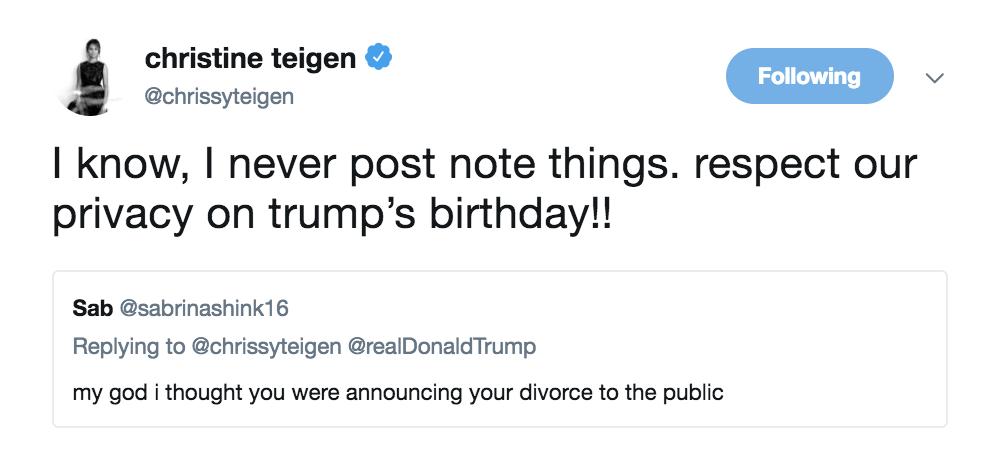 ...and to top it off, $72,000 from Miles, who just popped out of Chrissy's womb. We LOVE that Pampers money going to a good cause.