Celine Dion Stanned So Hard At Lady Gaga's Opening Las Vegas Weekend And You Need To See
"Me: shook, wig: snatched, a star: is born, my heart: will go on."
This weekend, Italian-American pop star Lady Gaga kicked off her Las Vegas residency to several sold out shows. It would appear she's come a long way since her days where only one person (Bradley Cooper, of all people) believed in her.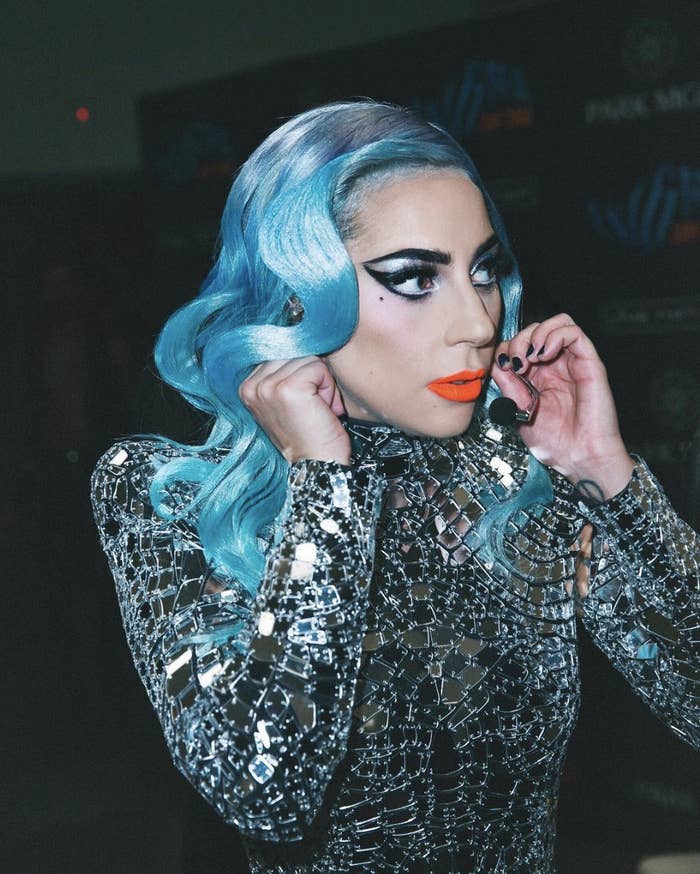 Now she's got several THOUSAND people standing and jamming to her songs. But in perhaps the gayest plot twist of all time, out of all those people, Celine Dion (yes, THAT Celine Dion) was the one who believed in her the most on opening weekend.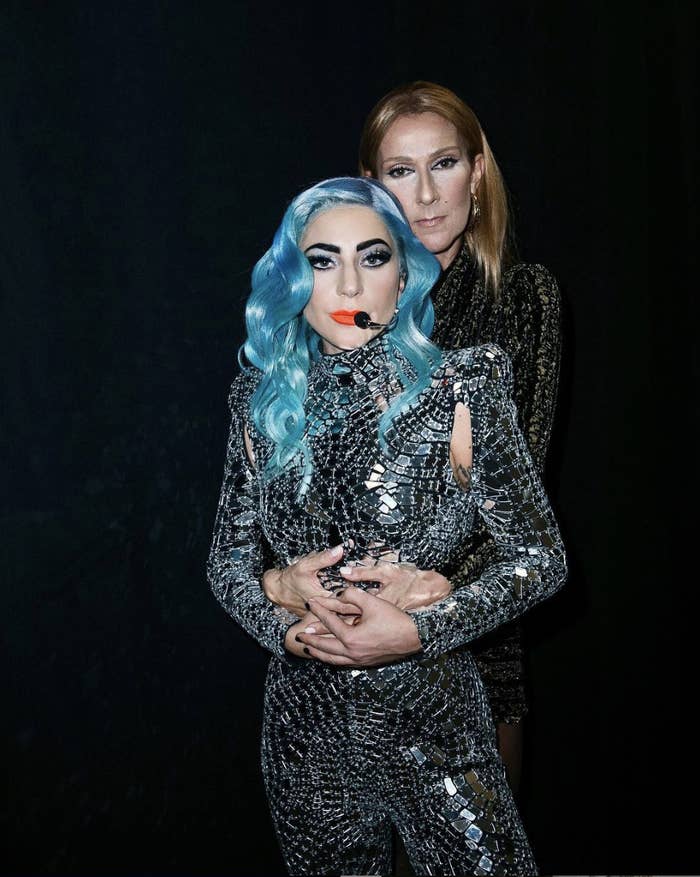 Celine (a Vegas queen herself) was in attendance at the second-ever #GagaVegas show, and Gaga herself was THRILLED to see her in the audience, even shouting her out.
But the real joy was watching Celine get her life to pretty much EVERY Lady Gaga classic, from "The Edge of Glory"...
...to "Bad Romance" (she even tossed in some choreo)...
...to "Alejandro." Trust me, I know it's a pain, but it's worth it to grab your headphones and press play (or just blare it as loud as possible).
Yeah, somehow Celine's enthusiasm made Gaga's iconic show even BETTER. My poor gay heart can barely handle it!
Low-key my favorite part might be the picture Celine shared after the show in her designer outfit, sprawled out on a stretcher, because Gaga's show killed her. She is us, and we are her. QUEENS SUPPORTING QUEENS.
Naturally, people were so, so here for the two stars showing each other so much love.
I mean, isn't Celine's enthusiasm infectious?
Jokes were made...
...and people were here for Celine's total mood.
Basically, we want way, way more of this in 2019, OK!
Great job ladies! Now we want to see Gaga stanning out at Celine's show!